Affiliate compliance is a critical aspect of affiliate marketing. Compliance ensures that all affiliate marketing activities align with regulations, ethical standards, and the terms set by advertisers.
Meanwhile, safeguarding affiliate links ensures that the links remain functional, secure, and lead to the intended destinations, ensuring revenue for the affiliates.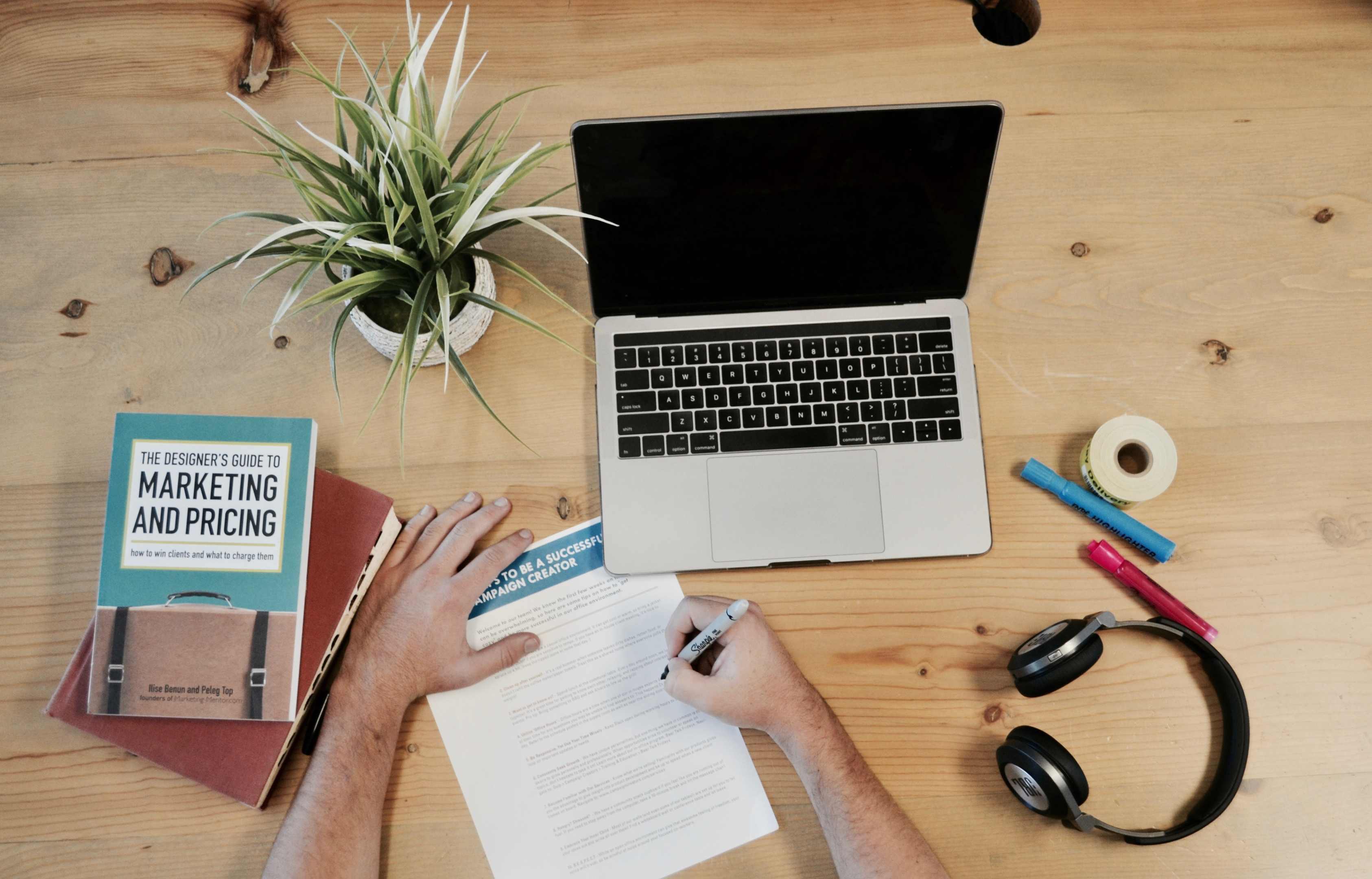 Image Source: Unsplash
Affiliate Compliance:
Adherence to Guidelines: Affiliate marketers must strictly follow the guidelines provided by the affiliate marketing program. Non-compliance could lead to penalties or exclusion from the program.
Transparency with Audience: Regulatory compliance mandates that affiliates transparently disclose their relationship with advertisers. This could be through an "affiliate link" disclaimer or an explicit mention that a link is an affiliate code.
Avoid Misleading Practices: Any false claims made by affiliate marketers can not only lead to legal consequences but can also damage the reputation of the affiliate program.
Stay Updated on Regulations: Affiliate marketers should be constantly updated on regulatory compliance related to digital advertising and e-commerce in their operational regions.
Prevent Affiliate Fraud: One of the primary responsibilities of an affiliate marketing program is to prevent affiliate fraud. This includes monitoring for click fraud, fake sales, or any other deceptive tactics that might be used to artificially inflate commissions.
Safeguarding Affiliate Links:
Use Trusted Affiliate Networks: Joining recognized affiliate programs ensures secure link generation and tracking, reducing the chances of affiliate fraud.
Shorten & Cloak Links: By making affiliate links more user-friendly and concealing affiliate parameters, you safeguard the links. However, the audience should always be informed that it's an affiliate link to maintain regulatory compliance.
Backup Links with Screenshots: In cases where there might be disputes regarding an affiliate code or link, having evidence like screenshots can be crucial.
Secure Your Website: Adopting HTTPS and using anti-malware tools can prevent potential affiliate fraud by ensuring that affiliate links on your site aren't altered or hijacked.
Regular Monitoring: Affiliate marketers should frequently test their links and track metrics to detect any irregularities, which might indicate affiliate fraud.
Affiliate Education: A significant aspect of preventing affiliate fraud in any affiliate program is educating affiliate marketers about best practices and potential fraud tactics they should be aware of.
Addressing affiliate compliance and preventing affiliate fraud are essential not just for profitability but also for maintaining the trustworthiness of the affiliate program and its affiliate marketers. Proper practices ensure a healthy, transparent, and long-lasting affiliate ecosystem.
What to Do If You Find Abusive Affiliates
Discovering abusive or fraudulent affiliates can tarnish the reputation of an affiliate marketing program and lead to significant financial losses. As the affiliate marketing industry continues to grow, it's imperative to uphold consumer protection laws and ensure the legitimacy of every affiliate's actions.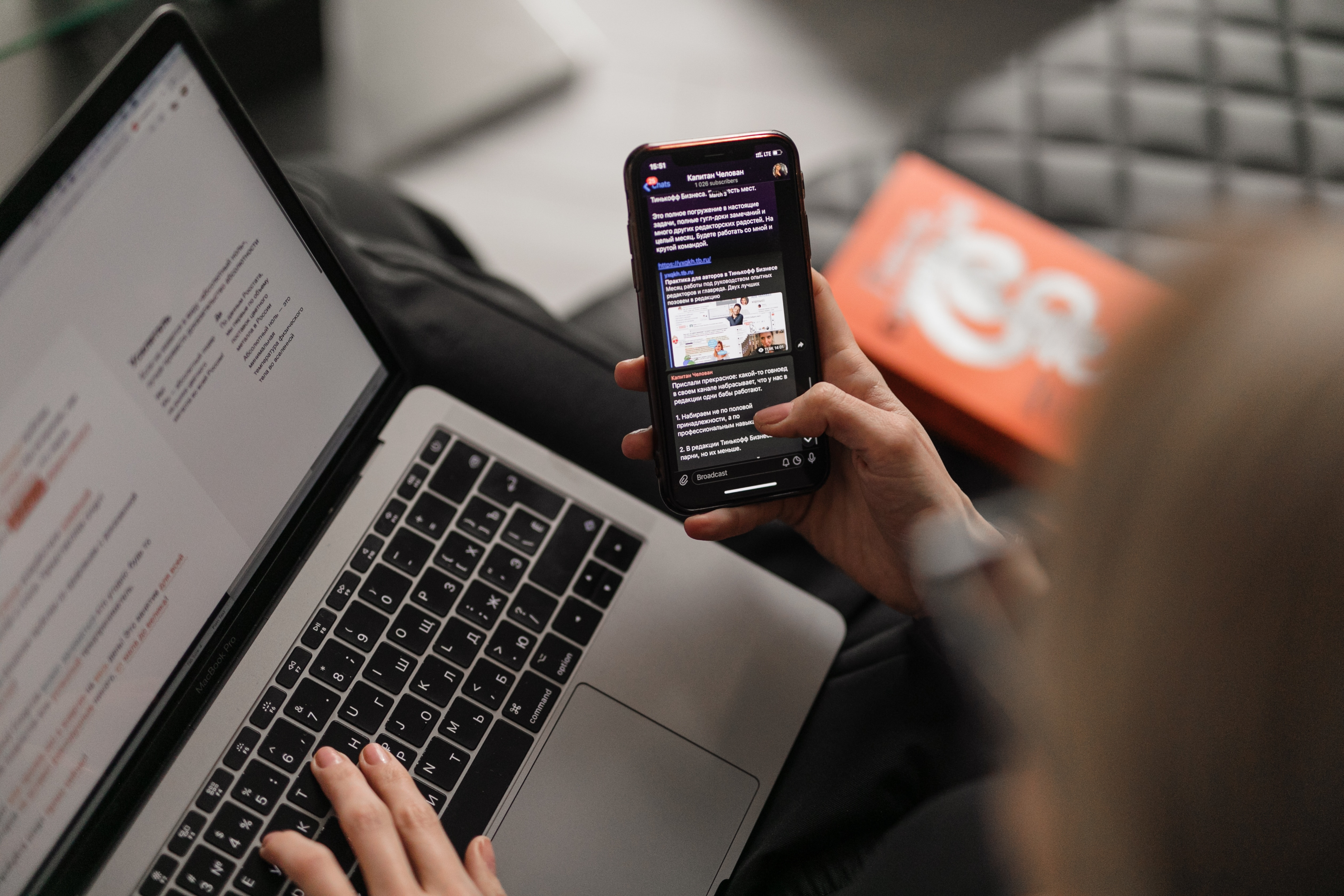 Image Source: Unsplash
Here's what to do if you come across abusive affiliates:
Gather Evidence: Document all signs of abuse, such as suspicious IP addresses, unusual conversion rates, or unusual patterns in user clicks. Screenshots, logs, and tracking details of search terms can be particularly revealing.
Immediate Suspension: Temporarily disable the affiliate link of the suspected affiliate. This stops potential affiliate marketing fraud in its tracks while you investigate.
Communicate: Notify the affiliate about their suspension and explain your concerns. Sometimes, a legitimate business may not realize they've violated terms or used frowned-upon tactics like drop cookies without the user's knowledge.
Recovery of Lost Funds: If there's evidence of affiliate fraud, and it has caused monetary setbacks, work to recover those funds, whether by withholding payouts or other means.
Revise Approval Process: Review the process by which you approve affiliates for your affiliate program. Tightening this can prevent future incidents.
Enhance Monitoring: Employ advanced analytics tools that track user clicks, search terms, and other metrics. Monitor when a user makes a purchase, ensuring it aligns with the expected drive sales pattern.
Educate Your Affiliates: Regularly update your affiliates about consumer protection laws, and the importance of maintaining the website's integrity. Clear guidelines can deter misuse.
Clear Terms and Conditions: Ensure that your terms highlight repercussions for violations, especially those that break consumer protection laws.
Legal Recourse: In severe cases, consider legal action, especially if the affiliate's actions have violated consumer protection laws.
Network Communication: Collaborate with affiliate networks and other businesses to share information on known fraudulent affiliates.
Feedback System: Encourage other affiliates and consumers to report suspicious affiliate behavior, especially concerning drop cookies or deceptive website practices.
Regular Audits: Ensure regulatory compliance by periodically reviewing affiliates' activities within the affiliate marketing industry. This maintains the program's integrity and assures affiliates of its legitimacy.
Reinstatement with Caution: If an investigation reveals unintentional violations, consider reinstating the affiliate, but monitor their actions closely.
Combat Affiliate Fraud: Proactively take measures to prevent and combat affiliate fraud. This includes monitoring unusual patterns in conversion rates or when a user makes an action after clicking on an affiliate link.
Strengthening Regulatory Compliance: Ensure that your program strictly adheres to the regulatory compliance standards set for the affiliate marketing industry.
By ensuring adherence to consumer protection laws, closely monitoring IP addresses, and maintaining transparent communication, businesses can uphold the integrity of their affiliate marketing program, ensuring it remains a valuable tool to drive sales.
3 Reasons Why Affiliate Fraud Happens
Affiliate fraud is an ongoing issue in the digital marketing realm. Understanding why it happens is the first step to prevention.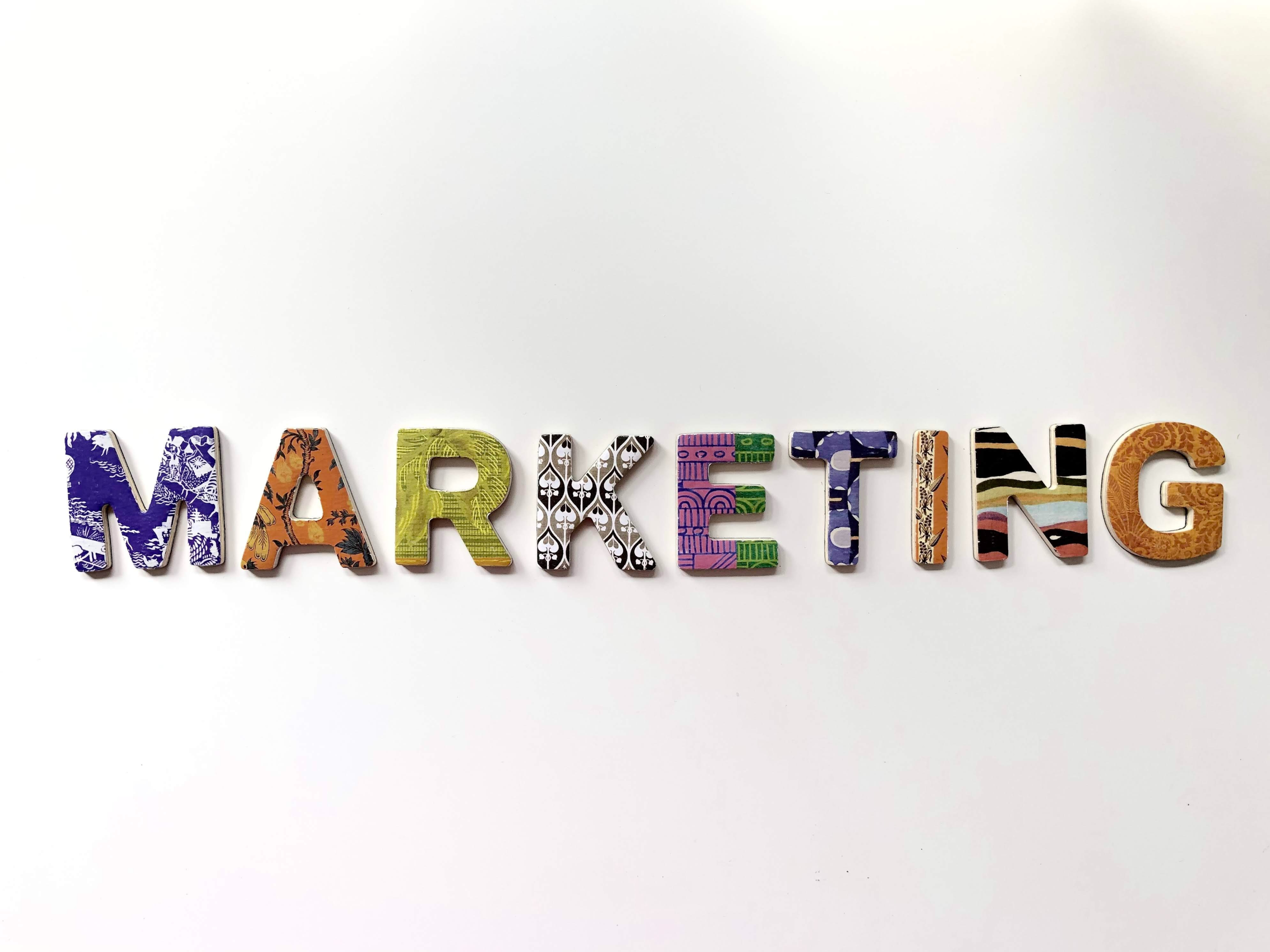 Image Source: Unsplash
Financial Motivations and Competitive Pressures: The allure of easy money is a significant driver behind affiliate fraud. Since affiliate marketers earn based on specific actions such as clicks or sales, some might resort to unethical methods like generating fake clicks or simulating sales to boost their commissions. Moreover, the cutthroat competition in the affiliate marketing world, with potential affiliates vying for ad space on high-traffic websites, can push some to use dishonest tactics to appear more successful and dominate search results.
Lax Oversight and Weak Monitoring Systems: A lack of stringent tracking or weak detection mechanisms in some affiliate programs can make fraudulent activities hard to spot. Suspicious activity might go unnoticed when there aren't robust monitoring systems in place. Potential affiliates might exploit these gaps, thinking their deceptive tactics, like manipulating search results or embedding hidden affiliate links on an affiliate's site, won't be detected.
Inadequate Disclosure and Legal Ambiguities: Disclosure requirements are essential to ensure transparency in the affiliate marketing industry. However, when these requirements are not made clear or enforced, affiliates might not comply with the necessary legal documents. This oversight can lead to non-disclosure of affiliate links on an affiliate's site or in search results. Some parties involved might deliberately overlook these disclosure requirements, thinking they can escape any repercussions, especially when they are not explicitly outlined in the affiliate program's terms.
To effectively combat affiliate fraud, companies need to have clear legal documents outlining all terms and conditions, enforce disclosure requirements, monitor for suspicious activity, and ensure both the company and potential affiliates understand their roles and the ethical boundaries they must adhere to. This approach not only protects the parties involved but also ensures the long-term credibility and success of affiliate marketing efforts.
Prevention and Elimination of Affiliate Abuse
Preventing and eliminating affiliate abuse is paramount for the integrity of an affiliate marketing program, protection of revenues, and preserving a brand's reputation.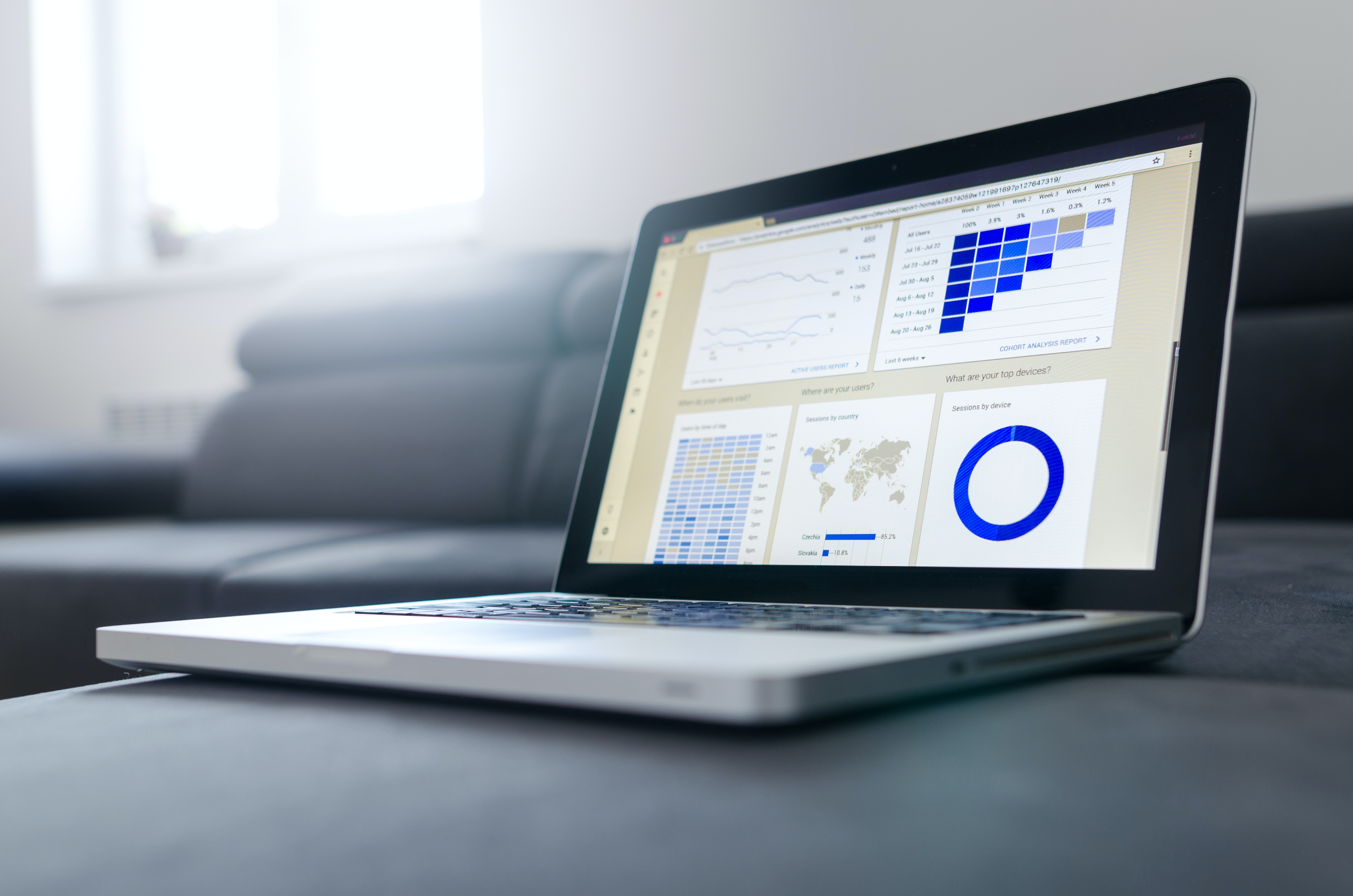 Image Source: Unsplash
Here's a holistic guide on how to counteract such issues:
1. Clear Affiliate Terms and Conditions:
Define expectations: Set explicit affiliate terms that detail acceptable practices for the affiliate marketer and outline prohibited behaviors.
Periodic revisions: As the landscape changes and new techniques arise, affiliate terms should be regularly reviewed and updated to keep up with the evolving challenges.
2. Vigilant Monitoring:
Track User's Browser Activity: By monitoring a user's browser patterns, you can detect unusual behaviors such as cookie stuffing, where cookies are forcibly loaded without the user's awareness.
Watch for Stolen Credit Cards: Affiliates making purchases using stolen credit cards in large quantities to gain commissions can be a significant issue. Monitor transaction patterns and verify large quantities of purchases to prevent this.
Inspect Affiliate Websites: Frequently review the website of each affiliate marketer to ensure they're not employing unethical methods like pop-ups or misleading domain names to deceive users.
3. Utilize Technological Solutions:
Secure Affiliate ID: Ensure each affiliate marketer has a unique and secure affiliate ID to prevent ID theft or unauthorized usage.
Implement Anti-Cookie Stuffing Tools: Invest in tools that detect and block attempts to stuff cookies into a user's browser without genuine interactions with the affiliate's website.
4. Educate the Affiliate Marketer:
Arrange sessions to train the affiliate marketer on best practices and the adverse implications of malpractices like using pop-ups unnecessarily or redirecting domain names to their website deceitfully.
Constantly communicate changes in affiliate terms or new techniques to address affiliate fraud, ensuring everyone is on the same page.
5. Regular Audits & Checks:
Credit Card Checks: Regularly cross-verify transactions, especially those in large quantities, to ensure they aren't originating from stolen credit cards.
Website Content Review: Periodically inspect the content of the affiliate marketer's website to ensure adherence to the agreed-upon terms and service standards.
6. Relationship Building:
Foster strong connections with affiliate marketers. A personal relationship makes it less likely for them to employ underhanded techniques and encourages open communication about potential challenges.
7. Act Against Offenders Swiftly:
If an affiliate marketer is detected using tactics like cookie stuffing or purchasing services with stolen credit cards, immediate punitive actions, ranging from warnings to account termination, should be taken.
8. Stay Updated:
The affiliate marketing landscape is always evolving with new techniques emerging. Be proactive, stay updated, and modify your prevention strategies accordingly.
9. Affiliate Vetting:
Have a stringent vetting process for potential affiliates. This can provide insights into the affiliate's legitimacy and past behaviors.
By implementing these measures, you can significantly mitigate the risk of affiliate abuse and ensure a trustworthy and productive affiliate marketing environment.
Common Types of Affiliate Abuse
Affiliate marketing can be a significant driver for sales, but it is crucial for businesses to identify and combat the most common types of affiliate abuses to ensure the integrity of their system. These deceptive strategies not only damage the reputation of a business but can also lead to significant revenue losses.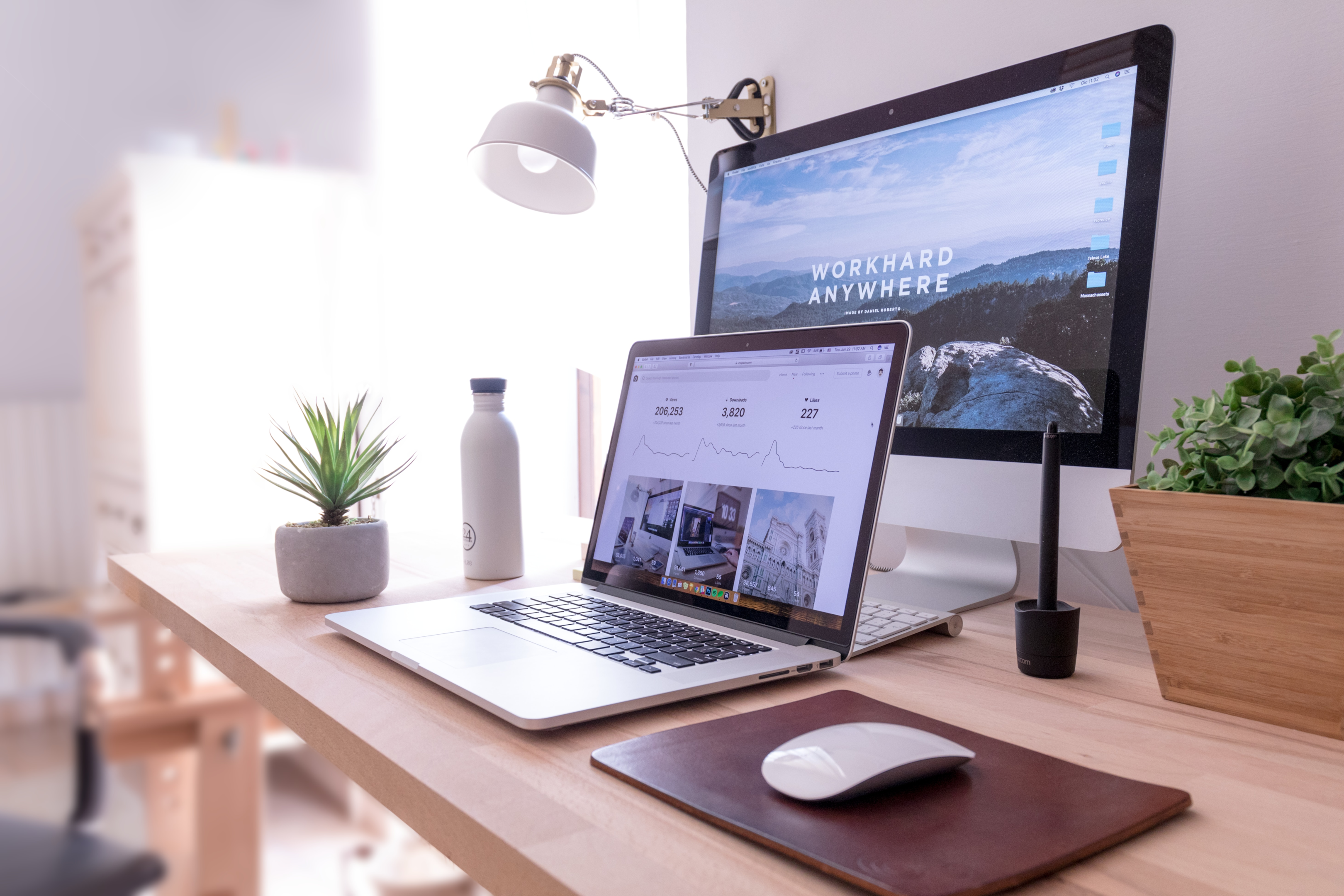 Image Source: Unsplash
Here are some of the most common types of affiliate abuse:
Cookie Stuffing or Cookie Dropping: Unscrupulous affiliates force a cookie onto a user's browser without their knowledge. If the user makes a purchase later, these affiliates earn commissions unjustly. This strategy can distort genuine traffic statistics.
Redirecting Traffic: Some affiliates employ strategies to redirect traffic from genuine websites or competitors to their affiliate links, thereby unfairly earning commissions.
Spamming: Sending unsolicited messages or using automated systems to promote affiliate products is a strategy some use to drive traffic. This approach often floods users with irrelevant content and is a non-compliance with many platform terms.
Adware and Spyware: These software applications, once on a user's computer, can redirect traffic by replacing legitimate affiliate links with the abusive affiliate's links or by displaying unsolicited pop-up ads to drive traffic.
URL Hijacking: By registering domain names similar to reputable brands, affiliates can redirect traffic from users who make typos, leading them to the affiliate's site, thereby hijacking the business's potential sales.
Fake Clicks and Impressions: Using automated systems or bots to mimic genuine user traffic is another strategy affiliates use to artificially earn commissions. Businesses must identify these patterns to ensure compliance and fair commission payouts.
Stolen Credit Cards: This involves making purchases through affiliate links using stolen credit card information. Though transactions are reversed once detected, they can artificially inflate sales figures temporarily.
Self-referral: Some affiliates identify loopholes in a system and sign up under their referral link, manipulating traffic to earn commissions on their purchases.
Lack of Full Disclosure: Not disclosing an affiliate relationship can mislead users. Compliance with disclosure requirements is crucial for maintaining transparency in business.
Trademark Infringement: Using a brand's name in online ads can mislead users into thinking they're interacting with the brand, redirecting traffic, and potentially leading to lost sales.
Offering Unauthorized Incentives: To drive traffic, some affiliates might provide unapproved bonuses or incentives, affecting the business's strategies and possibly leading to compliance issues.
Businesses must employ sophisticated monitoring systems and strategies to identify these abuses promptly. Ensuring compliance and maintaining the integrity of their affiliate programs can foster genuine growth, protect businesses, and ensure that traffic results in legitimate sales.
How do you Resolve Disputes or Complaints Related to Affiliate Marketing Violations?
Resolving disputes or complaints related to affiliate marketing violations is essential not only for the integrity of a brand's marketing efforts but also for protecting its customers and maintaining compliance.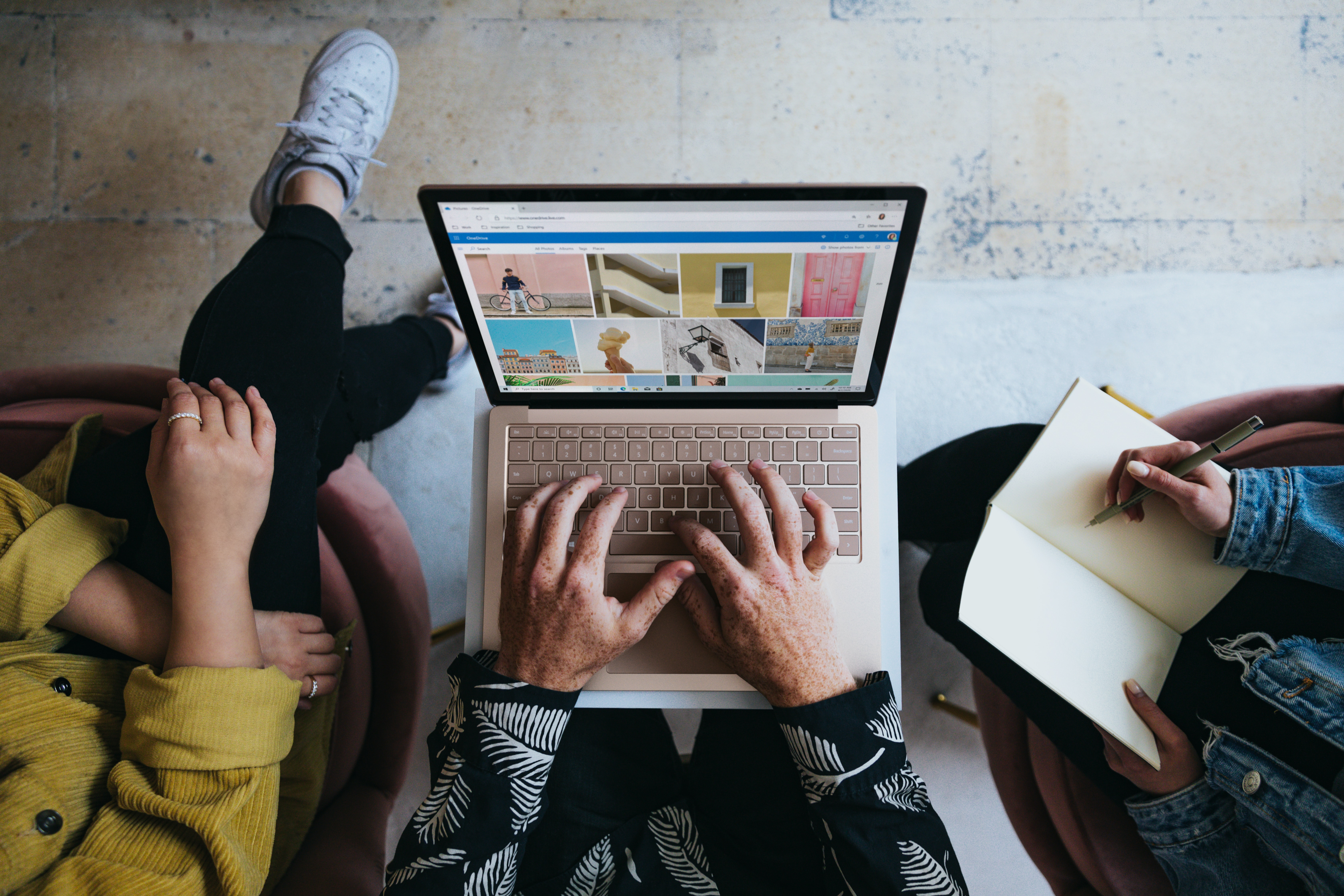 Image Source: Unsplash
Here's a refined approach to tackle such issues:
Documentation and Evidence Collection:

Keep meticulous records of all affiliate agreements, terms, and conditions.
Collect evidence of the alleged marketing violation, such as screenshots or logs.
Archive customer feedback or complaints related to the violation to protect the brand and its services.

Clarify Marketing Terms and Conditions:

Ensure the affiliate agreement clearly defines marketing terms and what constitutes a violation.
Send periodic reminders about these terms to all affiliate marketers, especially if there are updates.

Direct Communication with Affiliates:

Reach out to the affiliate involved directly. Sometimes, they might be unaware of certain compliance rules or terms.
Provide them with evidence of the marketing violation and seek an explanation.

Employ Mediation:

Consider mediation if a dialogue doesn't resolve the issue. A neutral third party can help both sides come to an understanding and protect customers from potential fraud.

Sanctions and Penalties:

Apply sanctions based on the severity of the violation. This could range from a warning for minor infractions to more severe penalties for repeated non-compliance.
Be consistent and fair in the application of penalties to protect the reputation of the services offered.

Implement Technical Solutions:

Use tracking and monitoring systems to oversee affiliate activities, ensuring compliance and minimizing fraud risks.
These systems can also provide resources to detect and deter affiliate marketing fraud.

Educate Affiliates:

Conduct training sessions to educate affiliates about best practices, compliance, and the importance of protecting customers.
By doing so, the system's efficiency is improved, and instances of fraud are reduced.

Conduct Regular Audits:

Review affiliate tactics, traffic sources, and promotional materials periodically.
Regular system checks can preempt potential violations and help protect both the brand and its customers.

Feedback Mechanism:

Establish a system where affiliates and customers can report potential violations or fraud.
This will also provide valuable resources and insights into areas needing improvement.

Seek Legal Recourse:
For severe cases causing damage to the brand or financial loss, consider legal action. Always prioritize customer protection and ensure all actions are in compliance with regulations.
Revise and Update:
After resolving a dispute, revisit and revise your affiliate marketing terms and conditions. This ongoing revision ensures that the system is always updated to provide the best services and protect against fraud.
Ensuring compliance, prioritizing customer protection, and leveraging available resources are key to successfully managing and resolving disputes related to affiliate marketing.
Create and Enforce a Clear Affiliate Agreement
Treating and enforcing a clear affiliate agreement is critical in the modern world, especially considering the potential risks related to data breaches, fraud, and other forms of misconduct. A robustaffiliate agreement not only helps the company protect its interests but also ensures that the affiliates promote the company's services responsibly.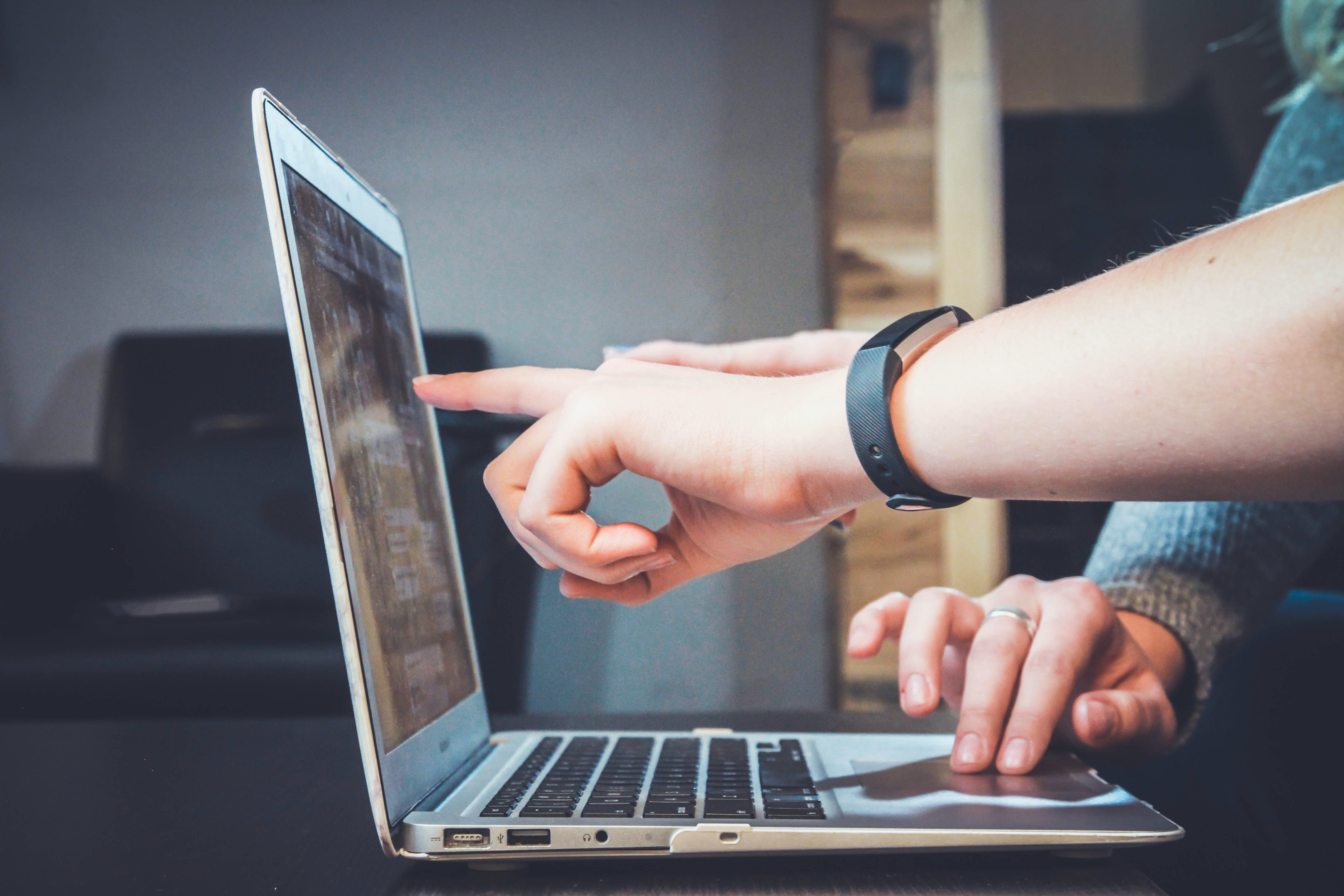 Image Source: Unsplash
Here's a step-by-step guide to creating and enforcing such an agreement:
1. Define the Purpose of the Agreement:
The agreement should state its objective, the parties involved, the data it pertains to, and the expected outcomes for the business and the affiliate network.
2. Outline Roles and Responsibilities:
Detail the data-driven expectations for the affiliate, including how they should promote the product or service using network resources, and how they must ensure site compliance.
Specify the company's responsibilities, such as providing marketing materials, data sets, or support to affiliates.
3. Clear Payment Terms:
Specify how money will be exchanged, detailing how affiliates will earn commissions (e.g., per sale, per click).
Address fraud-related withholdings, outlining any conditions where money might be retained due to misconduct.
4. Marketing and Branding Guidelines:
Using data-driven insights, explain how affiliates should utilize the company's brand name and other properties on their site.
Provide guidance on the content, especially regarding data privacy and site transparency.
5. Compliance and Data Protection:
Address mandatory data protection protocols and other legal compliance issues.
Clarify how the network, site, and business data should be handled, stored, and protected.
6. Termination and Fraud Prevention:
Define conditions for contract termination, especially in the event of data mishandling or fraud.
Outline actions that lead to immediate termination, such as significant data breaches or severe site non-compliance.
7. Confidentiality and Data Security:
Ensure affiliates understand their responsibility to keep data confidential.
Detail how the business will ensure the protection of the data shared across the network.
8. Limit Liability and Address Money Matters:
Ensure affiliates cannot hold the company responsible for potential losses.
Address how money-related disputes will be handled, especially if fraud is suspected.
9. Dispute Resolution:
Specify mechanisms for resolving disputes, considering the interests of the company, the network, and the site.
10. Regular Updates and Network Feedback:
Periodically review the agreement based on data-driven insights and feedback from the network.
Make necessary updates to address the evolving business, network, and site landscapes.
Enforcement of the Agreement:
Monitoring and Data Analysis: Regularly analyze data to review affiliate activities and ensure compliance.
Open Communication: Allow network members to discuss data or money concerns freely.
Action on Violations: Use data analytics to detect fraud and act promptly if discrepancies emerge.
Education: Use data insights to train affiliates on emerging risks and best practices.
Feedback Mechanism: Foster a data-driven feedback culture, allowing affiliates to report challenges or uncertainties.
By setting clear terms and leveraging data for monitoring and improvements, businesses can maintain productive and secure affiliate partnerships.
Know How to Spot Possible Fraud in Your Affiliate Data
Spotting potential fraud in your affiliate data is essential for the health of your affiliate program and the broader scope of your services. By ensuring the authenticity and credibility of affiliate marketing efforts, companies can maintain the integrity of their affiliate program and ensure they're not overpaying or jeopardizing their brand reputation.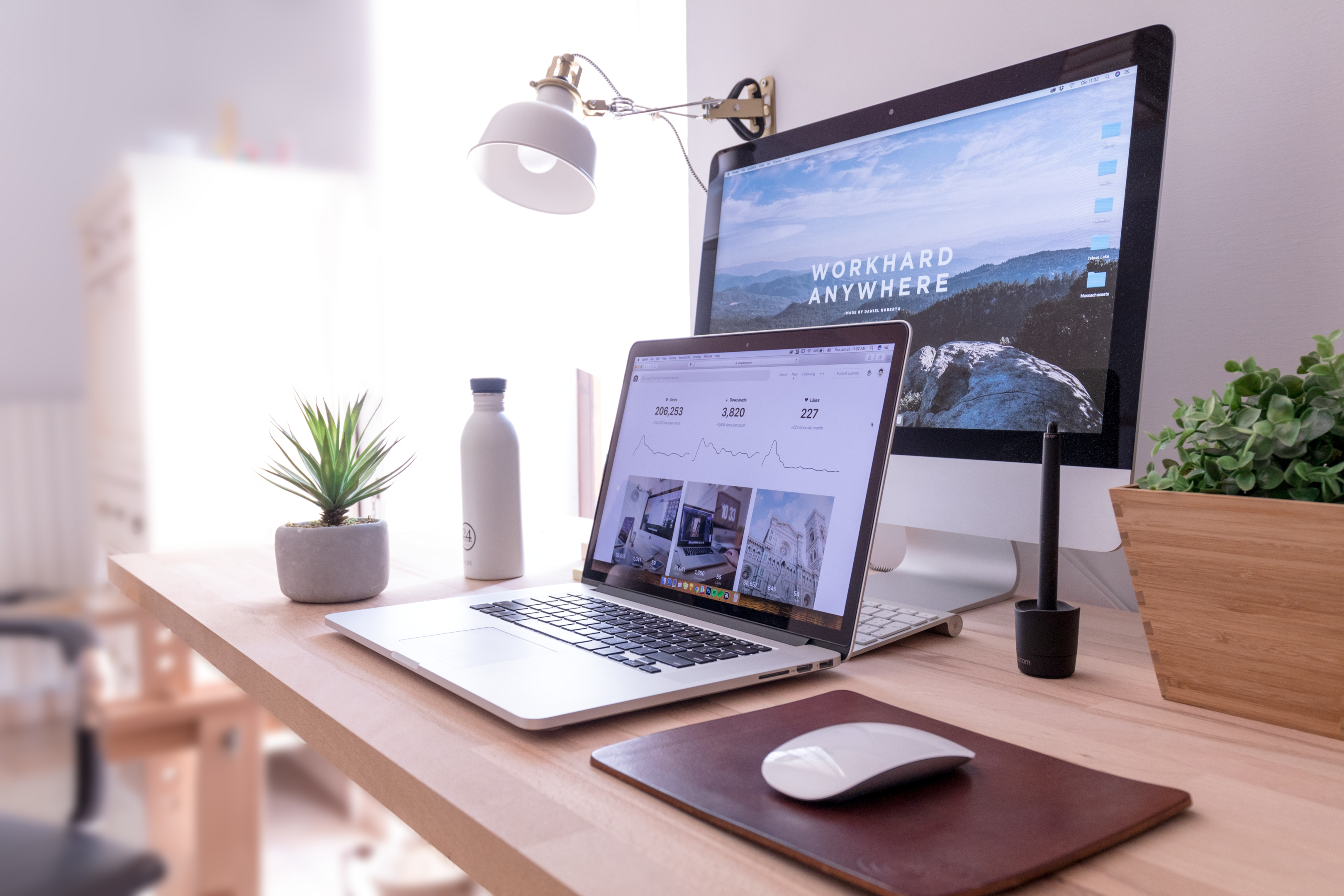 Image Source: Unsplash
Here's a guide on how to discern possible fraud using your affiliate data:
Unusual Traffic Spikes: If an affiliate suddenly starts driving a disproportionately large volume of traffic without a clear reason, it warrants scrutiny. These spikes could result from fake clicks or bot traffic, both of which distort the real impact of affiliate marketing.
High Click-to-Sale Ratio: A high number of clicks from an affiliate with very few corresponding sales might indicate click fraud, undermining the efficacy of the affiliate program.
Consistent Conversion Rates: Genuine user behavior is inherently unpredictable. If you observe an affiliate with a remarkably consistent conversion rate, it might be due to automated processes or bots, which are not genuine indicators of successful affiliate marketing.
Quick Successions of Clicks: Multiple clicks from the same IP address in a short span hint at click farming, a notorious foe of genuine affiliate marketing.
Short Session Durations: If users visiting through an affiliate's link consistently spend very little time on your website, they might not be genuine users genuinely interested in your services.
Mismatched Geographies: If the services you offer cater to a specific geographic area but you're receiving traffic from unrelated regions through an affiliate link, be suspicious.
High Chargeback or Refund Rates: An uptick in chargebacks or refunds from customers brought in by a particular affiliate could be indicative of fraudulent practices within your affiliate program.
Feedback from Customers: Your customers might occasionally report misleading ads, false claims, or other unscrupulous activities linked to affiliate marketing. Always take such feedback seriously.
Low Engagement Rates: While an affiliate might bring high traffic, low engagement (like minimal page views or time on site) can indicate that the traffic isn't genuinely interested in your services.
Frequent Account Modifications: If an affiliate alters their payment or contact data repeatedly, they might be trying to escape detection.
Affiliate Education: Continuously train your affiliates on the best practices for affiliate marketing and ensure they understand the value and ethics behind the services they're promoting.
Countermeasures:
Employ Advanced Tracking: Use sophisticated tracking solutions tailored to affiliate marketing that can detect and highlight suspicious behavior.
Regular Checks: Periodically review data from your affiliate program.
Establish Clear Terms: Your affiliate program should have a well-defined agreement highlighting what is considered fraudulent.
Open Communication Channels: Regularly communicate with affiliates, especially if their data shows anomalies. Sometimes, there can be legitimate reasons behind the data.
Leverage Technological Solutions: Integrate CAPTCHAs, IP filtering, and other tools to diminish bot traffic and bolster the authenticity of your affiliate marketing program.
By staying proactive and vigilant, businesses can effectively combat fraud, ensuring a trustworthy and profitable affiliate marketing strategy, enhancing their services and the value they deliver to their audience.
Utilize Tech Tools to Comply with Regulatory Laws
To guarantee adherence to regulatory laws, especially in the evolving landscape of online commerce, integrating technology is vital. This is particularly true in the realm of affiliate marketing, where the Federal Trade Commission (FTC) has set guidelines to ensure transparency and prevent deceptive practices.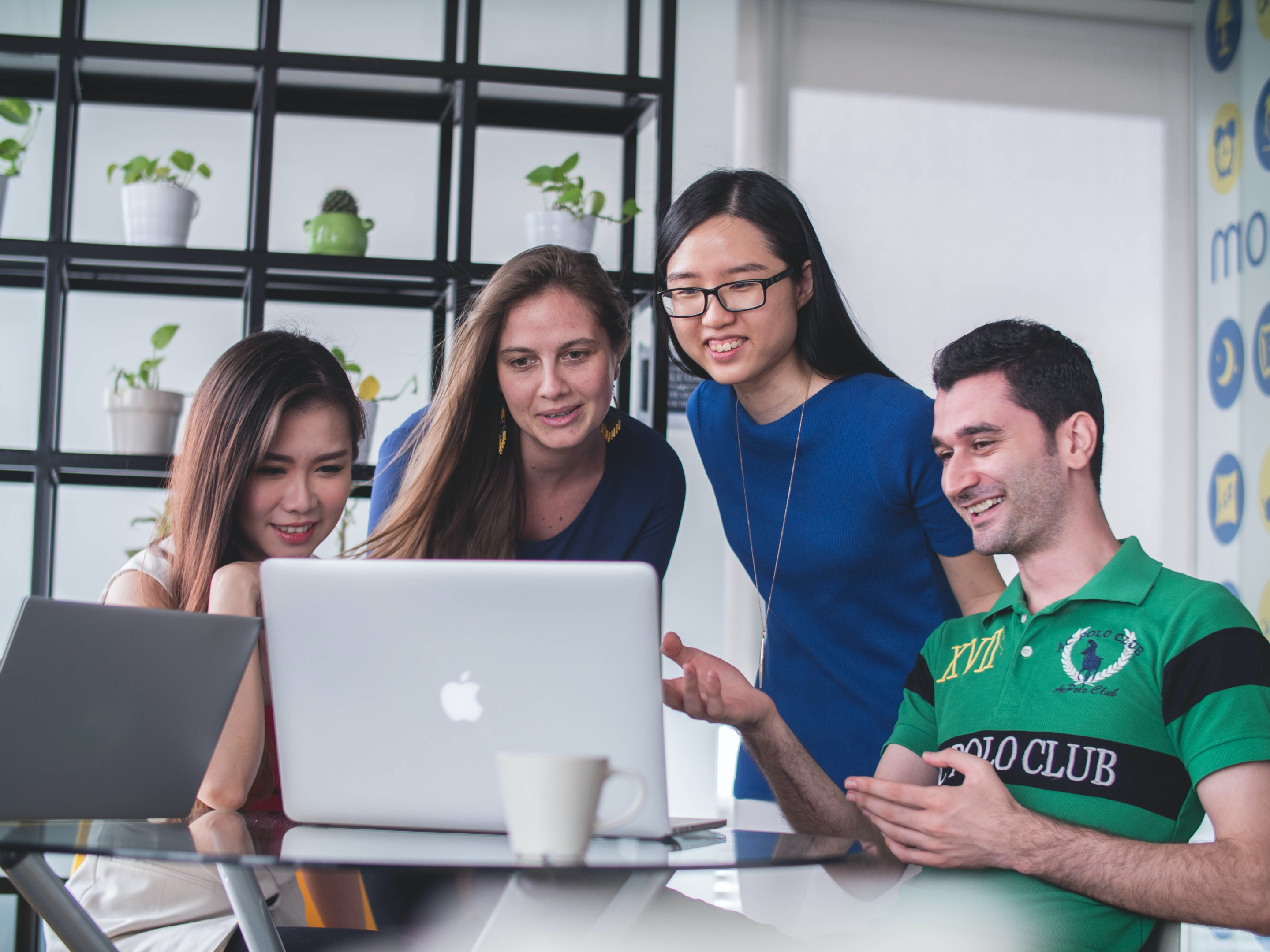 Image Source: Unsplash
Here's how you can utilize tech tools to align with FTC regulations and counter affiliate fraud:
Regulatory Compliance Management Systems (RCMS): These platforms are tailored to track changes in laws, including guidelines from the Federal Trade Commission. They give real-time alerts, ensuring your affiliate program is always in tandem with the latest FTC guidelines.
Fraud Detection Software: With affiliate fraud becoming a recurring menace, investing in fraud detection tools is paramount. These systems scrutinize patterns, IP addresses, and other data to pinpoint and prevent fraudulent activities within your program.
Data Protection and Encryption Tools: With the FTC emphasizing consumer privacy, these tools are invaluable. They protect sensitive data, ensuring it's encrypted and accessible only by authorized personnel, thus preserving consumer trust and business integrity.
Automated Reporting Tools: Submitting consistent compliance reports is essential. Automated tools not only generate these reports but can also cross-check against Federal Trade Commission standards, guaranteeing your business remains within the compliance framework.
Audit Software: Given the rise in affiliate fraud, regular audits of your affiliate program using specialized software can detect and address anomalies, ensuring alignment with FTC rules.
Risk Management Software: These platforms evaluate risks in real-time, making businesses aware of potential breaches in FTC compliance and suggesting preemptive solutions.
Training and eLearning Platforms: Stay ahead by training employees on FTC regulations. eLearning systems can disseminate this information uniformly and maintain completion records, ensuring every team member is well-informed.
Document Management Systems: FTC mandates often require thorough documentation. A centralized system ensures you can produce necessary documents efficiently, be it for internal checks or during FTC audits.
Blockchain Technology: For transparency in affiliate transactions and ensuring immutable records, blockchain can be pivotal, strengthening trust both with affiliates and the Federal Trade Commission.
Identity and Access Management (IAM) Tools: Maintain program integrity by ensuring only authorized affiliates have access to specific data or systems, vital for preventing affiliate fraud.
To Successfully Utilize Tech Tools for Compliance:
Stay Updated: With ever-evolving FTC regulations, it's crucial to ensure your tools and business strategies are consistently updated.
Employee Training: Equip employees with knowledge on Federal Trade Commission guidelines and how to utilize tools to counter affiliate fraud effectively.
Continual Review and Update: As technology and FTC regulations evolve, keep revisiting your strategies and tools, ensuring they remain relevant and effective.
With the right integration of technology, businesses can confidently navigate the realm of affiliate marketing, safeguarding their interests and ensuring compliance with the Federal Trade Commission's guidelines.
Our List of Bonus Tips:
The Role of Drop Cookies and Data in Preventing Affiliate Fraud in Marketing
Affiliate marketing is an influential digital marketing tool that drives sales and brand awareness. However, like all tools, it can be misused. One of the primary concerns in the affiliate marketing realm is affiliate fraud. By understanding how drop cookies function and utilizing data effectively, businesses can mitigate risks and ensure a more transparent marketing process.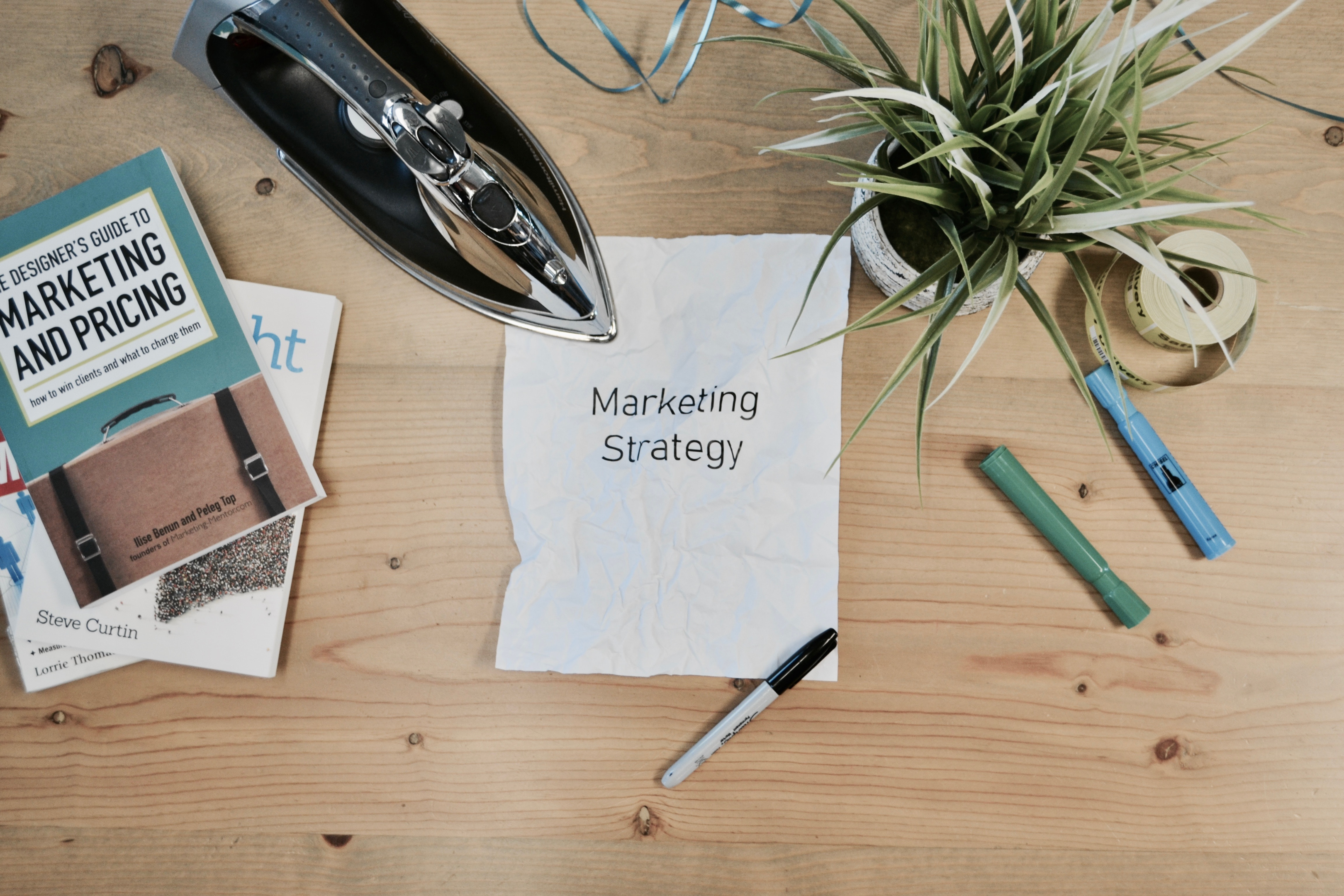 Image Source: Unsplash
1. Understanding Drop Cookies:
Drop cookies, or simply 'cookies', are small files that get placed on a user's browser when they visit a website. These cookies track the user's interactions, such as which affiliate link they clicked on, ensuring the right affiliate gets credited for the sale or lead.
2. The Importance of Data in Affiliate Marketing:
Data plays a pivotal role in shaping marketing strategies. By analyzing data, marketers can:
Determine the most effective marketing channels.
Track user behavior to optimize the sales funnel.
Identify patterns that might signify affiliate fraud.
3. How Affiliate Fraud Occurs:
Unscrupulous affiliates may manipulate cookies, artificially inflating the number of clicks or sales attributed to them. Some common fraudulent tactics include:
Cookie stuffing: This involves forcefully dropping cookies onto users' browsers without their knowledge or genuine interaction.
Fake sales or leads: Affiliates use stolen credit card data to make purchases, boosting their commissions falsely.
4. Using Data to Prevent Affiliate Fraud:
Data-driven strategies can be instrumental in combating affiliate fraud.
Behavioral Analysis: By studying how users typically interact with affiliate links, anomalies can be detected. For instance, a sudden surge in sales from a specific affiliate might indicate foul play.
Geographical Data: If an affiliate link supposedly clicked from one country results in sales from another, there might be a cause for concern.
Time-Stamped Data: Rapid successive clicks from the same IP address might indicate bot activity.
5. Continuous Monitoring to Prevent Fraud:
Regularly analyzing the data can help in early detection and prevention of affiliate fraud. Automated tools can be set up to flag suspicious activity, allowing businesses to take swift action.
6. Collaborative Efforts:
The onus of preventing affiliate fraud shouldn't lie with businesses alone. Affiliate networks and platforms must also employ stringent checks and continuously update their systems to detect new fraudulent techniques.
7. Educating Affiliates:
Sometimes, affiliates might not be aware that their tactics border on the unethical. Regular training sessions and clear communication about what constitutes acceptable practices can help keep everyone on the same page.
Affiliate marketing can be a goldmine when executed correctly. However, the threat of affiliate fraud looms large. By understanding the role of drop cookies, harnessing the power of data, and implementing robust checks and balances, businesses can ensure that their affiliate marketing endeavors remain both profitable and ethical.
Understanding and Combatting Click Fraudulent Methods in Affiliate Marketing
Affiliate marketing has changed the digital landscape, but like any lucrative sector, it's prone to fraudulent activities. One of the primary fraudulent methods is click fraud. Let's delve deep into the world of affiliate fraud, especially within affiliate programs, and explore ways affiliate marketers can arm themselves against these deceitful tactics.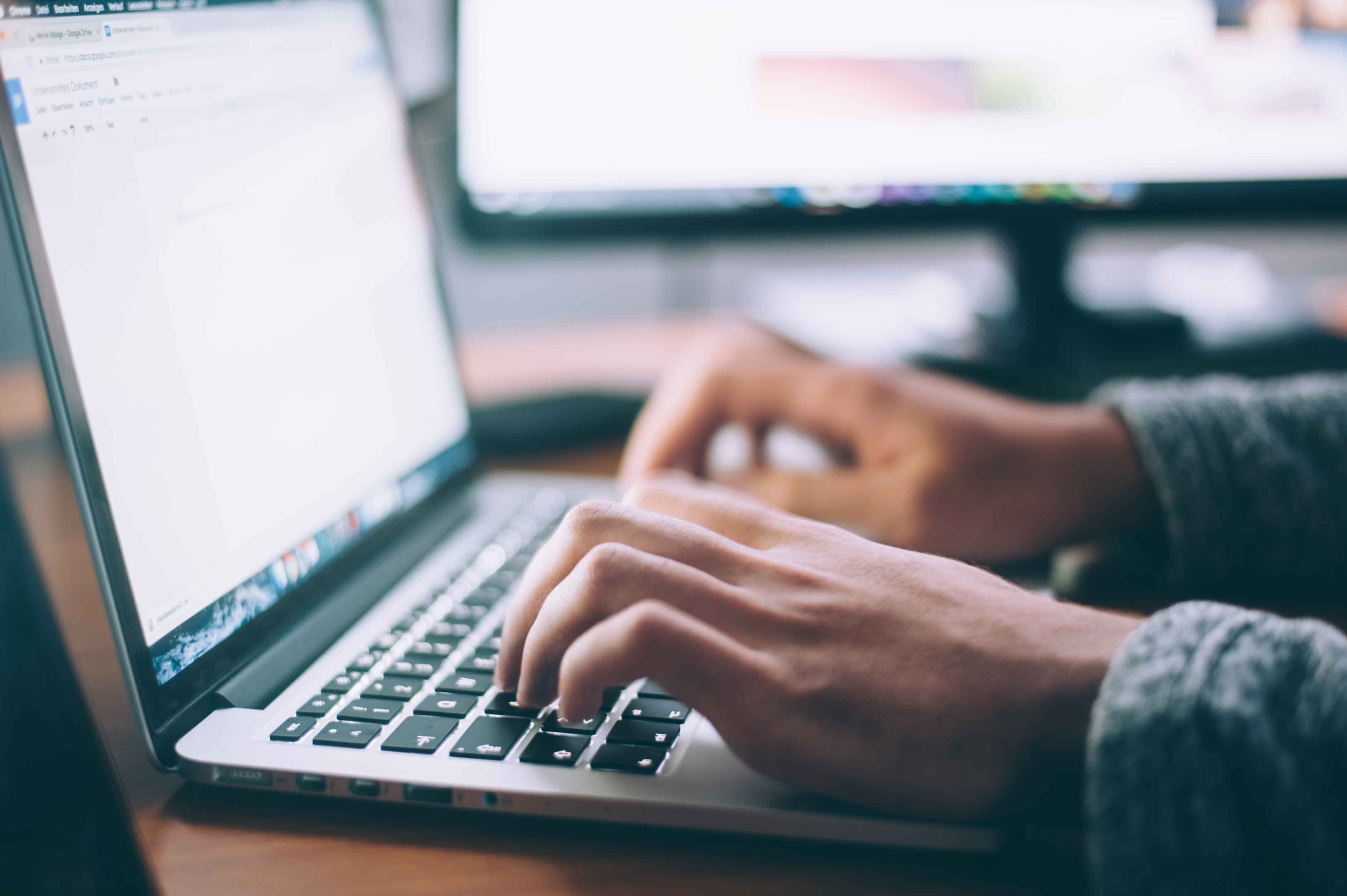 Image Source: Unsplash
1. Recognize the Common Methods of Affiliate Fraud:
a. Manual Clicks: Some affiliate marketers repetitively click on ads in their affiliate program, hoping to drain a competitor's budget or artificially inflate their own earnings.
b. Click Farms: In these setups, people are paid to click on ads from various affiliate programs, skewing legitimate traffic numbers.
c. Bots and Automated Scripts: Automated systems are set up by deceitful affiliate marketers to click on ads, producing a high volume of fake clicks for their affiliate program.
2. Analyzing High Traffic with Low Conversion Rates:
A spike in clicks with no increase in sales is a clear indicator of potential affiliate fraud. Regularly monitor the conversion rates of your affiliate program to identify any irregular patterns.
3. Diversify Affiliate Program Ad Placements:
By spreading out ads across various platforms, affiliate marketers reduce their risk of being targeted extensively by click fraudsters.
4. Utilize Click Fraud Detection Software for Regulatory Compliance:
Ensure your affiliate program is in line with regulatory compliance by investing in software that detects and reports fraudulent clicks. Such tools can help affiliate marketers maintain the integrity of their efforts.
5. Regular IP Checks:
Suspicious IP addresses frequently clicking on affiliate links may indicate a focused affiliate fraud attempt. Exclude these IPs to safeguard your affiliate program.
6. Keep an Eye on Geo-locations and Timestamps:
An influx of clicks from a single area or at odd hours might indicate affiliate fraud. Affiliate marketers should be vigilant about such trends.
7. Fine-tune Your Affiliate Program's Targeting:
Geographically targeting your affiliate ads can decrease the chance of click fraud from regions not pertinent to your business.
8. Monitor Display Networks for Regulatory Compliance:
Ensuring that your affiliate ads appear only on reputable sites not only ensures regulatory compliance but also minimizes susceptibility to affiliate fraud.
9. Regularly Audit Click Sources in Affiliate Programs:
Consistent reviews of where your affiliate program clicks are coming from can reveal suspicious sites or patterns, prompting further investigation.
10. Continuous Learning and Evolution:
Affiliate fraud tactics are ever-evolving. Affiliate marketers must stay abreast of the latest techniques and countermeasures to ensure their affiliate programs are protected and in regulatory compliance.
Forced Clicks and the Growing Concern of Affiliate Abuse
It's not just about promoting products and earning commissions. With the increasing sophistication of online tactics, there comes a rise in deceitful strategies. One such strategy, termed "forced clicks," exemplifies the pressing concern of affiliate abuse in the digital space.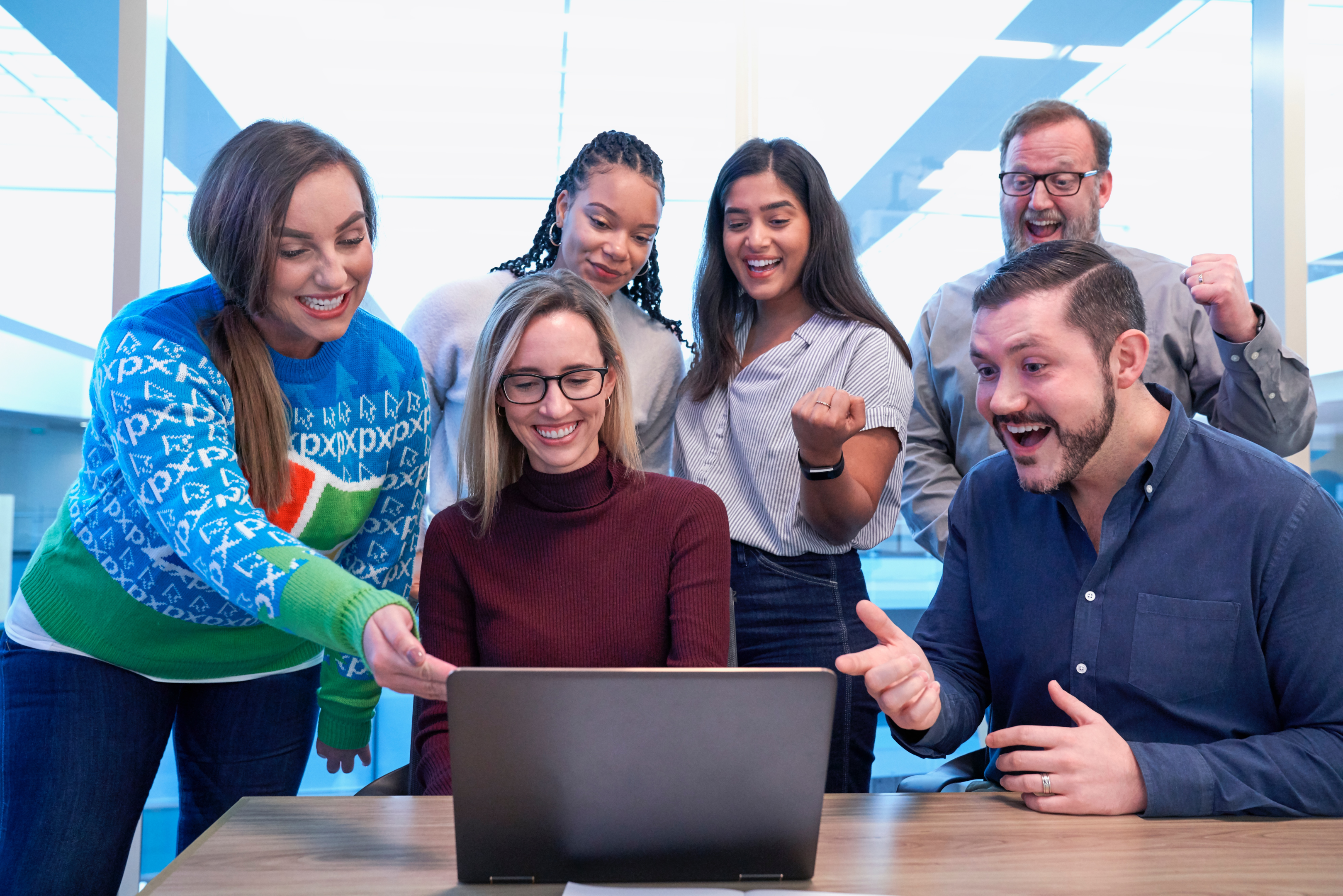 Image Source: Unsplash
Defining Forced Clicks within Affiliate Abuse
Forced clicks arise when an affiliate marketer manipulates or tricks users into clicking on an affiliate link without the user's genuine interest or intention. This is a prime example of affiliate abuse, where the motive is to earn undue commissions without sincerely promoting the associated product or service.
The Domino Effect of Forced Clicks on Affiliate Programs:
Dilution of Trust: When users are unwittingly redirected to another site due to these tactics, it deteriorates trust in both the redirecting site and the brand they unexpectedly land upon. This affiliate abuse harms the credibility of the entire affiliate program.
Misleading Data: Affiliate abuse in the form of forced clicks distorts genuine analytics data. This makes it challenging for businesses to gauge true user behavior, distorting marketing insights and possibly misguiding future strategies.
Economic Ramifications: With affiliate marketers receiving commissions for either clicks or actual conversions, forced clicks may lead to unwarranted financial expenditures for the business, all due to affiliate fraud.
Regulatory Challenges: Given that many advertising platforms and affiliate programs enforce rigorous guidelines against deceitful practices like forced clicks, indulging in such tactics or even unintentionally benefiting from them can lead to penalties or disbarment.
Protecting Affiliate Programs from Forced Clicks and Affiliate Abuse:
Continuous Monitoring: By consistently observing the nature and source of traffic from affiliate marketers, businesses can identify and combat suspicious spikes or patterns indicating affiliate abuse.
Uphold Transparency: Partner only with reputable affiliate marketers who are known for their ethical practices. This ensures a lower risk of affiliate abuse and more genuine traffic.
Leverage Technological Solutions: Several tech tools can identify unusual click patterns or behaviors synonymous with forced clicks or affiliate fraud.
Clear-cut Guidelines: Set unambiguous terms for your affiliate program that define legitimate traffic and clicks. Highlight the repercussions of affiliate abuse, ensuring affiliate marketers know that unethical methods will result in partnership termination.
Educate and Inform: Regularly updating and educating your affiliate marketers about best practices and the grave implications of affiliate fraud can reduce instances of deceit.
Feedback Loops: Having a system where users can report suspicious activities or forced redirects can serve as a frontline defense against affiliate abuse.
Forced clicks and other forms of affiliate abuse are not just minor issues; they're significant threats to the integrity of any affiliate program and the broader industry. Businesses must be vigilant, proactive, and, most importantly, committed to ethical operations to ensure that their affiliate program remains genuine and free from affiliate fraud.
Only Pay Commissions for Meaningful Results
Affiliate marketing is an invaluable tool for companies looking to extend their reach and boost their sales. However, just as with any other online endeavor, it comes with its own set of challenges, the most prominent being affiliate abuse and affiliate fraud. It's essential for businesses to have a robust affiliate program in place that not only rewards genuine efforts but also actively works to prevent affiliate fraud.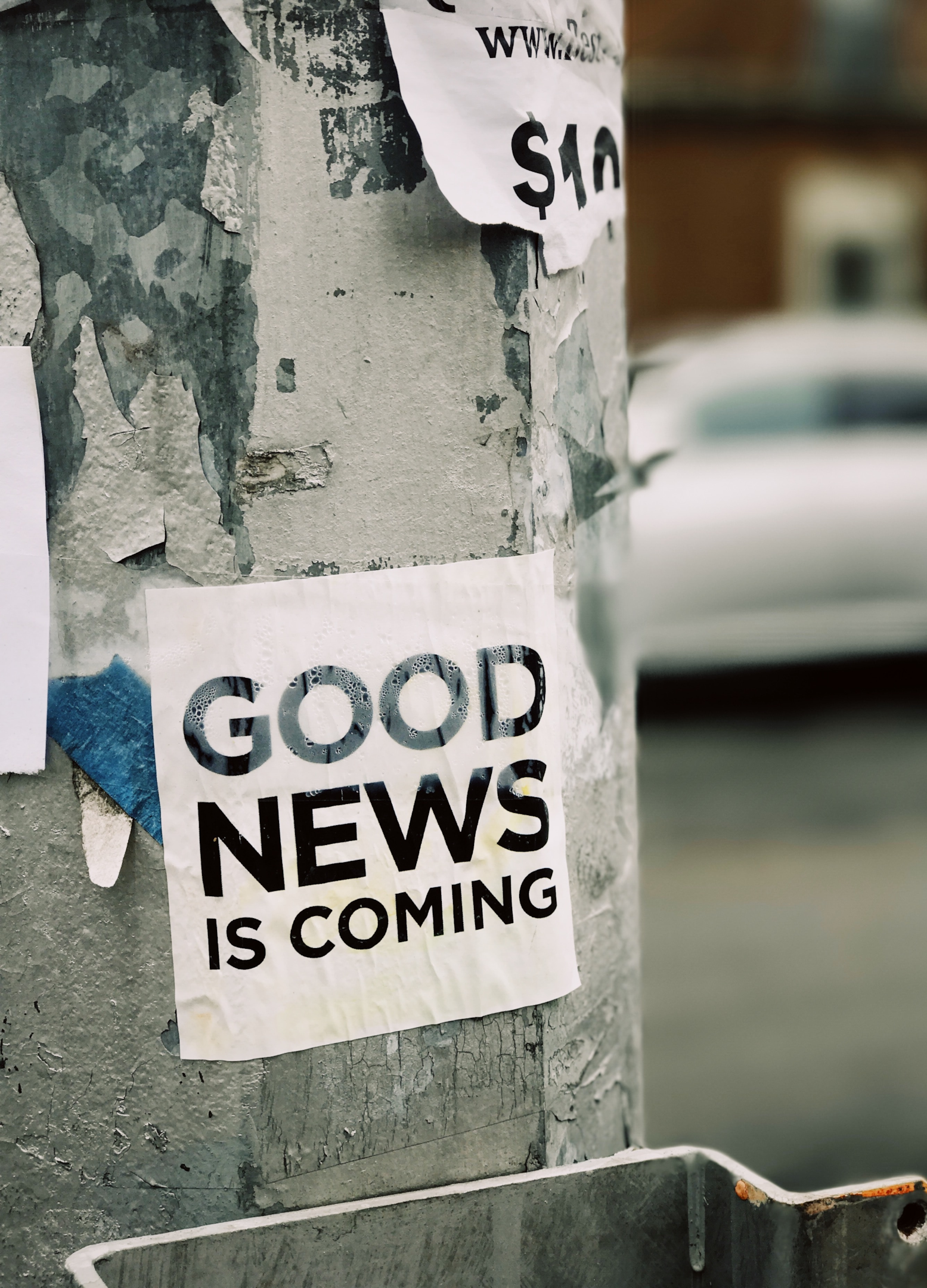 Image Source: Unsplash
1. Recognizing the Threat of Affiliate Fraud:
Understanding the various ways in which affiliate marketing fraud can manifest is the first step to prevention. Just as you would safeguard your business from other types of fraud, recognizing the signs of affiliate abuse within your affiliate program is vital.
2. Regular Monitoring and Audits:
Regularly checking the traffic and conversions from your affiliates can help in early detection of suspicious activities. This ensures that your affiliate program remains free from affiliate abuse and maintains its integrity.
3. Ensuring Regulatory Compliance:
One of the best ways to prevent affiliate fraud is to ensure your affiliate program is always in line with regulatory compliance. By adhering to the laws and guidelines set by bodies such as the Federal Trade Commission, you not only protect your business but also set a standard for your affiliates.
4. Educate Affiliates:
Affiliates need to understand the rules of your affiliate program and the importance of regulatory compliance. Regular training and updates can keep them informed and help prevent unintentional breaches that could be misconstrued as affiliate abuse.
5. Technological Solutions:
Using tech solutions that can detect unusual patterns in traffic, irregular click-through rates, or other signs of affiliate marketing fraud is essential. By leveraging these technologies, companies can more effectively prevent affiliate fraud.
6. Clear Guidelines and Swift Action:
Your affiliate program should have a clearly defined set of rules and consequences for affiliate abuse. Taking swift action against those found violating these rules sends a clear message to other affiliates about the importance of clean and fair practices.
7. Open Lines of Communication:
Open communication between the company and its affiliates can help in addressing concerns early on. Encouraging affiliates to report any suspicious activities they come across can further bolster efforts to prevent affiliate fraud.
8. Partner with Reputable Affiliate Networks:
Not all affiliate networks are created equal. Associating with well-regarded networks can significantly reduce the chances of affiliate abuse, as these networks often have their own checks and balances in place.
9. Detailed Reporting:
Providing affiliates with detailed reports on their performance can help them understand where they stand. This transparency can deter potential affiliate abuse as affiliates know their actions are being monitored closely.
10. Continuous Review and Update:
The world of affiliate marketing is dynamic. To ensure that your affiliate program remains impervious to new methods of affiliate fraud, it's essential to keep updating your strategies, guidelines, and technology.
While the potential of affiliate marketing is undeniable, so is the threat of affiliate abuse. A proactive approach, coupled with a strong focus on regulatory compliance, can ensure that your affiliate program drives growth while staying free from the taint of fraud.
Related Posts
Image Source: Unsplash Voice search SEO, a vital component of online business strategy, has gained immense popularity due to the widespread adoption of voice-based virtual assistants. This...
Image source: Freepik Link building for newbies is an essential way of understanding how any successful SEO strategy maximize the rewards while balancing the risk. Attracting high-quality external...