Table of Contents
Crafting an authentic and resonant brand persona is a task that requires a deep understanding of your brand's core values, your target audience, and how you want your brand to be perceived in the market.
Here's a comprehensive guide:
Understanding the Importance of a Brand Persona

Establishing a brand persona distinguishes your products and services in the marketplace. It's more than just branding; it's about giving your brand a character that customers can relate to.

Brand Persona vs. Brand Identity

While brand identity is the visual representation of your brand, including colors and logos, brand persona embodies the character, emotions, and intangibles associated with it.

Research is Key to Creating a Brand Persona

Dive into market research to gather insights about your current customers and how your products and services fit into their lives.

Determine Your Brand's Core Values

Before developing a brand, understand and list down the brand values that represent the essence of your brand.

Brand Persona vs. Buyer Personas

While buyer personas represent segments of your audience, a brand persona is a unified character that reflects the brand's voice and demeanor. It's essential to ensure that your brand persona aligns well with the various buyer personas.

Physical and Emotional Traits of Your Brand

In creating a brand persona, determine how it would look, sound, and react. From a quirky tone to a compassionate voice, decide what suits your brand values.

Unique Brand Persona: Standing Out in a Crowd

A memorable brand persona is not just about being different but being authentically you. What makes your brand uniquely positioned in the marketplace?

Consistency is Key

Whether you're developing a brand for the first time or rebranding, consistency across all channels ensures that your established brand persona is easily recognizable.

Iterate and Engage

A brand persona is not set in stone. Test its effectiveness, get feedback, and iterate to make your brand persona more memorable.

Educate Your Team about the Established Brand Persona
Your team, from sales to customer service, should embody the brand persona in every interaction, ensuring a seamless customer experience.
The Journey of Developing a Brand
It's a continuous process. As markets and customer preferences change, regularly review and tweak your brand persona to stay relevant.
Conclusion: Crafting a Unique and Memorable Brand Persona
The process of creating a brand persona requires effort, consistency, and authenticity. It's not just about being seen but about being remembered and revered.
By following this guide and understanding the nuances of brand persona vs. other brand elements, you'll be well-equipped to craft an established brand persona that resonates deeply with your target audience.
Brand Persona vs. Brand Identity
Both elements are pivotal in crafting a brand's image, and they play vital roles in shaping a brand's narrative in the eyes of its audience.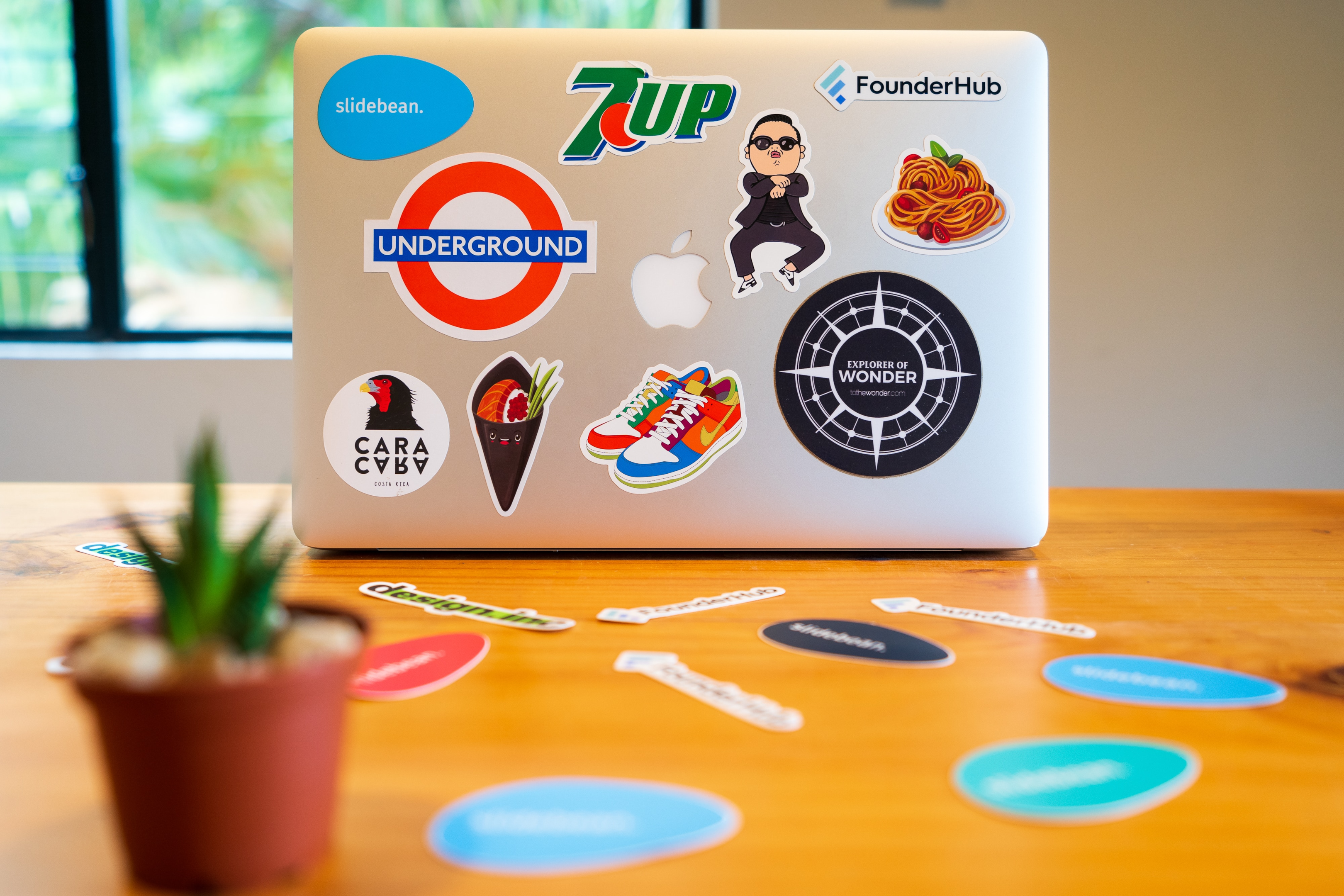 Image Source: Unsplash
Here's a detailed comparison of both concepts, integrating the given keywords for a comprehensive understanding:
1. Definition:
Brand Persona: This embodies the character or personality of your brand. It is an amalgamation of traits, characteristics, and qualities that define how your brand interacts, behaves, or communicates with its audience. Essentially, it's the human-like attributes given to a brand.
Brand Identity: This refers to the visual and tangible elements of a brand, such as logos, colors, typography, and design, which help the audience identify and distinguish the brand in the marketplace.
2. The Importance of a Brand Persona in Marketing:
A strong brand persona provides direction and consistency in marketing efforts.
The persona becomes the voice, tone, and face of your brand, aiding in building stronger connections with the audience.
3. Differences in Application:
Buyer Persona vs. Brand Persona: While a buyer persona represents the ideal customer or target audience based on research and data, a brand persona represents how the brand "speaks" and interacts with its audience.
4. Crafting an Effective Brand Persona:
Creating a brand persona can greatly influence how products or services are marketed and how audiences perceive and relate to the brand.
To craft an effective brand persona, it can be beneficial to look at brand persona examples or even seek guidance on how to create one.
5. The Result:
With a clear and consistent brand persona, marketing efforts will be more cohesive, enabling a stronger resonance with the intended audience.
Brand Persona vs. Brand Personality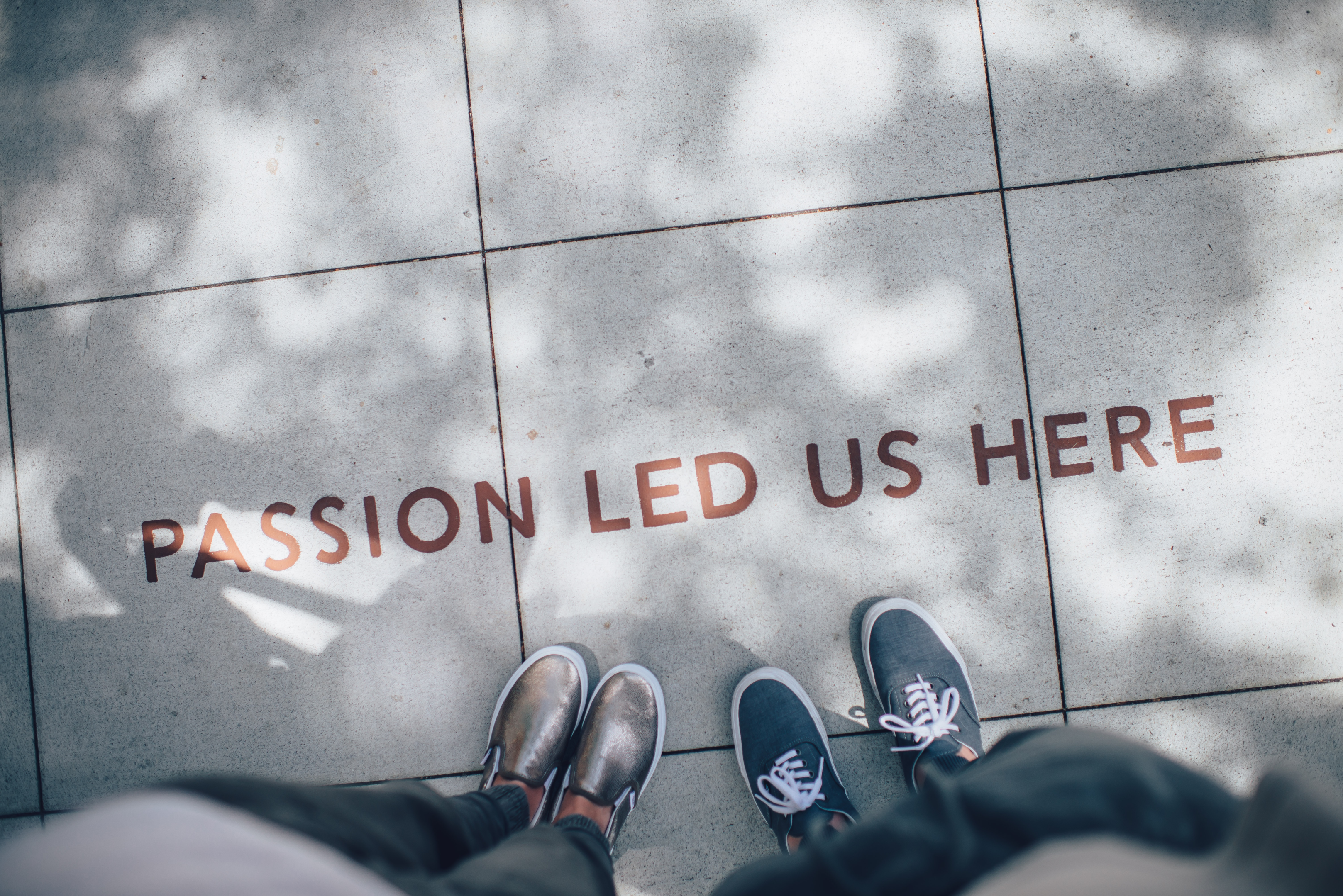 Image Source: Unsplash
1. Definition:
Brand Persona: A brand persona represents the brand's human-like qualities and characteristics tailored to communicate with its target audience. It is the embodiment of specific attributes, including age, interests, values, and behaviors, which allows the brand to present a consistent face in interactions. Creating one can be viewed as a deep dive into your brand's representation.
Brand Personality: This refers to the set of personality traits linked to the brand, making it relatable and distinctive. Examples include brands being perceived as exciting, competent, or sophisticated. These traits are the emotional characteristics the brand consistently showcases, shaping how consumers perceive and interact with it.
2. Purpose and Importance:
For Brand Persona: It brings the brand's representation to life. A strong brand persona ensures that branding and marketing materials are crafted to resonate deeply with the intended customer segment. The brand's persona is not just an image but a reflection of company values and aspirations.
For Brand Personality: Establishing specific personality traits makes the brand stand out in the market. It dictates the tone of voice, visual attributes, and even the company values portrayed in branding materials.
3. Application:
Brand Persona: Brands often create detailed profiles for their personas. Think of "Eco-friendly Emma," a persona for a sustainable brand—she values green initiatives, supports local artisans, and prioritizes organic products. This persona will be at the forefront of all marketing materials, ensuring a personal touch for your brand.
Brand Personality: This permeates all branding elements. The brand's personality, through specific traits, influences the design of marketing and branding materials. Visual attributes, content tone, and even product design can reflect this.
4. Evolution and Flexibility:
Brand Persona: As the market changes or new products/services are introduced, the brand's persona might undergo minor tweaks. However, its core remains grounded in the initial customer segment it was meant to address.
Brand Personality: Generally more constant, reflecting the enduring company values and vision. Sudden shifts in the brand's personality can be jarring for long-time customers.
5. Examples:
Brand Persona: For a modern tech firm, their brand persona might be "Digital Dave," a tech-savvy professional who loves innovation and seeks efficiency in everything. This persona becomes central in their branding materials.
Brand Personality: Consider Nike, which often showcases traits of being inspirational and ambitious. These personality traits are evident in their advertising campaigns, visual design choices, and even product launches.
While both terms relate to how a brand portrays itself, they serve different roles. A strong brand persona enhances the brand's representation, making it more relatable and aligned with the customer segment. On the other hand, brand personality, through chosen personality traits, sets the foundational emotional tone for all interactions. In a saturated market, understanding and leveraging both can significantly elevate a brand's persona and positioning.
Brand Persona vs. Buyer Persona
In the journey to establish a successful business, understanding the distinctions between a brand persona and a buyer persona becomes imperative. These personas not only set the tone for brands but also act as foundational stones for all marketing and branding initiatives.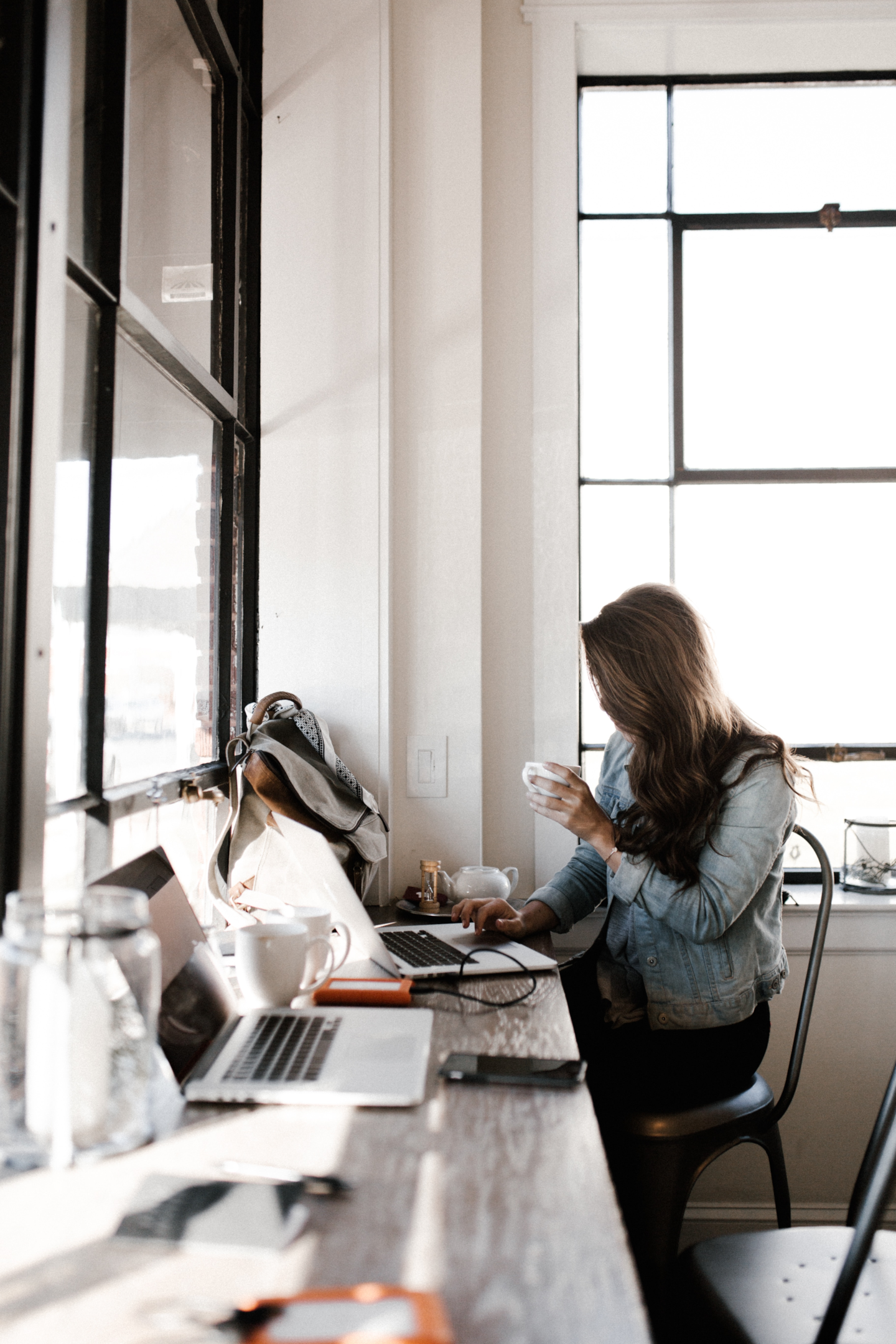 Image Source: Unsplash
---
2. Definitions:
Brand Persona: This represents a brand's human-like character and qualities. It mirrors the values, ethos, and personality type the brand aims to project. When we talk about the brand's persona, we're also referring to its visual elements and how they're visually represented.
Buyer Persona: This is a researched representation of an ideal customer. It encompasses demographics, behavior patterns, motivations, and goals to guide product development and marketing strategies.
---
3. Core Purpose:
Brand Persona: Its purpose is to resonate emotionally with customers. A clear brand persona ensures that every blog post, advertisement, and piece of the brand's written communication echoes the brand's values, visual elements, and essence.
Buyer Persona: Aimed at providing insights into target audiences, this persona helps brands tailor their products and services to the specific needs of these individuals, ensuring successful business outcomes.
---
4. Development Process:
Brand Persona: Derived from introspecting on the brand's values and mission. Visual elements, desired market perception, and feedback from focus groups play crucial roles. The aim is to craft a solid persona that becomes a reference point.
Buyer Persona: Evolved through meticulous market research, focus groups, customer interviews, and surveys. This persona draws from existing customer data and potential market insights.
---
5. Application:
Brand Persona: It's the touchstone for the brand's voice across platforms. Whether it's a blog post, a social media update, or an ad campaign, the brand persona ensures consistency in how brands project themselves and in how customers feel about them.
Buyer Persona: Directly influences product development, sales strategies, and marketing campaigns. This persona is a key element in segmenting marketing efforts to align with the specific desires of the target audience.
---
6. Evolution:
Brand Persona: Though its core attributes remain steady, the persona might undergo subtle changes as brands grow or rebrand. The visual elements of a brand, for example, might undergo a revamp, but the core brand persona often remains intact.
Buyer Persona: More dynamic in nature. As markets evolve or customer preferences shift, buyer personas require timely revisions.
---
7. Examples:
Brand Persona: Consider Apple; its brand persona is innovative, sleek, and user-centric. This persona is not only visible in its product design but also in how it's visually represented in its ad campaigns.
Buyer Persona: For a high-end coffee brand, a buyer persona might be "Coffee Connoisseur Carla," a 30-year-old urban professional with a love for artisanal brews and a preference for ethically sourced beans.
---
A successful business recognizes the importance of both brand and buyer personas. While the brand persona dictates how brands express and present themselves, the buyer persona provides insights into the audience. When used as a reference point, both personas can guide brands to curate strategies that resonate, creating a cohesive brand identity and ensuring that customers feel valued and understood.
Benefits Of Creating A Brand Persona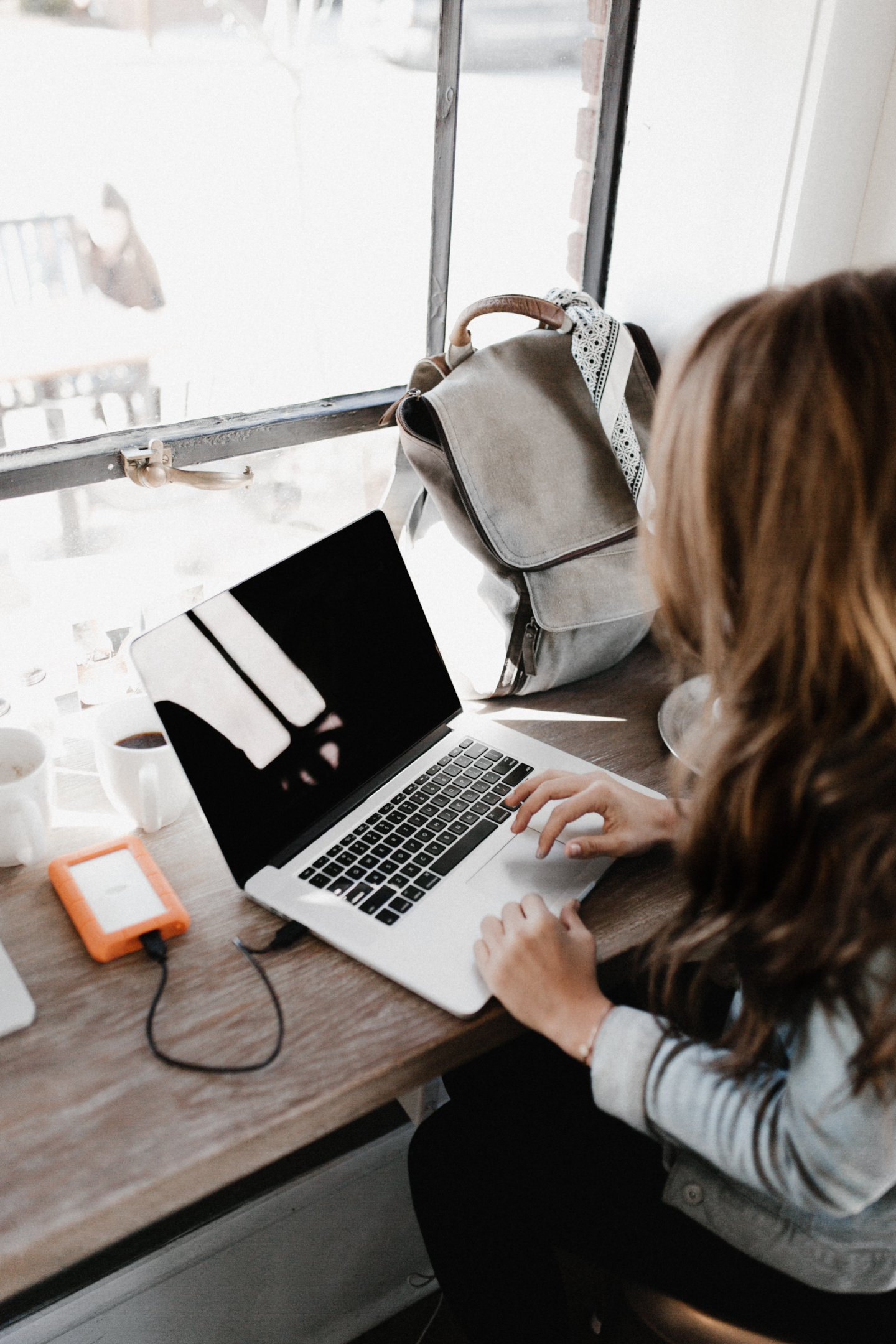 Image Source: Unsplash
---
1. Emotional Resonance: Creating a brand persona allows brands to form a deeper emotional connection with their audience. This realistic representation, equipped with human-like traits, helps brands resonate with consumers on a personal level.
---
2. Consistency Across Channels: A well-defined brand persona ensures that every piece of communication aligns with the brand's unique persona. Whether it's a social media post, an ad campaign, or a press release, this consistency strengthens brand identity and recognition across several key elements.
---
3. Guided Decision Making: Referring to the brand persona offers clarity when faced with branding dilemmas. This persona, rich with several key elements, acts as a guidepost, ensuring all decisions are in sync with the brand's core values.
---
4. Differentiation in the Market: In a competitive marketplace, a unique brand persona helps brands stand out. It provides a distinctive and memorable character, differentiating brands from competitors.
---
5. Improved Customer Loyalty: When customers recognize the brand's persona, they're more likely to remain loyal. They begin to perceive brands as entities with genuine personality types they can relate to.
---
6. Enhanced Creativity: With a solid persona as a foundation, creative teams can craft campaigns tailored for different customer segments. This targeted approach can lead to more innovative and on-brand promotions that generate sales.
---
7. Targeted Marketing Efforts: A clear brand persona aids brands in refining marketing strategies to appeal directly to their target customers, ensuring that efforts are both effective and aligned with the brand's unique persona.
---
8. Trust and Credibility: Consistently communicating in alignment with the brand's persona establishes trust. As brands communicate their several key elements, customers start to view them as more credible and dependable.
---
9. Streamlined Communication: For brands that operate on a larger scale, a well-defined persona ensures unified communication across departments, from marketing to customer service.
---
10. Facilitated Brand Growth and Evolution: Having a strong brand persona acts as an anchor. As markets change, brands can grow and evolve, targeting new customer segments while maintaining their foundational persona.
---
Creating a brand persona goes beyond merely characterizing a brand. It integrates several key elements to craft a strategic representation that can foster stronger relationships with target customers, streamline marketing, and ultimately generate sales.
The Five Key Branding Personalities
Branding personalities offer a unique way for companies to create a relatable identity that resonates with their target audience. These personalities, similar to human traits, shape how a brand speaks, behaves, and interacts with its customers.
Recognizing and leveraging these personalities allows brands to cultivate deeper relationships with consumers and set themselves apart in a competitive marketplace.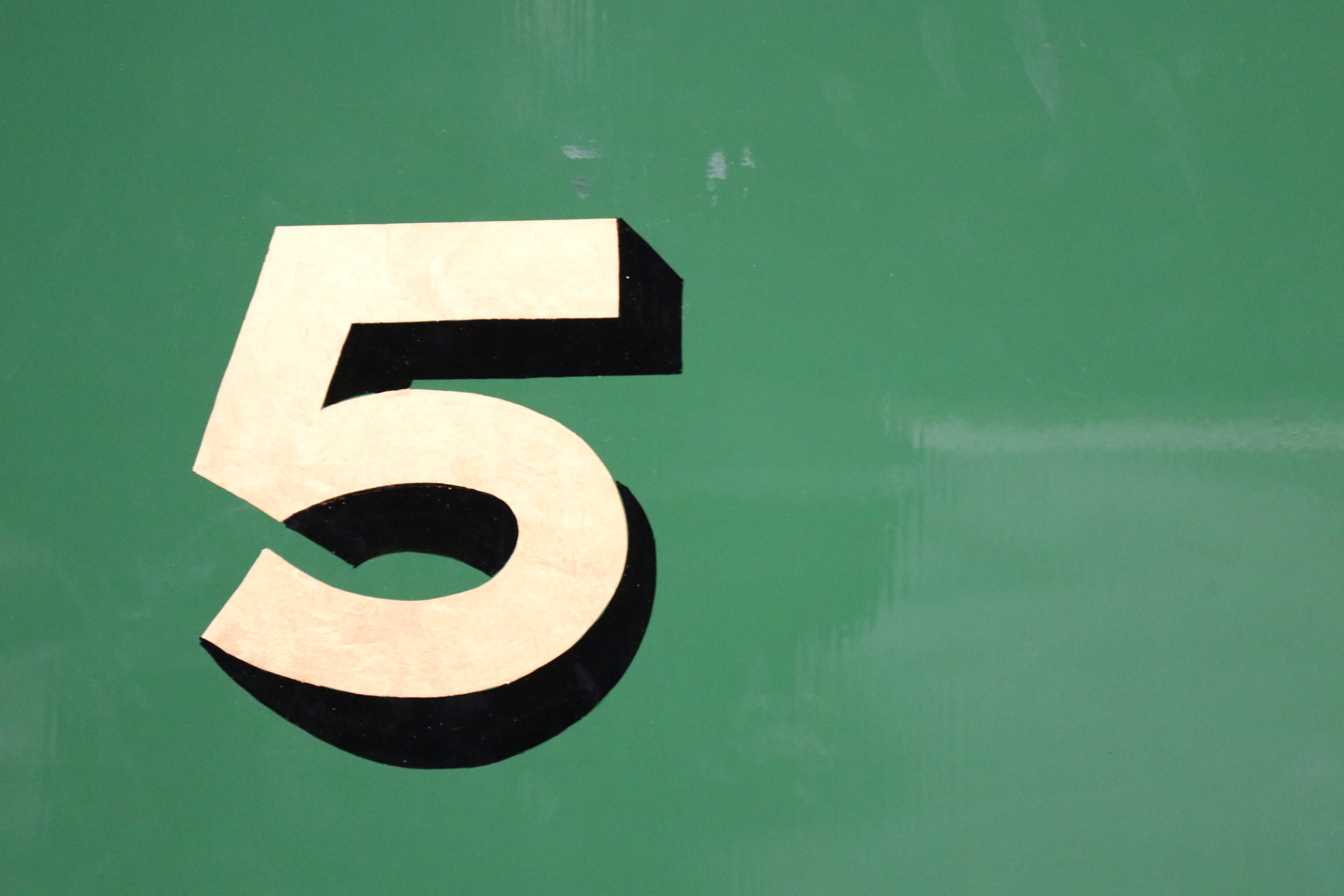 Image Source: Unsplash
Here's a closer look at the five key branding personalities:
---
1. The Competent Personality
Characteristics:
Reliable, trustworthy, and knowledgeable.
Often chosen by businesses with a long-standing brand history or significant industry expertise.
Brands that often adopt this personality: Established banks, insurance companies, or brands that have consistently showcased their competence over time.
Why it works: Potential customers lean towards brands they can trust, especially in critical decision-making moments. A competent brand personality provides assurance of the brand's expertise, making the brand unique in a saturated market.
---
2. The Sincere Personality
Characteristics:
Honest, authentic, and heartwarming.
Brands that value transparency and prioritize genuine connections.
Brands that adopt this personality: Organic food companies, family-centric businesses, and brands that focus on sustainable practices.
Why it works: In a world flooded with options, potential customers crave authenticity. Brands that tap into a sincere personality cater to this need, creating a unique bond with their customers.
---
3. The Exciting Personality
Characteristics:
Energetic, daring, and vibrant.
Brands that use vibrant color schemes and innovative visual assets to stand out.
Brands that embrace this personality: Tech startups targeting a younger demographic data, brands with cutting-edge solutions, and those aiming to bring novelty.
Why it works: Potential customers, especially younger generations, are drawn to brands that are exciting and fresh. This personality can significantly impact a brand's recall value.
---
4. The Sophisticated Personality
Characteristics:
Graceful, upscale, and refined.
Brands that want to emphasize luxury and a superior class.
Brands that exude this personality: Premium car brands, high-end fashion houses, and luxury hospitality brands.
Why it works: For potential customers with specific pain points around luxury and exclusivity, a sophisticated brand personality can cater perfectly, making the brand unique and desirable.
---
5. The Rugged Personality
Characteristics:
Strong, adventurous, and connected with nature.
Brands that have visual assets emphasizing toughness and resilience.
Brands that resonate with this personality: Brands selling outdoor gear, SUVs, or those promoting adventurous experiences.
Why it works: Many potential customers seek durability and a touch of adventure in products. A rugged brand personality directly addresses these pain points.
---
Branding personalities significantly impact how a brand is perceived. By understanding which personality aligns with their brand values and the needs of potential customers, companies can tailor their marketing strategies, products, and services for optimal resonance. Through strategic use of visual assets, color schemes, and demographic data, brands can amplify their unique essence in the eyes of consumers.
Determine Your Brand's Personality Traits
Branding is an embodiment of the entire experience your customers and prospects encounter with your company, product, or service. Central to this branding universe is the distinctive personality traits that your brand radiates.
These traits are not merely decorative words but are the foundations that influence how your brand speaks, behaves, thinks, interacts, and even leaves the last impression.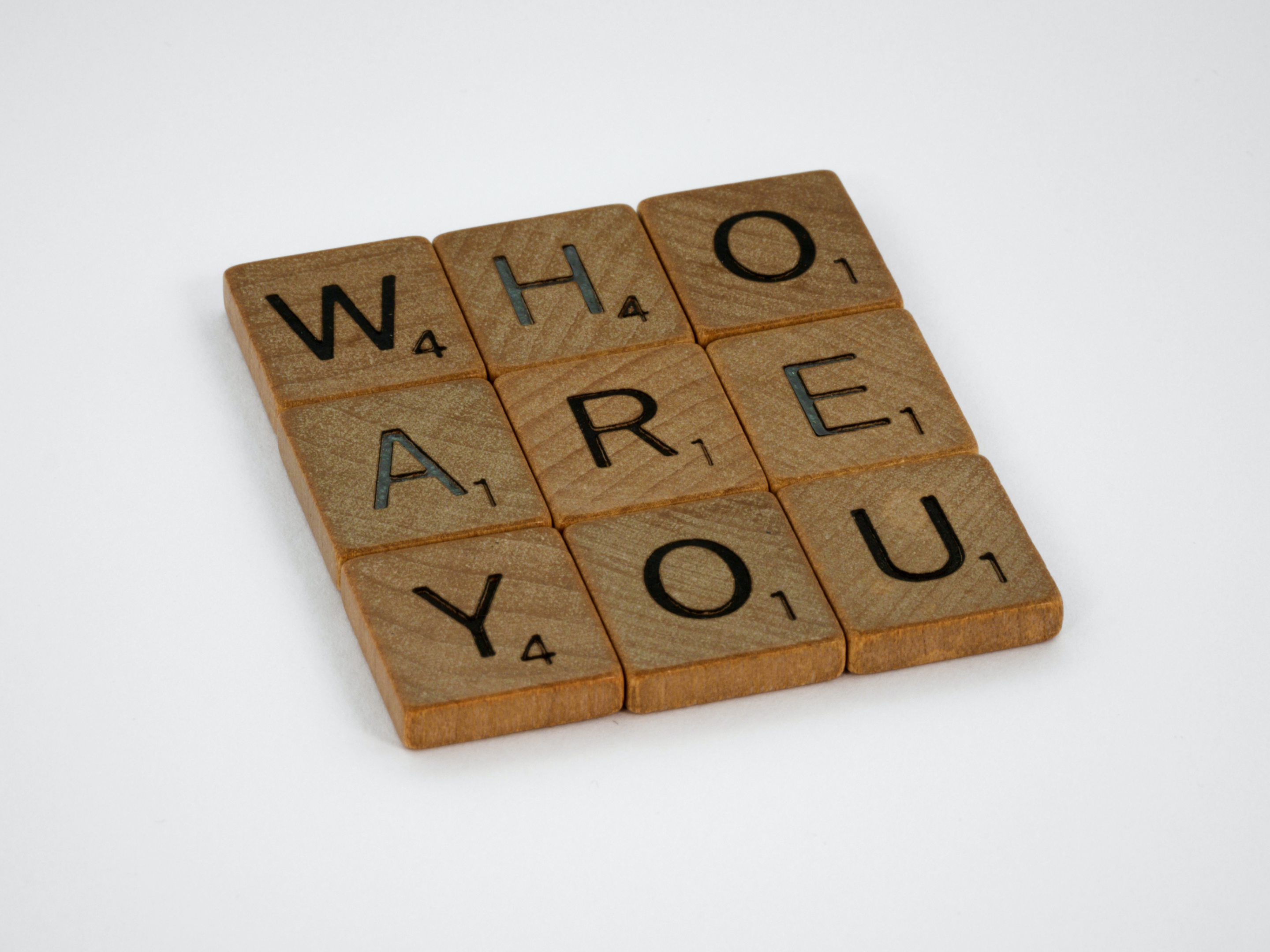 Image Source: Unsplash
Here's a deeper dive into determining these personality traits:
---
1. Reflect on Your Brand's Core Values and Role Model
Start introspectively. What are the fundamental beliefs driving your brand? Imagine your brand as a role model. What characteristics would this role model possess? This exercise can provide a character profile as a starting point.
2. Understand Your Target Audience
Grasp the desires, pain points, and preferences of your potential customers. How can your brand's personality address or align with these needs?
3. Examine Current Brand Touchpoints
Assess your existing marketing materials, website, product offerings, and visual assets. Do they leave the right last impression? Is the character profile you wish to project coherent with these touchpoints?
4. Utilize Descriptive Adjectives
Draft a list of words that could describe a person (e.g., daring, trustworthy, dynamic). Which of these words align with the brand's vision?
5. Scout Your Competitors
By understanding the personality traits emphasized by competitors, you can determine ways to set your brand apart, ensuring it leaves a unique last impression.
6. Future-proof Your Brand Personality
While trends come and go, the character profile of your brand should be timeless, ensuring it stays pertinent as your brand evolves.
7. Engage Your Team in the Discussion
Consider your team as brand custodians. Their insights can be invaluable in sculpting the brand's character profile, making sure it's representative and genuine.
8. Test, Refine, Repeat
Post determination, validate the personality traits you've chosen. Use methods like focus groups or online surveys. Based on feedback, be open to refining to achieve the perfect resonance.
9. Maintain Consistency
Whether it's a visual asset or written content, ensure that the chosen personality traits consistently shine through. Discrepancies can dilute the brand message.
10. Periodic Reviews Are Crucial
As dynamics change and the brand expands, revisiting and potentially tweaking the brand personality ensures continued relevance and connection with the audience.
---
Crafting and consistently projecting a clear brand personality can significantly impact customer perceptions, loyalty, and trust. Whether it's the first interaction or the last impression, a consistent brand persona paves the way for a more recognizable and cherished brand.
Identify the Role Your Brand Plays in Relation to the Customer
Understanding the role your brand plays in relation to the customer is a cornerstone in constructing a solid brand strategy. Recognizing and embodying this role isn't just an exercise in branding—it's about making a lasting impression. The connection with the customer will be solidified when they perceive the brand as consistent and authentic to its persona.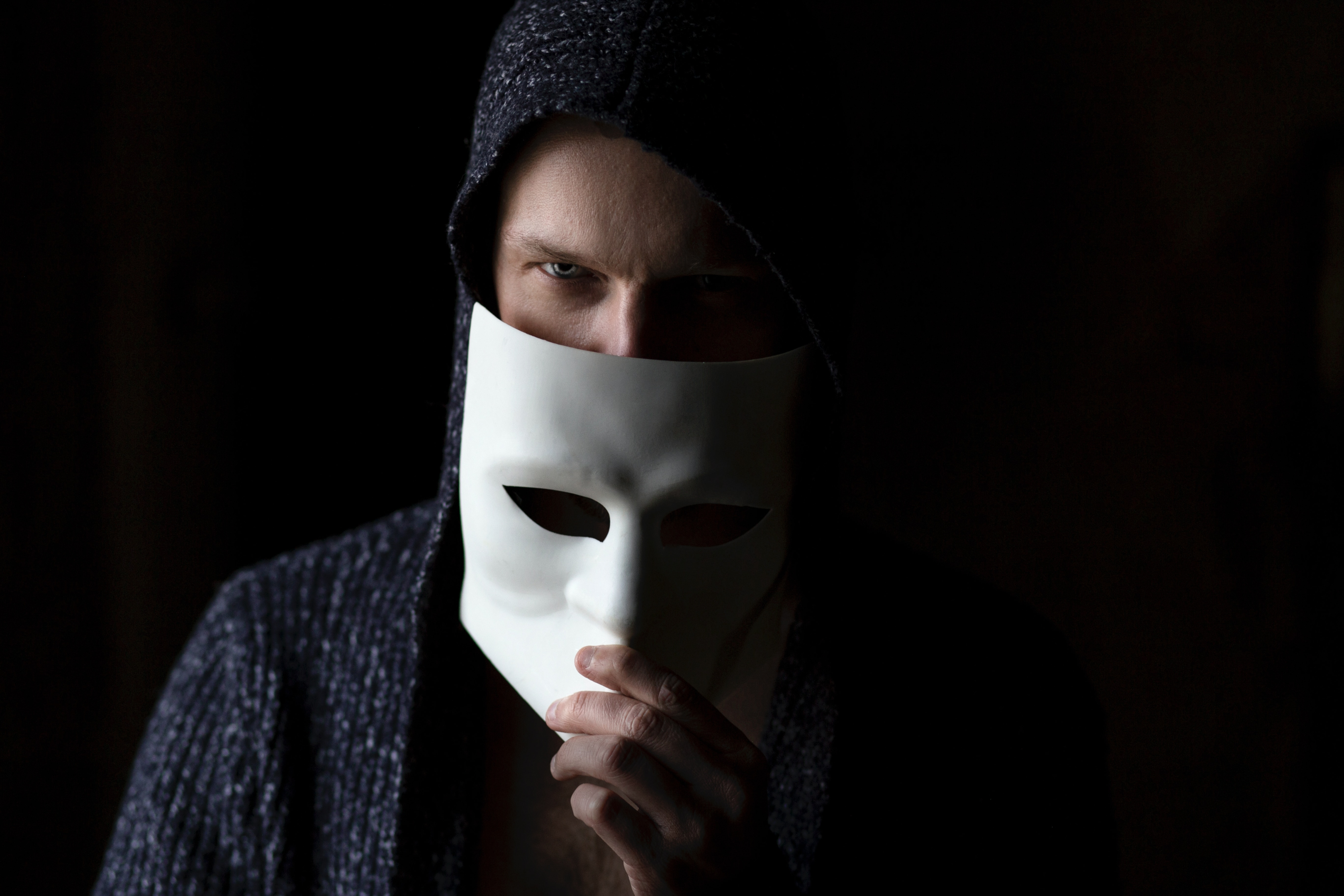 Image Source: Unsplash
Here's a closer look:
---
1. The Problem Solver
Main Role: Address and resolve specific pain points the customer faces.
Lasting Impression: A go-to solution whenever a particular issue arises.
Example: A detergent brand targeting stubborn stains.
2. The Guide
Main Role: Aid customers in navigating through myriad choices or provide solutions.
Brand Strategy: Position the brand as a mentor.
Lasting Impression: A dependable resource that always offers guidance.
Example: A personal finance app teaching users about savings.
3. The Companion
Main Role: Support customers throughout their journey.
Lasting Impression: A part of the customer's life, cementing the right brand persona.
Example: Coffee that becomes an integral part of someone's morning ritual.
4. The Inspirer/Motivator
Main Role: Push customers to realize their potential.
Brand Strategy: Embody motivation and aspiration.
Lasting Impression: A source of encouragement and drive.
Example: Athletic wear brands urging users to stay fit.
5. The Entertainer
Main Role: Deliver enjoyment and fun.
Lasting Impression: A brand that can always uplift moods.
Example: Streaming platforms offering binge-worthy content.
6. The Educator
Main Role: Enlighten customers about specific topics.
Lasting Impression: A reliable source of idea or abstract data.
Example: DIY tools brand offering how-to guides.
7. The Status Symbol
Main Role: Enhance the customer's self-perception.
Lasting Impression: Elevating the user's social standing.
Example: Luxury brands that are symbols of affluence.
8. The Innovator
Main Role: Offer cutting-edge solutions.
Lasting Impression: Being ahead of the curve.
Example: Tech brands launching state-of-the-art devices.
9. The Community Builder
Main Role: Create a sense of belonging.
Lasting Impression: A brand that connects people.
Example: Brands with vibrant online communities.
10. The Safekeeper
Main Role: Assure and protect.
Lasting Impression: A beacon of trust.
Example: Insurance brands.
11. The Ethical Standard-Bearer
Main Role: Advocate for causes or values.
Lasting Impression: A brand that stands for something more significant.
Example: Eco-friendly brands advocating sustainability.
---
A clear brand strategy, encompassing the right brand persona, does more than attract customers—it also retains them. Whether you're in the early stages and need to create one, or you're looking to refine an existing persona for your brand, understanding the brand's role in relation to the customer ensures you leave a lasting impression every time. A well-defined brand persona promotes consistency across all touchpoints, ensuring that every interaction deepens the brand's relationship with its audience.
How To Create a Brand Persona for Your Business
Creating a brand persona is akin to breathing life into a character in a novel it's giving your business not just a face, but a soul that echoes with the spirit of your audience.
Imagine painting on a canvas where the strokes of your brush are influenced by your business's core values, while the colors are derived from the aspirations and desires of your audience. The final masterpiece? A vibrant brand persona, reminiscent of iconic figures in the branding world, that dances to the rhythm of your brand's message.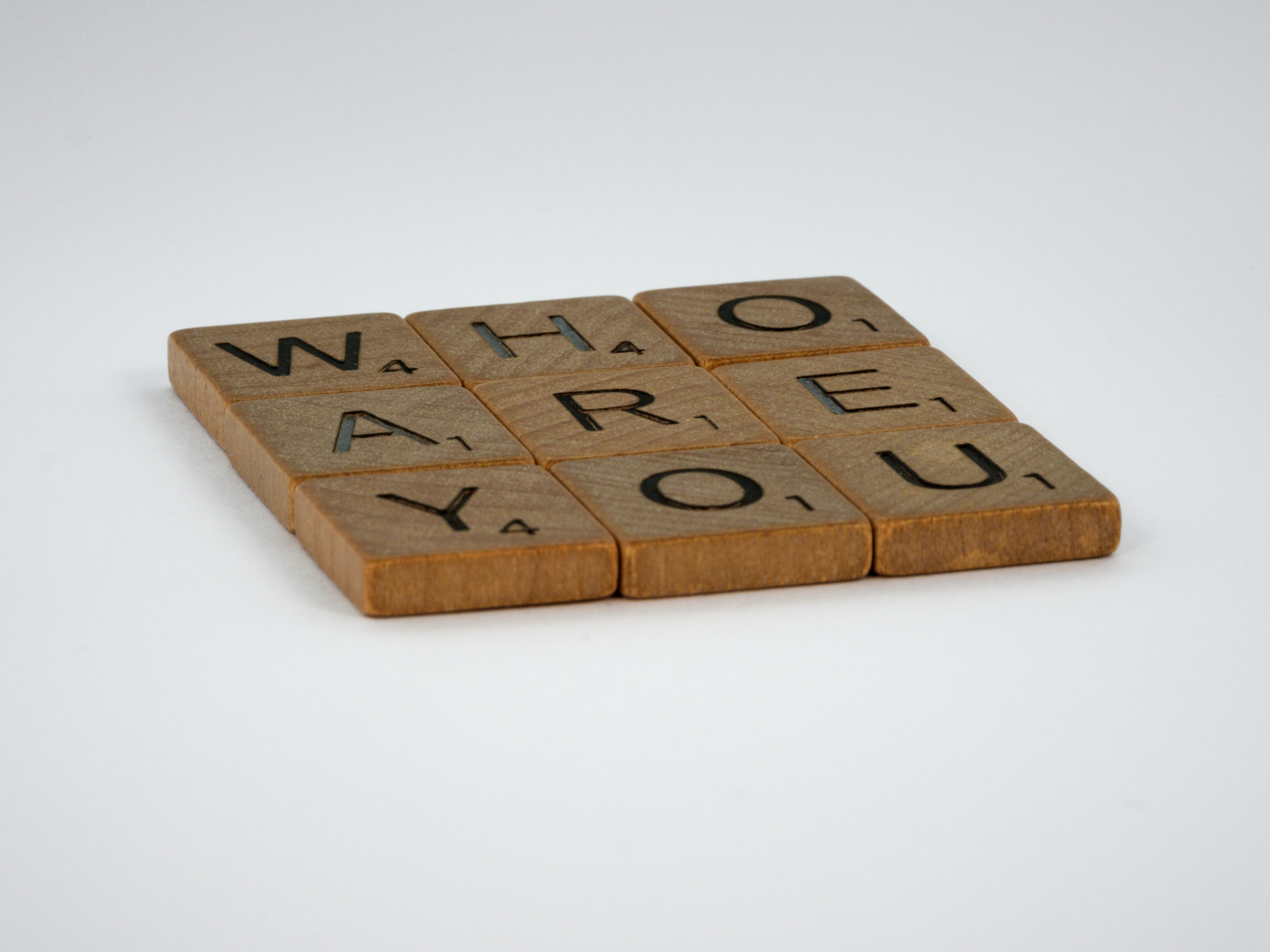 Image Source: Unsplash
Setting out on this artistic endeavor to create a brand persona, envision it as sculpting a figure from clay.
Each curve, contour, and feature should imbue your brand's identity, ethos, and core values. Each time you mould and create a brand persona, it isn't just about aesthetics; it's about capturing the essence of your business and the dreams of your customers.
Let's embark on this artistic journey together. Here's a poetic, step-by-step guide to craft a mesmerizing brand persona for your business:
---
1. Define Your Business Goals and Values
Why It Matters: Aligning your compelling brand persona with the broader objectives and principles of your business is crucial.
Action Steps: Understand the core values of your products or services. This will serve as a foundation for your brand identity.
2. Research Your Target Audience
Why It Matters: Brands personas should reflect the preferences and interests of the audience they're trying to attract.
Action Steps:

Dive deep into understanding the demographics and behaviors of the customers using your products or services.
Use focus groups, surveys, and analytics tools to gather insights.
3. Choose Relevant Personality Traits
Why It Matters: Your brand identity hinges on having relatable and consistent traits.
Action Steps:

List down traits that resonate with your products or services.
Compare with successful brands personas to find common threads.
4. Design Visual Elements to Complement the Persona
Why It Matters: A compelling brand persona needs to be visually represented in all branding materials.
Action Steps:

Pick colors, fonts, and graphics that align with the persona for your brand.
Remember, these elements speak volumes about your brand identity.
5. Establish a Consistent Voice and Tone
Why It Matters: Words have power. How you communicate represents the persona for your brand.
Action Steps:

Set a tone for how your products or services are presented.
Ensure it's uniform across all marketing platforms.
6. Narrate a Brand Story
Why It Matters: Every compelling brand persona has a story that connects emotionally.
Action Steps:

Chronicle your journey, emphasizing the value of your products or services.
Detail the problems they solve and the joys they bring to consumers.
7. Maintain Consistency Across All Touchpoints
Why It Matters: Inconsistency can confuse customers and weaken your brand identity.
Action Steps:

Ensure your brand's personas are evident in all customer interactions.
Review and refresh as your products or services evolve.
8. Welcome Feedback and Make Iterations
Why It Matters: As businesses grow, so should their brand personas.
Action Steps:

Engage with customers to understand how they perceive your brand persona.
Tweak and refine based on direct inputs and market trends.
---
To create a brand persona that effectively represents your business and appeals to your target audience, it's essential to understand the intricate details of how brand personas influence consumer perceptions.
Integrating the foundational aspects of your products or services with the specific attributes of the brand personas you're aiming to develop is the first step.
As you delve deeper into the process to create a brand persona, recognizing the influence of existing brand personas on your target audience can offer valuable insights. Iteration, based on feedback and market dynamics, is key. With every iteration, refining your brand personas will make them resonate more deeply with potential customers.
Consistency in representing these brand personas across all platforms and touchpoints ensures that your brand identity not only stands out but also creates a lasting impact.
If you're at the beginning stages and looking to create a brand persona for the first time, these insights will be invaluable. Alternatively, if you're revisiting and aiming to enhance an established persona, keeping a close eye on the best practices of successful brand personas can be beneficial.
Embark on this voyage with passion and flair, and let your brand persona be the beacon that lights up the marketplace, drawing customers closer with its allure and charm.
Frequently asked questions: 3 popular FAQs about brand personas
What is a brand persona and why is it important?Answer: A brand persona is a set of human-like characteristics that are attributed to a brand, making it relatable and distinct in the eyes of consumers. It represents the brand's character, values, and personality. Creating a brand persona is crucial because it helps in forming a consistent image of the brand across various platforms, making it easier for customers to identify and connect with the brand. By humanizing the brand, businesses can foster deeper emotional connections, trust, and loyalty with their audience.
How does a brand persona differ from a buyer persona?Answer: While both are essential tools in marketing and branding, they serve different purposes. A brand persona embodies the personality, values, and attributes of the brand itself, acting as the brand's voice and character. In contrast, a buyer persona is a semi-fictional representation of the ideal customer based on market research and real data. It highlights the customers' demographics, behavior patterns, motivations, and challenges. While brand personas help shape the way brands present themselves, buyer personas guide businesses in tailoring their products, services, and marketing strategies to their target audience.
How do you create an effective brand persona?Answer: Crafting an effective brand persona involves a mix of introspection into the brand's values and extensive market research. Start by identifying the core values and beliefs of your brand. Next, consider the demographics, psychographics, and preferences of your target audience. Understand their needs, desires, and pain points. Combine this information to develop a persona that resonates with both the brand's identity and the audience's aspirations. It's also crucial to ensure consistency across all touchpoints – from advertising campaigns to social media posts – so that the brand persona is consistently represented. Regular feedback and iteration based on customer interactions can further refine and enhance the brand persona.
The Crucial Role of Design in Brand Persona
Design transcends mere aesthetics—it's the language a brand speaks, even in silence. Like an artist painting emotions on a canvas or a composer crafting a symphony of feelings, design tells a brand's tale, embodies its values, and resonates its ethos. In the grand theatre of brand persona, design is the protagonist, weaving the visual tapestry that invites and enchants its audience, etching unforgettable imprints in their minds.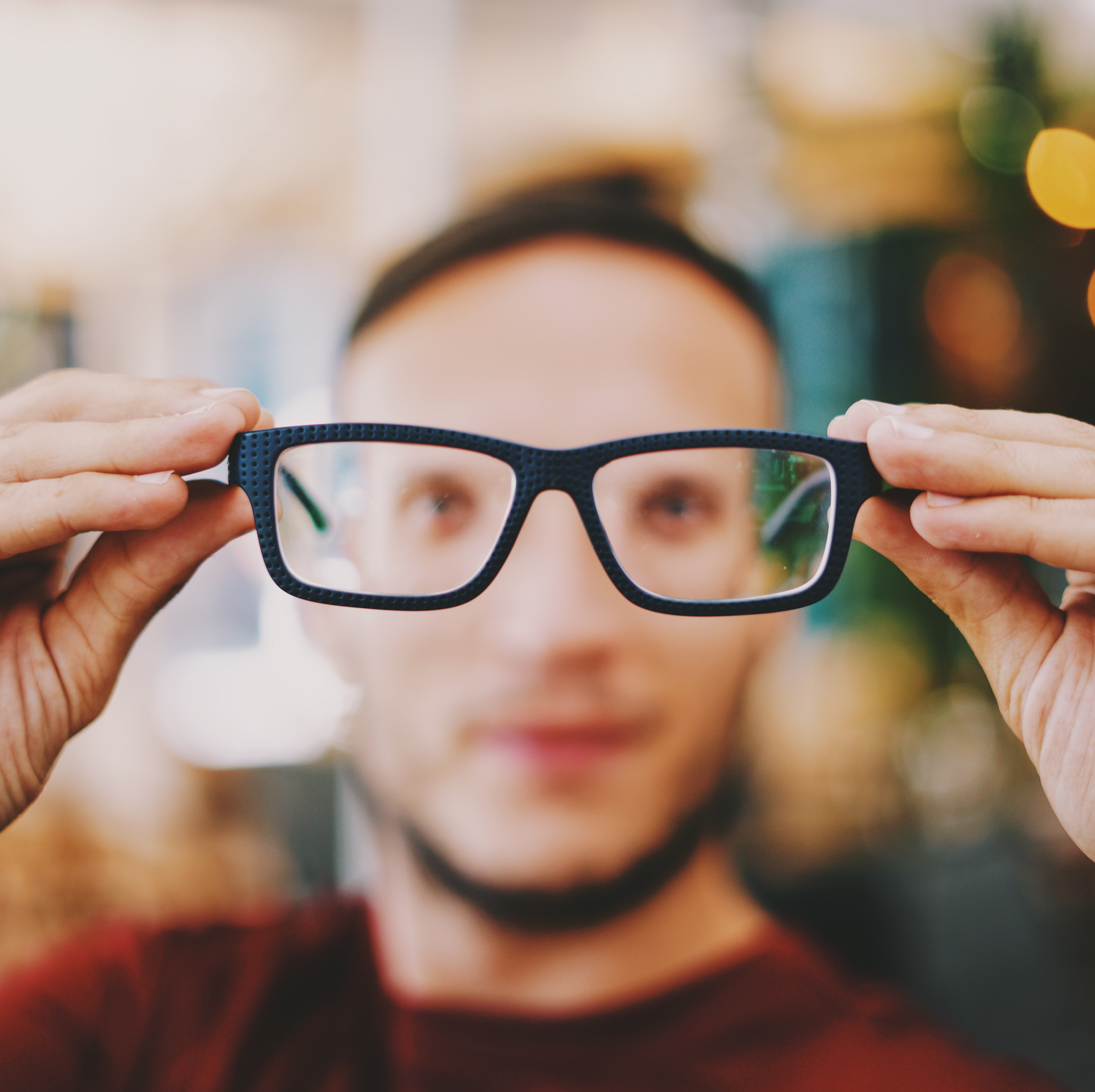 Image Source: Unsplash
1. First Impressions Matter: How Design Sets the Tone
The first interaction a potential customer has with a brand often sets the tone for their entire relationship. Whether it's through a website, product packaging, or an advertisement, the design elements – colors, fonts, imagery – immediately communicate a brand's persona. A minimalist design might convey a modern and sophisticated brand, while bright, playful colors might indicate a brand that's youthful and vibrant.
---
2. Consistency is Key: Unifying the Brand Image
A brand persona needs to be consistent across all platforms and touchpoints. This consistency in design elements ensures that the brand is instantly recognizable and reinforces its persona. From social media graphics to product packaging, maintaining a consistent design ethos ensures that the brand's voice remains clear and undiluted.
---
3. Evoking Emotion: Design as a Feeling
Design has the power to evoke feelings and emotions. The right combination of colors, shapes, and typography can make a brand feel luxurious, friendly, innovative, or rustic. By carefully choosing design elements that align with the brand's desired persona, businesses can evoke specific emotions in their audience, leading to deeper connections and loyalty.
---
4. Storytelling Through Design
Every brand has a story to tell, and design is one of the most potent tools for this narrative. Through visuals, brands can convey their history, mission, and the values they stand for. Infographics, videos, and even the layout of a website can guide visitors through a brand's journey and ethos, solidifying its persona in the minds of its audience.
---
5. Adapting and Evolving: The Dynamic Nature of Design in Brand Persona
While the core attributes of a brand persona might remain steady, the design elements representing them can and should evolve with time, reflecting changes in society, technology, and market preferences. This adaptive design ensures that the brand remains contemporary and relevant, further strengthening its persona.
---
The Symbiotic Relationship of Design and Brand Persona
Design and brand persona are intrinsically intertwined. One reflects and enhances the other, creating a cohesive and memorable identity. It's not just about looking good; it's about resonating, connecting, and leaving a lasting impression. Through intentional design choices, a brand's persona can truly come to life.
Find a symbol that captures the values of your company and customers
Discovering a symbol that embodies the values of your company and resonates with your customers is akin to finding the North Star in the vast sky of branding. This luminary beacon serves as more than just an image it's a visual narrative, a silent orator of your brand's ethos, drawing eyes and souls towards it.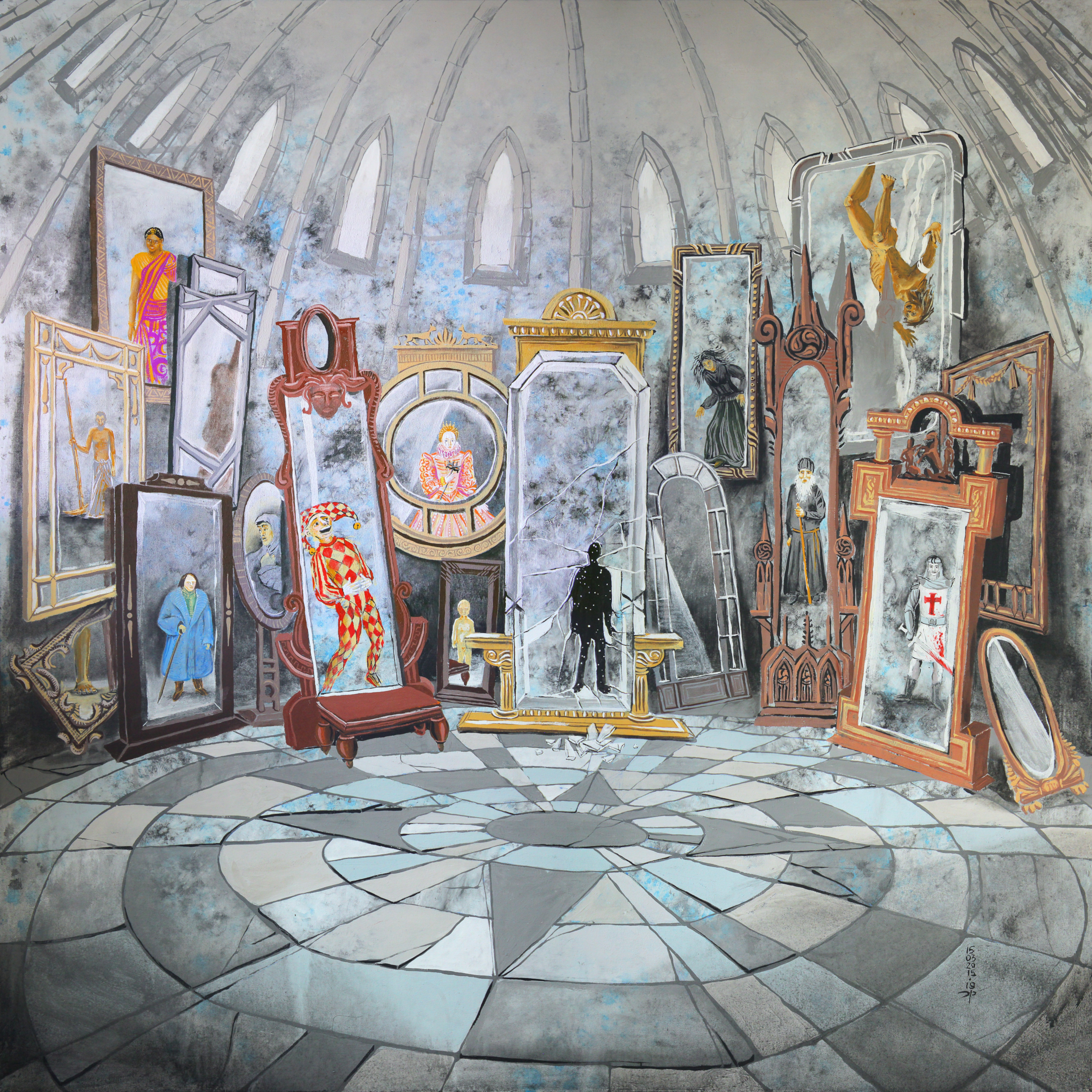 Image Source: Unsplash
Here's a tailored journey to find that guiding star for your brand:
Decipher Core Values: Start by delving deep into the heart of your company, drawing out its pulsating values. Parallelly, dive into the minds of your target customers, unearthing their aspirations and beliefs.
Dream in Symbols: Let your imagination soar. If your company's essence is about limitless possibilities, could the vast, boundless sky be your symbol? Or if it's about anchoring trust, maybe an unwavering, steadfast anchor?
Wade Through Cultural Tapestries: Traverse the rich tapestry of global cultures ensuring that your chosen symbol resonates universally, unfurling its intended message without misinterpretations.
Embark on an Originality Quest: In this vast realm of symbols, ensure yours stands tall with its uniqueness, untouched by another entity's shadow in your domain.
Whisper to the Wind: Share your symbol with a few, collecting their whispers and echoes. Do their hearts resonate with the same rhythm you intended?
Sculpt and Polish: With every piece of feedback, chisel away, refining your symbol till it glistens with perfection.
Weave it into Your Brand Tapestry: Intertwine your shining star with the other constellations of your brand universe – the hues, scripts, and melodies.
As this luminescent symbol takes its place in the firmament of your brand's universe, it becomes more than just a symbol it becomes a story, a legend, an ethos. And legends, as we know, are timeless.
Final Touch is to Test and Refine Your Brand Persona
Crafting a brand persona is akin to sculpting a masterpiece from a rough slab of marble. You have the vision, the design, and the tools, but the refinement? That comes from careful observation and meticulous chiseling.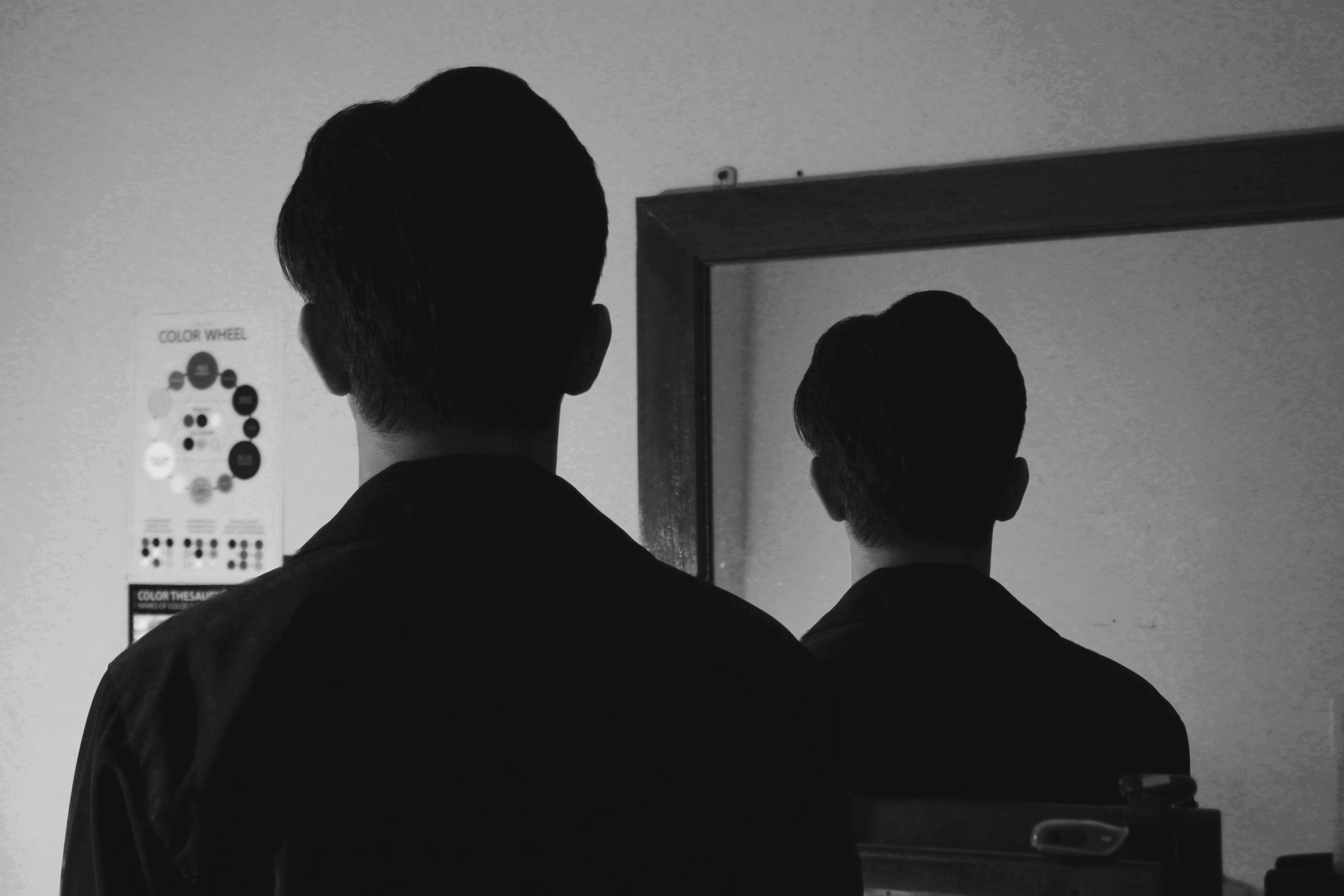 Image Source: Unsplash
Staging an Audience Preview: Before the grand unveiling, present your brand persona to a select group. This could be a mix of loyal customers, stakeholders, and brand new audiences. Their initial reactions can be a goldmine of insights.
Gathering Feedback: Use various channels – focus groups, online surveys, or one-on-one interviews. Aim to understand if your brand persona resonates, feels authentic, and evokes the desired emotions.
Venturing into the Digital Playground: Release your brand persona in a controlled manner on social media or through email campaigns. Monitor the engagement and sentiment of the reactions.
Integrating Analytical Tools: Harness the power of analytics to understand how your audience is interacting with your brand persona. Which aspects do they love? What seems to disengage them?
Continued Evolution: Like any living entity, a brand persona isn't set in stone. It should evolve, mirroring both the growth of your company and the changing dynamics of your target audience.
Feedback Loops: Regularly gather feedback, not just at the initial stages. The market, customer preferences, and societal values are in constant flux. Ensure your brand persona remains relevant by keeping your ears to the ground.
Iterate with Intent: Every refinement should be deliberate, preserving the core essence while enhancing relatability and resonance.
As you chisel away the excess, breathe life into details, and polish the surfaces, what emerges is not just a brand persona, but the heart and soul of your brand. This continuous dance of creation, feedback, and refinement ensures that your brand remains eternally captivating, relevant, and authentic to its core.
Related Posts
In the bustling bazaar of modern commerce, amidst the cacophony of competing messages, corporate brands, fueled by a powerful brand strategy, strive to tower above the rest, much like architectural marvels...
Source: Pixabay.com Attention is a valuable resource in this digital age. However, with the enormous competition in today's internet environment, getting online visibility and successfully...