Public relations (PR) campaigns and digital PR campaigns are critical components of a holistic digital marketing strategy. Both aim to bolster brand awareness and elevate the reputation and visibility of a brand or organization. However, their methods, platforms, and sometimes objectives differ.
Table of Contents
Here's a breakdown, making sure to emphasize the distinctions:
Channels and Platforms:

Traditional PR: Involves strategies implemented across traditional media channels such as print (newspapers, magazines), television, radio, and sometimes in-person events or press conferences.
Digital PR: Focuses on using digital platforms, including social media networks, blogs, podcasts, online news websites, influencer collaborations, and search engines.

Audience Reach:

Traditional PR: Targets a broader audience, especially those who still rely on traditional media. The demographic can be more diverse in age and interests.
Digital PR: Specifically targets internet users, ensuring a solid online presence. It's adept at reaching younger demographics that predominantly consume online media.

Measurement and Analytics:

Traditional PR: Assessment is often through media impressions, placements, and occasionally qualitative feedback.
Digital PR: Offers a deeper dive into analytics, including insights into clicks, shares, website traffic, and engagement rates, allowing for a more fine-tuned digital PR strategy.

Speed and Flexibility:

Traditional PR: The lead time might be more extended, and making adjustments to an ongoing campaign can be challenging.
Digital PR: These campaigns can be deployed quickly and can be adjusted in real-time based on performance metrics, making sure that digital PR strategies remain agile.

Engagement:

Traditional PR: Direct audience engagement is limited, with feedback typically coming through delayed channels.
Digital PR: Encourages real-time engagement. Audiences can immediately interact with content, enhancing the efficacy of the digital PR strategy.

Duration:

Traditional PR: Often has a fixed duration, based on media schedules or event dates.
Digital PR: Can be more fluid, continuously optimized based on audience feedback and analytics.

Budget Allocation:

Traditional PR: Costs might involve media placements, printing, events, and distribution.
Digital PR: Expenditures are often on online advertising, content creation, influencer partnerships, and digital tools, all crucial components of a sound digital marketing strategy.

Objective Focus:

Traditional PR: Primarily designed for brand awareness and reputation management.
Digital PR: While it also aims for brand awareness, there's a more pronounced push for driving online traffic, generating leads, and improving online visibility.
Given the expansive digital landscape, and the significance of maintaining an online presence, modern digital PR strategies often blend with traditional PR efforts. This integrated approach ensures a brand's consistent and pervasive visibility across all platforms.
Why Is Digital PR Important?
A robust digital PR strategy is imperative for brands aiming to remain competitive.
Here's why PR holds such significance:
Enhanced Online Visibility: A well-executed PR strategy amplifies a brand's online presence. By creating a compelling piece of content and ensuring its distribution on the right platforms, brands can achieve prominent placements on search engine results. Using digital tools like Google Analytics further aids in understanding this visibility.
Data-Driven Decision Making: The digital realm allows PR efforts to be data-driven. Tools, including Google Analytics, help brands measure the effectiveness of their PR campaign in real-time, offering insights that can be leveraged to refine the ongoing PR campaign.
Building Trust and Credibility: Securing online media coverage through a tailored PR strategy on reputable media outlets boosts credibility. Producing quality content and getting it featured enhances the brand's stature as an industry leader.
Supporting Broader Marketing Strategy: Digital PR complements and supports the overarching marketing strategy. For example, the backlinks obtained from online media coverage can benefit SEO efforts, making each piece of content more valuable.
Real-Time Engagement and Feedback: PR allows for immediate engagement with the audience. This real-time feedback is invaluable in a data-driven approach to refine the digital PR strategy.
Cost-Efficiency and Precision: With a well-defined digital PR strategy, brands can reach specific audience segments more effectively than traditional means. Many digital PR agencies offer solutions that can be both budget-friendly and high-impact.
Crisis Management: PR campaigns enable swift response to online crises. Monitoring tools can track brand mentions, allowing businesses to address potential issues proactively.
Global Outreach and Brand Awareness: One of the significant advantages of digital PR over traditional PR is the potential for global reach. A single PR campaign can enhance brand awareness internationally, making it a crucial tool in a globalized market.
Data-Driven Quality Content Creation: In today's online ecosystem, quality content is king. A data-driven digital PR strategy emphasizes creating content that resonates with the target audience, ensuring better engagement and results.
Collaboration with Digital PR Agencies: Working with digital PR agencies offers brands access to expert insights, relationships with media outlets, and advanced tools, all essential for a successful digital PR campaign.
The importance of PR in today's world is undeniable. It is a synergy of brand awareness, media coverage, and data-driven decisions, making it a cornerstone of a comprehensive marketing strategy. The emphasis on creating quality content and leveraging insights from tools like Google Analytics ensures that every digital PR strategy is optimized for success.
What are the Main Goals for Digital PR?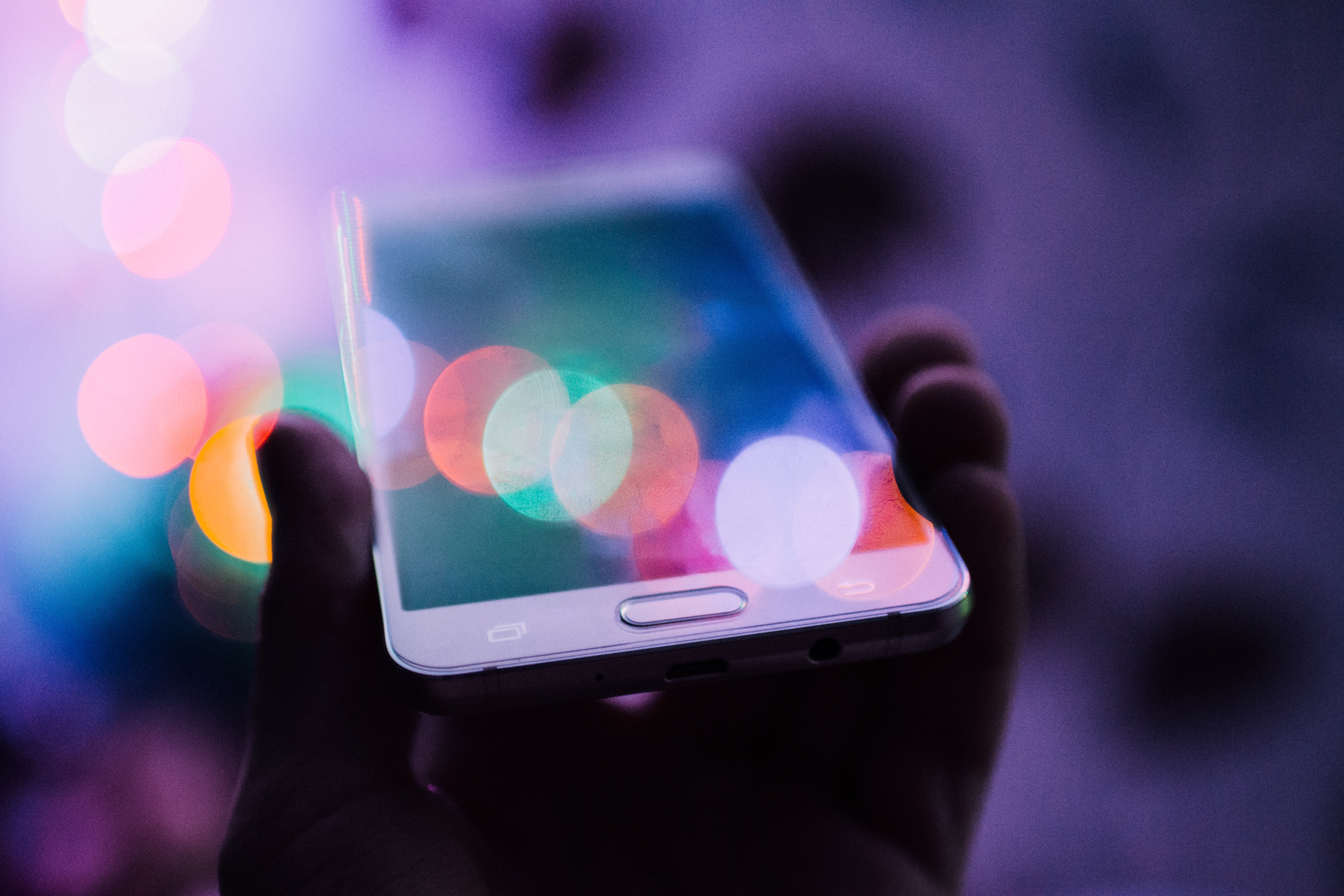 Image Source: Unsplash
Increase Online Presence and Engagement: A significant aim of digital PR is to amplify a brand's visibility on digital platforms, from organic search results to social media, making sure the brand is where potential customers are.
Integrate with Content Marketing: PR and content marketing go hand-in-hand. By creating and disseminating high-quality, relevant content, brands can attract and engage their target audiences more effectively.
Boost Brand Reputation with High-Quality Content: In the realm of digital marketing, maintaining a positive online reputation is pivotal. Using content marketing strategies, digital PR ensures that the brand's messaging is consistent, trustworthy, and of high quality.
Drive Traffic to Enhance Digital Marketing Strategy: By securing online mentions on reputable sites and platforms, PR seeks to complement a brand's overall digital marketing strategy by driving more organic traffic.
Enhance SEO Rankings: Through the acquisition of high authority links and favorable online mentions, PR plays a crucial role in improving a brand's SEO rankings.
Facilitate Real-Time Engagement: Using online methods and digital PR tools, brands can interact in real-time with their audiences, addressing concerns, and fostering trust.
Crisis Management in the Digital Age: Leveraging digital PR tools, brands can monitor and swiftly address any potential issues, negative feedback, or misconceptions that might arise.
Position the Brand as an Expert: Through informative content marketing pieces, even on niche topics like human health, digital PR can cement a brand's status as an industry leader or expert.
Support the Broader Digital Marketing Objectives: Digital PR seamlessly integrates with other facets of a comprehensive digital marketing strategy, reinforcing messages and targeting potential customers more effectively.
Forge Strong Media Relationships: Using digital PR tools, brands can establish and nurture relationships with bloggers, journalists, and influencers, ensuring a continuous stream of positive and relevant content.
Increase Engagement on Digital Platforms: By monitoring online mentions and leveraging public relations tactics, PR strategies can enhance the number of meaningful interactions on digital platforms, driving more potential customers to engage with the brand.
Showcase Tangible Returns: With the analytic capabilities of digital PR tools, it's possible to demonstrate clear ROI, proving the effectiveness of the public relations efforts in the digital sphere.
Digital PR when intertwined with content marketing and a broader digital marketing strategy, serves as a component in building brand reputation, driving traffic, and establishing authority in the digital realm. The power of digital PR tools and online strategies ensures that brands remain connected, relevant, and engaging to their audiences.
What's the Difference Between Marketing and Digital PR?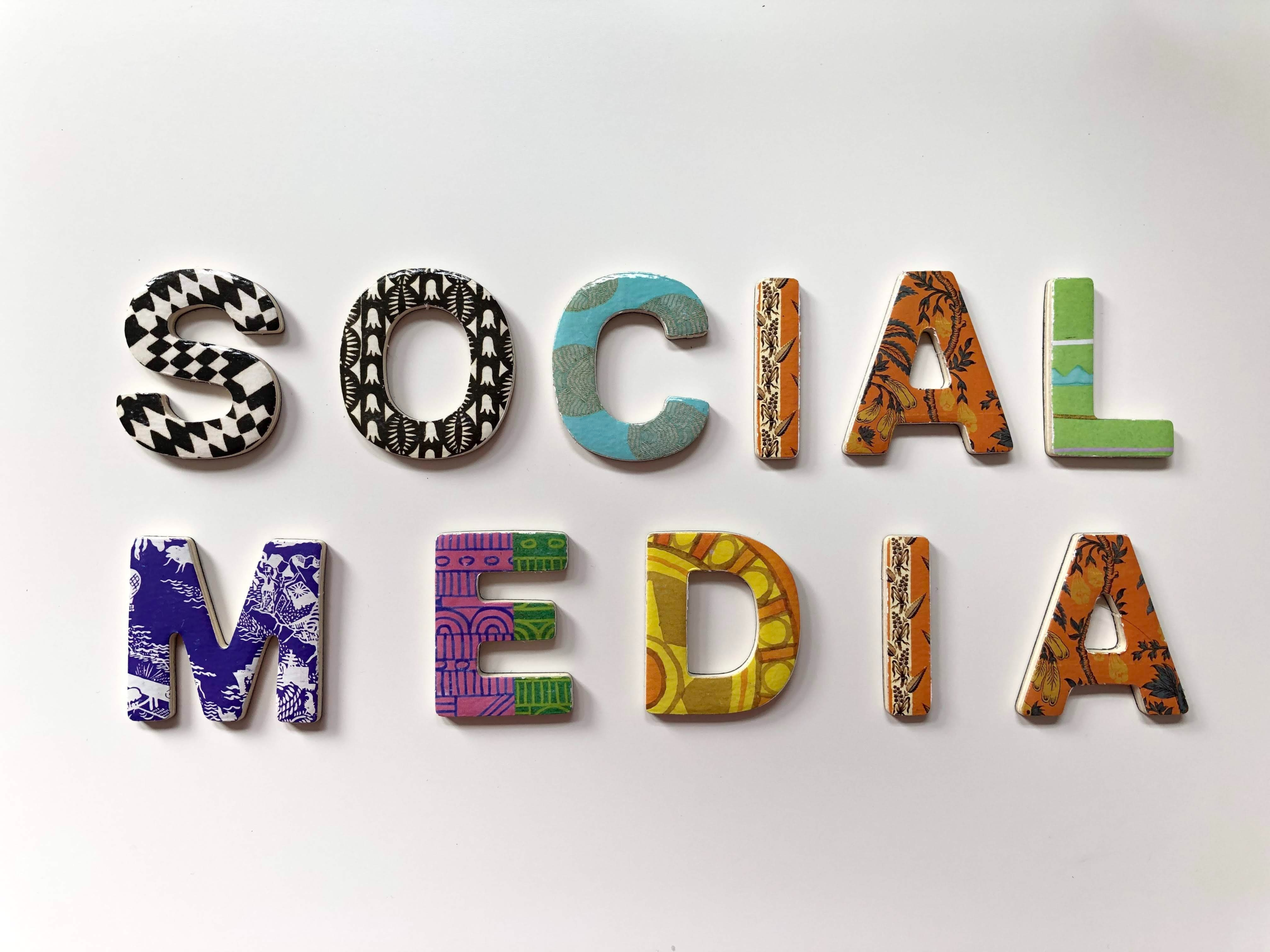 Image Source: Unsplash
Primary Objective:

Marketing: At its core, marketing is all about addressing the needs of the target audience, promoting products or services to drive sales. It employs a series of strategies to influence the target audience's purchasing decisions.
Digital PR: Emphasizes elevating a brand's online presence and reputation among its target audience. While its efforts can lead to sales, its primary goal is to ensure positive brand mentions and establish trust.

Tactics and Methods:

Marketing: Uses tactics like creating content tailored to the target audience, social advertising, and more to capture their attention and influence their buying behavior.
Digital PR: Is all about building and maintaining relationships with the target audience using digital platforms. This involves collaborating with online journalists, securing high authority links, managing brand mentions, and using creative campaigns to enhance the brand's image.

Channels:

Marketing: Primarily leverages channels like websites, social platforms, and email to directly engage with the target audience.
Digital PR: While it also employs social media and websites, it places a stronger focus on online publications, blogs, and other platforms where the brand's positive mentions can be amplified to the target audience.

Nature of Content:

Marketing: Focuses on creating content that's both informative and persuasive, aiming to convince the target audience of a product or service's value.
Digital PR: The content is more geared towards being newsworthy, educational, or story-driven for the target audience. Instead of directly selling, it aims to inform or engage, often tying in with larger creative campaigns or societal topics like human health.

Measurement of Success:

Marketing: Success is often gauged by metrics like website traffic, conversion rates, and the engagement level of the target audience on social media.
Digital PR: Measures success based on brand mentions among the target audience, the quality of high authority links secured, and overall sentiment on media and other online platforms.

Engagement Approach:

Marketing: Directly communicates with the target audience using digital tools, social media channels, and content to persuade them to take a specific action.
Digital PR: Engages the target audience by fostering positive brand mentions on social media, enhancing online presence, and ensuring the brand is part of relevant online conversations.

Getting Started:

Marketing: To get started with marketing, brands often begin by identifying the needs of their target audience, creating content to address those needs, and promoting it on appropriate channels.
Digital PR: To get started, brands should focus on understanding where their target audience spends time online, monitor brand mentions, and collaborate on creative campaigns that resonate with them. Using digital tools, they can also track high authority links and measure the impact of their efforts.
While both marketing and PR aim to connect with and influence a brand's target audience, their methodologies, and primary objectives can be distinct. When a brand is looking to get started, understanding these differences is crucial to craft strategies that effectively cater to the target audience's preferences and behaviors on platforms like social media. Combining the strengths of both ensures a comprehensive online presence and a resonating brand image.
How Digital PR Can Benefit Your Brand's Reputation
Digital PR is a significant challenge when it comes to shaping and enhancing a brand's reputation online.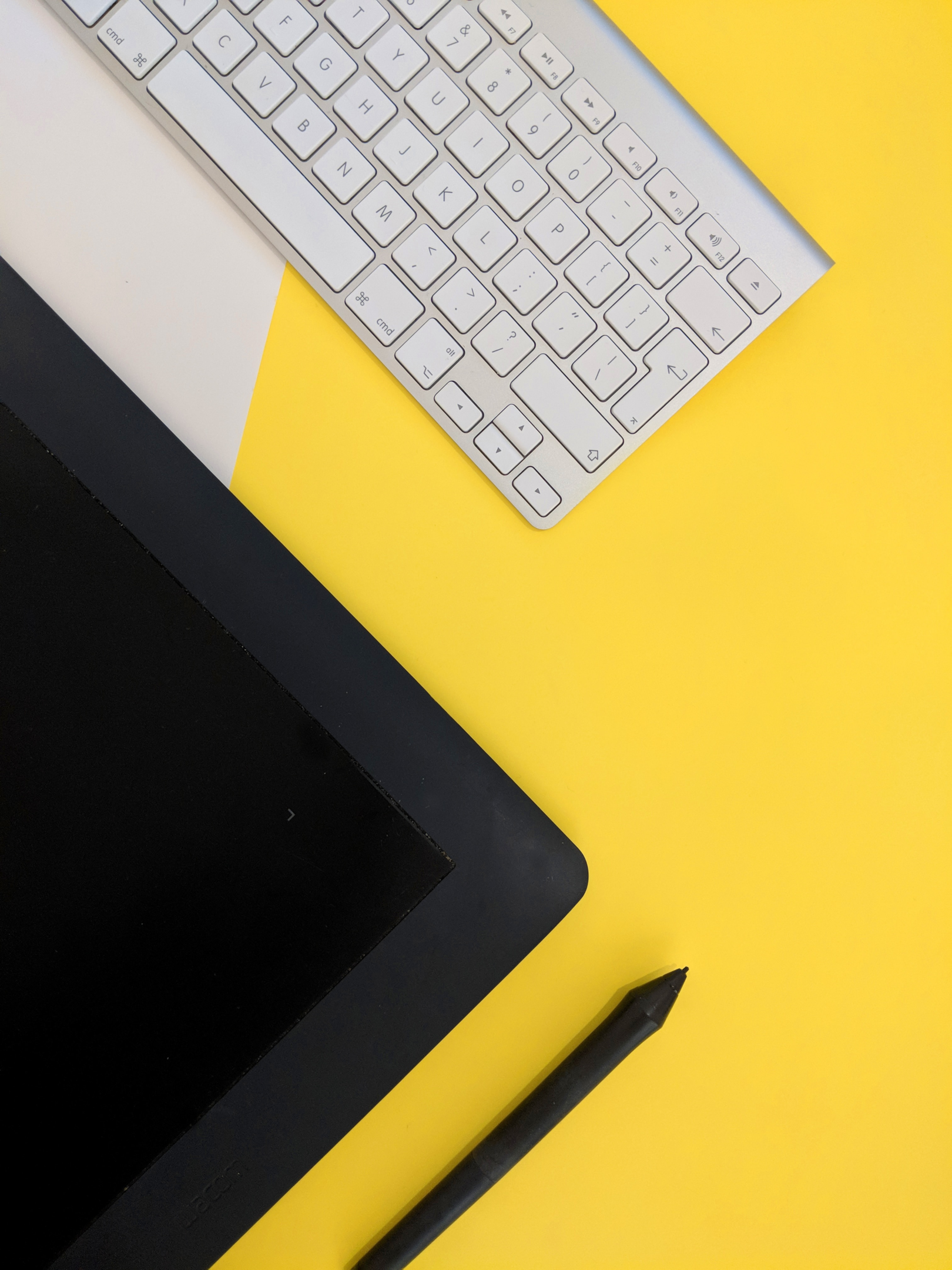 Image Source: Unsplash
Here's how digital PR can benefit your brand's reputation:
Enhanced Online Visibility: Digital PR efforts, especially when targeted towards top-tier publications, elevate your brand's profile. By securing placements on these reputable websites and blogs, your brand not only gains increased brand awareness but also enjoys a boost in website traffic.
SEO & Backlink Enhancement: A significant benefit of digital PR is the acquisition of high-quality backlinks from authoritative sources. This not only improves SEO rankings but a consistent backlink analysis ensures that these links remain of top quality. Landing page optimizations coupled with these backlinks can further enhance user experience and conversions.
Competitor Analysis Informed Strategies: Digital PR, when infused with thorough competitor analysis, can identify gaps in the market or highlight areas where your brand can shine. By understanding what competitors are doing, you can tailor your PR strategies to differentiate your brand and further bolster its reputation.
Robust Relationship Building: Collaborating with influencers, journalists, and securing features in top-tier publications are pivotal in digital PR. These relationships amplify your brand's voice, increase website traffic, and lend credibility to your brand.
Refined Online Identity: Consistent messaging and representation across platforms, rooted in competitor analysis insights, can solidify your brand's online identity in the vast digital marketing landscape.
Crisis Management: Digital PR offers tools and strategies for swift and transparent communication during times of negative press or controversies, safeguarding your brand's online reputation.
Engaging Content Promotion: Digital PR ensures your high-quality content reaches the right audience. Through placements in top-tier publications and collaboration with influencers, your brand can establish itself as a thought leader, thus improving SEO rankings.
Leverage Referral Traffic: Mentions and features on authoritative websites not only increase website traffic but also provide a significant boost to SEO rankings. This quality referral traffic often consists of users who've already been primed to engage with your brand.
Feedback & Improvement: Digital PR provides insights into public perception and website traffic metrics. This feedback, combined with competitor analysis, can guide brands on areas to focus on or improve.
Influencer Collaborations: Tapping into the follower base of influencers can lead to spikes in website traffic and bolstered brand credibility.
Diverse Marketing Opportunities: The world of digital marketing offers numerous avenues for brand promotion. Digital PR harnesses these, from webinars and podcast interviews to social media engagements, expanding the brand's reach.
Data-Driven Results: One of the biggest advantages of digital PR over traditional PR is its measurability. With tools like Google Analytics, brands can monitor website traffic, conversion rates, and other metrics, providing clarity on the effectiveness of their PR efforts and areas of optimization.
Incorporating digital PR into your digital marketing strategy, especially when informed by competitor analysis and focused on improving SEO rankings, can be transformative for a brand's online reputation. It enhances visibility, establishes authority, and ensures the brand remains relevant and trusted in the ever-evolving digital landscape.
Create a Successful Digital PR Strategy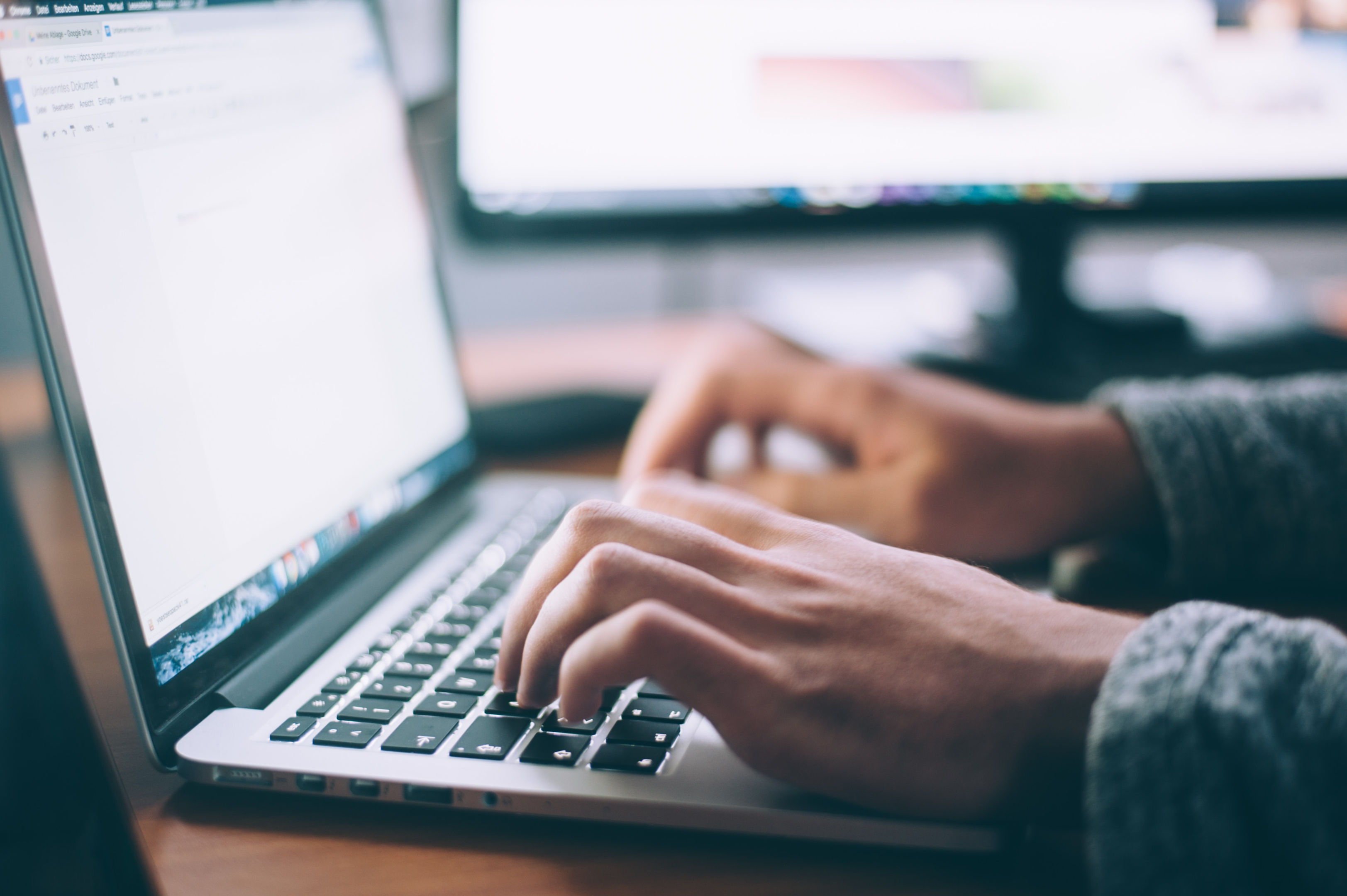 Image Source: Unsplash
Define Clear Objectives:

Outline what you aim to achieve with your digital PR campaign. Whether it's enhancing brand recognition or driving more traffic, clarity will guide your tactics.

Know Your Target Audience:

Dedicate time every day to understand your target audience's preferences, habits, and pain points. The success of your digital PR is hinged on this understanding.

Content Marketing Strategy:

Design and create multiple pieces of content that resonate with your target audience. High-quality blog posts, videos, and infographics can be part of this mix.

Leverage Social Media:

Social media platforms are invaluable in a digital PR campaign. Share pieces of content, interact with your target audience, and leverage social media ads to expand your reach.

Incorporate Press Releases:

Draft press releases that highlight significant milestones, partnerships, or product launches. Distribute these press releases across platforms your target audience frequents, ensuring the content is of high quality.

Engage Influencers and Digital PR Tactics:

Collaborate with influencers who align with your brand and target audience. Consider digital PR tactics like hosting webinars, AMA (Ask Me Anything) sessions on social media, or co-creating pieces of content.

Optimize for Search Engines:

SEO is a crucial digital PR tactic. Ensure that your content, especially press releases, is optimized for keywords relevant to your target audience.

Digital PR Examples for Inspiration:

Look at successful digital PR examples from industry leaders. Analyze their strategies, the type of content they use, and their engagement methods on social media for inspiration.

Regular Monitoring:

Monitor digital PR mentions and interactions every day. Engage in real-time to capitalize on opportunities and manage potential crises.

Analysis and Iteration:
Utilize tools to gauge the impact of your digital PR campaign. Look at digital PR examples that worked well and iterate on those strategies.
Establish Relationships with Media Outlets:
Cultivate relationships with media outlets to ensure that your high-quality press releases and content get the desired exposure.
Continual Learning and Application:
The realm of digital PR is evolving rapidly. Regularly refresh your knowledge and adapt new digital PR tactics that can make your strategy more effective.
By integrating these steps into your routine, every day you'll be better equipped to run a successful digital PR campaign. The blend of content marketing, social media engagement, and understanding your target audience will play pivotal roles in the success of your digital PR efforts.
Successful Frameworks for Digital PR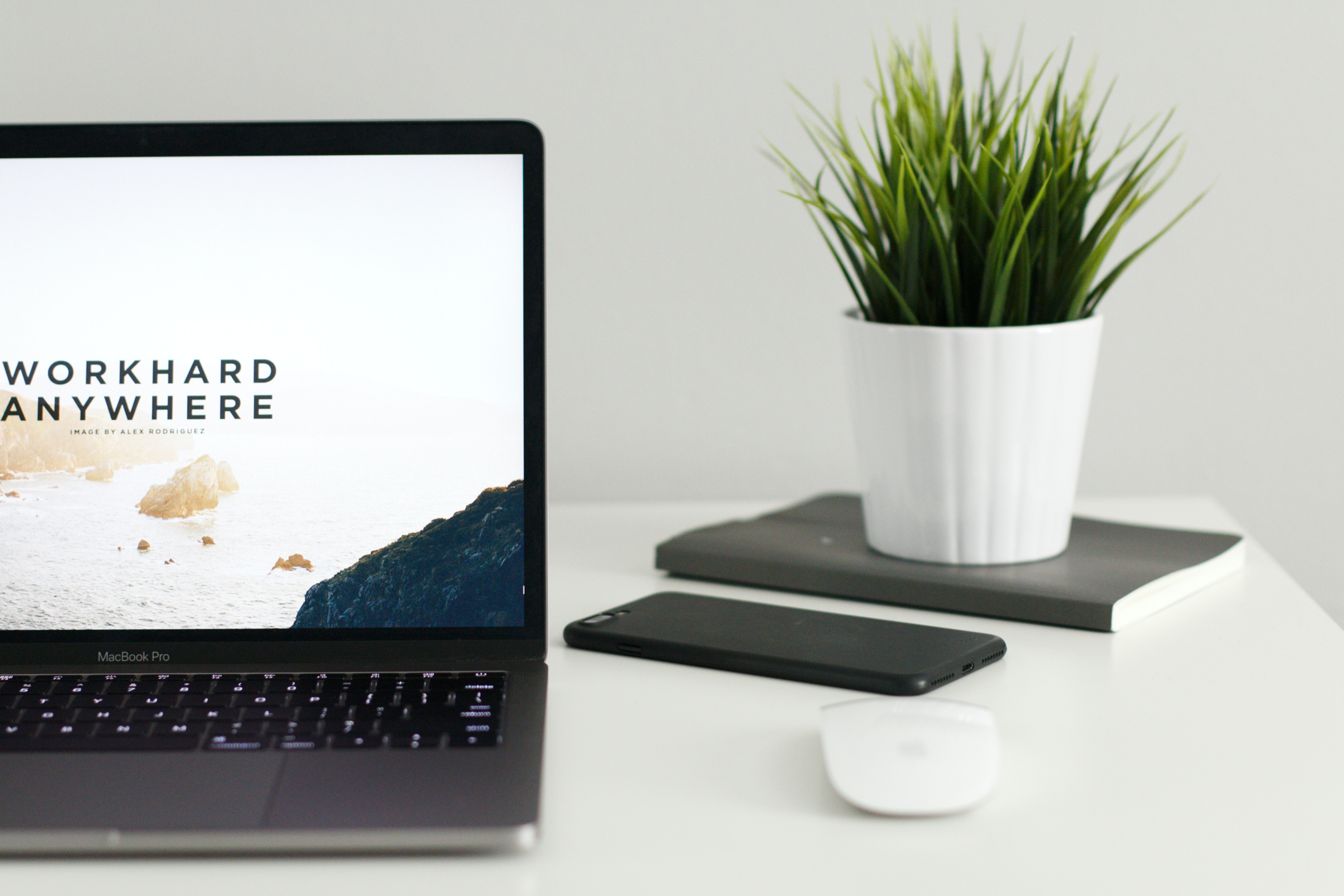 Image Source: Unsplash
PESO Model Enhanced:

Paid Media: A promotional tactic where advertising or sponsored content is used to increase brand awareness.
Earned Media: Securing media coverage based on the strength of your content, a fantastic example of leveraging organic PR.
Shared Media: Harnessing social media platforms for promotion content, crucial for content marketers looking to amplify their reach.
Owned Media: Strengthening your online identity via your personal digital assets, such as websites or blogs.

Organic Search and Domain Rating:

Organic Search Strategy: Focus on producing high-quality content to boost organic rankings and improve domain rating.
Referral Traffic Boost: Collaborate with sites having high domain rating to receive quality referral traffic and uplift organic search results.
Relationship Building: Forge strong ties with high domain rating websites to improve backlink profiles and, subsequently, search rankings.

RACE to Digital Mastery:

Reach: Enhance your online identity by improving your organic search presence.
Act: Engage the audience with promotional content, utilizing content marketers for better results.
Convert: Transform this engagement into tangible outcomes, utilizing referral traffic insights.
Engage: Retain and nurture the existing audience to bolster the domain rating continuously.

Holistic Approach with the Four Cs:

Content: Content marketers should focus on producing and then promoting content that resonates.
Connectivity: Prioritize relationship building with industry leaders and influencers to increase brand awareness.
Continuity: Maintain a consistent message across all platforms, ensuring organic search remains robust.
Community: Engage and grow your online community, focusing on boosting your domain rating through interaction.

SEE, THINK, DO, CARE with a Twist:

SEE: Explore marketing possibilities by casting a wide net to raise brand awareness.
THINK: Engage those considering your brand using the promotion content.
DO: Harness referral traffic by targeting users ready to take action.
CARE: Use relationship building techniques to retain and engage current customers.

AIDAR's Digital PR Edition:

Awareness: Deploy promotional tactics and content marketers to introduce potential customers to the brand.
Interest: Engage them with curated content, ensuring it aligns with organic search metrics.
Desire: Foster desire, while looking at organic rankings to measure success.
Action: Facilitate actions using domain rating as a measure of influence.
Retention: Keep the user engaged, focusing on both the online identity and search rankings.

SWOT for the Digital Age:

Strengths: Capitalize on the brand's strengths, including its domain rating and organic search presence.
Weaknesses: Identify gaps, such as lapses in relationship building or promotion content.
Opportunities: Delve deeper into marketing possibilities to maximize the brand's online identity.
Threats: Address potential challenges like fluctuating domain ratings or dips in organic rankings.
By weaving in these targeted keywords, the revised framework illustrates how PR strategies can be finetuned to address specific aspects of digital marketing and online brand building.
Digital PR Vs. Traditional PR
Digital PR and Traditional PR are both pivotal in the realm of public relations, but they differ in several aspects, especially in terms of channels, tactics, and measurable outcomes.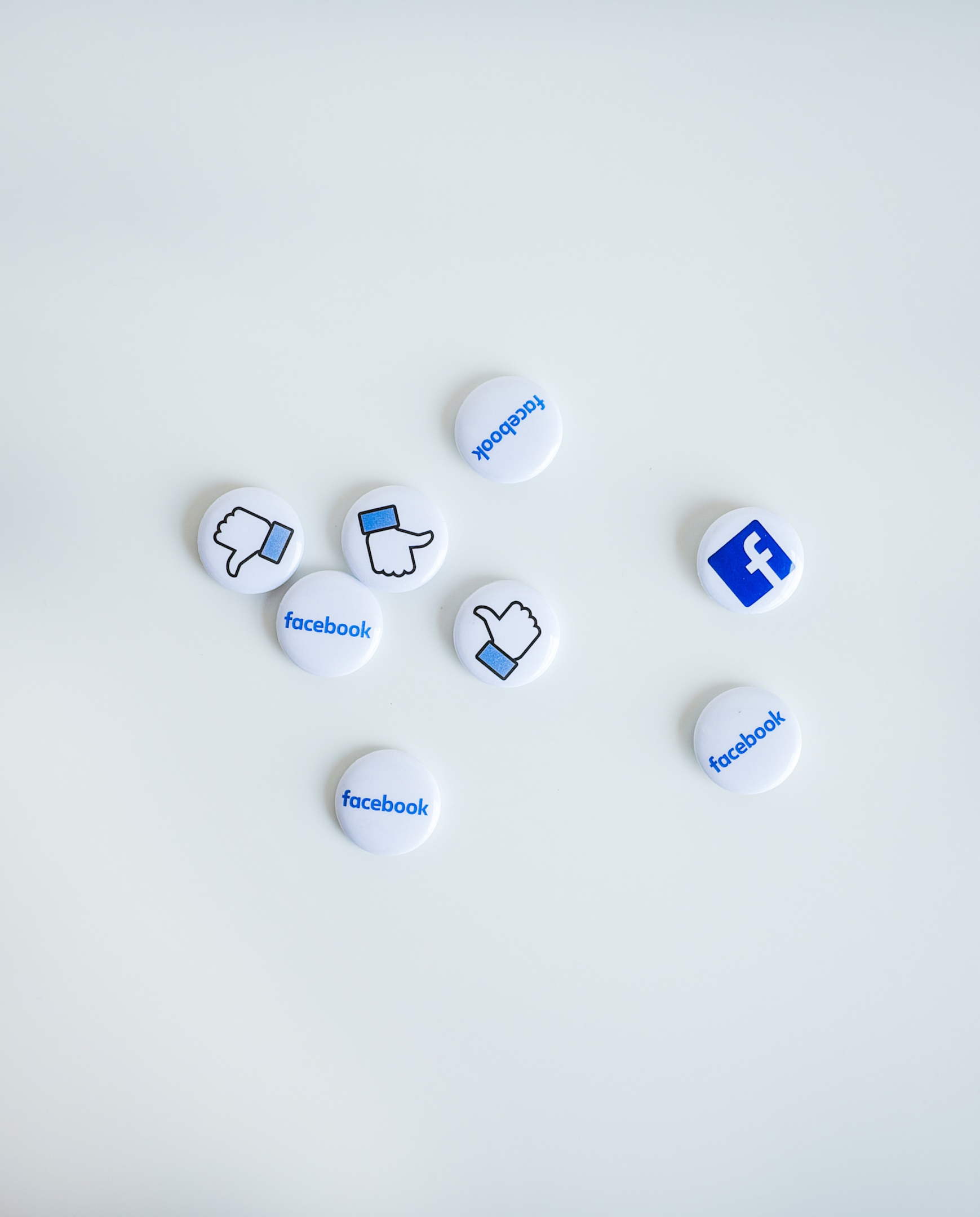 Image Source: Unsplash
Here's a detailed comparison between the two:
Channels Used:

Traditional PR: Utilizes traditional media outlets such as newspapers, magazines, television, and radio for dissemination of information.
Digital PR: Leverages online platforms including blogs, websites, social media, podcasts, and other digital platforms.

Audience Reach:

Traditional PR: Reaches a broader, mass-market audience through national newspapers, TV broadcasts, etc.
Digital PR: Can target specific online audience segments, thanks to the diverse and niche platforms available.

Content Format:

Traditional PR: Relies primarily on press releases, interviews, and feature articles.
Digital PR: While it also uses press releases, it incorporates other formats like blog posts, videos, infographics, and social media content.

Engagement and Interactivity:

Traditional PR: Offers one-way communication, where the audience passively receives information.
Digital PR: Encourages two-way communication, fostering engagement through likes, shares, comments, and direct interactions on platforms like social media.

Duration and Longevity:

Traditional PR: Has a shorter lifespan since newspapers and TV broadcasts are time-bound and typically ephemeral.
Digital PR: Offers longer-lasting impact as content remains accessible online, often indefinitely.

Measurability:

Traditional PR: Measurement can be challenging and might rely on metrics like estimated readership, viewership, and circulation numbers.
Digital PR: Provides precise and immediate metrics through tools like Google Analytics, which can measure website traffic, engagement rates, backlink quality, and more.

Speed and Flexibility:

Traditional PR: Often slower due to lead times of publications or broadcast schedules. Making changes to content once it's out can be challenging.
Digital PR: Allows for swift dissemination of information and flexibility to make real-time updates or corrections.

SEO and Online Visibility:

Traditional PR: Has no direct impact on online search rankings.
Digital PR: Can significantly enhance SEO through high-quality backlinks, increased website traffic, and enhanced online visibility.

Cost:

Traditional PR: Can be more expensive due to costs associated with placing content in newspapers, magazines, or TV spots.
Digital PR: Often more cost-effective, especially when leveraging owned media or organic social media strategies.

Crisis Management:
Traditional PR: Responding to crises may take longer, given the lead times for print and broadcast media.
Digital PR: Offers the ability to respond quickly and directly to issues or crises in real-time, using online platforms.
While both Digital and Traditional PR have their unique advantages, the modern PR landscape often involves a blend of the two to ensure comprehensive coverage and maximum impact. As the digital world continues to expand, the lines between them may blur, but understanding their differences remains crucial for effective brand communication.
5 Benefits of Digital PR
Digital PR has reshaped the way brands manage their online reputation and interact with their audience.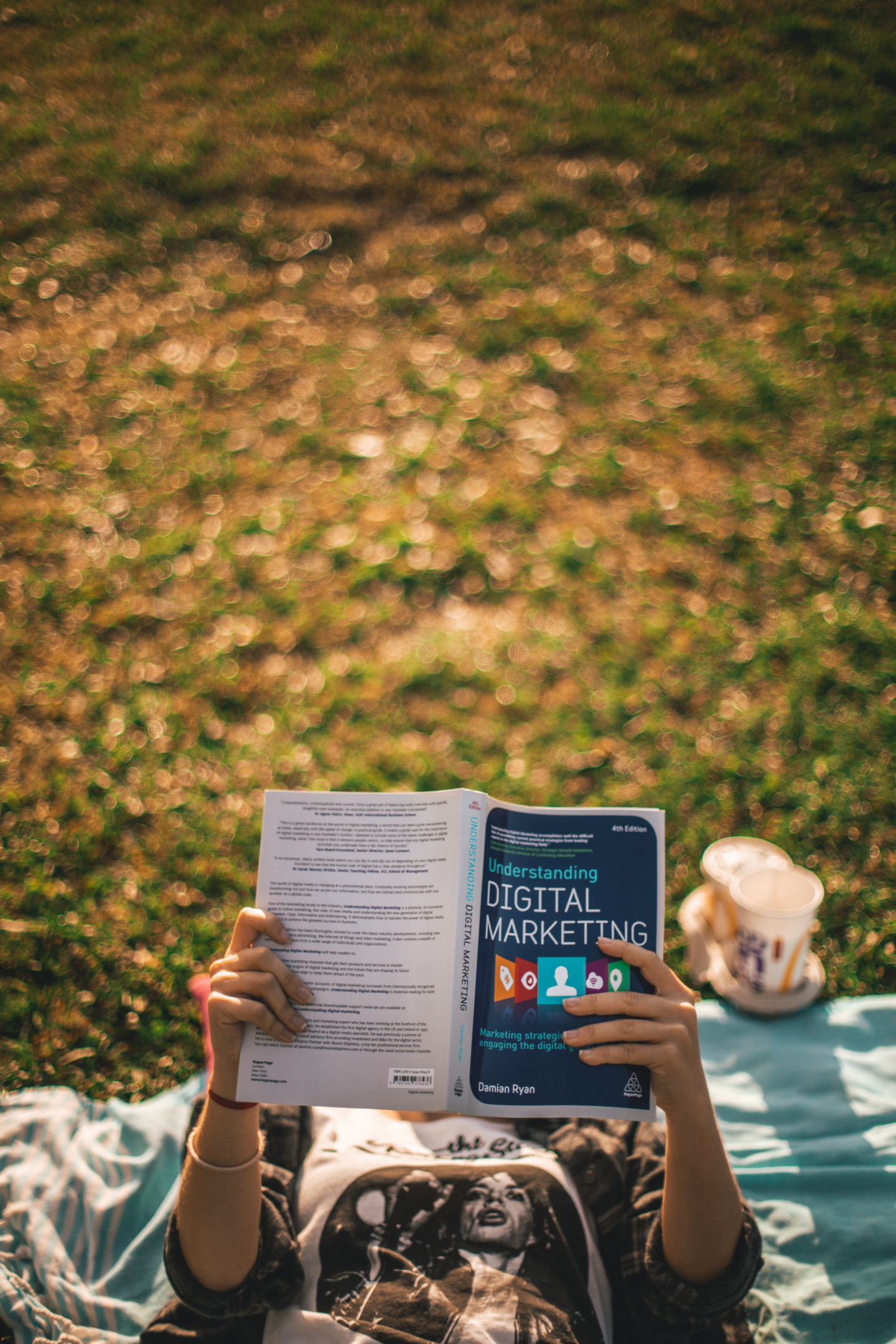 Image Source: Unsplash
Here are five key benefits of Digital PR:
Enhanced Online Visibility:

Search Engine Optimization (SEO): Digital PR efforts, especially those involving high-quality backlink acquisition from reputable websites, can significantly boost a brand's SEO. This translates to better organic search rankings, making it easier for potential customers to find a brand or business online.

Building and Managing Online Reputation:

Brand Mentions and Sentiment: Digital PR helps in fostering positive brand mentions across various online platforms. By monitoring and managing these mentions, brands can ensure that their reputation remains positive. In instances of negative publicity or a crisis, Digital PR tools and strategies can be deployed for damage control and image restoration.

Targeted Audience Engagement:

Tailored Messaging: Digital PR allows brands to target specific audience segments through customized campaigns. Leveraging platforms like social media, brands can craft messages that resonate with their audience, resulting in more meaningful and impactful interactions.

Measurable Outcomes:

Data-Driven Insights: Unlike some traditional PR methods, the results of Digital PR campaigns are easily measurable. Tools like Google Analytics provide real-time data on website traffic, engagement metrics, and conversion rates. These insights help brands adjust their strategies for optimal results.

Cost-Effective and Scalable:

Broad Reach, Lesser Costs: Digital PR campaigns, especially those using owned media (like a brand's own social media profiles or blog) or earned media (like online press coverage), can be more cost-effective than traditional advertising routes. They offer a wide reach and can be scaled up or down based on the brand's requirements and budget.
Incorporating Digital PR into a brand's communication strategy offers a competitive edge, ensuring that the brand remains relevant, visible, and positively perceived in the digital age.
Related Posts
Nowadays inbound marketing has become a cornerstone of successful online strategies. Therefore it is important to understand how to create inbound marketing personas, but first you must know the essential...
Grasping the nuances of your target audience is crucial for devising a stellar marketing strategy. Psychographics, diving deep into the personalities, values, opinions, attitudes, interests, and lifestyles...