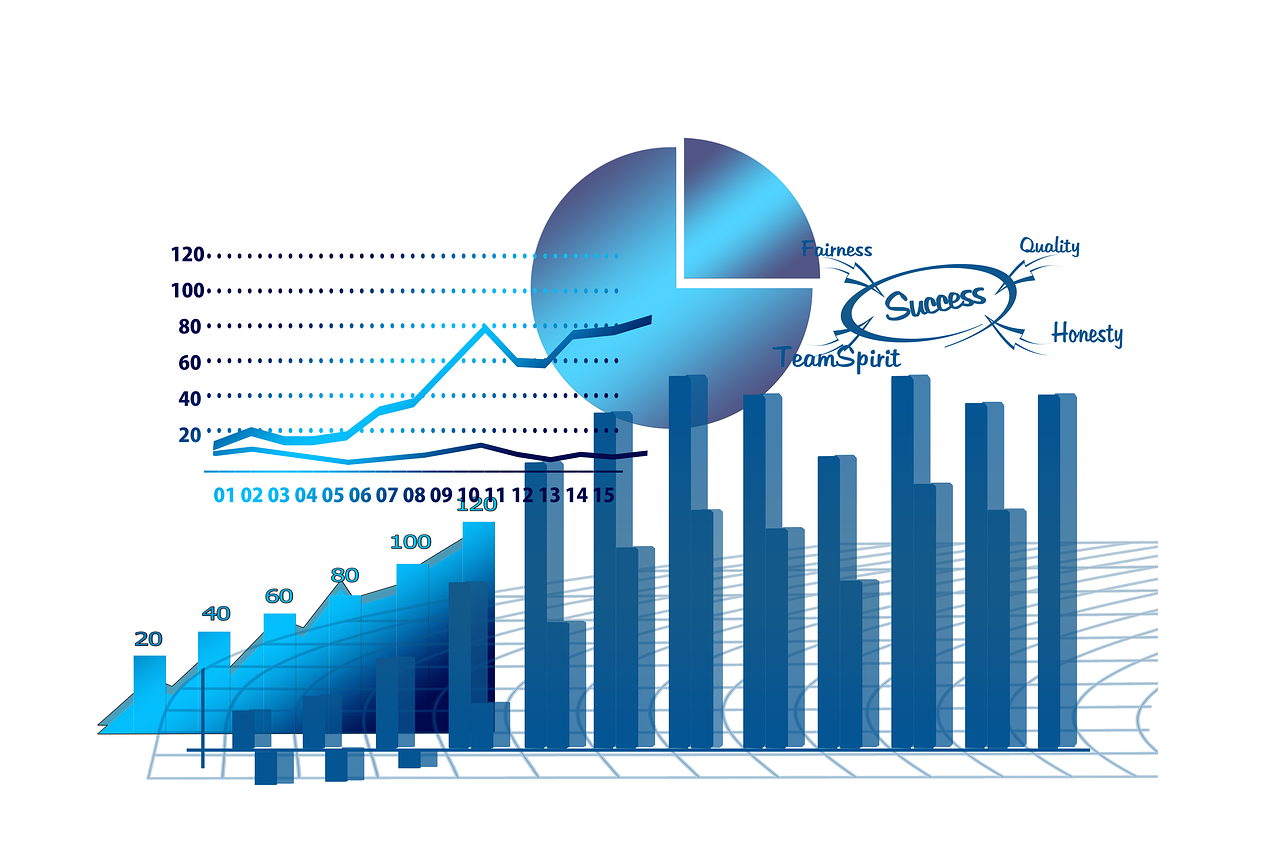 Image source: Pixabay.com
The main objective and aim of each startup can differ based on the industry market conditions and the vision of its founders. However, one common aspiration that most startups share is to achieve growth. By striving for growth, startups can rapidly expand their business, attract more customers to gain an edge, and establish themselves as leaders in their industry.
In the business realm, growth can manifest in different ways. It may involve increasing market presence, expanding product offerings, entering markets, enhancing efficiency, developing innovative technologies, attracting investment opportunities, or boosting valuation and profitability. Regardless of the form or shape it takes on for a startup or organization, the significance of growth cannot be underestimated.
The question therefore arises; how can startups achieve business growth amidst today's competitive markets? Well, that is where growth hacking comes into play. Growth hacking involves implementing innovative and data-driven strategies to quickly break through barriers and propel startup success.
As a startup, it's crucial to attract customers, grow your user base and generate revenue to succeed in competitive markets. These goals can take a while, but you can accomplish them by implementing the right growth hacking tactics and strategies.
With that in mind, we have compiled a collection of growth hacking tactics specifically designed for startups. These tactics will help you quickly overcome obstacles and propel your startup's growth.
Table of Contents
What is Growth Hacking?
Growth hacking is a set of creative and data-driven strategies businesses use to rapidly grow their user base or customer numbers. It involves leveraging innovative marketing techniques, analyzing user patterns and behavior, and continuously improving to achieve rapid and significant growth. The main idea is to develop effective strategies to help bring in and keep customers, thereby growing the business rapidly.
Unlike traditional marketing strategy, growth hacking prioritizes rapid experimentation and emphasizes rapid business growth in general, not just brand awareness and sales. Also, growth hacking often relies on low-cost or no-cost tactics, making it a powerful approach for startups with limited resources. A growth hacker is an individual who employs these tactics to quickly expand the user base and boost the startup's success.
Understanding the Startup Landscape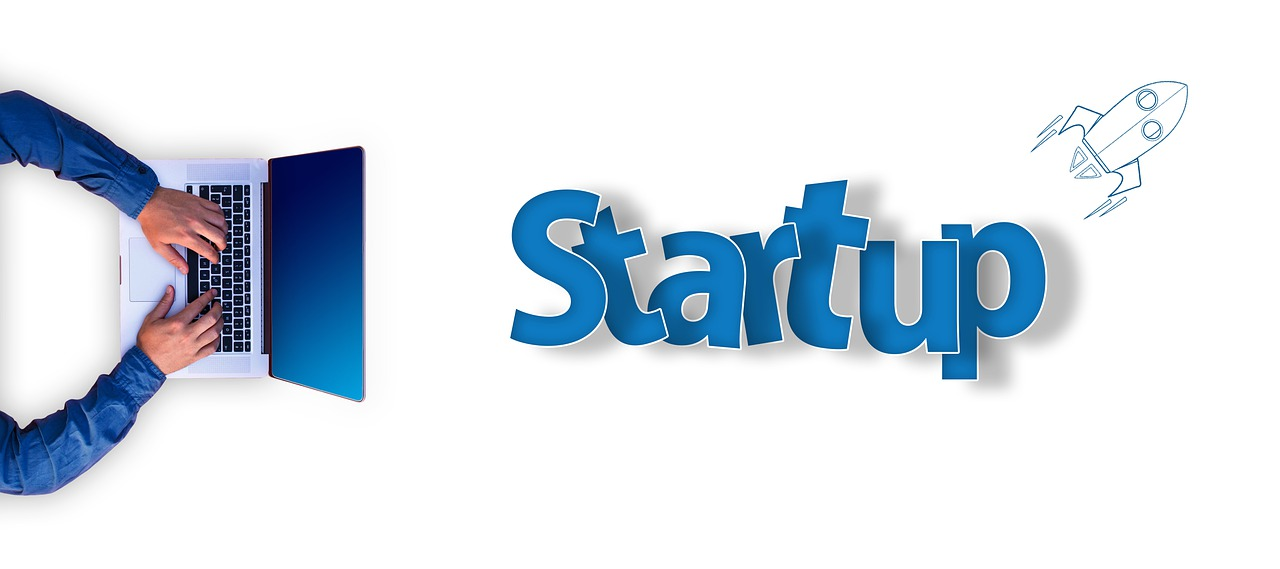 Image source: Pixabay.com
Before delving into growth hacking tactics, we must understand startups' unique challenges. Unlike established companies, startups often have limited resources, tight budgets, and a need to make a significant impact quickly. Due to these constraints, traditional marketing methods might yield different results, making growth hacking all the more crucial for their survival.
With the right growth hack tools and growth hacking tactics, startups can be resourceful, creative, and adaptable while finding innovative ways to gain a competitive advantage in their market and achieve rapid growth.
Key Principles of Growth Hacking
Growth hacking approaches can differ significantly depending on the situation and industry in which a startup or company operates. As a result, the growth hacking tactics employed to drive growth are often customized to match each business' and market's qualities.
For example, in an e-commerce startup, the best growth hacking tools and growth hacking tactics they employ will often revolve around improving conversion rates, minimizing cart abandonment, and encouraging repeat purchases.
Tactics or strategies, such as personalized product recommendations, targeted email marketing, limited-time offers, and referral programs, can be effective for these purposes. However, when it comes to content-driven businesses, growth hackers will likely implement search engine optimization (SEO) to increase organic traffic, leverage social media accounts or guest post on other popular platforms.
In summary, growth hacking tools and tactics are highly contextual and tailored to each business and industry's needs, goals, and characteristics. While growth hacking tactics may vary based on the context and industry, several fundamental principles underpin the approaches.
These underlying principles remain consistent across different businesses, markets, and industries. To a large extent, they determine how you design your growth hacking funnel or any growth hacking tactics you want to employ. Here are some of the essential principles of growth hacking:
The foundation of growth hacking lies in data. Analyzing user behavior, tracking key metrics, and gaining insights from data allow startups to make informed decisions. It also helps optimize their strategies for maximum impact.
Experimentation and Iteration
Growth marketers or hackers embrace the philosophy of constant experimentation. Running A/B tests, trying new ideas, and learning from failures enable startups to refine their tactics and uncover hidden opportunities.
One of the most critical aspects of growth hacking is ensuring the product or service aligns perfectly with the target market's needs. Startups must continuously iterate and refine their offerings to achieve a strong product-market fit.
Conducting a Growth Audit
Startups must assess their current growth strategies and performance. Analyzing past efforts and results helps identify areas for improvement, untapped growth potential, and the growth hacking tool or tactics to employ.
Understanding the target audience's pain points, preferences, and behaviors is essential irrespective of the growth hacking tactics you employ. As a startup, you must carry out research, whether through surveys, interviews, or feedback sessions, to gain valuable insights that will inform your growth hacking decisions.
Learning from competitors' successes and failures is also very crucial. The truth is, these competitors have been in the game longer than you have, so it will help if you identify and analyze their growth strategies. This will help you assess market gaps and differentiate your startup's offering to stand out.
Growth Hacking Tactics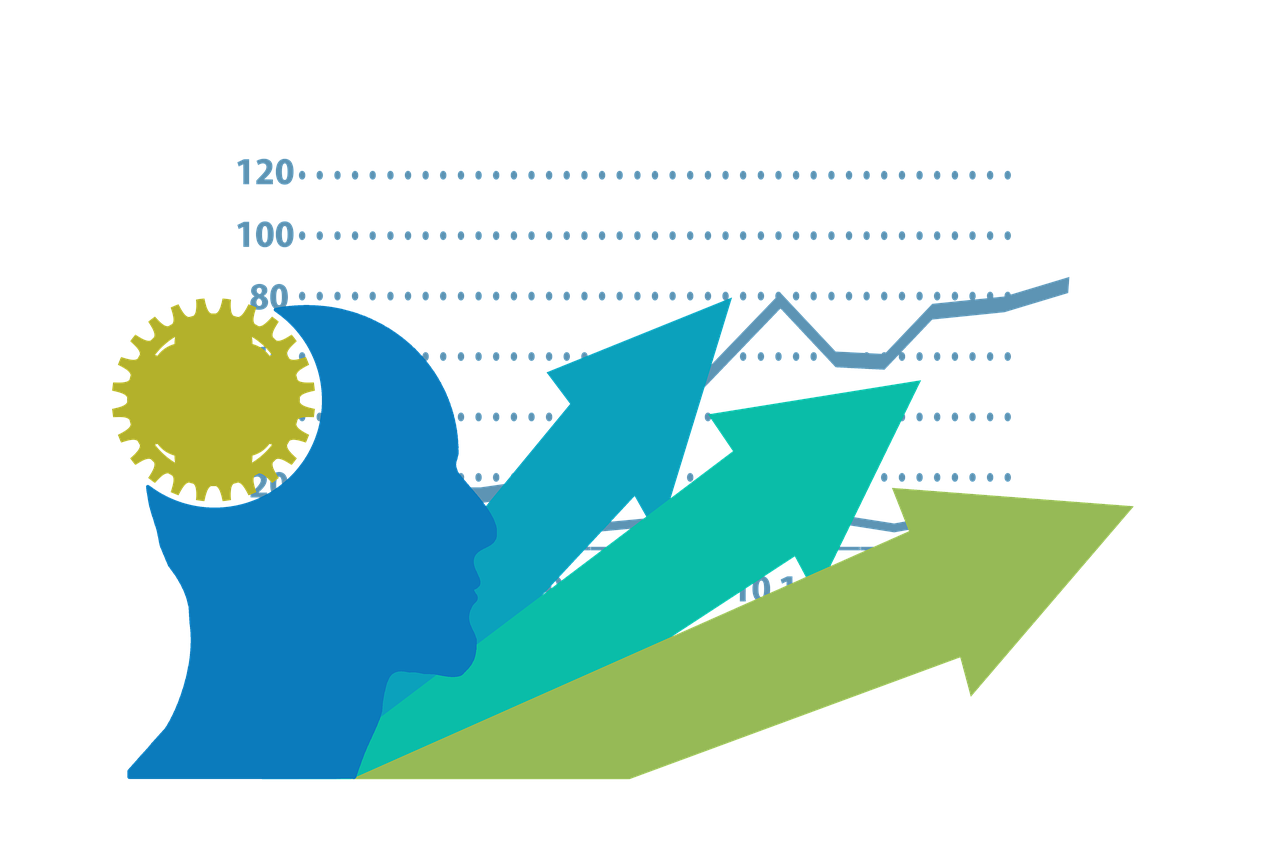 Image source: Pixabay.com
Growth hacking tactics are noted for their adaptability, inventiveness, and emphasis on data-driven decision-making. As we have discussed, growth hacking tools and tactics vary greatly depending on the situation and industry. Here are a few growth hacking tactics that are regularly used and have proven to be effective:
Identifying Target Audience and User Personas
An effective growth hacking tactic starts with understanding your target audience. Understanding and identifying your target demographic is crucial for creating strategies that connect with customers, encourage engagement and boost conversion rates.
To identify your audience, you typically need to conduct market research. This involves gathering data through surveys, interviews, competitor analysis, and studying how users behave online. Analyzing this data provides insights into their demographics, preferences, behavior patterns, and challenges they face.
Once you have collected sufficient customer data from your market research and analytics tools, you can create detailed user personas. That is a fictional representation of your ideal customer based on actual data and insights. It includes information about their demographics, motivations, goals, challenges, and behaviors.
Understanding your target audience is crucial for directing your marketing efforts toward the platforms and social media channels they frequent the most. This strategic approach enhances the likelihood of connecting with them, enabling you to allocate resources and engage with those who most benefit from your offer.
Content Marketing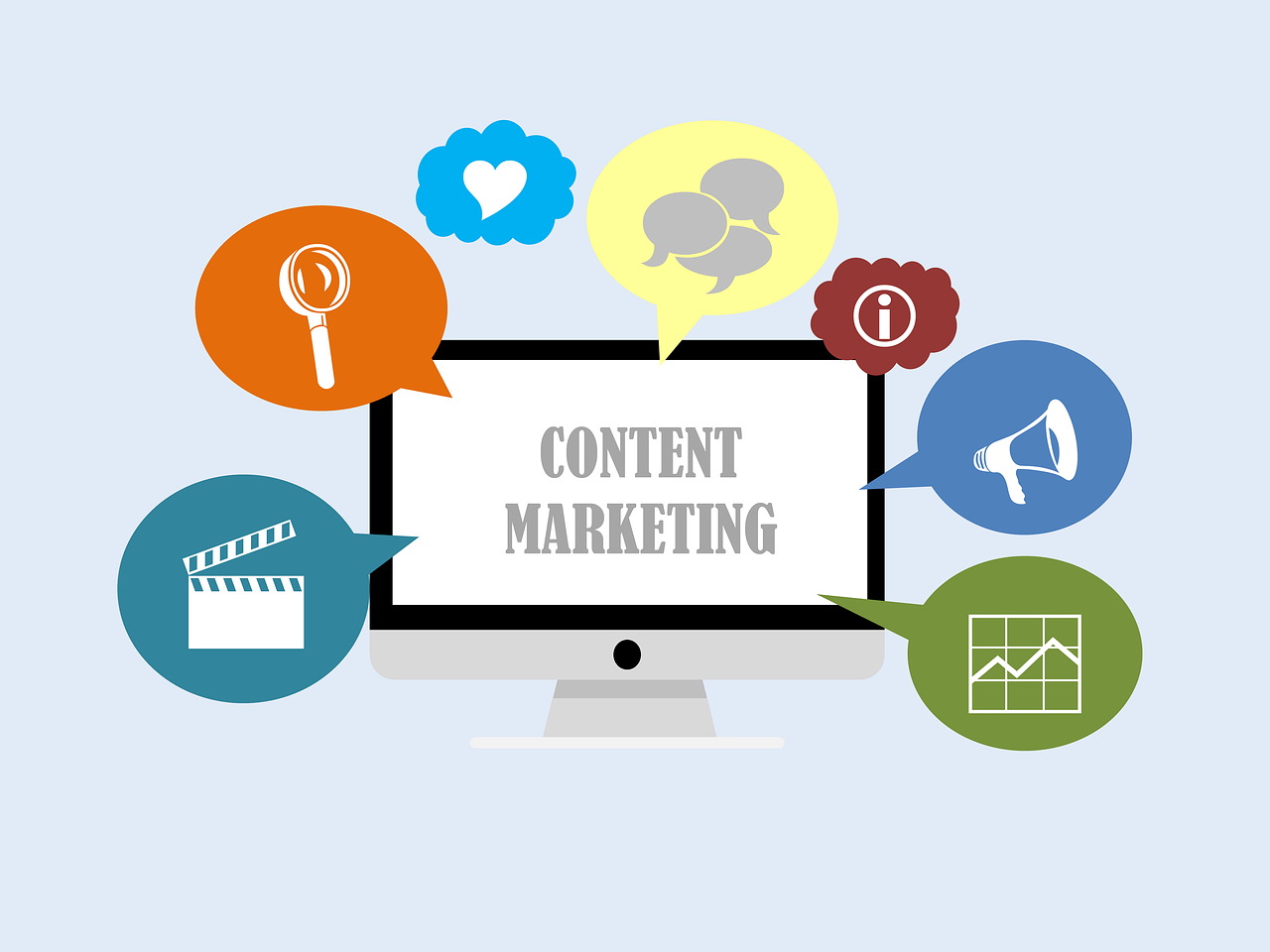 Image source: Pixabay.com
Identifying and understanding your target demographic allows you to easily generate content that speaks directly to your potential customers' interests and concerns, increasing the likelihood of capturing their attention and engagement.
Creating valuable and relevant content that addresses users' or customers' interests and concerns is essential. This can include blog posts, videos, and infographics, distributed through various channels like social media posts and email newsletters. Consistent content creation builds your brand's reputation and attracts organic traffic.
SEO and Organic Traffic
Although it is safe to say that SEO and content marketing are intertwined or interdependent. However, SEO in and of itself is a great growth hacking tool that cannot be sidelined, especially in this digital marketing era. It involves improving your startup's visibility in search engines by optimizing website content, targeting relevant keywords, and earning quality backlinks.
In other words, SEO ensures that your valuable and relevant content ranks well in search engines and is easily discoverable by website visitors, enhancing your company's online presence, visibility, and organic growth in this digital marketing era.
User Onboarding
This is like a welcome process for new users or customers. It helps them get familiar with your product, services, or platform and its features through clear and easy-to-understand steps. A smooth onboarding process increases active customers or users and reduces those who opt-in but don't engage regularly.
It involves creating an excellent first impression of your product, service, or platform by removing barriers to adoption and usage during the early stages of the user journey to ensure new users or prospective customers will have a seamless and engaging experience from the start. This leads to more satisfied and engaged users, which, in turn, contributes to overall growth and success.
Email Marketing Automation
Email marketing is one of the most relevant and effective growth hacking tactics for customer relationship management. Beyond just promotion and advertising, email marketing is about nurturing customer relationships with your audience by sending personalized and targeted emails.
With email marketing automation, it is easy to communicate with several customers consistently and on a personal level, and this will ultimately help drive engagement and conversions and achieve long-term growth and success.
Limited-Time Offers and Scarcity
This is another intelligent growth hacking tactics that has proven very effective. It involves using scarcity and urgency in marketing campaigns to create a fear of missing out (FOMO) and prompt users to take immediate action. You do this by implementing limited-time offers, flash sales, and exclusive deals that drive a sense of urgency, ultimately generating quick conversions.
Referral Programs
Encouraging existing customers to refer new ones through rewards or discounts can lead to exponential growth. This concept revolves around the notion that individuals tend to trust recommendations made by people they know and trust, such as friends, family members, coworkers, or other trusted acquaintances, rather than relying solely on traditional advertising. Hence by offering appealing referral incentives, you can motivate users to invite their friends and family members.
Partnerships and Cross-Promotions
Partnering with other companies or complementary products can be a highly effective growth hacking strategy for your startup. It works perfectly between businesses or products that target a similar or complementary audience.
Collaborating with other businesses or complementary products can help your startup reach new audiences and achieve mutual growth. Also, when you associate with well-regarded partners as a startup, it can positively influence the perception of your brand.
Influencer Marketing
Partnering with influencers in your industry can expand your reach and credibility and thereby attract new customers. It is an effective startup growth hacking tactics because, through influencers, you can increase your brand exposure and reach a wider audience who will trust your product or service because of their followership or alliance with the influencer.
Social Proof
Building trust and a sense of reliability as a startup company is not easy. However, it's crucial to do this because individuals are generally more likely to utilize a product or service if they have trust or feel confident about it.
A fantastic approach to achieve this is by providing supporting evidence such as customer reviews, testimonials, feedback from customers, and user statistics. These validations play a role in building trust and credibility, ultimately motivating users to give your product or service a try.
Other effective growth hacking tactics may include offering free trials or freemium versions of products or services to increase user or customer acquisition and conversion rates, gamification, leveraging social media, etc.
Growth Hacking Tools
Growth hacking tools are essential resources that help startups and businesses implement growth-hacking strategies effectively. These growth hack tools streamline processes, provide valuable insights, and enable data-driven decision making to achieve rapid and scalable growth. Here are some popular growth hack tools across various categories:
Analytics and Data tools include Google Analytics, Mixpanel, Kissmetrics, Amplitude, etc.
Email Marketing tools such as Mailchimp, HubSpot, Sendinblue, etc.
SEO tools such as SEMrush, Moz, Ahrefs, etc.
User Onboarding and Engagement tools such as Intercom, Userpilot, Appcues, etc.
Referral Marketing tools such as ReferralCandy, Ambassador, and Viral Loops.
Content Marketing tools such as BuzzSumo, CoSchedule, andCanva.
Gamification tools such as Bunchball and Gamify.
Customer Feedback and Survey tools like SurveyMonkey and Typeform.
Social media management tool like Hootsuite, Buffer, and Mailchimp.
Your startup's individual demands, goals, and budget will determine the growth hack tools you use. However, researching and selecting the growth hack tools that align with your growth hacking tactics and overall business objectives is essential.
Conclusion
Growth hacking is a dynamic and data-driven approach that empowers startups to achieve rapid growth without breaking the bank. Growth hackers employ these tactics to quickly expand the user base and boost the startup's success. As we have discussed, while growth hacking tactics or strategies may vary depending on the specific context and industry, several key principles, such as competitor analysis, data-driven approach, and customer research, remain consistent across different businesses, markets, and industries.
We have also discussed some essential growth hack tools and growth hacking tactics, such as user onboarding, content marketing, SEO, email marketing, and gamification. With these comprehensive sets of growth hacking tactics and a culture of innovation, as a startup, you can thrive in even the most competitive markets, achieving remarkable growth that sets you apart from the rest.
Growth hacking tactics are a game-changing approach for startups seeking rapid and sustainable growth. By employing all the growth hack tools and growth hacking tactics outlined in this guide, you can quickly harness the power of growth hacking to propel your startup to new heights.