Grasping the nuances of your target audience is crucial for devising a stellar marketing strategy. Psychographics, diving deep into the personalities, values, opinions, attitudes, interests, and lifestyles of consumers, is instrumental in refining our comprehension of this audience. Demographics can offer a general snapshot of the potential target audience. Still, incorporating psychographics into marketing strategies magnifies this understanding, revealing the driving forces behind their behavioral patterns.
Recognizing the pain points and desires of key customer segments is a great way to orient marketing strategies, ensuring they're laser-focused and impactful. This in-depth knowledge, brought forth by psychographics, is an invaluable tool for the sales team. It offers them a clearer roadmap of customer inclinations, enhancing their ability to pitch effectively. Moreover, by continually aligning the marketing strategy with these insights, businesses can cater more adeptly to their target audience's core needs and aspirations.
Table of Contents
Unraveling Psychographics in Marketing
At its core, psychographics aims to comprehend the psychological attributes of individuals, paving the way for more tailored marketing efforts.
It answers pivotal questions about the target audience:
What motivates them to buy a product or service?
What are their hobbies and interests?
What values do they hold dear?
How do they typically spend their leisure time?
The Crucial Interplay between Psychographics and Target Personas
Personal Values & Beliefs: Recognizing a target audience's values is essential. For instance, if a particular buyer persona values eco-friendliness, marketing efforts that spotlight a brand's sustainability initiatives can deeply resonate. This leads to increased customer satisfaction and aligns perfectly with their values.
Lifestyle & Activities: If your target audience leans towards a fitness-centric lifestyle, your product or service should align with that active ethos. For instance, content shared on social media should reflect active, healthy lifestyles.
Opinions & Attitudes: A buyer persona that leans positively towards technological advancements will appreciate marketing campaigns highlighting tech-forward features of a product or service.
Interests: By gauging the passions of your target audience, you can shape your product or service to cater to these interests. Social media can play a significant role here, providing platforms to engage these interests and drive interactions.
Challenges & Pain Points: Psychographic data can spotlight the challenges your target audience faces, allowing your product or service to be positioned as the solution they've been seeking.
Goals & Aspirations: Understand the aspirations of your target audience. For instance, inbound marketing content can be crafted to inspire and motivate them towards their goals, showing how your product or service can be an instrumental part of their journey.
The Role of Psychographics in Strengthening Marketing Efforts
When you intertwine psychographics with demographics, you get an enriched buyer persona. This persona then becomes the cornerstone of your marketing efforts:
Content Creation: Content, especially on social media, should mirror the interests, aspirations, and challenges of your target audience.
Product Development: Your product or service must align with the lifestyles and requirements of your target personas, ensuring you cater to a broader target market.
Advertising: Ad campaigns should connect emotionally and personally with the target audience.
Sales: By understanding the motivations and challenges of target personas, sales pitches become more impactful.
To ensure your marketing efforts resonate deeply with your target audience, understanding them on a psychographic level is crucial. This not only ensures that marketing campaigns hit the mark but also increases customer satisfaction. By fostering meaningful connections, businesses can build a loyal customer base, solidify their position in the target market, and drive consistent growth.
Why are Target Personas Important to Have?
Target personas, often recognized as buyer personas, are meticulously crafted portrayals of your quintessential customers. They illuminate the path for businesses, enabling them to visualize the consumers they wish to captivate, engage, and eventually cater to.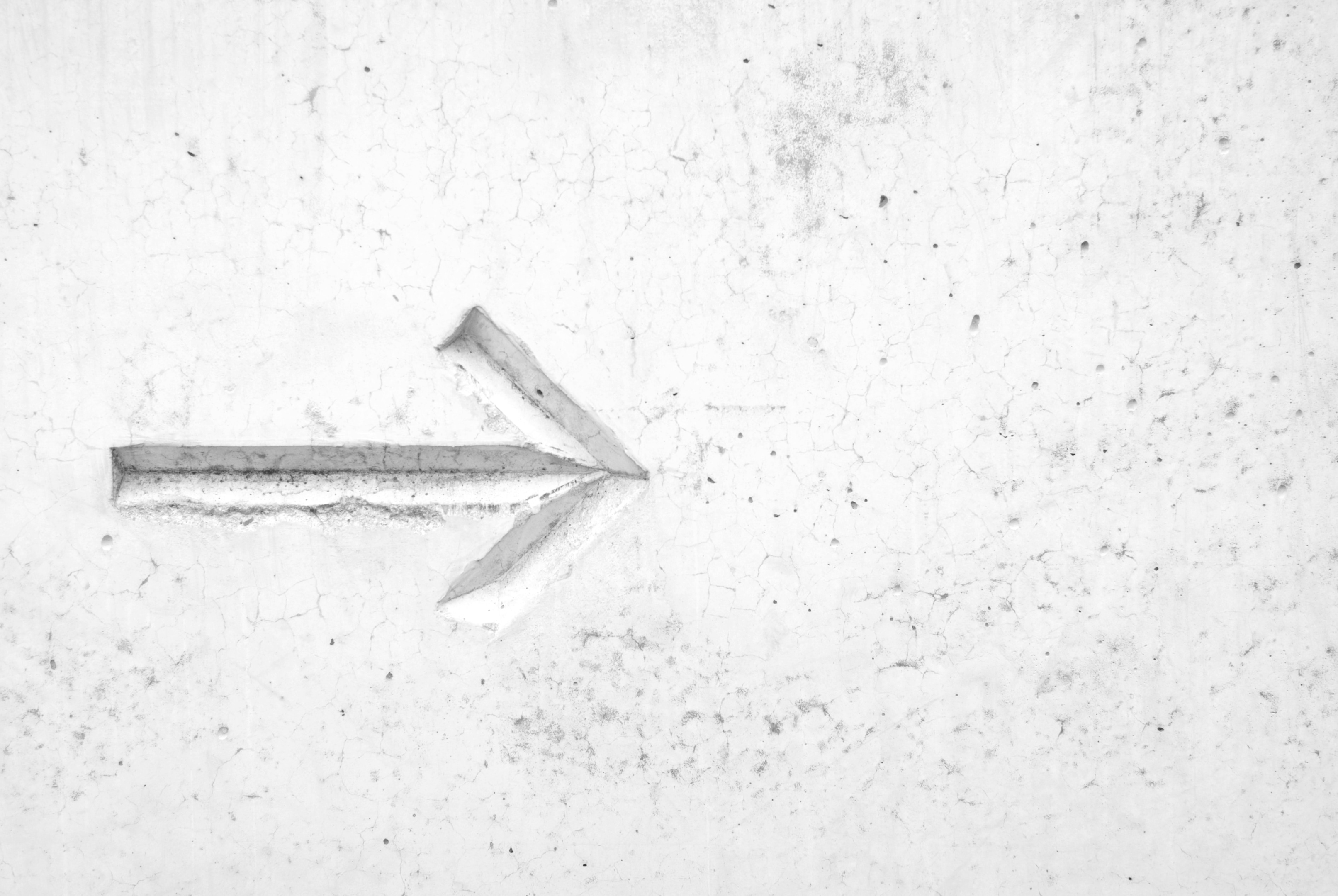 Image Source: Unsplash
Delving into why these target personas are indispensable:
Pivotal Understanding of Customer Needs: Crafting a thorough persona allows businesses to delve deep into the specific needs, challenges, and pain points of their target market. It's not just about identifying who they are, but also understanding the nuances of why they seek particular solutions, which is essential for effective marketing strategies.
Concentrated Inbound Marketing Efforts: Armed with a defined target persona, inbound marketing efforts become more directed. No longer spraying and praying, but delivering messages that strike a chord, ensuring every marketing campaign resonates with precision and is attuned to the specific desires and pain points of the target customers.
Guided Content Creation: With an anchored persona, the task of content creation pivots from generic to specific. Materials, whether articles or videos, are then chiseled to echo the interests and aspirations of the buyer personas.
Tailored Product Development: Recognizing whom the product or service is sculpted for becomes a beacon for innovation. Feedback and insights rooted in these personas can direct fine-tuning or even major pivots in offerings.
Optimized Sales Pitch: For the sales team, this persona isn't just a representation; it's their playbook. They can chisel their pitches, addressing potential reservations or hesitations, ensuring the message aligns with the persona's world.
Elevated Customer Support: Knowledge of the persona doesn't end post-purchase. It cascades to the realm of after-sales, where customer support teams, armed with this understanding, can offer bespoke, persona-centric assistance, fostering loyalty and satisfaction.
Streamlined Resource Allocation: Resources – time, funds, and manpower – are precious. With clear buyer personas, these can be channeled where they promise the maximum impact based on the persona's predilections.
Unison Across Teams: A clear persona is the symphony sheet each department plays to. From R&D to marketing, from sales to post-sales, this clarity ensures harmonized efforts, all singing the tune that appeals to the target audience.
To encapsulate, target personas transcend mere demographic profiles. They're the bedrock upon which businesses sculpt their strategy. They're instrumental in defining your target, understanding how many target personas to cater to, and ensuring the resonance of every move with the archetypal customer they aim to serve.
What's the Difference Between Target Audiences and Target Audience Personas?
The distinction between "target audiences" and "target audience personas" might seem subtle, but they serve two distinct roles in marketing and product development.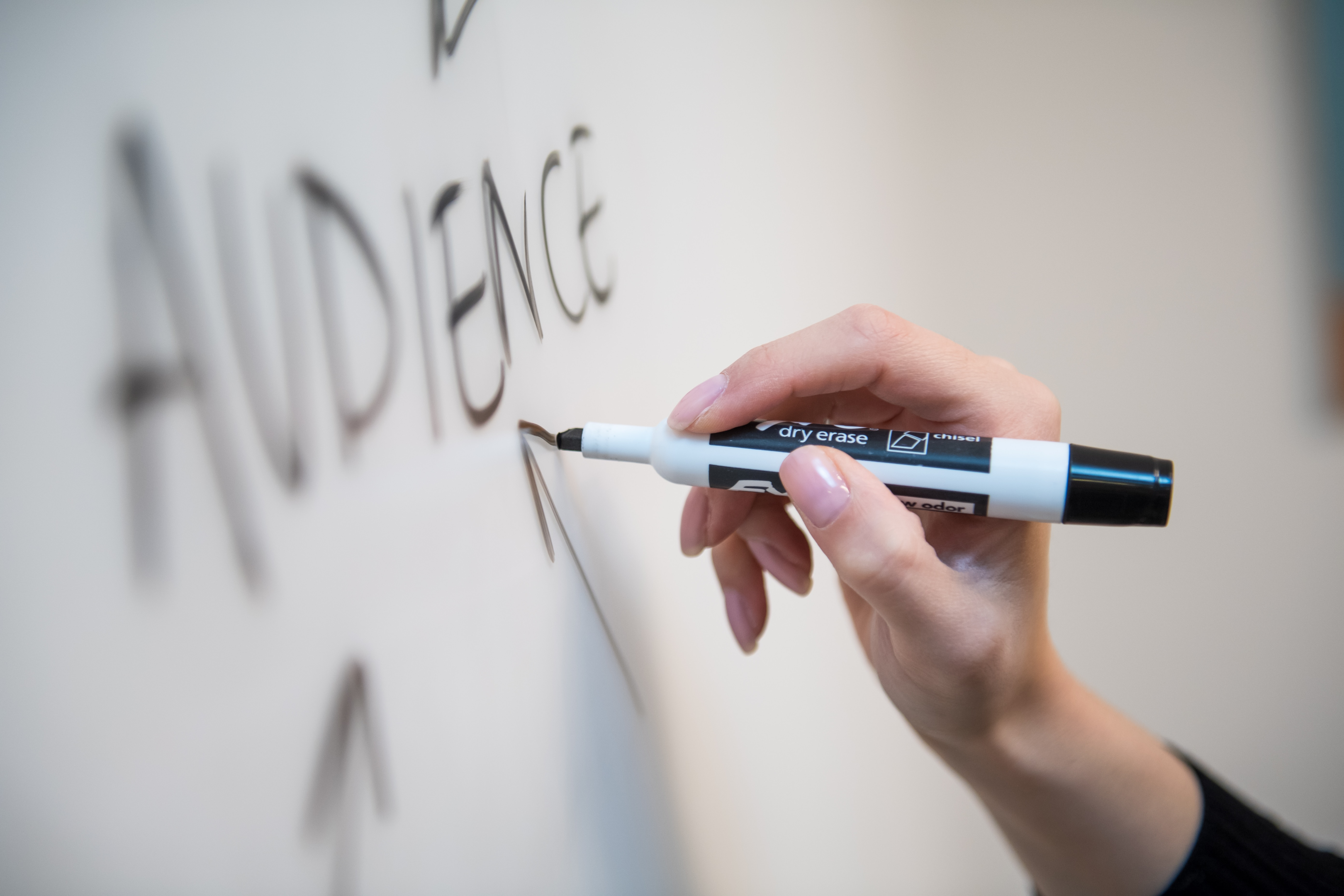 Image Source: Unsplash
Here's a breakdown of their differences:
1. Definition:
Target Audiences: This term refers to the larger, broader group of people identified as probable consumers or users of a product or service, categorized based on common characteristics like age, gender, and geographical location.
Target Audience Personas (or Marketing Persona): A marketing persona is a much more refined and detailed conceptualization. It's a semi-fictional representation of an ideal customer, crafted using both market research and actual data from existing customers. Unlike the generalized view of a target audience, a marketing persona may even have a name, background, specific preferences, and other detailed attributes.
2. Depth of Information:
Target Audiences: This gives a general overview, for instance, "Men in their 30s interested in tech gadgets."
Target Persona: This delves deeper, e.g., "Tom, a 32-year-old tech enthusiast working in a corporate setting, who values high-quality gadgets and often reads reviews before making any purchase."
3. Application and Purpose:
Target Audiences: This helps broadly categorize the market and offers a direction for initial marketing efforts, especially for larger-scale campaigns.
Marketing Persona: Having a clear marketing persona helps businesses tailor specific messages, products, or services to the unique needs of a particular segment. It ensures that marketing material is more personalized and effective, catering to the distinct pain points and motivations of that persona.
4. Formation:
Target Audiences: Created using demographic, geographic, and sometimes psychographic data.
Marketing Persona: These are usually sculpted by combining broad data with more in-depth insights obtained from audience research, direct customer interactions, surveys, and more.
5. Quantity:
Target Audiences: Generally fewer, as they represent broader categories.
Marketing Persona: Within one target audience, there can be multiple marketing personas, each signifying a different kind of user or buyer.
While target audiences give a wider lens through which businesses can view potential consumers, marketing personas bring in a tight focus, offering a comprehensive, actionable understanding of customers' pain points, needs, and behaviors.
These personas play an instrumental role in the buying process, guiding the sales process and helping businesses truly define their target.
Both are indispensable, with target personas ensuring the resonance of marketing material with its audience, and audience research enhancing the authenticity and effectiveness of the marketing persona.
Research Your Target Audience Thoroughly
Researching your target audience thoroughly is the cornerstone of effective marketing and sales strategies. By developing a clear understanding of your audience, you can ensure that your products, services, and marketing materials resonate deeply with them, driving engagement and conversions.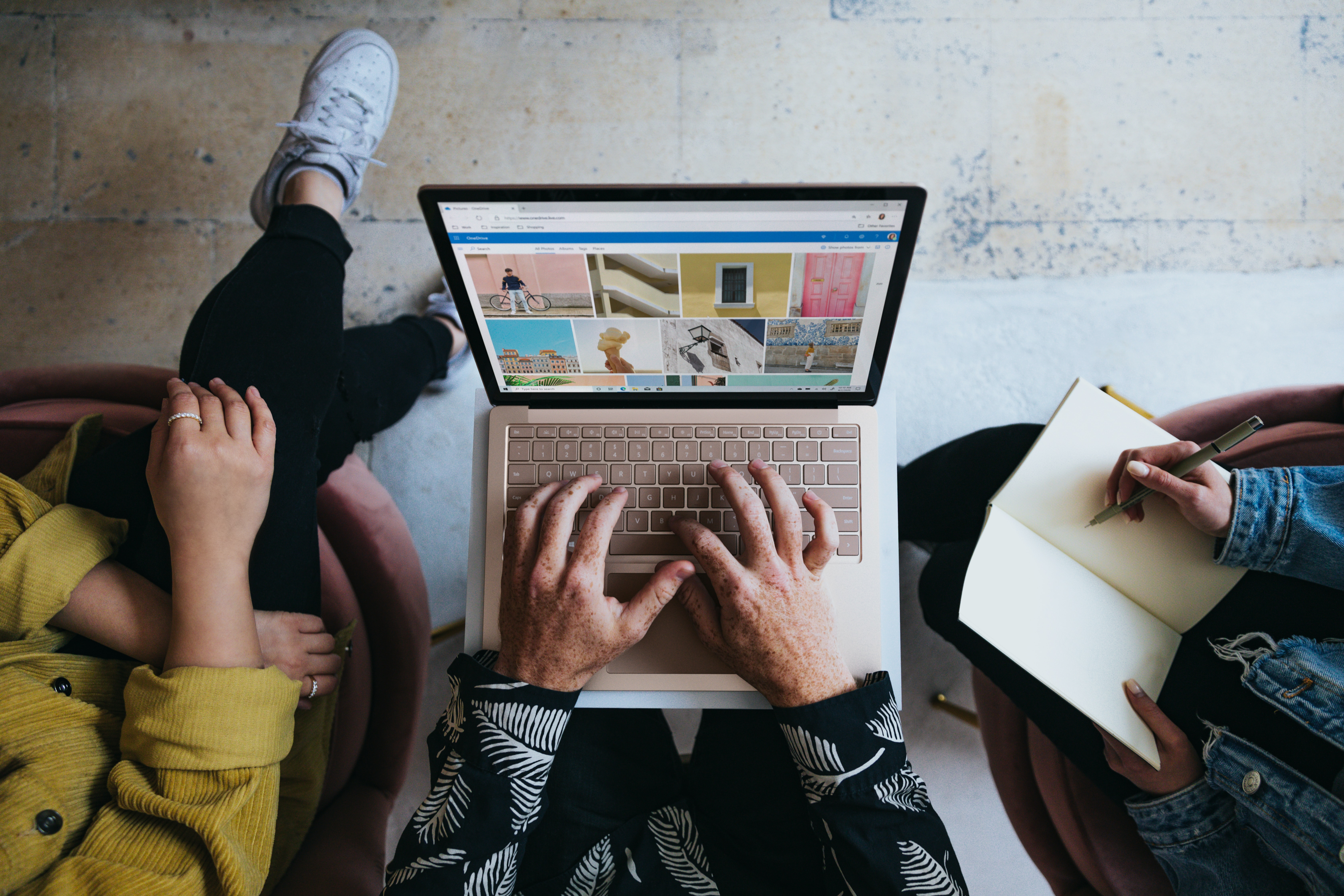 Image Source: Unsplash
Here's how to delve deep into understanding your target market:
1. Begin with Your Current Customer Base
Who are the people currently buying from you? What are their attributes? Why are they gravitating towards your products or services?
Launch surveys or hold interviews to glean direct feedback from your customers. This information can help in refining your customer persona.
2. Leverage Analytic Tools
Tools like Google Analytics can offer a wealth of demographic information about your website visitors. Dive into the data to understand more about your target market.
3. Delve into Social Media Insights
Platforms like Instagram or Facebook have a plethora of information about your followers – from age and gender to location and interests. This can further shape your customer persona.
4. Scrutinize Your Competitors
Understand who your competitors target. Observing their target market can highlight potential market gaps or areas where your offering might have an edge.
5. Craft Surveys and Questionnaires
Platforms like SurveyMonkey can help you send out questionnaires, gathering insights from both your existing customer persona and potential customers.
6. Attend Relevant Industry Conferences
Networking with potential customers and other businesses can offer firsthand insights into the preferences and pain points of your target market.
7. Delve into Market Reports
Comprehensive reports from agencies like Nielsen can provide valuable insights into your target market's behavior, trends, and preferences.
8. Use Social Listening Tools
Tools like Mention can keep you updated on conversations around your brand or industry, enhancing your understanding of your customer persona.
9. Organize Focus Groups
These groups offer a direct window into specific challenges or questions, allowing you to observe your potential customers' reactions.
10. Segment and Build Personas
After amassing data, break your audience into segments based on shared characteristics. Create detailed personas for these segments, reflecting the different facets of your target market.
11. Periodically Revise Your Research
As preferences and market trends shift, it's essential to update your understanding of your target market.
12. Ensure Ethical Data Handling
Always be ethical in your data collection. Adhere to regulations and best practices to ensure the privacy of your target market's information.
Ultimately, by diving deep into researching your target market, you position yourself to address their needs better, resonate with their preferences, and craft marketing materials that truly speak to them.
What is Psychographics Segmentation?
Psychographic segmentation is a method used by marketers to categorize a market based on different personality traits, values, attitudes, interests, and lifestyles of consumers. This advanced technique helps in distinguishing one market segment from another and identifies the primary buyer within those segments.
By understanding and analyzing these data points, the marketing team can craft strategies tailored to each market segment, ensuring their efforts align with the motivations and preferences of potential customers. When utilized effectively, this approach allows the marketing team to derive deeper insights into the motivations behind consumers' buying decisions.
As a result, they can create content tailored to these specific interests and preferences, ensuring a more personalized experience for the ideal customer. This strategy proves especially fruitful when applied to social media channels, where tailored content can engage specific audience segments and drive conversion.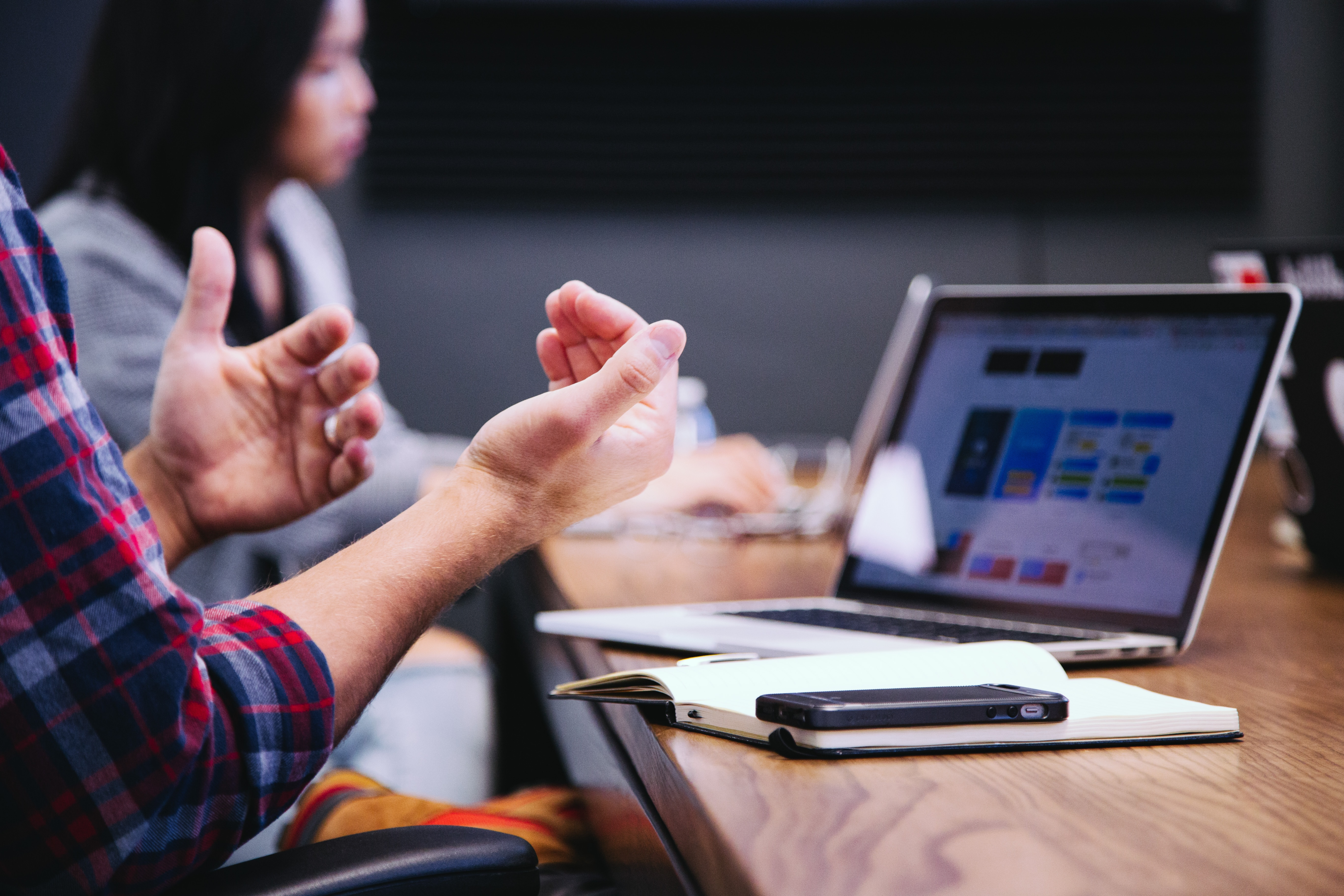 Image Source: Unsplash
Key Components of Psychographic Segmentation:
Personality Traits: These traits define the character attributes and qualities of an individual. The marketing team understands that people with similar traits often have analogous buying behaviors. For instance, an individual with a risk-averse personality might gravitate towards safer investment options.
Lifestyles: This refers to how different people lead their lives, which directly impacts their purchasing decisions. For the marketing team, recognizing these lifestyles is crucial. For example, a health-conscious individual could be a target market for organic products.
Values and Beliefs: These represent the principles and ethics individuals uphold. Someone valuing sustainability will likely resonate with eco-friendly brands, a key target market for businesses championing green initiatives.
Interests and Activities: These include hobbies, recreational pursuits, and other leisure activities. The marketing team can leverage this knowledge to cater to audience segments, such as those interested in outdoor activities, who might invest in hiking gear.
Attitudes and Opinions: How people feel about certain topics, products, or services can be a goldmine for the marketing team. Positive or negative attitudes can influence brand perception and loyalty.
Motivations: What drives people to make decisions? Understanding this helps the marketing team design strategies that resonate. Some consumers may seek prestige, drawing them to luxury brands.
Benefits of Psychographic Segmentation:
Enhanced Personalization: The marketing team can craft content that appeals directly to the intrinsic motivations of their target market, ensuring campaigns resonate more profoundly.
Efficient Advertising: The marketing team can optimize advertising spend by targeting specific psychographic segments, ensuring ads reach the most receptive audience segments.
Stronger Brand Loyalty: When consumers feel understood, they're likelier to develop deeper loyalty. The marketing team can foster this connection.
Better Market Positioning: By understanding the target market's values and interests, companies can position products or services more effectively.
Tailored Content Creation: Armed with psychographic insights, the marketing team can create content tailored to multiple personas, attracting new customers and catering to their ideal customer profile.
With the power of data and analytics, the marketing team is better equipped to integrate psychographic data into their strategies. This ensures not only a clearly defined persona but also the creation of content that truly speaks to the needs and desires of their target market.
How to Utilize Psychographic Segmentation in Target Audience?
Utilizing psychographic segmentation in your target audience strategy requires an in-depth understanding of your potential customers' behaviors, motivations, and preferences.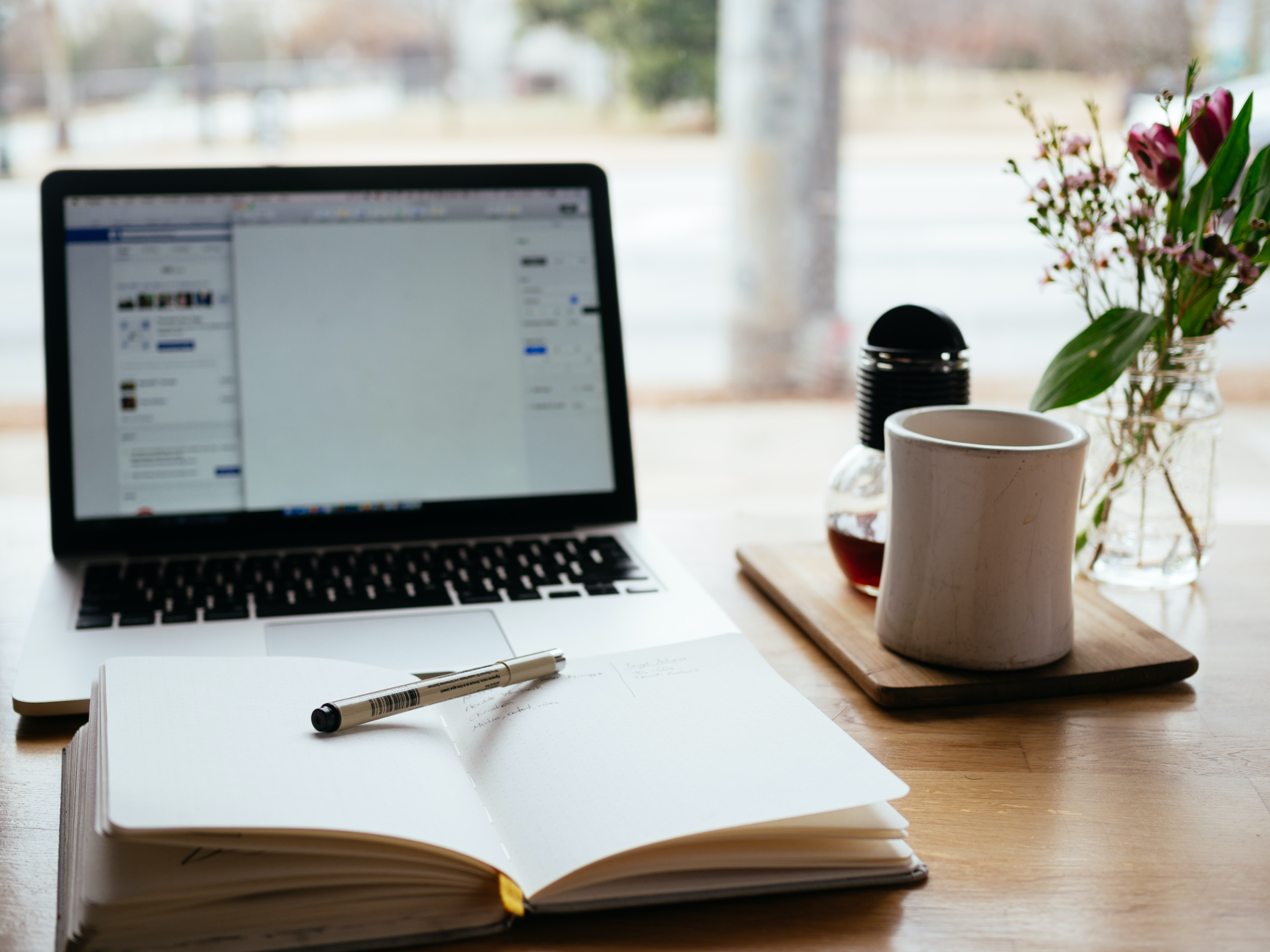 Image Source: Unsplash
Here's a step-by-step guide:
Research & Data Collection: Begin with customer surveys to gather qualitative data. These surveys can delve into topics such as hobbies, values, lifestyle choices, and aspirations. Use these surveys repeatedly to ensure accuracy and current relevance.
Examine Data Points: Analyze the data points collected from the surveys, online behavior analytics, and feedback from sales reps to understand patterns and trends.
Craft Customer Personas: With the insights gained, create detailed customer personas that represent different segments of your target audience. These personas will be essential tools in understanding and addressing the needs of your current and potential customers on a personal level.
Engage Sales Reps: Your sales representatives have firsthand experience interacting with customers. Involve them in the persona development process to provide practical insights and validate the customer personas you've crafted.
Segmentation: Based on your customer personas, divide your audience into target segments. For instance, one segment might consist of adventure-seeking millennials, while another might focus on sustainability-conscious middle-aged consumers.
Align with Business Objectives: Link each target segment to specific business goals. For instance, if aiming for economic success with a new product, target the segment most likely to make a purchase.
Personalized Marketing: Develop marketing messages tailored for each persona. If one of your customer personas values eco-friendliness, emphasize that aspect in your marketing materials directed at them.
Choose Appropriate Channels: Different customer personas might have different online habits. For example, one persona might frequent Instagram, while another prefers reading blogs. Target each persona where they are most active.
Iterative Approach: Regularly revisit your customer surveys and re-evaluate your customer personas. Markets change, and so do customers. Keep your personas updated to reflect these shifts.
Integration: Combine psychographic data with demographic and behavioral data to achieve a holistic view of your key segments.
Build Relationships: Use the insights from your personas to engage with current customers on a personal level, ensuring they feel valued and understood.
Stay Ethical: Always collect and use data responsibly. Make your data collection practices transparent and respect privacy concerns.
By emphasizing psychographic segmentation and thorough development of customer personas, you position your business to communicate more effectively with your ideal customer, enhancing your marketing's efficacy and resonance.
Unique Aspects of Target Personas and Psychographics
Target personas and psychographics are foundational tools in modern marketing, each offering its distinct insights.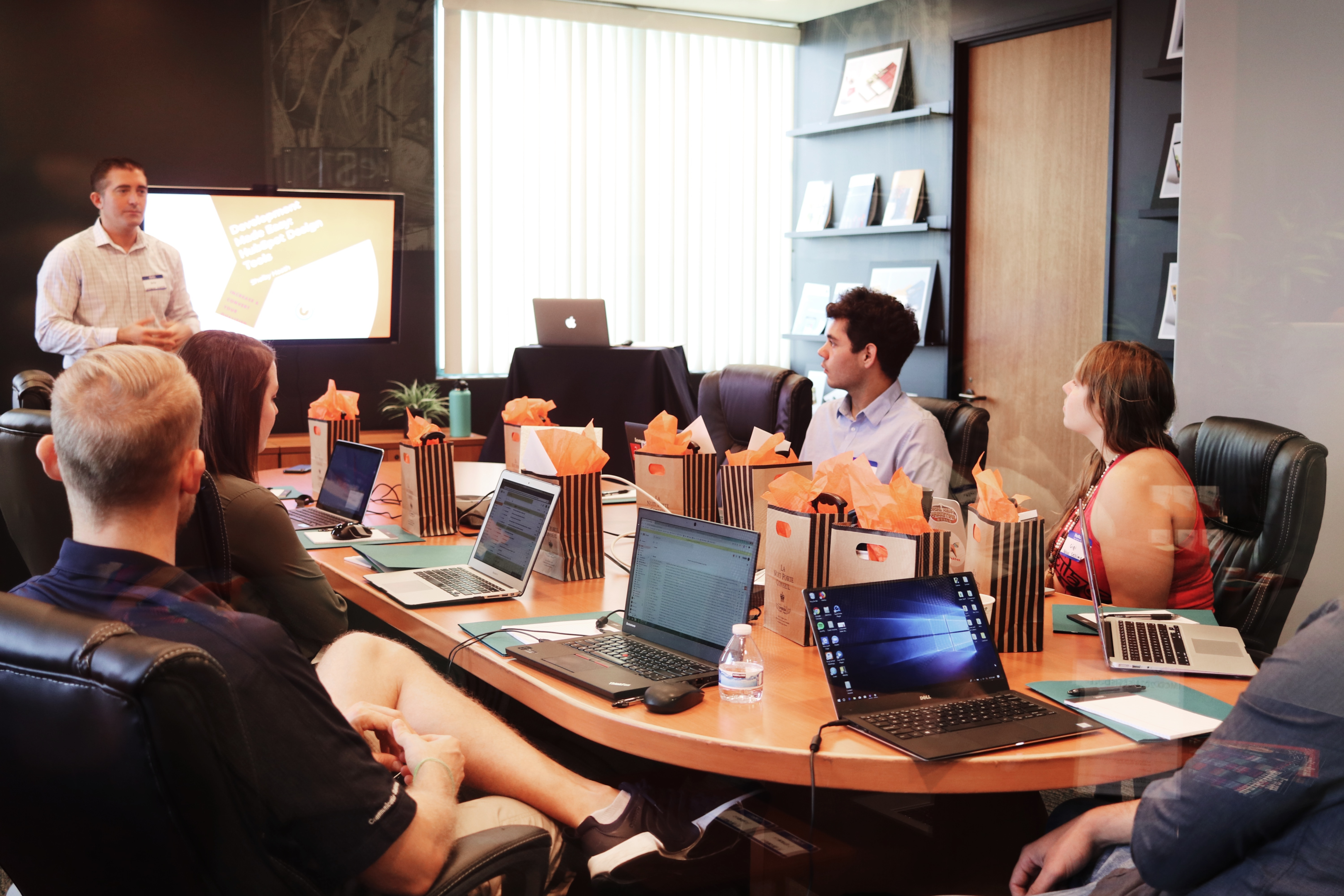 Image Source: Unsplash
Target Personas:
Holistic Representation: In persona development, a target persona is structured as a semi-fictional representation of your ideal customer, incorporating various data points including demographic and psychographic attributes.
Specific Profiles: A hallmark of effective persona development is the detailed portrayal of personas, complete with a backstory, job title, average spend, and even a preferred company size. For instance, "Diana, a 40-year-old CTO from a mid-sized tech company in Boston with an average software spend of $10,000 annually."
Tailored Decision-making: Through persona development, marketers outline the persona's decision-making journey, including their challenges, goals, and specific pain points concerning a product or service.
Multifaceted Approach: Businesses regularly define multiple personas to represent different segments of their target market. This persona development process ensures that marketing strategies are adaptable and specific.
Connection to Product or Service: Each persona is intricately linked to a product or service, highlighting their potential needs, preferences, and the value they seek.
Psychographics:
Motivation Understanding: Psychographics delves deep into understanding the 'why' behind consumer behaviors. It explores values, interests, and other personal attributes that influence purchasing decisions.
Beyond Tangibles: Unlike basic demographics, psychographics prioritizes more intangible and subjective factors, giving marketers richer, more nuanced insights.
Segmentation Basis: Psychographics is key in segmenting audiences based on shared attitudes or beliefs, which can then guide tailored marketing strategies.
Dynamic Nature: These factors can evolve based on personal experiences or societal shifts, necessitating regular updates.
Foundational for Persona Development: Psychographics provide critical insights during persona development. Knowing, for instance, that a segment prioritizes environmental sustainability can shape the characteristics of a related persona.
The processes of persona development and psychographic analysis, though distinct, intertwine seamlessly. They converge to offer businesses a comprehensive understanding of their target market, ensuring that product or service offerings are as aligned and relevant as possible.
Utilize Psychographics with Persona Development
Using psychographics in conjunction with persona development provides businesses with a profound understanding of their target audience. This process allows companies to tailor their marketing efforts to the unique needs and desires of each specific person they aim to serve.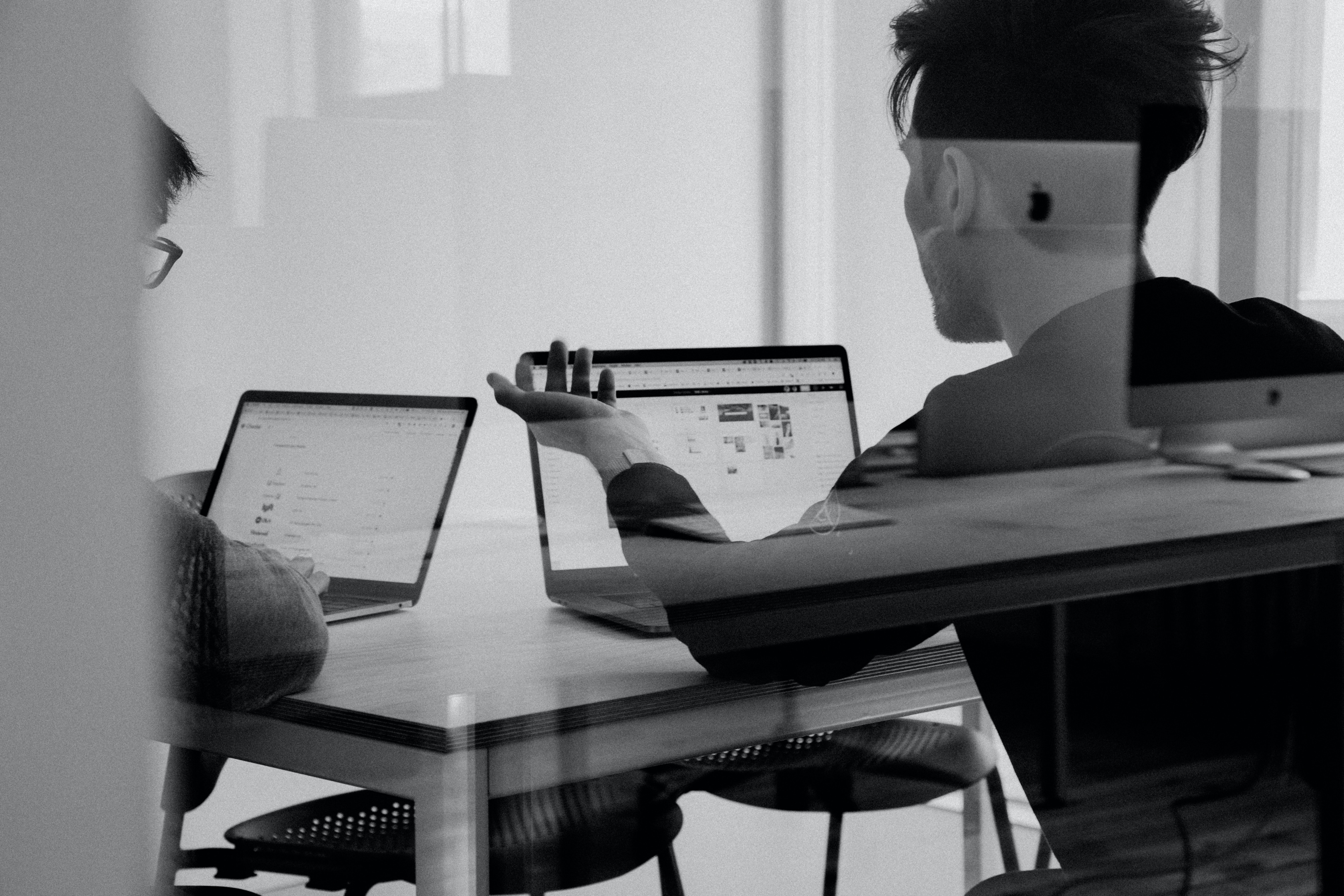 Image Source: Unsplash
Here's how to capitalize on this integration effectively:
Start with Research:

To get a good understanding of your audience, initiate phone interviews, online surveys, and in-person discussions. Engage with a diverse group of current and potential customers to get a broad perspective.

Engage Project Managers:

Involve project managers early in the process. Their expertise in handling various aspects of a business will provide unique insights. They can particularly share information about industries served, business size preferences, and the typical annual contract values.

Craft Detailed Personas:

Use the information from the research phase to initiate the persona development. This involves creating comprehensive profiles of individuals who represent various segments of your audience.
Each persona should have unique characteristics, needs, and challenges related to your product or service.

Incorporate Psychographics:

Understand the motivations, habits, values, and interests of each persona. For example, a project manager in a large corporation might value efficiency and streamlined processes, while one in a startup might prioritize flexibility.

Customize Marketing Strategies:

Use the insights from persona development to refine your marketing strategies. Tailor website content, advertisements, and email campaigns to the specific needs and desires of each specific person you aim to serve.

Iterative Persona Development:

The process of persona development doesn't end after the initial creation. Regularly revisit and refine these personas to ensure they evolve with changing customer preferences and market trends.

Conversion Focus:

Utilize these personas to tailor your sales and marketing efforts to convert leads more effectively. Knowing what each persona values can help in personalizing the sales pitch.

Deep Dive into Industries Served:

Recognize that each industry has unique challenges and needs. For example, the needs of a project manager in the healthcare sector might differ significantly from one in the IT sector. Factor these nuances into your persona development process.

Feedback is Crucial:

Continuously seek feedback from actual customers to validate and refine your personas. Use this feedback to get a good understanding of where your personas align with real-world customers and where they might need adjustments.

Utilize Real Data:
While personas are semi-fictional, grounding them in actual data from your current customer base ensures they remain realistic. Look into aspects like industries served, business size, and the nature of annual contracts.
Integrating psychographics into persona development helps in creating a vivid, relatable, and actionable understanding of your target audience. It ensures that marketing, sales, and even product development efforts resonate deeply with the people you aim to serve.
Integration of Psychographics Can Create A Clear Picture Of How Your Offer Can Be Of Help
The integration of psychographics into your marketing and sales strategy can provide a comprehensive understanding of your customers, facilitating a personalized approach that resonates with their intrinsic motivations.
Image Source: Unsplash
Here's how integrating psychographics can clarify how your product or service can be genuinely beneficial:
Deep Understanding of Customers: While demographic information provides a surface-level view of who your customers might be, psychographics offers insights into why they act the way they do. By recognizing their motivations, businesses can ensure that their offerings align with the customers' intrinsic desires and needs.
Content Creation for Ideal Customers: Knowing the interests and values of your ideal customers, businesses can develop content that genuinely engages them. Whether through blog posts, videos, or other formats, this content will resonate more deeply with their lifestyles and beliefs.
Product Personalization for Best Customers: By grasping the hobbies, interests, and passions of your best customers, businesses can create or tweak products to fit seamlessly into their lives.
Tailoring the User Experience: Using the attitudes and behaviors of your customers, businesses can design user experiences (UX) that cater to their preferences, increasing both satisfaction and loyalty.
Effective Communication by Sales Teams: With the deeper insights provided by psychographics, sales teamscan communicate in ways that resonate with the customer's values, interests, and pain points, rather than just focusing on the product's features.
Personalized Offers for Best Customers: By understanding the intricacies of your best customers' lives, challenges, and opinions, businesses can craft offers or deals that feel uniquely tailored to them.
Building Trust with Customers: Demonstrating how a product or service aligns with the values and lifestyles of potential customers fosters a deeper connection and trust.
Sales Teams Engaging Through the Buying Cycle Stages: Equipped with psychographic data, sales teams can navigate the various stages of the buying cycle with more precision, addressing the evolving needs and desires of the customer at each phase.
Continuous Evolution for Target Personas: The insights from psychographics are dynamic. As societal values and lifestyles shift, the target personas will evolve, ensuring businesses remain adaptable and continue to resonate with their target market.
Defining Your Target with Precision: By combining demographic information with psychographic insights, businesses can define their target audience with unmatched clarity, ensuring marketing and sales efforts are directed most effectively.
Incorporating psychographics with other market segmentation strategies provides a holistic view of customers. It allows businesses to not only understand who their customers are but also why they make certain decisions. This enriched perspective ensures that products and services are tailored to meet not just the needs but also the deeper desires and values of their ideal customers.
Tips for Creating a Successful Target Persona
Creating a successful target persona is vital for understanding both the broad and specific characteristics of your target customers, informing not only marketing strategies but also product development.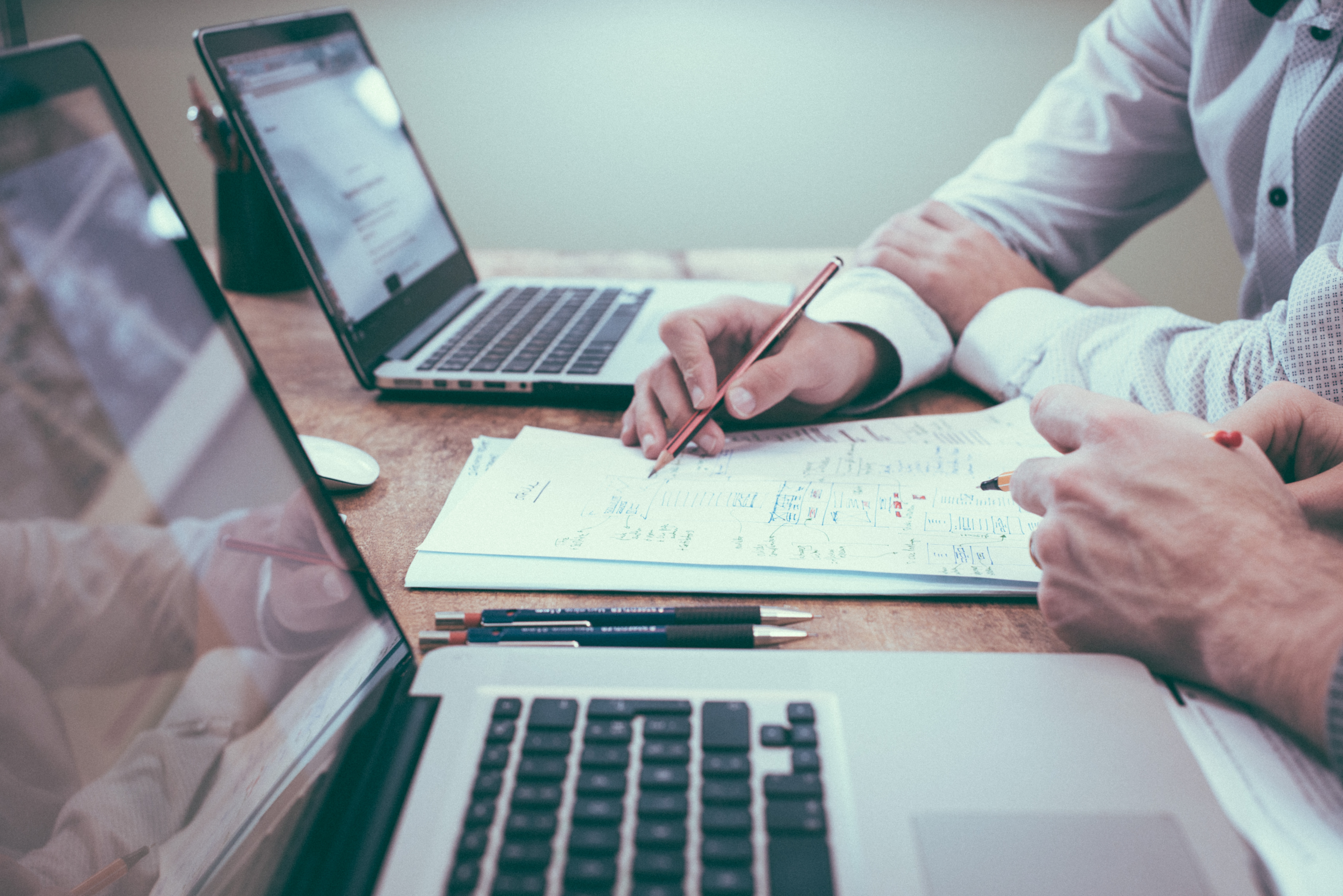 Image Source: Unsplash
Here's how you can create effective target personas:
Begin with Research: Start by gathering a general understanding of your market. Look into industry reports, competitor data, and other large-scale resources.
Data is Key: Use actual data from your existing customer base to inform your target persona. Surveys, phone interviews, and CRM systems can provide crucial insights into customer preferences, habits, and concerns.
Consider Demographics: Base details like age, gender, location, job title, and education can provide foundational insights about your target customers.
Deep Dive with Psychographics: Understand the hobbies, values, and lifestyles of your target persona. This psychographic information paints a clearer picture of why they may choose your product or service.
Understand Behavioral Patterns: Use tools like analytics to understand how your target persona interacts with your website or products.
Highlight Pain Points: Determine and address the challenges and problems your target persona faces. This makes your marketing campaigns more targeted and effective.
Engage with Sales and Customer Service Teams: These teams directly communicate with customers and have firsthand insights into their queries, feedback, and concerns.
Craft Multiple Buyer Personas: Recognize the diversity within your target market by developing several buyer personas.
Visualize Your Persona: Create a vivid representation of your target persona. This could include a fictional name, image, and all the essential details.
Regularly Refine: Your business and market dynamics change. Ensure your target persona evolves accordingly.
Narrate Their Story: Weave a narrative for your target persona, detailing their daily life, challenges, and how your offering fits their needs.
Steer Clear of Stereotypes: Base your target persona on real data and research, not assumptions.
Iterate Based on Feedback: Monitor how your target persona performs in your marketing strategies and tweak as necessary.
Cross-departmental Sharing: Ensure all departments, from product to marketing, understand and utilize the buyer personas.
The process of crafting a target persona requires diligence, data-driven insights, and continuous refinement. When done correctly, it offers a comprehensive blueprint on serving and effectively communicating with your ideal target customers.
Identify The Pain Points And Goals Of Your Customers
Understanding the pain points and goals of your target audience is pivotal for crafting successful marketing strategies and enhancing your product or service offerings.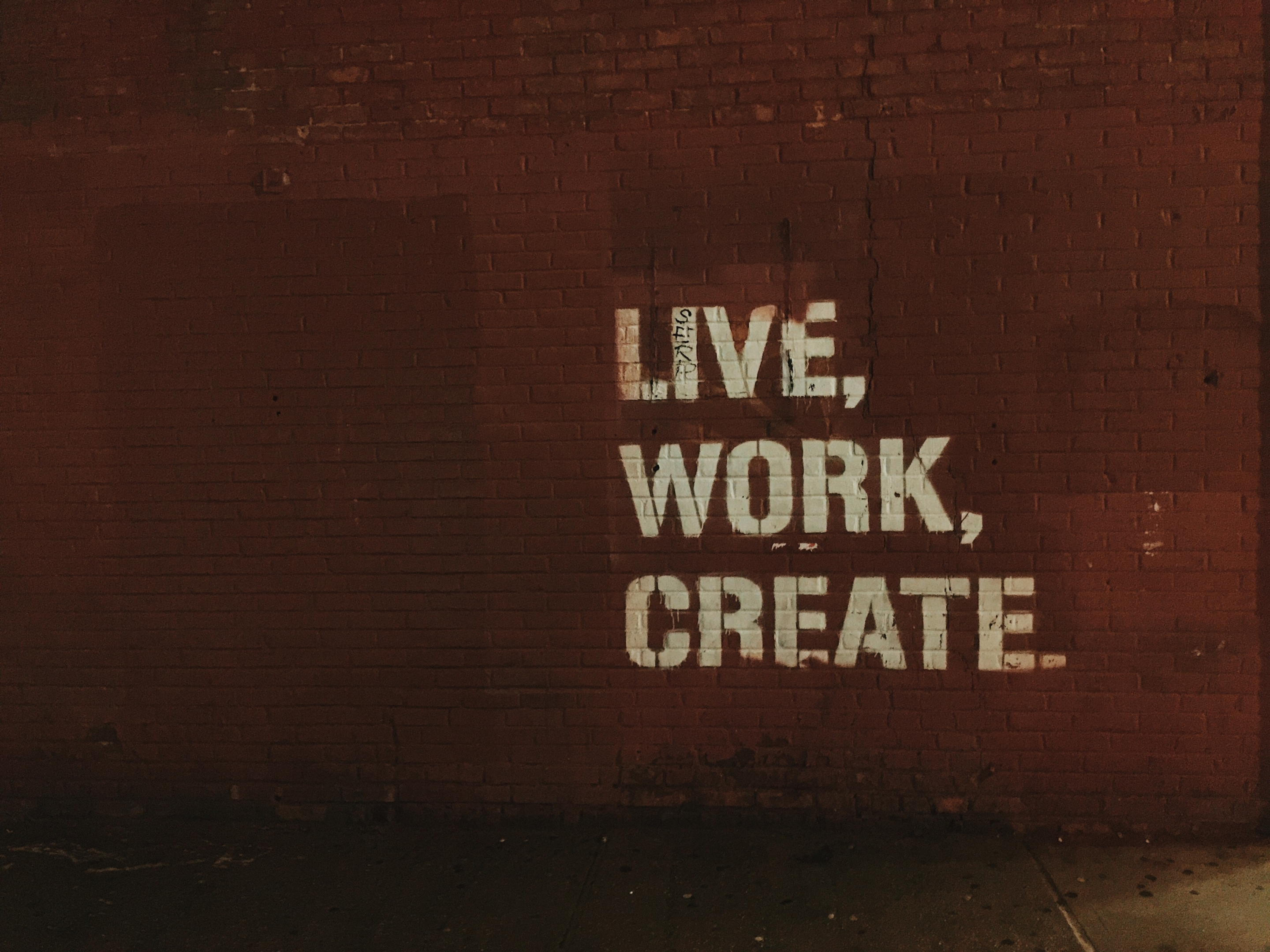 Image Source: Unsplash
Here's how to tap into these insights:
1. Conduct Surveys with Your Customer List
Distributing surveys to your customer list provides a direct platform for them to communicate their needs and frustrations.
2. Host Focus Groups with Target Market Representatives
Engaging segments of your target market in discussions can offer deeper insights into their unique challenges and desires.
3. Monitor Customer Feedback from Your Customer List
Regularly review feedback and complaints from your customer list. They often candidly express their pain points here.
4. Engage on Social Media with the Target Audience
Social media serves as a mirror to the sentiments of your target audience. Monitor their mentions, comments, and conversations.
5. Collaborate with Your Sales Team
Your sales team frequently communicates with both potential and existing customers. Their feedback can be a goldmine for understanding customer pain points.
6. UX Testing of Your Product or Service
Observing how your target audience interacts with your product or service can pinpoint areas of friction or unmet needs.
7. Competitor Analysis for Your Target Market
Determine where competitors might be succeeding or faltering in catering to the similar target market.
8. Sales Team Insights from Field
The sales team is at the frontline, directly engaging with the target market. Their observations on why some prospects don't convert can provide a clearer picture of existing pain points.
9. Analyze Data on Product or Service Usage
Use analytical tools to understand which features of your product or service resonate most with your target audience and where they experience challenges.
10. Map the Customer's Journey for Your Product or Service
Detailing the journey from awareness to loyalty can help define your target's encounters with potential obstacles or satisfactions.
11. Sales Team Workshops
Regular workshops with your sales team can unearth real-time insights on customer expectations and hurdles.
12. Personal Interviews with Target Audience Representatives
Engaging in one-on-one interactions offers a holistic understanding of individual pain points and aspirations related to your product or service.
13. Attend Industry Events with Sales Team
Participating in events alongside your sales team can offer firsthand insights and also helps in defining your target's evolving needs.
14. Continual Adaptation
With evolving market dynamics and trends, the needs of your target audience for your product or service will shift. Make it a habit to regularly revisit and refine your understanding.
By delving deep into the challenges and goals of your target audience concerning your product or service, businesses can enhance their offerings and establish a stronger connection, leading to increased loyalty and growth.
Use Your Target Personas To Create Customized Marketing Funnels
The art of successful marketing lies in understanding your audience. With well-defined target personas, you can personalize the buyer's journey, making it more relevant and efficient.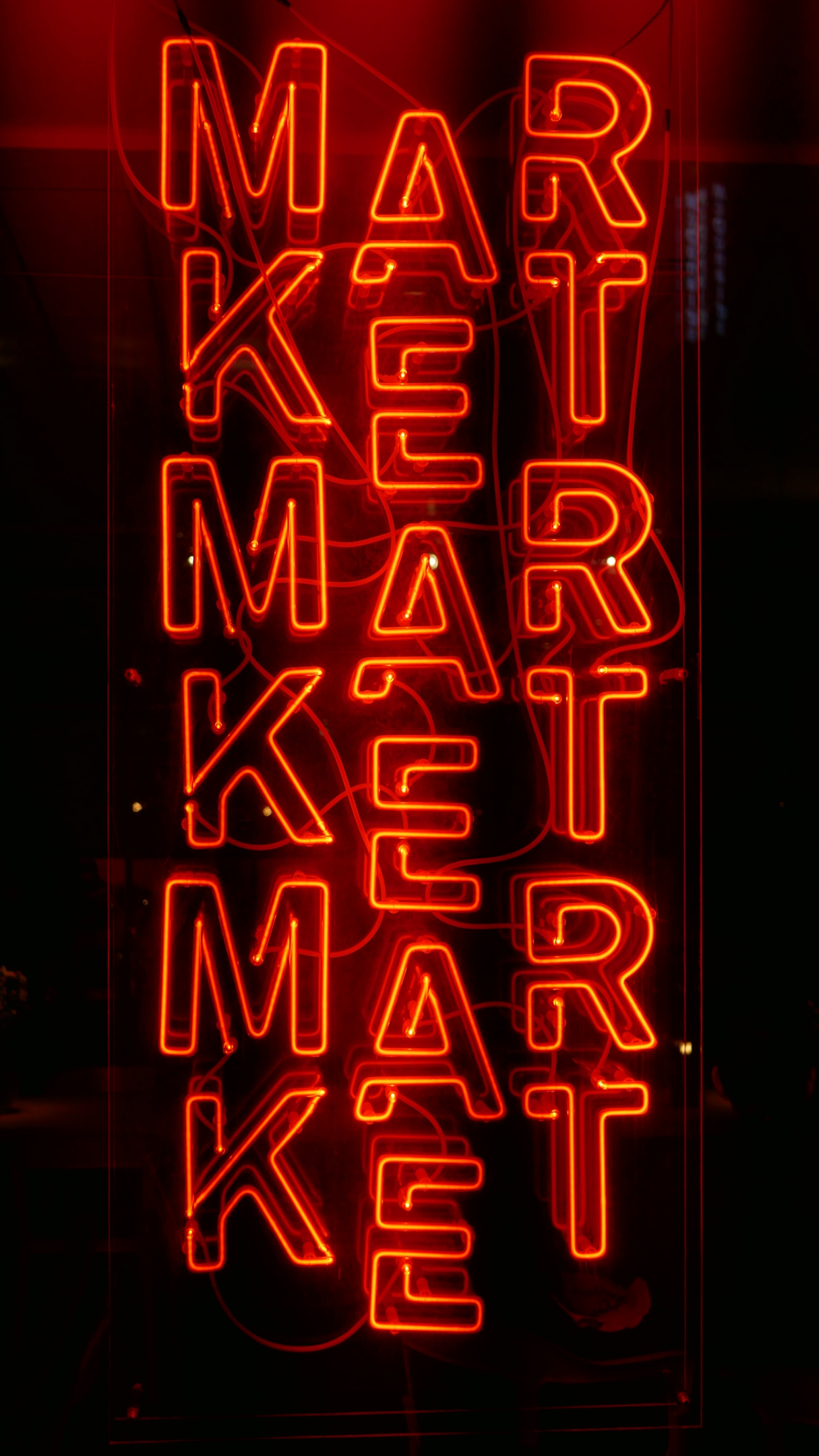 Image Source: Unsplash
Here's how you can do it:
1. Define the Journey for Each Persona
Understanding the Path: Each target persona may have a unique journey. For example, a 'budget buyer' might take longer in the consideration phase compared to an 'impulse buyer'.
2. Personalized Content Creation
Content that Resonates: Use the specific pain points, goals, and preferences of your target personas to generate content that speaks directly to them. If one persona values detailed information, provide long-form content or e-books. If another prefers visual data, use infographics or video content.
3. Tailored Calls-to-Action (CTAs)
Relevant Invitations: Different personas may be motivated by different CTAs. While a 'tech enthusiast' might respond to "Check out the latest features", a 'safety-first buyer' would be more inclined to click on "Discover how we prioritize your safety".
4. Segment Your Email Campaigns
Targeted Messaging: When communicating through email, segment your list based on target personas. Personalize the messaging, offers, and content to match the specific interests and needs of each group.
5. Personalize the Landing Pages
Experience that Converts: Design separate landing pages for each target persona. Highlight features, benefits, and testimonials that specifically address the needs and preferences of that segment.
6. Adjust Ad Campaigns Accordingly
Optimized Ad Spending: When investing in paid advertising, create ads that appeal to the specific motivations and interests of each persona. Use A/B testing to determine which ad copy or visuals resonate most with each group.
7. Utilize Retargeting Strategies
Persona-specific Retargeting: Not all visitors convert the first time. Use retargeting ads that align with the interests and behaviors of each persona, ensuring the content is relevant to their stage in the buying process.
8. Evaluate and Optimize the Funnel
Continual Improvement: Regularly review the performance metrics for each persona-specific funnel. Look for drop-offs or bottlenecks and adjust strategies to improve conversions.
9. Engage in Social Listening
Tuned to Feedback: Monitor social media channels to understand the conversations and feedback related to your brand. This will provide insights into how each persona perceives your offerings and where you can improve.
10. Foster Relationships Beyond the Sale
Post-Purchase Engagement: Understand the post-purchase behavior and needs of each persona. Offer support, upsells, or loyalty programs tailored to their specific preferences.
By catering to the unique characteristics and needs of each target persona, you can create a marketing funnel that is more effective, providing a smoother journey for the consumer and better conversion rates for the business.
Related Posts
Nowadays inbound marketing has become a cornerstone of successful online strategies. Therefore it is important to understand how to create inbound marketing personas, but first you must know the essential...
Public relations (PR) campaigns and digital PR campaigns are critical components of a holistic digital marketing strategy. Both aim to bolster brand awareness and elevate the reputation and visibility of a...