To effectively generate revenue, a blend of appropriate models, strategic approaches, and a competent sales team is vital. The business realm is ever-changing, necessitating companies to be flexible and innovate continuously in their revenue generation approaches.
What is Revenue?
Revenue is the total amount of money a company brings in before any expenses. It's a critical metric to assess a business's health and viability. Revenue, often referred to as "sales," "income," or "turnover," is the total amount of money brought into a business during a defined period from its primary operations, before any expenses are subtracted. It's a vital metric for businesses, analysts, and stakeholders as it provides an indication of the company's operational performance.
Image Source: Unsplash
Here's a breakdown of the concept:
Primary Operations: Revenue typically comes from the primary operations of a business. For instance, for a retailer, revenue is generated from the sale of goods; for a service provider, it's earned by providing services.
Gross vs. Net Revenue: Gross revenue refers to the total revenue earned before any deductions, while net revenue subtracts allowances, discounts, and returns from the gross amount.
Multiple Streams: Businesses can have multiple revenue streams. A tech company, for example, might generate revenue from product sales, software subscriptions, and advertising.
Importance: Revenue serves as a starting point in a company's income statement. Once all costs and expenses are deducted from the revenue, the resultant figure is the profit or net income.
Growth Indicator: An increase in revenue over time often indicates business growth, expansion, or success in marketing and sales efforts. Conversely, declining revenues can be an early warning sign of challenges that a business may be facing.
Recurring vs. One-Time Revenue: Recurring revenue is predictable and is expected to continue in the future, like monthly subscriptions. One-time revenue is less predictable and might come from infrequent, high-value sales or one-off contracts.
Understanding revenue is fundamental for anyone involved in business, finance, or investing, as it provides essential insights into a company's financial health, operational efficiency, and growth potential.
Table of Contents
The Concept of Revenue Models
Revenue models are strategies or tactics a business uses to earn money. This can range from selling products to subscriptions. The right model aligns with the company's core values, target audience, and market dynamics.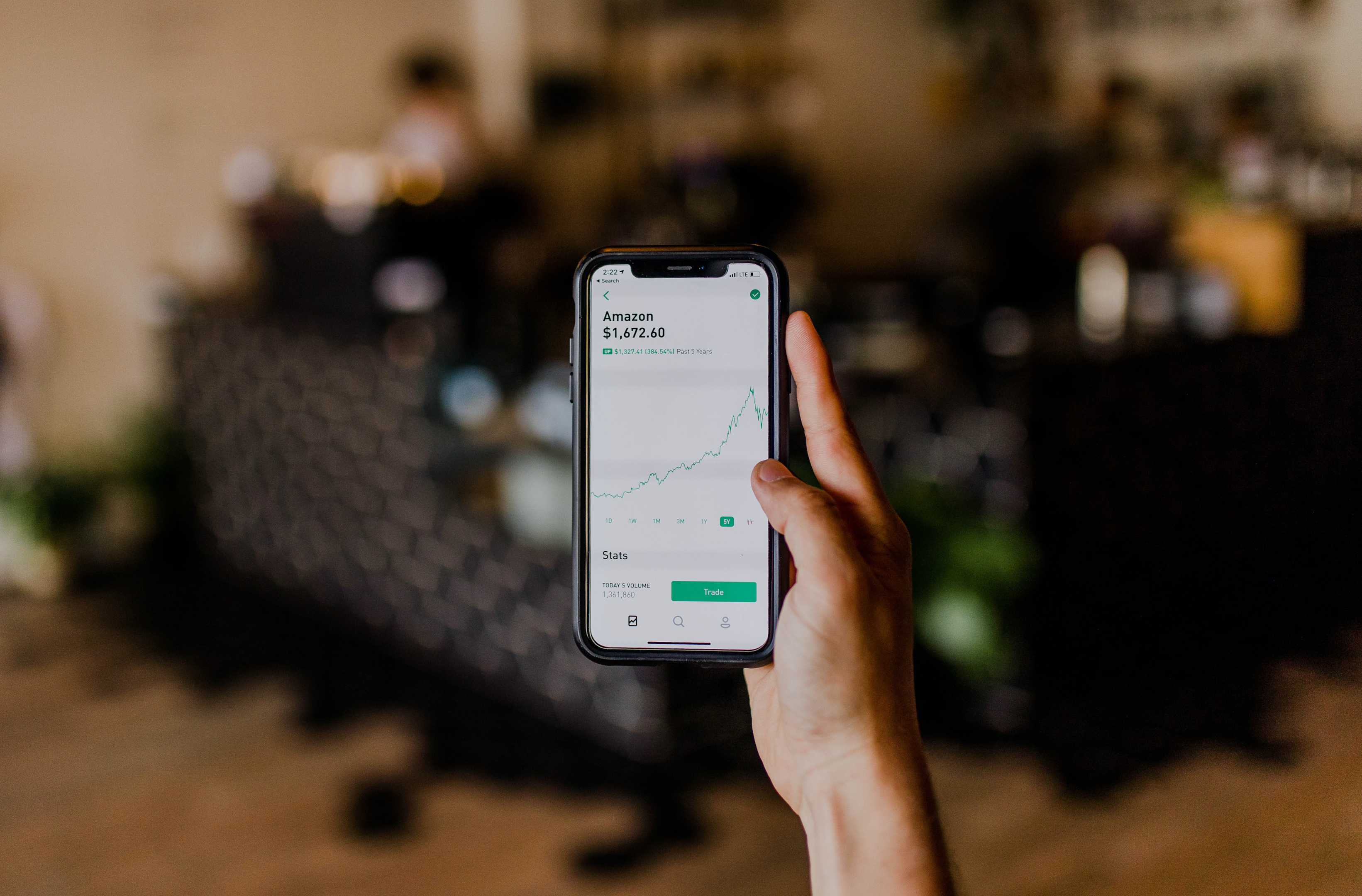 Image Source: Unsplash
Revenue Streams:

Central to revenue generation is the establishment of varied revenue streams, which are diverse channels a business taps into to earn income.

Revenue Models:

These define the structural approach to earning money through product sales, services, subscriptions, or other means. Tailoring the right revenue model for a business based on market insights is crucial.

Revenue Generation Strategies:

Beyond models, the essence lies in framing powerful strategies to access revenue streams. This involves understanding market trends, consumer behaviors, and potential opportunities.

Role of the Sales Team:

The front-liners in the revenue generation process. Their prowess and strategies can significantly influence a company's earnings. Hence, empowering the sales team, both with training and tools, is fundamental.

Dynamic Approach:

Revenue generation isn't static. As the business landscape evolves, revisiting and refining strategies is essential. An adaptive approach ensures resilience and optimal exploitation of arising opportunities.

Product Sales:

Hitting annual revenue targets often starts with product sales. Understanding market demand, ensuring quality, and devising a competitive pricing strategy are essential. Collaborating with the marketing team can elevate sales figures and meet the desired targets.

Service Offerings:

Beyond just selling products, monetizing expertise through services can be lucrative. Transparency and customer satisfaction play a pivotal role. Constant feedback between the sales and marketing teams ensures alignment with market demands.

Subscriptions:

Subscriptions have emerged as a robust revenue stream in the digital age, promising recurring income. It's not just about acquiring subscribers but retaining them. The value proposition needs to resonate with the target audience for prolonged engagement.

Affiliate Marketing:

While the sales team focuses on direct sales, leveraging affiliate marketing can provide an additional revenue stream. Promotions should align with the brand's image and appeal to the right target audience.

Diversification of Revenue Streams:

Depending solely on one revenue source can be risky. Diversifying ensures that a dip in one area can be compensated by another. This strategy is pivotal for meeting annual revenue targets.

Upselling and Cross-selling:

The sales team, with support from marketing insights, can identify opportunities within existing transactions. Offering complementary products or premium versions can substantially enhance the transaction's value.

Customer Retention:

Retaining customers is a combined effort of the sales and marketing teams. Loyalty programs, engagement strategies, and top-notch after-sales service ensure customers return, contributing to a steady revenue stream.

Dynamic Pricing:

Utilizing real-time data analytics allows businesses to adopt dynamic pricing, adjusting based on demand, competition, or perceived value. The sales and marketing teams should be in sync to ensure effective communication of the value at fluctuating prices.

Expand Horizontally:

Entering new demographics or regions diversifies the customer base. The marketing team plays a critical role in researching and understanding new territories, ensuring the sales team approaches with the right pitch.

Understand Customer Needs:

A combined effort of the sales and marketing teams to align products with customer needs ensures quicker sales cycles and higher conversions.

Emphasize Value:

In saturated markets, the marketing team should craft compelling narratives emphasizing unique value propositions, helping the sales team in sealing deals.

Adaptability:

Markets evolve, and so should revenue strategies. Regular brainstorming between the sales and marketing teams ensures the business remains adaptive and responsive.

Efficiency:

Maximizing revenue isn't just about generating more but also retaining a significant chunk. Streamlined operations, combined with strategic efforts of the sales and marketing teams, ensure higher net revenue.

Integrity:

Upholding ethical considerations in revenue generation fosters trust. Fair practices, transparent pricing, and genuine value ensure long-term customer relationships and loyalty.

Empower Your Sales Team:

The sales team, as frontline warriors, needs to be equipped with the right tools and data insights. Regular training sessions, combined with feedback from the marketing team, ensure they remain sharp and effective.
Revenue model types
A revenue model is a framework for generating financial income. It identifies the revenue source (or sources) and the process by which sales are made.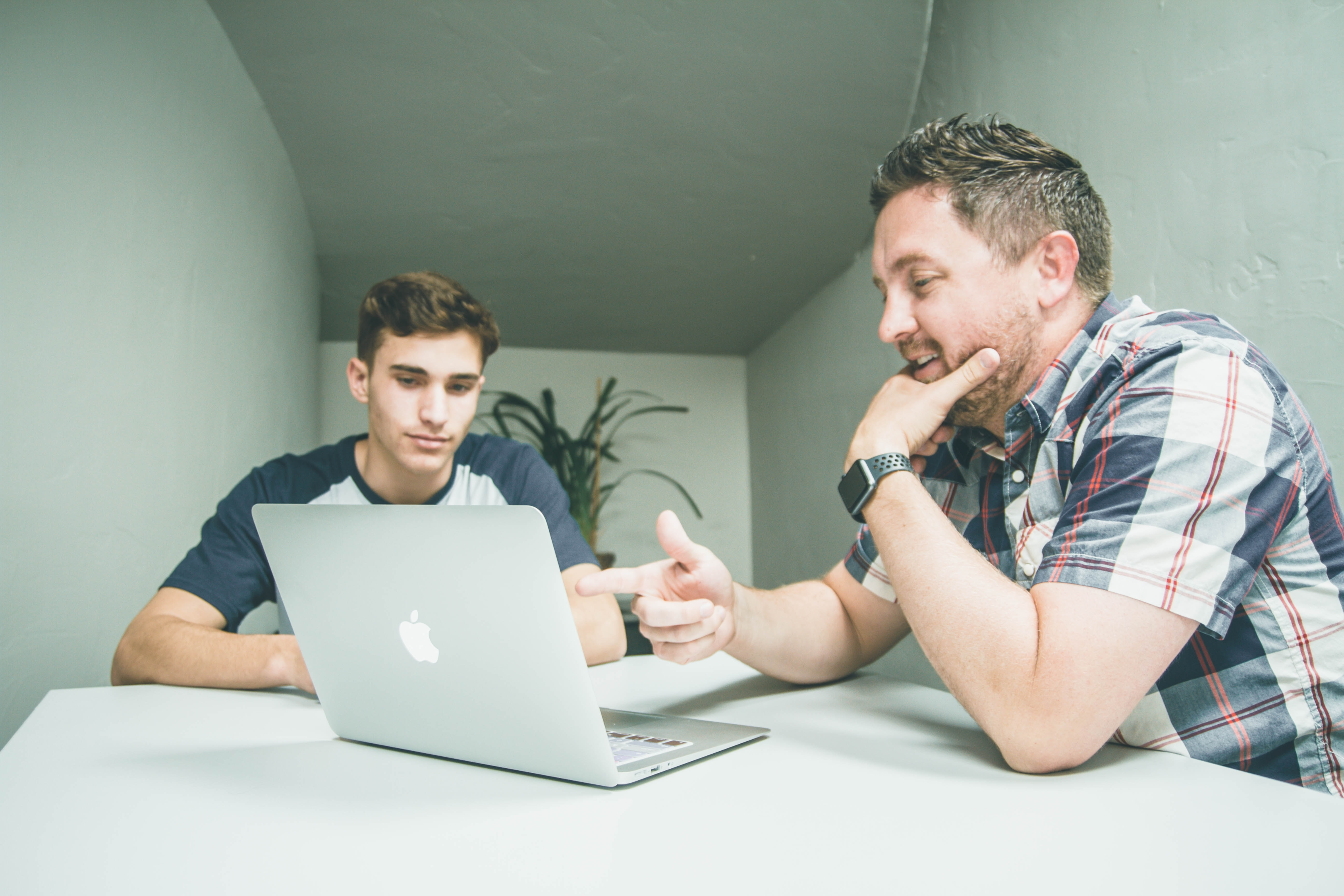 Image Source: Unsplash
Here are several common types of revenue models, expanded with details:
Product Sales Model:

Description: A foundational model where businesses sell physical or digital goods directly to their target audience.
Strategy: Determine the right pricing strategy based on the target market and competition. The sales team often collaborates with the marketing team to reach annual revenue targets.
Examples: Retail stores, e-commerce platforms, software sales.

Service Revenue Model:

Description: In this model, businesses charge for professional services, leveraging their expertise for revenue generation.
Strategy: Understand customer lifetime value to set the right service prices and expand revenue growth.
Examples: Consultancies, law firms, advertising agencies.

Subscription Model:

Description: This model promotes steady revenue generation as customers pay recurring fees to access services or products.
Strategy: The sales team focuses on customer retention, understanding that maintaining existing subscribers contributes directly to achieving revenue goals.
Examples: Streaming services, SaaS platforms.

Affiliate Revenue Model:

Description: A proactive approach to revenue generation where businesses earn commissions by promoting another company's offerings.
Strategy: By understanding the target audience's preferences, both the sales team and marketing team can better direct efforts, ensuring higher conversions.
Examples: Bloggers, affiliate networks.

Advertising Revenue Model:

Description: Sites or apps attract a large target audience to charge advertisers fees for displaying their ads, ensuring revenue generation.
Strategy: Enhance user engagement and platform growth to increase ad value and thus revenue.
Examples: Websites, social media platforms.

Freemium Model:

Description: A strategic model that leverages free offerings to drive revenue generation through premium upgrades.
Strategy: The marketing team often highlights premium benefits to convert free users, directly impacting revenue growth.
Examples: Apps, SaaS platforms.

Licensing Model:

Description: Charging for the replication and distribution rights of intellectual properties.
Strategy: Pricing strategy is crucial here, as businesses must understand the value of their IP in the market.
Examples: Software, music rights.

Franchise Model:

Description: Entrepreneurs are given the rights to operate using established branding in exchange for fees, aiding in revenue generation.
Strategy: Regularly assess franchisees to ensure brand consistency and meet revenue goals.
Examples: Fast-food chains, convenience stores.

Transaction Fee Model:

Description: Platforms earn by charging fees for mediating or facilitating a transaction.
Strategy: Ensure a seamless user experience to encourage more transactions, amplifying revenue generation.
Examples: Online marketplaces, booking platforms.

Crowdfunding Model:

Description: Innovative revenue generation by collecting funds from a large number of supporters or customers online.
Strategy: Transparency is key. Keeping the target audience informed can help in achieving revenue targets.
Examples: Kickstarter, GoFundMe.

Data Sales Model:

Description: Collecting user data and then selling it for revenue generation.
Strategy: Adherence to data protection regulations is critical. The marketing team often plays a role in promoting data packages to interested parties.
Examples: Data brokerage firms.

Razor and Blades Model:

Description: Primary products are sold at a reduced price, but related consumables generate the revenue.
Strategy: Ensure the quality of both primary and consumable products to ensure customer loyalty and consistent revenue.
Examples: Printers with ink cartridges.
Diversifying and adapting these revenue models can be crucial for sustained revenue growth and achieving annual revenue targets.
Determine your goal and target audience
Every action in business should stem from a clear, well-defined objective. This is especially true when it concerns sales revenue and achieving milestones that contribute directly to the bottom line.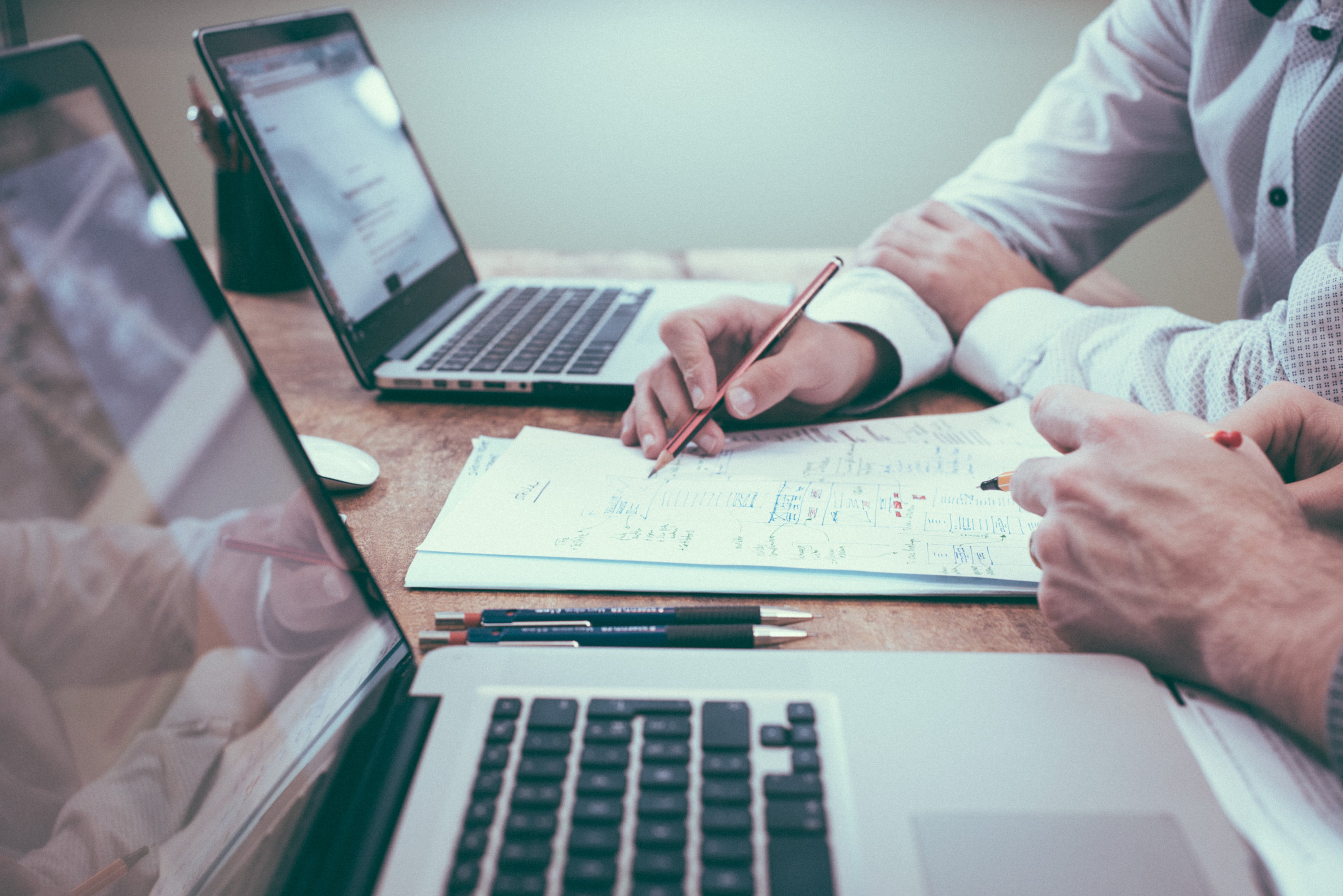 Image Source: Unsplash
1. Steps to Determine Your Goal:
Current State Assessment: Start by evaluating where your business stands, especially in terms of sales revenue. Are you meeting, exceeding, or falling short of projections?
Specific Objectives Definition: Utilize the SMART criteria to draft precise objectives. For instance, aiming to reduce customer acquisition costs by 15% or increasing recurring revenue by 25% in the upcoming year can be clear objectives.
Prioritize Objectives: With multiple revenue streams and targets, ranking goals based on factors like potential impact on sales revenue and feasibility is paramount.
Collaboration: Engage your sales and marketing team to ensure that the objectives align with the larger company mission and tap into their insights on the sales process.
Documentation: Record the goals and share them with key stakeholders, including the customer success team, to ensure alignment across departments.
3. Understand Your Target Audience
The key to acquiring and retaining paying customers lies in a profound understanding of their needs, desires, and challenges.
Steps to Understand Your Target Audience:
Segmentation: Break down your broader audience into smaller groups. These segments can be based on how frequently they generate sales revenue or their lifetime value.
Persona Crafting: Develop comprehensive profiles of potential paying customers. For instance, "Enterprise Eric" might signify a segment that could contribute significantly to recurring revenue.
Research Through Engagement: The customer success team can be a goldmine of information. Collaborate with them to understand common feedback, queries, and challenges faced by customers during the sales process.
Data Analysis: Employ analytics to decipher the behavior of potential paying customers. This involves tracking their journey, from first interaction to conversion, and identifying points in the sales process where they might drop off.
Feedback Loop: Create a mechanism where the sales and marketing team can regularly receive input from the customer success team. This can help in refining the sales process, reducing customer acquisition costs, and increasing sales revenue.
Iterate and Refine: As with all strategies, it's essential to iterate. Regularly check in with your customer success team to get firsthand feedback from paying customers and adjust your approach accordingly.
A well-structured goal combined with an in-depth understanding of your target audience forms the bedrock of business success. Such an approach not only optimizes customer acquisition costs but also maximizes sales revenue. Both your sales and marketing team and customer success team play pivotal roles in this journey, ensuring that every stage of the sales process is optimized for conversion and retention.
Who is Responsible for Revenue Generation?
Revenue generation is the lifeblood of any organization, and understanding the intricacies of how it works is crucial for long-term success. While many associate revenue generation solely with the sales department, the reality paints a more holistic picture.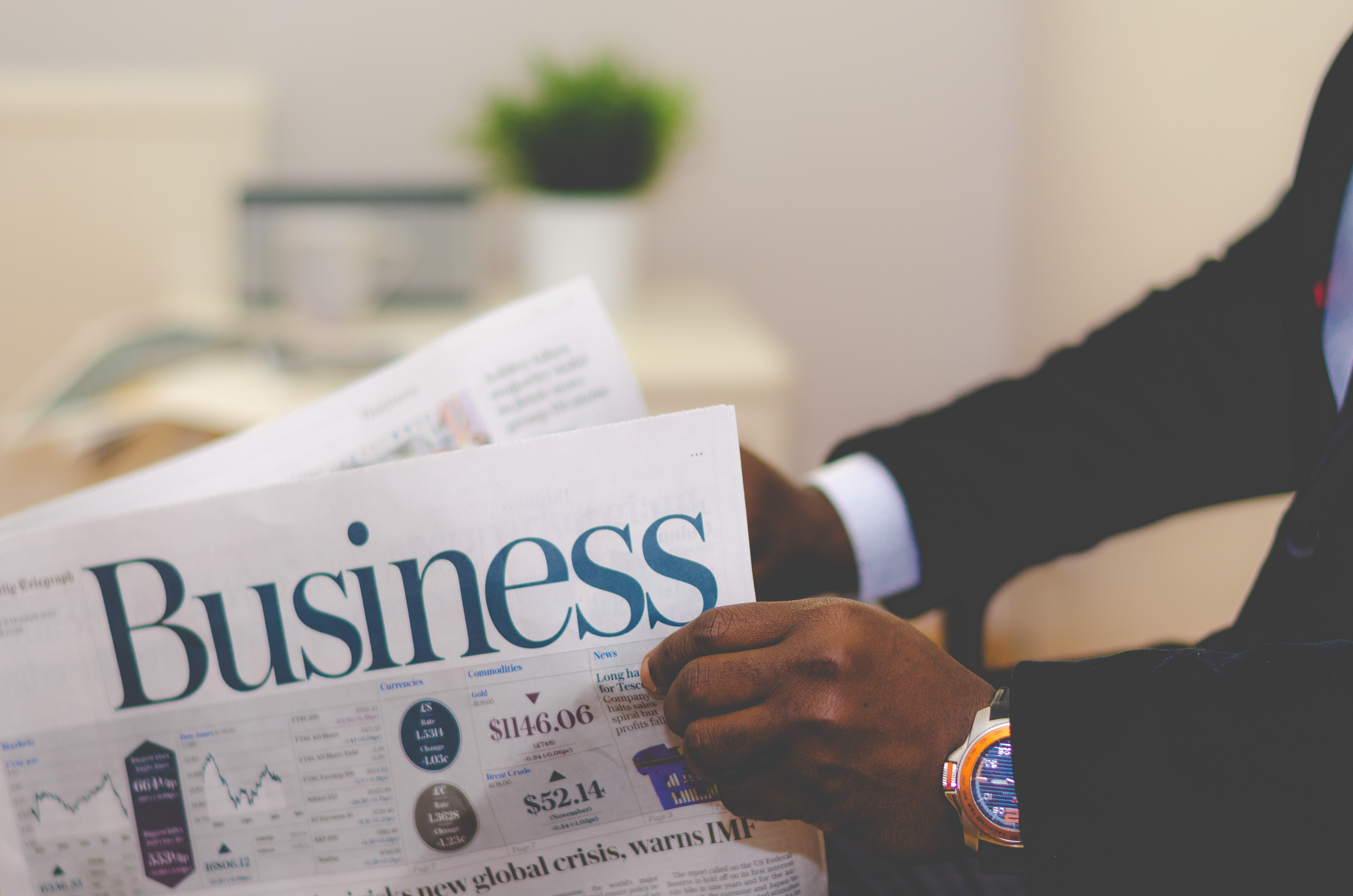 Image Source: Unsplash
Here's a look at who is responsible for revenue generation and how various facets of a business contribute to its revenue streams:
Sales Team: The frontline warriors in generating revenue. Their primary role is direct engagement with potential customers. By understanding clients' needs and showcasing how the business model can solve their problems, they drive sales and directly contribute to revenue streams.
Marketing Team: They play an integral part in the revenue model. By creating brand awareness and generating leads, they lay the foundation upon which sales can build. Their strategies cater to the target audience, fostering interest and setting the stage for generating revenue.
Product Development Team: Central to any revenue generation strategies, they ensure the products align with market needs. By continuously iterating and improving the offerings, they ensure the business model remains competitive and relevant.
Customer Success Team: Ensuring that paying clients remain happy clients is their domain. Their efforts in building long-term relationships play a pivotal role in recurring revenue, an invaluable revenue stream for many businesses.
Finance Team: Their influence on the revenue model is subtle but vital. From crafting the pricing strategy to assessing the profitability of various revenue streams, their insights can greatly impact revenue goals.
Business Development Team: Beyond individual sales, this team looks at strategic avenues and partnerships. They seek opportunities that align with the business model, opening doors to new revenue generation pathways.
Management & Leadership: The architects of revenue generation strategies. By setting annual revenue goals and ensuring all departments align, they steer the ship towards financial success.
Operations & Support: Their efficiency can significantly influence revenue generation. Timely deliveries, quality service, and reduced overheads all contribute to client satisfaction and, by extension, revenue.
R&D Team: Continual innovation is key to generating revenue in the long term. By creating and refining products, they directly influence sales and the revenue model.
Human Resources: Their role in revenue generation is indirect but pivotal. By sourcing and nurturing talent, they ensure that all teams have the resources needed to achieve their revenue goals.
While individual teams have their specific roles, the interplay between them is what drives a company's ability to generate revenue. From setting the right revenue goals, choosing the optimal revenue model, to executing effective revenue generation strategies, each component of an organization plays its part in ensuring consistent and growing revenue streams.
What does it mean to increase revenues?
Increasing revenues is an essential endeavor in a business's life cycle, pivotal to its sustainability and growth. The process of enhancing the inflow of money from primary operations over a specific period is intrinsically tied to a company's revenue generation process.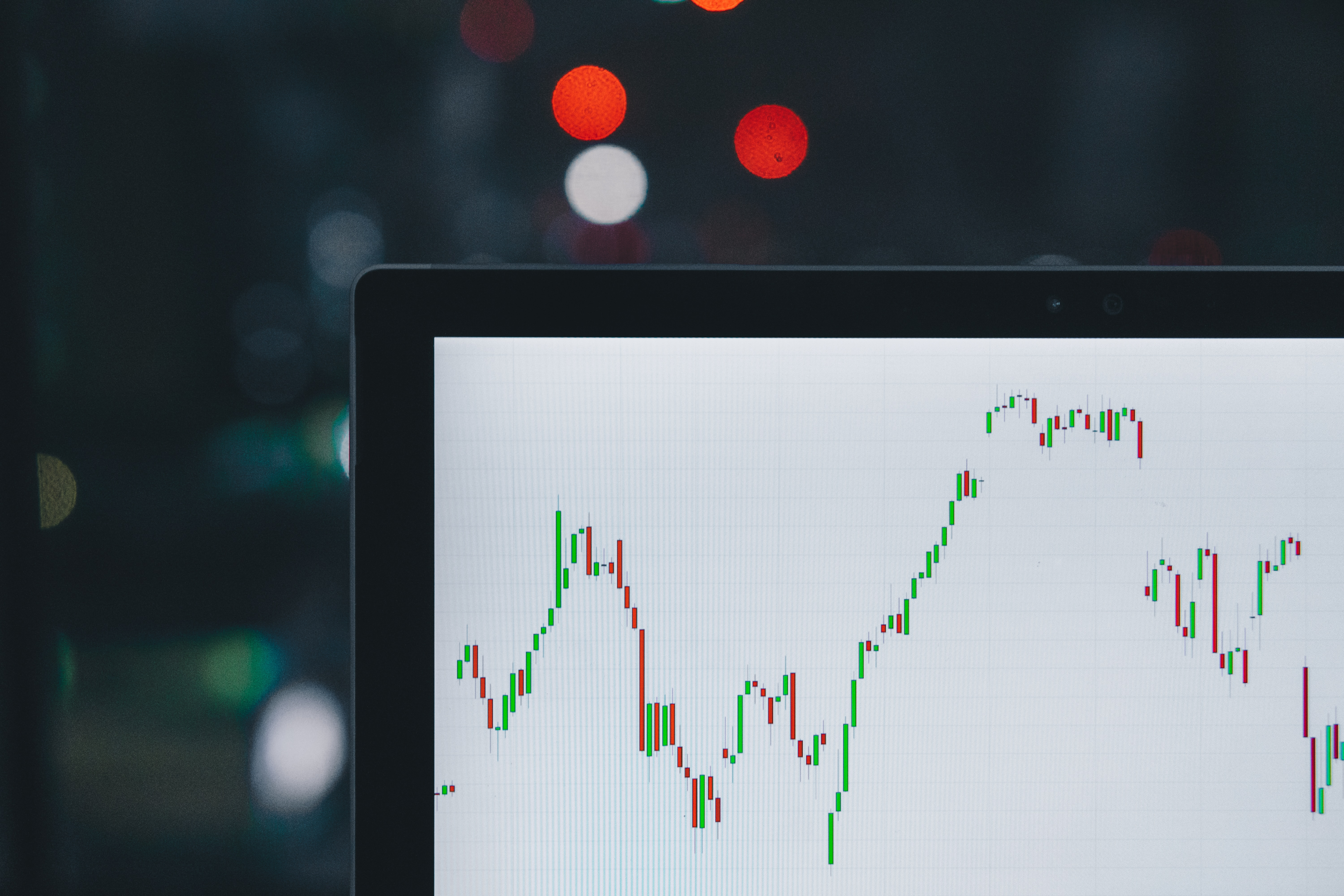 Image Source: Unsplash
Understanding the Revenue Generation Process: At its core, the revenue generation process involves strategies and methods to earn revenue from sales, services, or other primary income sources. The sequence starts with identifying potential revenue streams, setting up mechanisms to tap into them, and then optimizing these processes continually.
Significance of Multiple Revenue Streams: Companies diversify their operations to create different revenue models. By diversifying, businesses can shield themselves from market volatility affecting a single stream. This diversification can be in the form of new product lines, services, or even venturing into different markets.
The Role of Sales and Marketing Alignment: One of the pivotal aspects of the revenue generation process is ensuring sales and marketing alignment. These teams need to collaborate, share insights, and work towards common revenue goals. Proper alignment can lead to a more accurate revenue forecast, helping businesses predict and strategize for future income.
Predicting the Future with Revenue Forecast: A revenue forecast is an estimate of a company's future sales and is a pivotal tool in the revenue generation process. This forecast, when done correctly, provides insights into future cash flows, helping in strategic planning, budgeting, and risk assessment.
Challenges and Opportunities in Different Revenue Models: While having different revenue models offers flexibility and diversification, each model brings its unique challenges. It's vital to understand each model's nuances, from customer acquisition costs to retention strategies, to truly earn revenue effectively.
Continuous Optimization: The landscape of how businesses earn revenue keeps evolving. From changes in consumer preferences to technological advancements, companies need to adapt their revenue stream strategies. Regularly reviewing and refining the revenue generation process, especially in light of sales and marketing alignment, ensures that businesses remain agile and responsive.
The End Goal: While the immediate goal is to earn revenue, the broader objective is to ensure profitability, sustainability, and growth. It's not just about creating multiple streams but ensuring each stream is optimized, efficient, and aligned with the company's larger goals.
Understanding and mastering the revenue generation process is a cornerstone of business success. Whether through exploring different revenue models, ensuring sales and marketing alignment, or accurate revenue forecasting, businesses must be proactive, adaptable, and strategic in their approach.
How to Create a Profitable Revenue Generation Process
Creating a profitable revenue generation process involves strategic planning, diversification of revenue streams, and continuous optimization.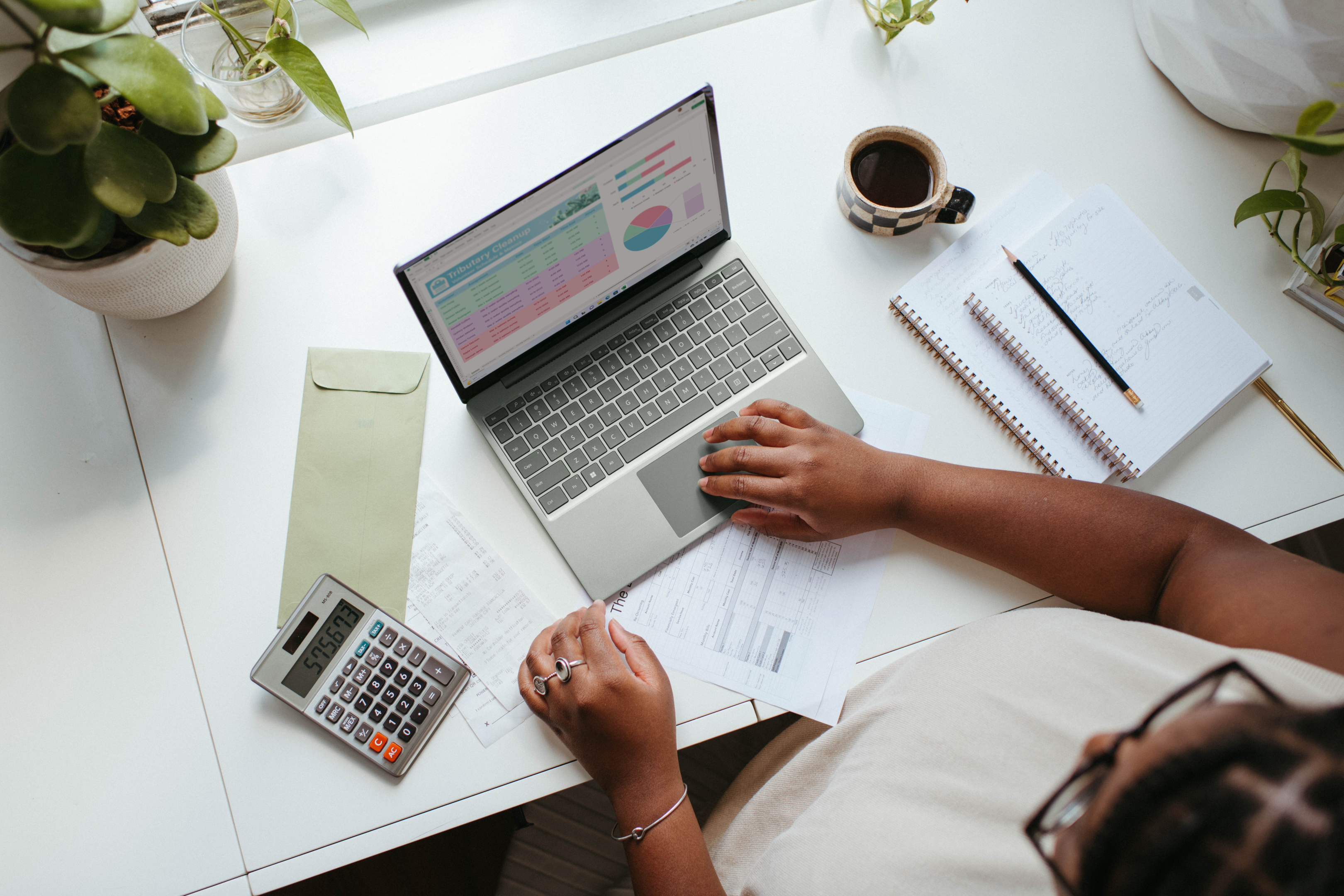 Image Source: Unsplash
Here's a guide that analyzes the way to create profitable process of generating revenue:
Diversify and Explore Different Revenue Streams:

Analyze Current Revenue Sources: Understanding your current revenue streams helps identify areas of improvement and potential gaps.
Experiment with Different Revenue Streams: Diversifying ensures sustainability and reduces reliance on any one source. From product sales, subscriptions, to affiliate marketing – exploring different revenue streams keeps the cash flow steady.
Validate New Revenue Streams: Before committing resources, test and validate new streams to ensure they align with your brand and have the potential to increase revenue.

Understand Common Revenue Models:

Knowledge of Common Revenue Models: Being aware of the most common revenue models helps in choosing the right approach. Whether it's a subscription model, a freemium approach, or direct sales, understanding common revenue models is essential.
Adapt Based on Target Audience: Different audiences might respond better to different revenue models. Adapt accordingly to maximize revenue.

Optimization of Sales Strategy:

Acquire New Customers: Focus on strategies to attract new customers. Offering promotions or trial periods can be effective.
Cross-Selling: Increase revenue by recommending complementary products or services to existing customers. Cross selling 5 times to a customer can significantly boost sales revenue.
Shift Focus to Revenue Generating Tasks: Prioritize tasks that directly impact revenue. Reduce time spent on non-revenue generating tasks by automating or delegating them.

Enhance Customer Value:

Retain and Upsell: Keeping current customers is more cost-effective than acquiring new ones. Furthermore, offering premium versions or additional features can increase revenue.
Minimize Churn: Address concerns, collect feedback, and ensure customer satisfaction to retain them and ensure a consistent revenue stream.

Operational Efficiency:

Eliminate Non-Revenue Generating Tasks: Streamline operations and automate where possible to focus more on revenue generating tasks.
Leverage Technology: Use CRM systems and other tools to enhance customer relationships, understand buying patterns, and forecast sales.

Continuous Monitoring and Feedback:

Regularly Review Revenue Streams: Check the effectiveness and profitability of different revenue streams. Adjust strategies based on what's yielding the best results.
Customer Feedback for Continuous Improvement: Engage with your customers regularly to gain insights into their needs, preferences, and pain points.

Innovate and Adapt:

Stay Updated: Markets evolve, and so do consumer preferences. Regularly update your strategies, offerings, and revenue models to stay relevant and increase revenue.
Invest in Training: Equip your team with the latest sales techniques, market insights, and tools to stay ahead in the game.
To consistently increase revenue, businesses must focus on diversifying their revenue streams, understanding their audience, optimizing their strategies, and ensuring customer satisfaction.
How to increase revenues and sales
Increasing revenues and sales is at the core of a business's growth. However, ensuring a consistent rise requires strategic planning and leveraging various methods.
Image Source: Unsplash
Understand Your Target Audience:

Customer Segments: Recognize and segment your audience based on demographics, purchasing behavior, and needs. This not only helps in tailoring your product but also in designing specific marketing campaigns.
Value Proposition: Your value proposition should resonate with these segments, highlighting how your product or service meets their unique needs.

Engage with Other Businesses:

Collaborating or partnering with other businesses can open up new sales opportunities, especially if there's a complementary relationship.
Joint marketing campaigns or bundling offers with other businesses can increase visibility and value for customers.
B2B sales, especially with businesses that can benefit from your offerings, can significantly keep your business afloat during challenging times.

Effective Marketing and Advertising:

Performance Marketing: Adopt performance marketing strategies, where you pay for specific results like a click, lead, or sale. This can optimize your advertising spend.
Advertising Model: Invest in an effective advertising model. Selling advertising space on platforms or mediums you own can be a great way to boost your revenue.
Value Proposition: Ensure your marketing messages clearly communicate the unique value your product or service brings.

Diversifying Revenue Streams:

Advertising Space: If you have a popular platform, website, or app, leasing out advertising space can be an avenue for increasing revenue.
Introducing New Products/Services: By catering to different customer segments, you ensure multiple streams of income, keeping your business afloat.

Pricing and Revenue Models:

Pricing Strategies: Your pricing strategies should align with your value proposition and the perceived value among your customer segments.
Advertising Model: Besides selling products or services, consider how you can generate income from advertising. For example, if you have a content-rich website or app, selling advertising space can become a significant revenue stream.

Sales and Expansion:

Sales Opportunities: Regularly analyze market trends and customer feedback to identify new sales opportunities, be it in new products, regions, or customer segments.
Value Proposition: Highlighting your unique selling points can make you stand out in a crowded market, aiding in increasing revenue.

Maximizing Profit and Efficiency:

Profit Margin: While focusing on revenue, also keep an eye on your profit margin. High sales don't always equate to high profit.
Performance Marketing: Through performance marketing, you can ensure you're getting a good return on your advertising investments.

Continuous Improvement:

Feedback: Seek feedback not just from customers but also from other businesses you work with. They can offer a different perspective on improving your value proposition or identifying new sales opportunities.

Build Relationships:

Engage with Customer Segments: Personalized marketing, promotions, or products for specific customer segments can lead to a more loyal customer base and repeat business.

Stay Updated:
Adopt New Strategies: The world of sales and marketing is ever-evolving. New tools, technologies, and strategies emerge, like performance marketing, which can offer higher returns on advertising spend.
The pathway to increasing revenue and sales lies in understanding your customer segments, optimizing your value proposition, and leveraging both traditional and modern revenue models. Regular assessments and adaptability are key.
7 Types of Revenue Streams You Can Implement For Your Business
Revenue streams are essential components of a business model, dictating how a business earns money.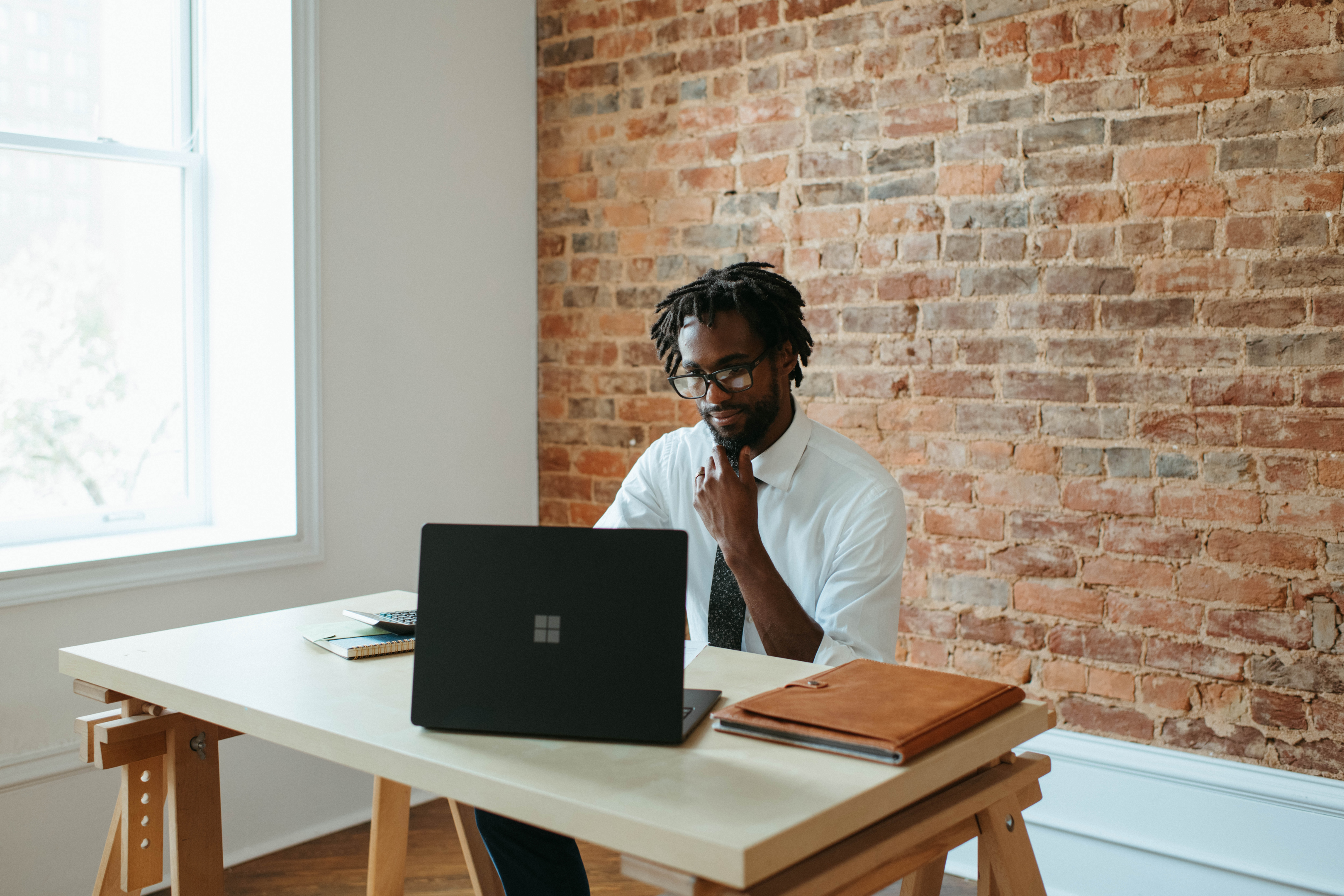 Image Source: Unsplash
Here's a breakdown of seven different types of revenue streams that businesses can implement, peppered with the specified dose of insights:
Sales of Products or Services:

Direct Sales: This conventional revenue stream sees businesses selling products or services straight to the customer. Many companies adopt a specific pricing model to determine the cost of their products. When they sell software, it's crucial to understand its value proposition and set the price accordingly.

Subscription-Based Model:

Recurring Revenue: A favored model among many online platforms, customers pay a subscription fee regularly (like monthly or yearly) to access a product or service. The key is to provide continuous value that justifies the ongoing fee. This is unlike licensing, where one-off or periodic payments are made for extended use.

Licensing and Royalty Fees:

Intellectual Property Profits: If a business has unique content or technology, it can license it to other businesses. This often includes software. However, unlike selling software directly, with licensing, businesses receive royalty fees based on usage or sales. Key performance indicators can help in gauging the success of these agreements.

Advertising and Sponsorship:

Revenue through Attention: Businesses with a substantial online presence can monetize by selling advertising space. Using a pricing model that caters to advertisers and aligns with the market can optimize revenue. Content marketing can amplify this by increasing user engagement and drawing advertisers.

Affiliate Marketing and Referrals:

Earning through Partnerships: By promoting other company's products or endorsing them, businesses earn a commission for each sale made through their referral. This often involves sales reps who actively market and refer these products or services to potential clients.

Freemium Model:

The Free to Premium Bridge: Common among companies that sell software or apps, the freemium pricing model offers basic features for free, encouraging users to upgrade for additional functionalities. Sales reps play a pivotal role in converting free users into premium subscribers.

Transaction Fees:

Revenue from Connections: For platforms connecting buyers and sellers, transaction fees become a crucial revenue stream. Here, a suitable pricing model ensures both the platform and its users profit. Monitoring key performance indicators will highlight the effectiveness of the fee structure.
To maximize these revenue streams, businesses should empower their sales reps with the right tools and insights. Combining these with an effective pricing model and robust content marketing strategies can substantially boost revenue generation.
Sales and Customer Success Alignment for Improved Financial Health
Demands integration between Sales and Customer Success to optimize the company's revenue streams and ensure sustained financial health.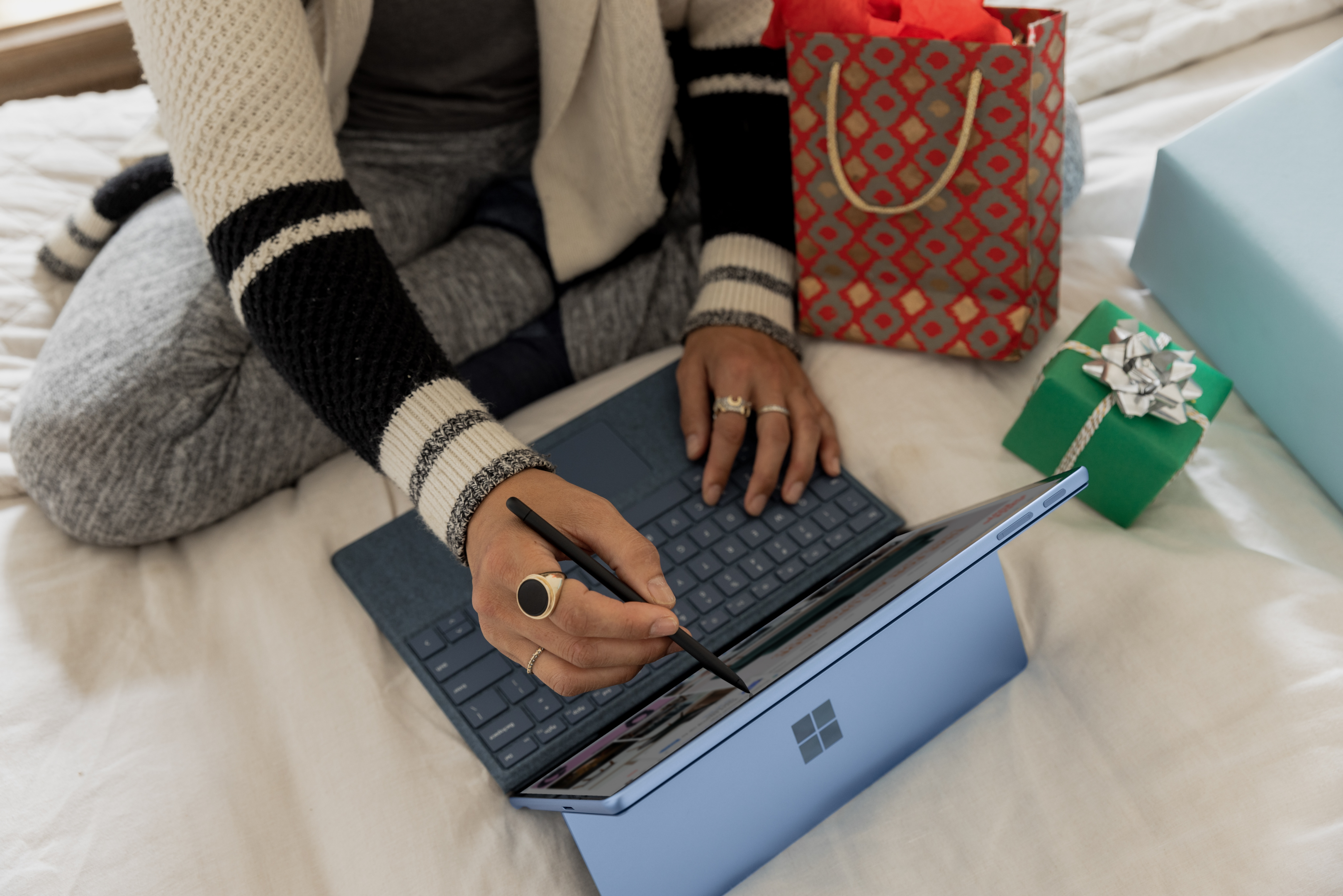 Image Source: Unsplash
Check why this alignment is not just beneficial, but essential:
Shared Goals and Vision:

Both the Sales and Customer Success teams need to be laser-focused on the same organizational goals. Whether it's boosting the revenue generated from new software licenses or maintaining a high retention rate, aligning these goals ensures everyone pushes towards enhancing the company's financial health.

Handoff Process:

A smooth transition post-sale from the Sales team to Customer Success is crucial for software companies. This continuity guarantees that the customer feels both valued and understood, leading to more revenue generated in the long run through upsells and referrals.

Communication is Paramount:

Effective channels of communication between the teams can foster better advertising campaigns tailored to genuine customer needs. Sales can relay insights into what prompted a customer to buy, and Customer Success can share feedback, refining future campaigns.

Feedback Loops for Improved Advertising Campaigns:

Customer Success's feedback on product utilization can aid Sales in fine-tuning their advertising campaigns. Similarly, Sales can provide insights into customer expectations, helping Customer Success in service delivery.

Joint Training for Software Companies:

Periodic training sessions are essential, especially in software companies. These sessions can promote a deeper understanding of the product's value proposition, customer pain points, and the broader objectives linked to the company's financial health.

Shared Metrics and the Financial Health Metric:

While each team has its unique KPIs, introducing shared metrics such as Customer Lifetime Value (CLV) or Net Promoter Score (NPS) is vital. Moreover, regularly reviewing the financial health through these metrics ensures that revenue streams are optimized.

Leveraging Collaborative Technology:

Employing shared CRM systems or collaboration platforms guarantees that both teams remain updated about a customer's status. This harmonization is particularly vital for software companies where product updates and usage patterns are critical.

Celebrate Collective Achievements:

Celebrating milestones, be it a successful advertising campaign or a notable upsell, instills a collective spirit and emphasizes the role of both teams in augmenting the company's financial health.
Understanding Revenue
Understanding the intricacies of revenue is essential for any business. Revenue, often synonymous with sales or turnover, signifies the gross income a business accrues before expenses are considered. It's not just about a single number; it's about understanding its sources, components, and the strategies to enhance it.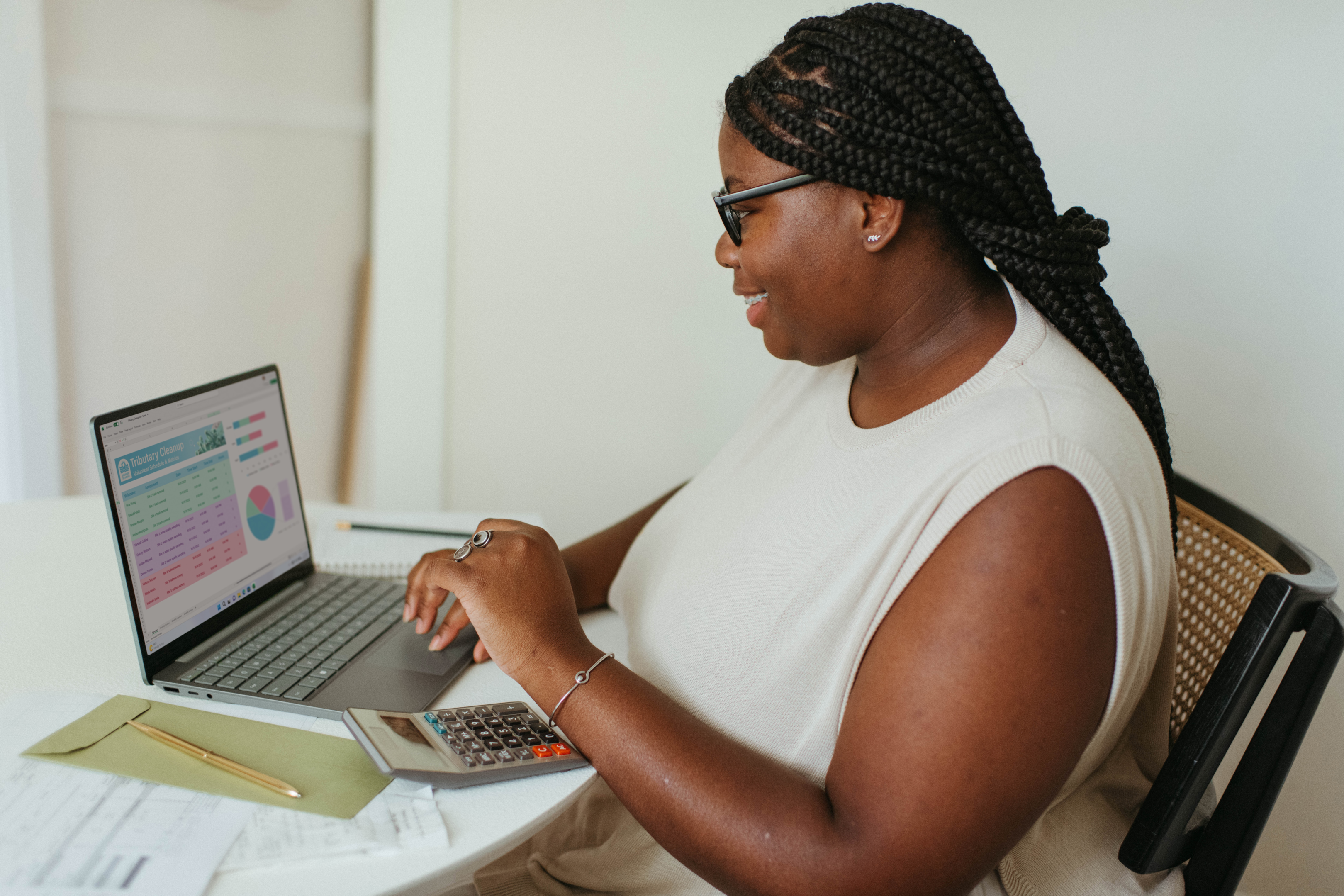 Image Source: Unsplash
Definition:

What is Revenue? Revenue is the sum total of money earned by a business over a given period without the deduction of expenses. It's the cornerstone of most income statements from which costs are later deducted to ascertain profit.

Components and Sources:

Different Revenue Streams: It's a fact that most businesses don't bank on just one source of revenue. To hedge against uncertainties, they diversify into multiple streams, like product sales, service fees, and subscriptions.
Common Revenue Models: Most businesses adopt familiar structures to generate income. These could range from subscription models, where customers pay periodically, to transactional models where income is realized per transaction.

Optimizing Revenue:

Marketing Campaigns: Well-executed marketing campaigns can significantly amplify revenue by bringing in new customers and re-engaging existing ones. In today's digital age, more businesses are leveraging targeted campaigns to drive sales.
Sales and Marketing Alignment: By aligning sales and marketing efforts, businesses can effectively tap into their target market, leading to better lead conversion and, consequently, increased revenue. It's crucial for most businesses, especially those in competitive niches.
Revenue Forecast: By anticipating future sales, businesses can strategize better, ensuring resources are aptly allocated, and investment decisions are well-informed.

Strategic Enhancements:

Cross-Selling: This involves recommending related products to customers. For instance, a laptop sale might be paired with software recommendations. Such strategies can notably elevate revenue.
The Revenue Generation Journey: As more businesses venture online, the revenue generation journey has seen transformative changes. It's no longer linear but consists of multiple touchpoints, from discovery to post-purchase engagements. Efficiently navigating this journey can substantially boost revenue.

Challenges and Considerations:

Diverse Revenue Streams: For most businesses, relying solely on one revenue stream can be precarious. Diversity in revenue sources ensures financial stability, even when one stream faces disruptions.
Marketing Campaigns and Customer Acquisition: While marketing campaigns are potent tools for customer acquisition, they must be strategic to ensure a positive return on investment. As more businesses compete for the same audience, campaign differentiation becomes paramount.

Customer-Centric Approaches:

Understanding Customer Lifetime Value: This metric indicates the potential revenue a customer can bring over the entirety of their association with a business. It helps in determining how much should be spent on acquiring and retaining that customer.
Innovative Revenue Generation Journeys: With the digital shift, more businesses are exploring innovative journeys for their customers, ensuring each touchpoint is optimized for revenue generation.

Ethics in Revenue Generation:

Marketing Campaigns and Ethical Considerations: While campaigns aim to persuade, they must remain truthful and transparent. Misleading campaigns might offer short-term gains but can harm the brand's reputation in the long run.
To conclude, revenue isn't just a financial metric; it's an indicator of a business's health, market position, and strategic effectiveness. As the business landscape evolves, understanding and optimizing revenue streams become indispensable for sustained growth.
Evaluating Different Models and Developing a Pricing Strategy to Generate Revenue
When it comes to crafting a pricing strategy for your product or service, it's vital to evaluate diverse pricing models. By studying the advantages and drawbacks of each, you can design a strategy that aligns with your business goals, your target audience, and market conditions. This can be especially effective in helping you generate revenue.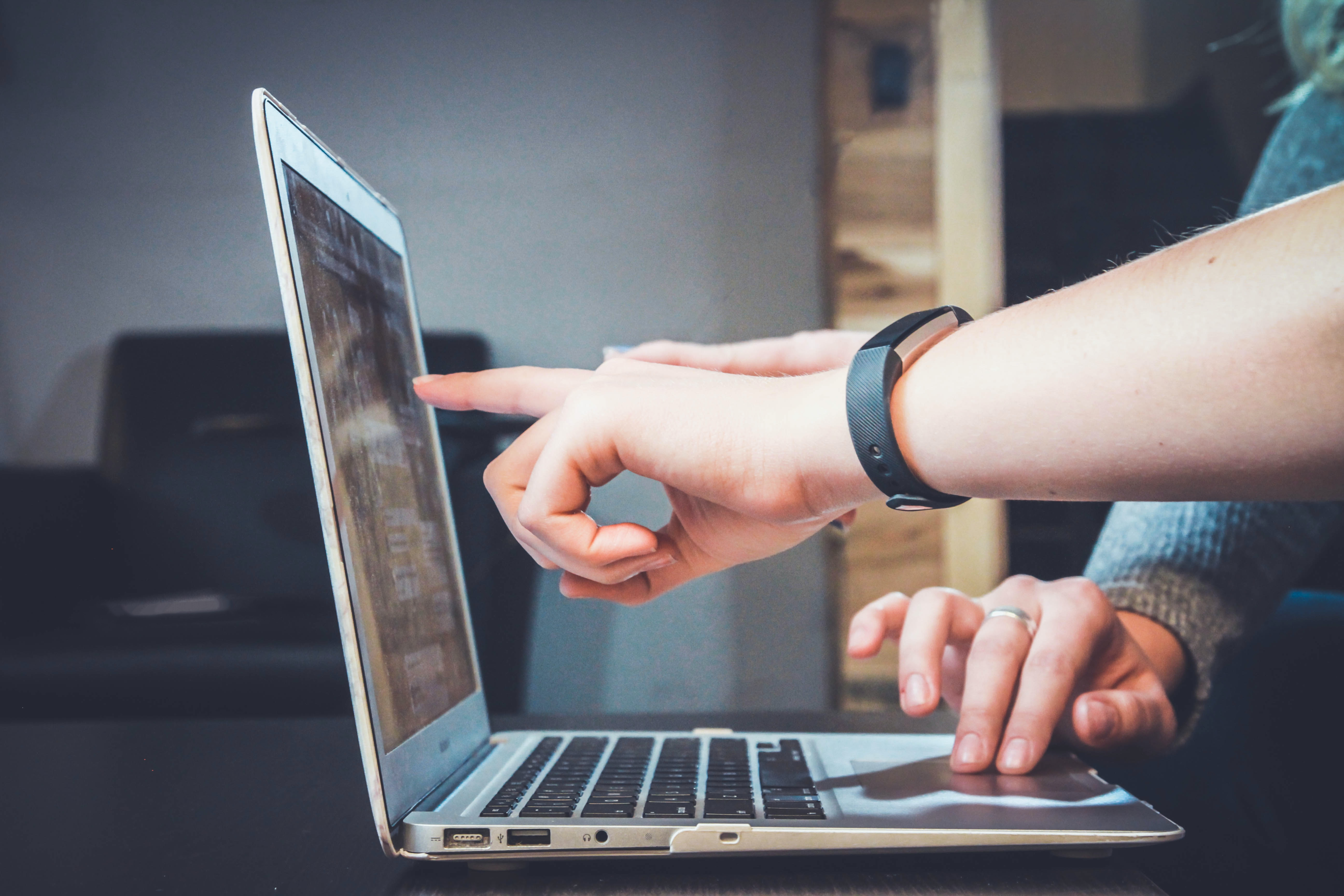 Image Source: Unsplash
1. Evaluate Different Pricing Models:
a. Cost-Plus Pricing:
Strengths: Easy to compute; Guarantees a profit margin.
Weaknesses: Doesn't take competition or perceived value into account.
Revenue Potential: By marking up costs, you generate revenue that exceeds production expenses.
b. Value-Based Pricing:
Strengths: Sets price according to customer perception; Can greatly generate revenue if the perceived value is high.
Weaknesses: Challenging to determine value; Requires a deep market grasp.
c. Competitive Pricing:
Strengths: Stays in line with the market rate; Can consistently generate revenue by appealing to a broad audience.
Weaknesses: Might result in thin profit margins; Continuous market monitoring necessary.
d. Penetration Pricing:
Strengths: Ideal for penetrating new markets; Generates initial revenue swiftly.
Weaknesses: Initial profits might be low; Brand might be seen as 'low-cost'.
e. Skimming Pricing:
Strengths: Extracts maximum early revenue; Best suited for unique, high-demand products.
Weaknesses: Could deter potential customers; Highly susceptible to competitors.
f. Dynamic Pricing:
Strengths: Responds to market fluctuations in real-time; Can generate substantial revenue during high demand.
Weaknesses: Potential to alienate customers if not done transparently.
2. Craft a Revenue-Generating Pricing Strategy:
a. Understand Your Costs:
Determine all expenses to ensure the pricing model not only covers these but also generates revenue effectively.
b. Recognize Your Target Audience:
Different segments have varying sensitivities to price. Understanding this can boost your potential to generate revenue.
c. Factor in External Dynamics:
Economic shifts, seasonal trends, and competitor moves can impact your revenue generation, so stay adaptive.
d. Scrutinize Competitor Pricing:
Analyzing competitor prices can offer insights into market standards and highlight potential revenue-generating opportunities.
e. Ascertain Your Value Proposition:
Identifying what sets your product/service apart can lead to higher prices and increased revenue.
f. Test & Adapt:
Trial your pricing, obtain feedback, and fine-tune. Regularly testing can optimize revenue generation.
g. Monitor & Refine:
Establish Key Performance Indicators (KPIs) to evaluate your pricing strategy's efficacy. Keep an eye on these metrics and adjust your approach to maximize revenue.
h. Maintain Transparency:
Be forthright about your pricing strategies. This builds trust with customers, leading to repeat business and sustained revenue.
i. Utilize Advanced Tools:
Invest in pricing optimization tools. Such software can refine your strategy over time, ensuring you continuously generate revenue.
Generating revenue is the lifeblood of any business. By strategically evaluating and implementing your pricing model and regularly revisiting your approach, you can effectively generate revenue, ensuring the sustainability and growth of your business.
Define Which Departments take Charge of Generating Revenue
In most organizations, several departments play a critical role in generating revenue. Their level of involvement may vary based on the company's size, industry, and business model, but typically the following departments are directly or indirectly responsible for revenue generation.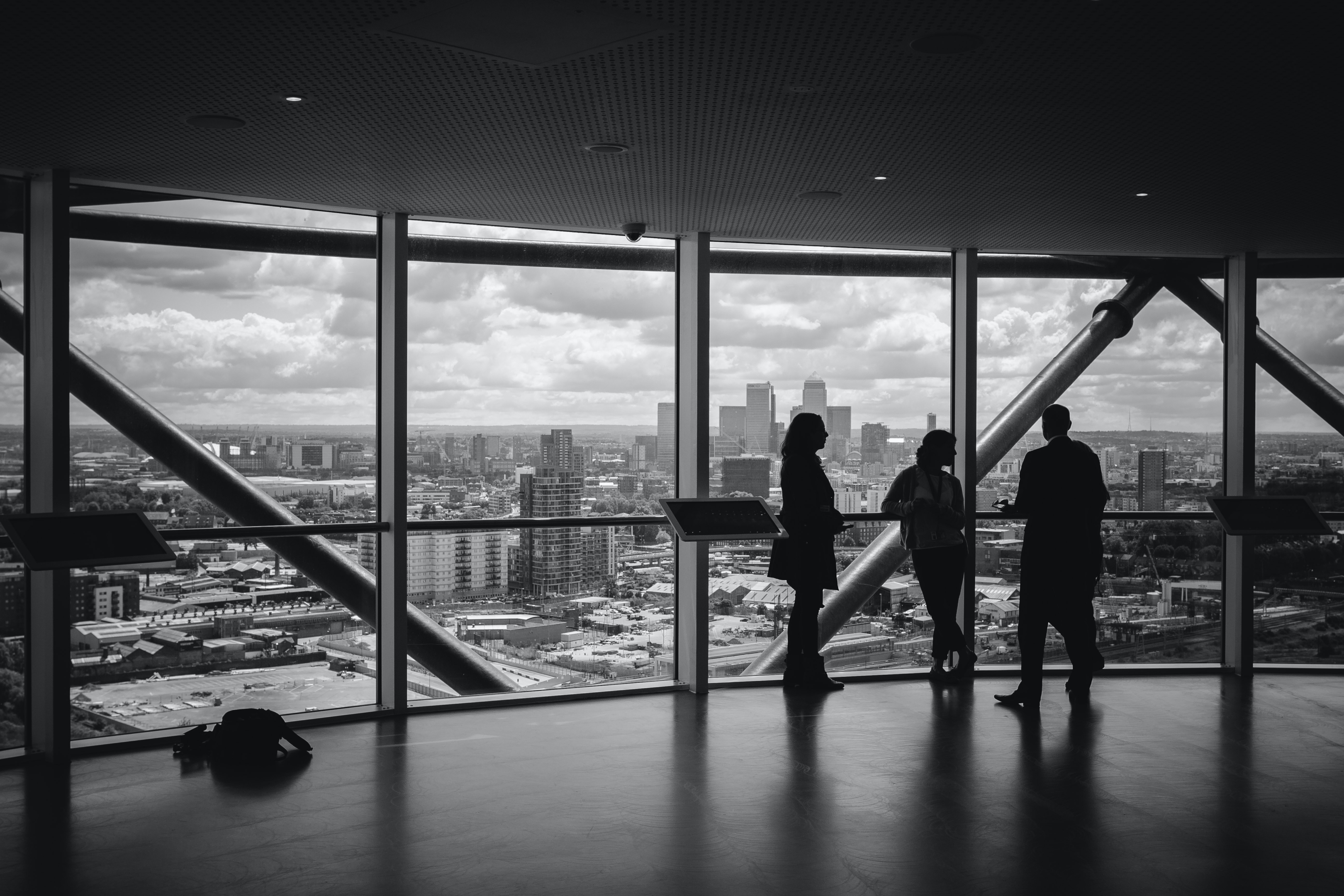 Image Source: Unsplash
Sales Department:

Primary Role: Led by experienced sales reps, this team is the frontline in selling products or services.
Revenue Impact: By directly closing deals and constantly hunting for new opportunities, they are pivotal in achieving the company's revenue targets.

Marketing Department:

Primary Role: This department, with specialized marketing teams, crafts strategies to create brand awareness and attract potential customers. Content marketing, for instance, is a critical tool they employ to draw and engage prospects.
Revenue Impact: Effective marketing not only brings leads but can significantly reduce the sales cycle, driving quicker revenue.

Customer Success Department:

Primary Role: Beyond just making sales, retaining customers is crucial. This department ensures customers derive value from products or services, nurturing customer loyalty.
Revenue Impact: A loyal customer base often means consistent recurring revenue and even potential upsells.

Product Management & Development Departments:

Primary Role: These teams work in tandem to understand market needs, designing and enhancing products accordingly.
Revenue Impact: Products that resonate with market demands naturally generate more revenue.

E-commerce or Digital Department (for online businesses):

Primary Role: Manages the online sales channel, optimizing the digital shopping experience.
Revenue Impact: A streamlined online experience can significantly boost sales.

Business Development Department:

Primary Role: Finds strategic growth avenues, like forming partnerships or entering new markets.
Revenue Impact: Expanding the company's reach through various sales channels introduces new revenue sources.

Distribution and Channel Management Department:

Primary Role: Manages partnerships with third-party distributors or resellers.
Revenue Impact: Wider distribution means a broader audience, translating to more sales and revenue generation.

Finance Department:

Primary Role: Beyond just number-crunching, they also strategize on pricing to ensure profitability while remaining competitive.
Revenue Impact: An effective pricing strategy can be a game-changer in terms of revenue.

R&D Department (in some industries):

Primary Role: Focuses on innovation to meet future market demands.
Revenue Impact: Groundbreaking products or services can open new revenue streams.

Operations and Supply Chain Department:
Primary Role: Ensures the timely production and delivery of products.
Revenue Impact: Efficient operations can cater to market demand promptly, aiding in revenue generation.
For a business to thrive and consistently generate revenue, all these departments must work cohesively, each playing their part to the tee. The synergy between the sales team, marketing teams, and other units can be the difference between a thriving business and a struggling one.
Finally We Offer A Few Bonus Tips:
Keep long-term Goals in Mind
Balancing immediate revenue needs with long-term goals is pivotal. Here's a quick rundown on why a long-term vision complements these bonus strategies:
Sustainability: Focusing on the future ensures your revenue streams are consistent and long-lasting. This perspective helps when planning offers like discounts, rebates, and coupons.
Customer Relationships: Long-term relations result in loyalty, magnifying the effectiveness of your pricing strategy and reinforcing customer trust.
Evolution & Adaptability: A long-term lens enables better anticipation of market shifts. It ensures that your sales channel remains current and responsive to changing demands.
Resource Allocation: Keeping the bigger picture in view lets you strategically allocate resources. As you add new products or services, it's essential to see where they fit in the grander scheme of things.
Market Leadership: A forward-thinking approach positions you as a thought leader. This perspective can be beneficial when considering changes to the sales incentive structure, ensuring alignment with overarching objectives.
Offer Discounts, Rebates and Coupons
The path to revenue generation often involves a diverse strategy, and one effective way to enhance revenue generation is by offering discounts, rebates, and coupons. Here's how this tactic aids in revenue generation:
Attract New Customers for Revenue Generation: Price reductions are an attractive proposition for potential customers. Offering a discount can be the catalyst that brings someone on board, introducing them to the value you provide and thus boosting revenue generation.
Revenue Generation Through Repeat Business: Rebates, which provide a benefit on a subsequent purchase, can nudge customers to return. This strategy not only drives up sales but also strengthens revenue generation by solidifying customer loyalty.
Drive Revenue Generation with Excess Stock Movement: If certain items aren't flying off the shelves as expected, discounts can accelerate their sale. This tactic can be a quick fix to ensure steady revenue generation by maintaining cash flow and reducing inventory storage costs.
Upselling and Revenue Generation: Offer discounts on complementary products or services to spur additional purchases. This method can increase the overall transaction value, thus maximizing revenue generation.
Data Collection for Future Revenue Generation: Coupons can be a gateway to gathering customer data. When these discounts are redeemed, especially online, you acquire information, setting the stage for future targeted revenue generation campaigns.
Revenue Generation During Slower Periods: If there's a lull in your business due to seasonality, discounts can act as a spark. Offering them during these periods can catalyze sales, ensuring revenue generation doesn't come to a standstill.
Boost Revenue Generation with Brand Awareness: Especially for emerging businesses or new product rollouts, discounts can spike visibility and brand awareness. This increase in attention can subsequently lead to higher sales, propelling revenue generation forward.
Forge Relationships for Sustained Revenue Generation: Engaging with customers post-purchase through rebates and coupons is not just transactional. It fosters a bond that can lead to repeated business, ensuring a consistent stream of revenue generation.
Strategically incorporating discounts, rebates, and coupons into your sales and marketing efforts can serve as a multipronged tool for revenue generation. However, while they are powerful, it's essential to deploy them judiciously to maintain healthy profit margins and ensure the long-term sustainability of your revenue generation efforts.
Review Your Pricing Strategy
Regularly reviewing and adjusting your pricing strategy is pivotal in the context of revenue generation. The market, customer preferences, and the competitive landscape are ever-evolving, and your pricing should reflect those shifts. Here's how refining your pricing approach can significantly impact revenue generation:
Align with the Market for Maximum Revenue Generation: Regularly researching your industry and competitors allows you to position your pricing in a way that's both competitive and reflective of the value you offer. Ensuring alignment can bolster your revenue generation capability.
Value Proposition and Revenue Generation: A strong value proposition can justify premium pricing. By highlighting unique features, benefits, or services that your competitors don't offer, you can command higher prices, subsequently enhancing revenue generation.
Tiered Pricing for Diverse Revenue Streams: Offering multiple pricing tiers or packages appeals to various customer segments. This flexibility ensures you cater to different budgets and needs, broadening your revenue generation potential.
Dynamic Pricing for Timely Revenue Generation: Adapting prices based on demand, seasonality, or inventory can keep sales consistent. For instance, airlines and hotels often adjust prices based on demand, ensuring optimized revenue generation.
Cost Analysis for Profitable Revenue Generation: Regularly reviewing and understanding your costs ensures your pricing covers expenses and generates profit. Balancing costs with pricing is crucial for sustainable revenue generation.
Feedback Loop for Informed Revenue Generation: Engaging with customers, sales reps, and the marketing teams can provide insights into how your pricing is perceived. Such feedback can be instrumental in making informed adjustments, leading to optimized revenue generation.
Promotional Pricing to Boost Revenue Generation: Limited-time offers or promotional prices can create urgency among customers. While the price might be reduced temporarily, the spike in volume can compensate, ensuring healthy revenue generation.
Psychological Pricing for Enhanced Revenue Generation: Pricing products just below a round number, like $9.99 instead of $10, can make items seem more affordable. This minor tweak can have a pronounced effect on customer perceptions and, in turn, revenue generation.
Loyalty Programs and Revenue Generation: Offer special pricing or discounts to loyal customers. It incentivizes them to continue doing business with you, ensuring repeated revenue generation.
By keeping your finger on the pulse of the market and being open to adjustments, you ensure that your pricing strategy remains a powerful tool for revenue generation. Periodically reviewing it ensures you stay ahead of the curve, catering to your customers while maximizing profits.
Keep Sales Channel Current
The sales channel, often the primary touchpoint between businesses and customers, plays an indispensable role in revenue generation. Keeping it current, innovative, and responsive to market dynamics is essential. Here's how doing so can augment revenue generation:
Digital Transition for Enhanced Revenue: If you're still reliant on traditional sales channels, consider a shift to digital. E-commerce platforms, mobile apps, and online marketplaces offer a broader reach, ensuring robust revenue generation.
Sales Channel Diversification to Boost Revenue: Don't rely solely on one channel. Whether it's direct sales, retailers, online platforms, or partnerships, diversifying ensures you tap into varied customer bases, optimizing revenue generation.
Generating Revenue with Regular Sales Rep Training: Regularly update your sales reps on product changes, market dynamics, and customer preferences. An informed sales team can engage better with customers, leading to effective revenue generation.
Feedback Mechanisms for Continuous Revenue: Employ feedback tools in your sales channels. Understanding what works and what doesn't helps refine your strategies, ensuring ongoing revenue generation.
Integrative Technology for Streamlined Revenue: Incorporate CRM systems, analytics tools, and sales software to streamline operations. This not only enhances efficiency but also provides insights for better revenue generation.
Adapting to Market Trends for Timely Revenue: The market is always evolving. By keeping your sales channel attuned to current trends, you ensure you remain relevant to your customers, fostering continuous revenue generation.
Optimizing Mobile Sales for Direct Revenue: With an increasing number of consumers shopping via mobile devices, ensure your sales channel is mobile-optimized. This accessibility can drastically improve revenue generation opportunities.
Engage with Partners for Collaborative Revenue: Engaging with other businesses or partners can open up new sales avenues. Joint promotions, bundling, or co-marketing can create a synergistic effect, boosting revenue generation.
Localized Strategies for Geographical Revenue: If your business operates in multiple regions, tailor your sales strategies to each locality. Localized campaigns, promotions, or products can significantly uplift revenue generation.
Generating Revenue by Continuous Improvement: The mantra is to never remain stagnant. Regularly assess, refine, and evolve your sales channel. An iterative approach ensures you're always aligned with customer expectations, translating to sustained revenue generation.
Add Products or Services
In the ever-evolving business landscape, diversification by adding new products or services can be a potent strategy to drive revenue. Let's delve into how expanding your offerings can significantly boost revenue streams and position your business at the forefront of market demand.
Exploring New Revenue Streams: Introducing new products or services doesn't just diversify your offerings; it creates entirely new revenue streams. By catering to different customer segments, you ensure multiple pathways to generate revenue.
Research and Development: Before adding a new product or service, your sales team should conduct thorough market research. This will identify gaps in the market, ensuring the new introductions are both relevant and profitable, amplifying your revenue streams.
Sales Team Training: Equip your sales team with in-depth knowledge about the new additions. When the sales team is well-versed, they can pitch these products or services effectively, driving sales and enriching revenue streams.
Cross-Selling Opportunities: With a broader product or service lineup, your sales team can leverage cross-selling. By promoting complementary products or services to existing customers, you not only meet their wider needs but also boost revenue streams.
Positioning and Branding: Reinvent and reposition your brand by showcasing the diversity in your offerings. This attracts a broader audience and provides more avenues to generate revenue.
Feedback and Iteration: As you introduce new products or services, gather feedback. This helps refine your offerings, ensuring they align with customer demands, subsequently sustaining and expanding your revenue streams.
Strategic Marketing Campaigns: Coordinate with the marketing and sales teams to run targeted campaigns for your new offerings. Highlighting the benefits and uniqueness of these products or services can attract more customers, thus amplifying revenue streams.
Pricing Strategy: When introducing new offerings, ensure the pricing aligns with market expectations and the value provided. A balanced pricing strategy will appeal to consumers and contribute positively to revenue streams.
Leverage Digital Platforms: Use online platforms to promote and sell your new products or services. The digital sphere offers vast outreach, ensuring your products get the visibility they need, propelling your revenue streams further.
Regular Review: Continually assess the performance of the new products or services. The insights gathered can guide refinements, ensuring they remain relevant and continue to contribute significantly to revenue streams.
By adding fresh products or services to your portfolio, not only do you diversify and safeguard your business against market fluctuations, but you also pave the way for broader customer engagement, fostering robust revenue streams and ensuring long-term growth.
Change Sales Incentive Structure
Adjusting the sales incentive structure is often an overlooked strategy that can significantly influence the behavior of your sales team and, in turn, drive revenue. Here's a deep dive into how tweaking these incentives can have a meaningful impact on revenue generation:
Align with Revenue Goals: First and foremost, ensure that the incentive structure aligns perfectly with your company's revenue goals. When sales reps see a clear path between their efforts and rewards, they are more motivated to generate revenue.
Tiered Rewards System: Implement a tiered system where higher revenue generation leads to bigger rewards. This encourages salespeople to not just meet their targets but to exceed them, resulting in increased revenue streams.
Team-based Incentives: While individual rewards are crucial, also consider rewards for team performance. This fosters a collaborative environment, where the sales team works together, sharing strategies and resources to generate revenue.
Reward Non-Monetary Achievements: Not all achievements directly translate to immediate revenue. Recognizing and incentivizing activities that have long-term revenue potential, like securing a meeting with a hard-to-reach client, can be beneficial.
Feedback-Driven Refinement: Regularly gather feedback from the sales team on the incentive structure. Understanding what motivates them can help tailor rewards that spur them to generate more revenue.
Clarity and Transparency: Ensure that the incentive structure is transparent and well-understood by all sales reps. When they know precisely what's expected and what they stand to gain, they're more driven to increase revenue streams.
Balanced Focus: While the primary focus is often on new client acquisition, also incentivize customer retention efforts. Loyal customers often contribute to steady revenue streams and can lead to referrals, further boosting revenue.
Training and Upskilling: Sometimes, the best incentive is offering training opportunities. This not only enhances the skills of the sales team but also shows them a clear path of growth within the organization, making them more committed to revenue generation.
Adaptability: As market conditions and company priorities shift, be ready to adapt the incentive structure. A flexible approach ensures that the sales team remains aligned with the evolving goals, driving consistent revenue streams.
Monitor and Evaluate: Regularly monitor the effectiveness of the changed incentive structure. Use key performance indicators to assess if the new system is indeed encouraging the sales team to generate more revenue.
In summary, while the products, services, and marketing strategies in place are vital, the motivation and drive of the sales team are equally crucial. By optimizing the sales incentive structure, businesses can tap into this motivation, steering the team's focus and efforts towards achieving and even surpassing revenue goals.
Related Posts
No doubt over the past 5 years, online shopping slowly progressed with customer demands. However, the impact of the coronavirus pandemic on the perception of e-commerce transformed online retail business...
What Is Product Development? — Essential Guide for Product ManagersStages of New Product DevelopmentWhat are some common early-stage product development frameworks?What is the Difference Between Product...