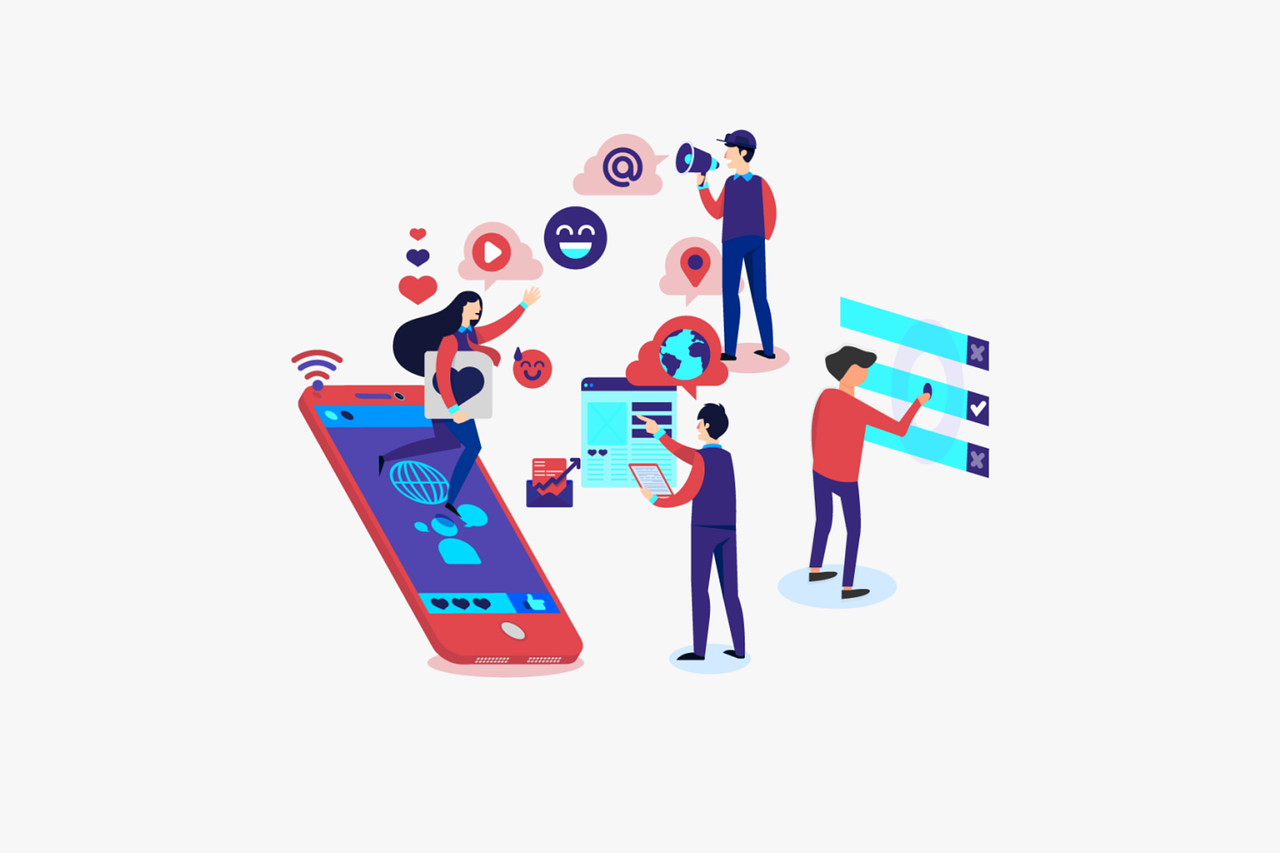 Image source: Pixabay.com
Lead segmentation is the process of breaking a broad audience or customer base into smaller, more targeted groups based on particular criteria such as demographics, behavior, purchase history, and more. Simply put, businesses use lead segmentation to organize their customer base and potential customers into groups based on their qualities, interests, and actions. This way, they can send each group personalized messages and tailored offers that are more likely to make them happy and interested in what the business offers.
The importance of lead segmentation cannot be understated. It is especially important in today's digital market, where customers are flooded with marketing messages from many businesses and brands wanting to generate sales. In the face of such fierce competition, personalized communication through lead segmentation is a powerful way to grab your audience's attention and get them to buy from you.
Although lead segmentation is crucial to marketing, traditional segmentation methods fall short in the face of modern marketing demands. On the other hand, advanced lead segmentation offers numerous advantages. This article will highlight the fundamentals of advanced lead segmentation and explore advanced software options you can leverage to segment your leads and target them with personalized messaging.
Table of Contents
Advanced Lead Segmentation Strategy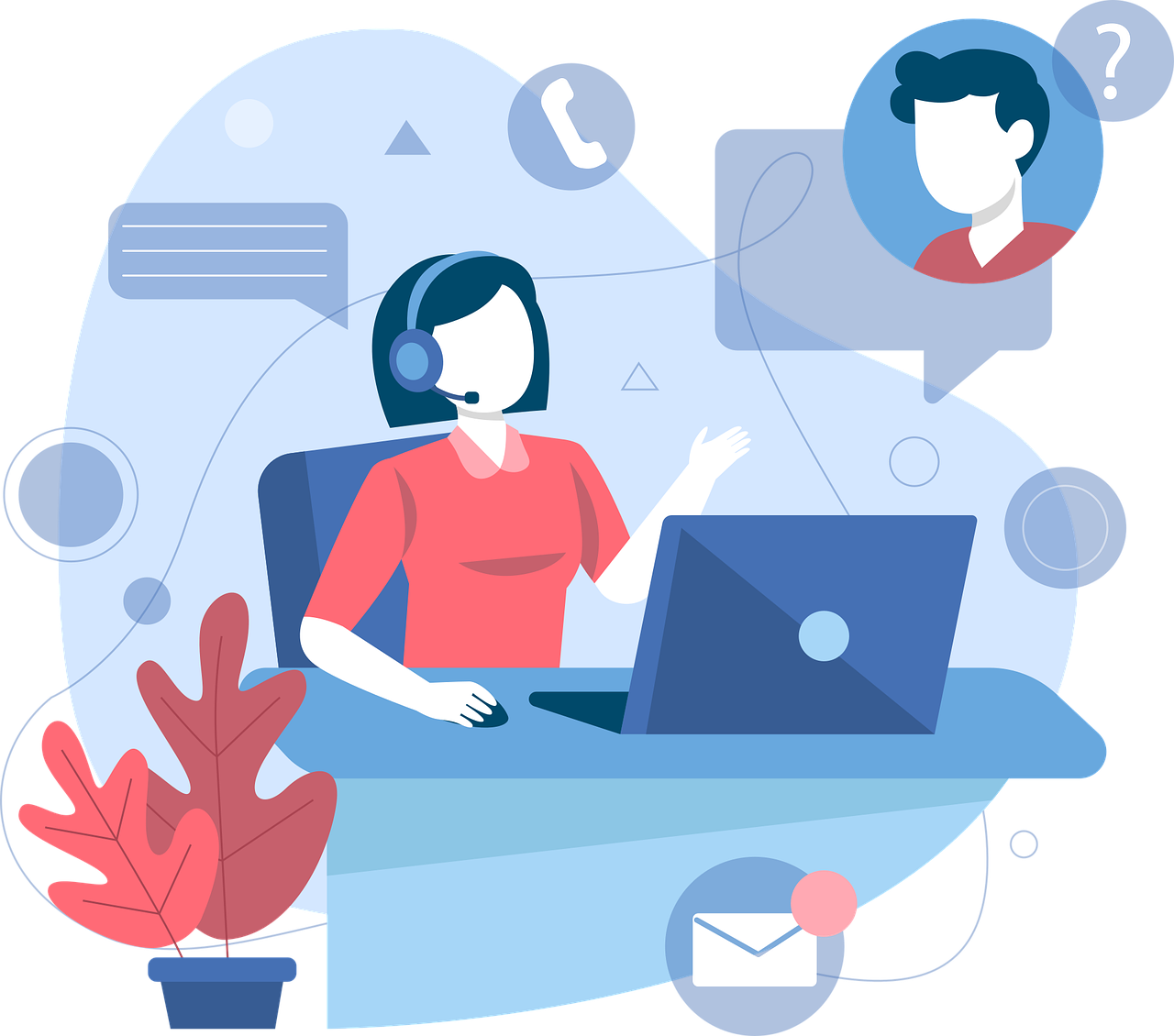 Image source: Pixabay.com
As traditional segmentation methods fall short in the face of modern marketing demands, businesses are turning to advanced lead segmentation techniques. It's a significant improvement to manual segmentation as it goes beyond basic demographic data to harness the power of data analytics, artificial intelligence, predictive analytics, behavioral-based segmentation, and automation.
Advanced lead segmentation leverages cutting-edge software solutions to sort and understand leads better. The software programs use sophisticated algorithms and data analysis to find essential details that would be hard to find manually. It's much faster and cheaper than doing it manually, and it helps businesses and sales teams organize customers and segment leads with previously unattainable precision. This helps businesses understand their customers much better than ever before.
Lead segments can be created based on:
Behavioral Data
Behavioral data includes information on how leads interact with your brand. This includes website visits, email opens, click-through rates, and purchase history. By collecting and analyzing these behavioral data points, your sales team can better understand leads' preferences, engagement patterns, and buying intentions. This information helps in the marketing and sales process, as it allows for more personalized and targeted marketing efforts, helping to nurture leads effectively and increase the likelihood of conversion into loyal customers.
Demographic Data
Demographic data plays a crucial role in lead segmentation. Segmenting your target audience or leads based on demographics means categorizing and grouping them based on personal attributes like age, gender, geographical location, income level, and occupation.
Psychographic Data
Psychographic data dives into leads' lifestyles, values, interests, and attitudes. This can be especially useful for crafting content that resonates emotionally. A fitness brand might segment leads based on their interest in yoga, weightlifting, or running, tailoring messages accordingly.
Firmographic Data
B2B businesses often use firmographic data for their lead segmentation systems. This includes segmentation criteria like company size, industry, revenue, and location. For instance, a software company may target small startups in a different way than large enterprises.
Geographic Data
Dividing leads by geographical location is helpful for businesses with region-specific offerings. An online clothing retailer might target customers differently based on their climate, promoting winter wear in colder regions and summer attire in warmer areas.
Why Adopt Advanced Lead Segmentation Techniques
Effective lead segmentation is vital but comes with its fair share of challenges. These challenges are usually characteristics of traditional and manual segmentation processes. Hence the need for advanced lead segmentation. Challenges in traditional segmentation include:
Data overload
Lack of precision
Static segmentation
Human bias
Inefficient resource allocation
Limited scalability
Time-consuming
Reduced accuracy
Difficulty in handling big data
Inability to adapt quickly, etc.
Given these challenges and limitations, it's clear that traditional and manual segmentation methods are no longer sufficient for businesses looking to thrive in the digital age. On the other hand, advanced lead segmentation offers numerous advantages. Businesses can leverage these advantages to create more effective marketing campaigns and foster stronger customer relationships, ultimately driving growth and success. Some of the essential benefits of advanced lead segmentation include:
Precision targeting
Personalization
Improved efficiency
Higher conversion rates
Enhanced customer experience
Optimized resource allocation
Adaptability
Timely engagement
Data-driven insights, etc.
Advanced Lead Segmentation: Software Solutions to Consider
Although several tools and software options exist, choosing the right software solution is crucial for effective marketing. There are certain essential features to consider when selecting lead segmentation software. First, your software solution must offer various criteria for segmenting leads, including demographic, behavioral, and psychographic data. It must also include automation features, integration capabilities, and customization options, among others. Other important features to look out for in a software solution include:
Multi-channel integration
Predictive analytics
Data security
Reporting and analytics
A/B testing capabilities
API and developer support
Scalability
Use training and support, etc.
The right software will empower your marketing efforts, enabling you to create highly targeted campaigns that engage leads effectively and drive conversions. Here are some leading software options for advanced lead segmentation:
HubSpot Marketing Hub
HubSpot is a widely-used and comprehensive inbound marketing platform for customer relationship management and other sales and marketing endeavors. It offers extensive marketing tools, including advanced lead segmentation and other beneficial tools across multiple hubs, including sales, service, and CMS. It is also an efficient lead-generation tool, making it a wholesome software solution for marketing.
Its dynamic segmentation feature allows you to create segments that automatically update based on lead behavior and attributes. For example, you can create a segment called "Frequent Shoppers" that includes leads who have made three or more purchases in the last month. With Hubspot's dynamic segmentation, leads or customers who meet this criteria are immediately added to the segment. Other key features and capabilities of the Hubspot software include:
Automation
Social Media Marketing and Management
SEO and Content Strategy visibility
Customer Relationship Management (CRM)
Sales automation
Sales analytics
Customer support tools
Feedback and surveys
Lead generation tool
Content management tools, etc.
Also, Hubspot's lead scoring feature enables users to score or rank leads based on their interactions with your website, emails, and content. You can assign points to leads for actions like visiting your pricing page, downloading product brochures, and attending webinars. Once a lead accumulates a certain score, say 100 points, the software automatically moves them into a segment called"Hot Prospects." This segment contains strong interest leads that are likely ready for personalized sales outreach. Hubspot CRM suite pricing plan is as follows:
Free: 0$/month
Starter: $30/month
Professional: $1,781/month
Enterprise: $5000/month
Mailchimp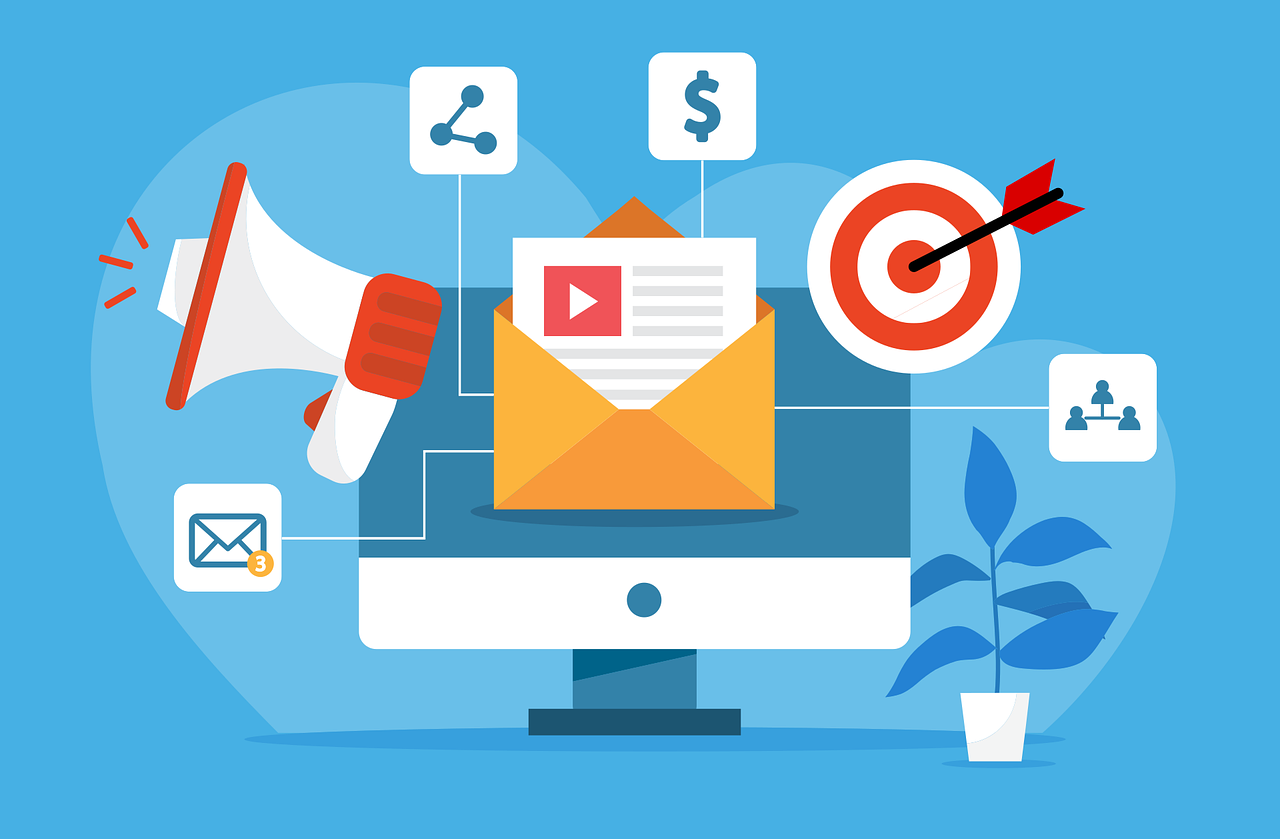 Image source: Pixabay.com
Mailchimp is a versatile marketing and customer relationship management software with its core strength in email marketing. It offers a user-friendly email builder, customizable templates, and the ability to automate email campaigns. You can schedule emails, track performance metrics, and use A/B testing to optimize your messages.
Besides its email marketing capabilities, it's also highly efficient for advanced segmentation, enabling users to create segments based on behavior (e.g., website visits, email opens), purchase history, and customer preferences, among others. It offers detailed reporting and analytics, allowing users to track email open rates, click-through rates, revenue generated from campaigns, and more. Other important key features and capabilities of this marketing software include:
Custom Landing Pages
Forms and Pop-Ups
Behavior-Based Triggers
Customer Journeys
Ad Campaigns
Audience management
Social media advertising
Performance and analytics, etc.
Mailchimp also provides automation tools that allow businesses to send automated messages triggered by specific actions or events. For example, you can set up abandoned cart recovery emails, follow-up sequences, and automated welcome emails to welcome new leads. The software solution can also be integrated with popular e-commerce platforms like Shopify and WooCommerce, and it has a mobile app version with which users can track performance and interact with their audience on the go. Mailchimp's marketing plan is as follows:
Free: 0$/month
Essentials: $13/month
Standard: $20/month
Premium: $350/month
Salesforce Marketing Cloud
Salesforce is another robust marketing automation platform that helps businesses engage with their customers effectively. The software's core functionality is its CRM system, which focuses on customer data, interactions, and history. It also enables users to segment leads by customer interaction across various touchpoints, such as website visits, email engagement, and social media interactions.
In addition, Salesforce provides predictive analytics by leveraging artificial intelligence (AI). It can analyze historical data and leverage it to predict future customer behavior, trends, and preferences. This insight helps businesses tailor marketing campaigns for maximum impact. Other key features and capabilities of the software solution include:
Sales Automation
Email Marketing
Multi-Channel Marketing
Sales Analytics
Social media advertising
SMS marketing, etc.
Also, Salesforce includes e-commerce and online storefronts that allow businesses to build and manage e-commerce websites, enabling online sales and digital shopping experiences. It integrates seamlessly with various third-party applications and services through its integration cloud.
It is also highly customizable, which means users can customize the platform through point-and-click tools or custom development using Apex (a proprietary programming language) and Lightning components. They also offer tiered pricing based on the scale of your business, with options for startups and large enterprises. The Salesforce pricing plan is as follows:
Free: 0$/month
Growth: $1250/month
Plus: $2500/month
Advanced: $4000/month
Adobe Campaign
Adobe Campaign is a comprehensive marketing automation and campaign management platform offered as part of the Adobe Marketing Cloud suite. It's designed to help businesses create, automate, and optimize personalized customer experiences across various marketing channels.
It offers robust segmentation capabilities, allowing you to create highly targeted customer segments based on various criteria, including demographics, behaviors, purchase history, and more. Segments can also be dynamically updated in real-time, ensuring your marketing messages are continually updated and relevant. Other essential marketing features of the software include:
Cross-Channel Campaign Management
Personalization and Content Management
Automation and Workflows
A/B Testing and Optimization
Integration and Data Management
Real-time Tracking and Analytics
Mobile Marketing, etc.
Adobe Campaign offers a free plan and tiered pricing based on features and audience size. Their pricing plans are as follows:
Free: 0$/month
Basic Services: $0 – $100/month
Advanced and large-scale services: $1000 – $2000/month
Segment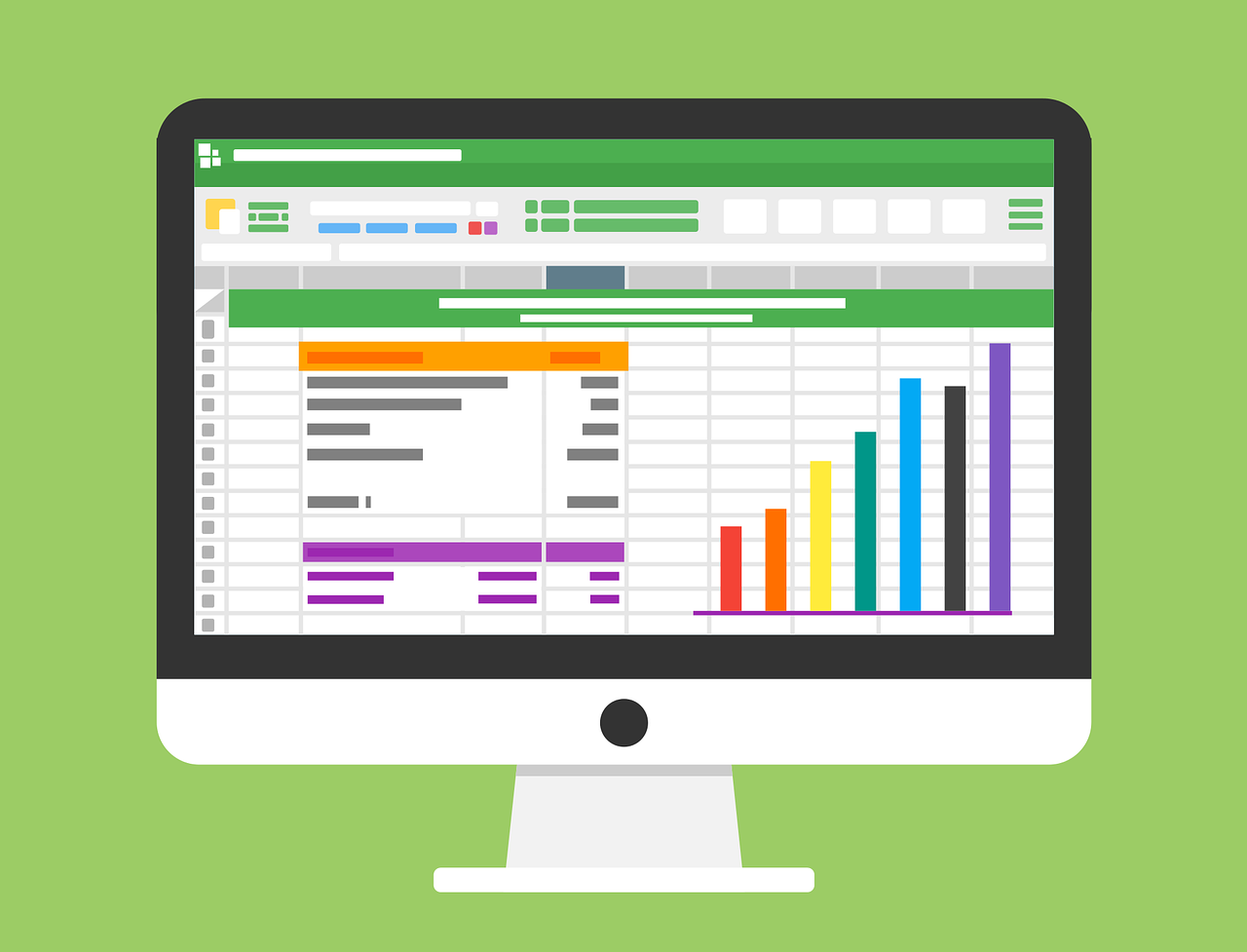 Image source: Pixabay.com
Segment is a strong Customer Data Platform (CDP) that enables businesses to efficiently gather, harmonize, manage, and harness customer data. This enables enhanced analytics, precise segmentation, and the delivery of personalized customer interactions.
Users can create audience segments using extensive criteria like demographics, behaviors, purchase records, and custom attributes. Moreover, the system remains dynamic, continuously refreshing as data evolves in real-time. The adaptability, real-time functions, and extensive integration options of this software solution render it an invaluable asset for businesses seeking to utilize customer data to stimulate growth and engagement. Key features of the software include:
Data collection, integration, and unification
Real-Time Data Streaming
Audience Segmentation:
Analytics and Insights
Personalization etc.
The software can also be integrated with marketing and analytics platforms, including email marketing, CRM, advertising, and business intelligence tools. Their pricing plans are as follows:
Free: 0$/month
Team: $120/month
Business: Custom
Conclusion
This article explores the dynamic landscape of advanced lead segmentation and its pivotal role in modern marketing strategies. We began by defining lead segmentation and its significance in marketing. Then, we narrowed it down to advanced lead segmentation, which goes beyond traditional demographic segmentation methods, offering precision targeting and personalization.
To emphasize the need for automation and advanced software solutions, we highlighted the limitations of manual and traditional lead segmentation. We also enumerated the advantages of advanced segmentation, which includes precision targeting, personalization, and improved efficiency, leading to increased conversion rates and enhanced customer experiences. We have also reviewed some of the leading software tools for advanced lead segmentation, discussing their features, applications, and pricing.
As you would have known, lead generation, segmentation, and personalized marketing are crucial for business and marketing, especially in today's digital marketplace. With advanced lead segmentation, you can achieve customer engagement and personalization with efficiency and precision, have sales success, and ultimately stay ahead of the competition. We encourage you to explore the software options discussed in this article, align them with your business objectives, and embark on the journey of advanced lead segmentation to create meaningful connections with your leads and drive sustainable growth.
Related Posts
Image source: Pixabay.com "Content is king." In his famous 1996 essay, Bill Gates used these lines to emphasize the importance of content. Indeed, Bill Gates' 1996 essay on the significance of...
Image source: Pixabay.com When businesses try to find potential customers, they generally collect information about people interested in their products or services. These individuals are referred to...