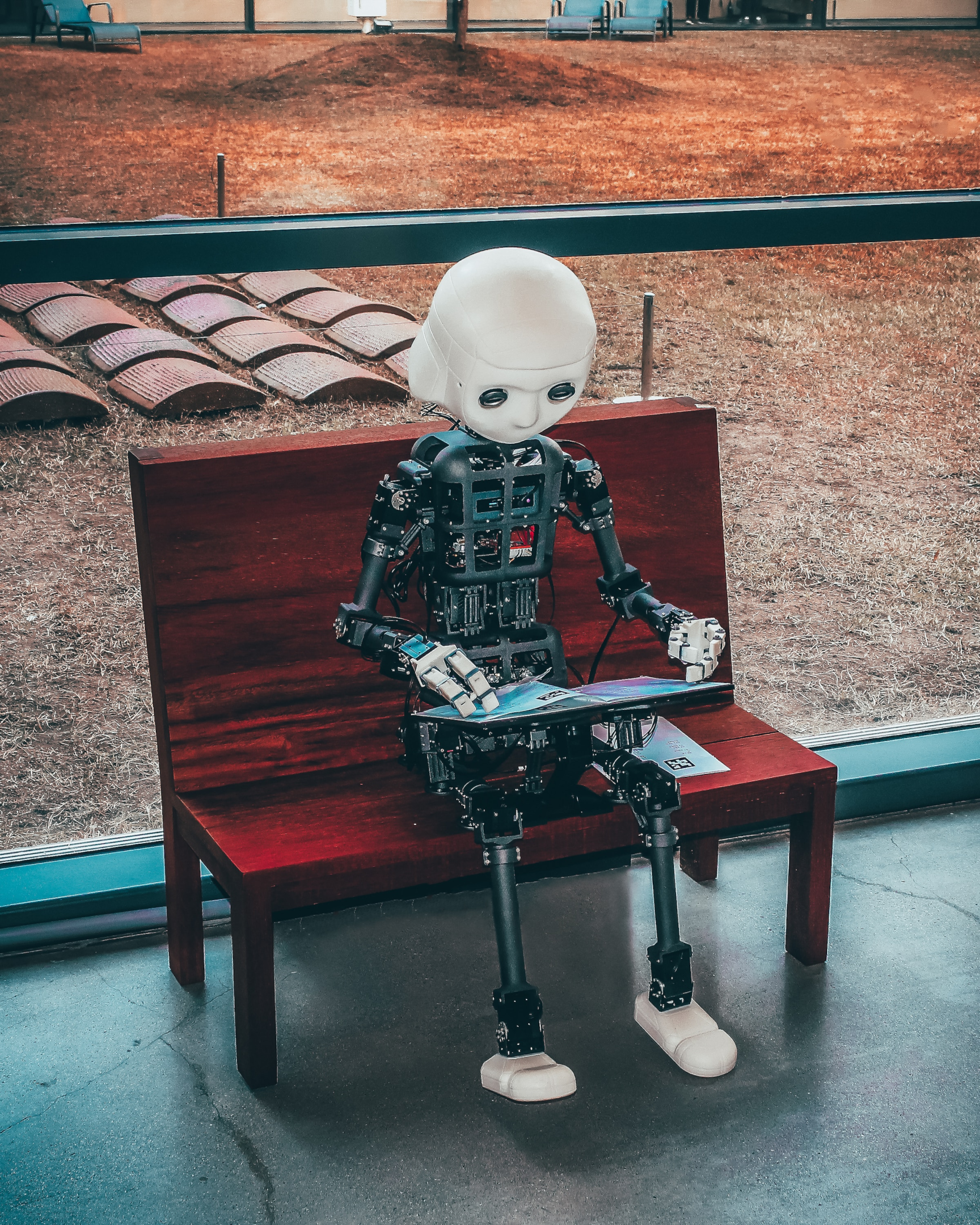 Image source: Unsplash
Artificial Intelligence is changing the SEO practices field in 2023. It is transforming the way businesses approach their online presence and user experience. As we venture into the future, AI-powered tools are streamlining processes, improving website content and quality, and enhancing organic search results and engine rankings like never before.
So get ready, as we are about to delve into the heart of this captivating fusion – exploring the influential role of AI in sculpting SEO practices as we know them in 2023. And who knows? By the end of this journey, we might just redefine your understanding of SEO and its potential in the AI-driven world. Be prepared to be both amazed and inspired.
Table of Contents
Understanding artificial intelligence and search engine optimization (SEO)
AI is gradually taking control of many industries and SEO is not left out. Al is known as the changing and upgrading of computers and machines to be able to perform tasks that require human intelligence. SEO, on the other hand, is basically about using strategies to help web content creators get their websites to rank higher in search pages.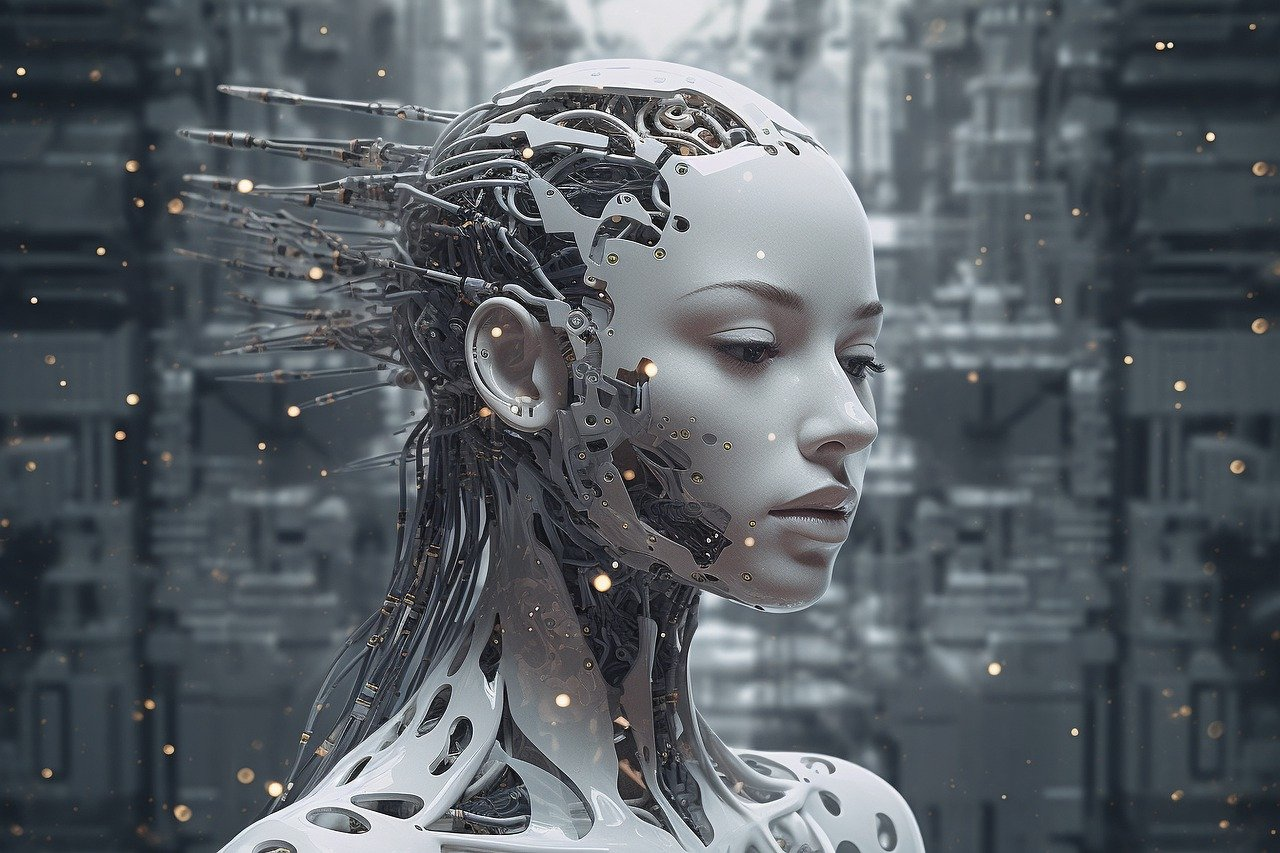 Image source: Pixabay
Incorporating AI into SEO processes now has numerous benefits, including increased efficiency in operations with faster data analysis and decision-making. For example, SEO tools like generative Al can help digital marketers to create high-quality content while machine learning algorithms allow improved algorithm analysis for better SERP analytics.
The importance of Al in SEO practices cannot be overemphasized, as it has completely changed the way businesses approach SEO. With the constantly evolving digital landscape, integrating Al into SEO practices is now very important to staying competitive and achieving higher rankings.
So, marketers can optimize their websites for visual content, improve link building strategies, enhance mobile and voice search optimization, target keywords, identify high-quality content with relevance as ranking factors and eliminate black hat practices that have long plagued the industry all with the use of Al tools. These improvements will not only help you rank well but will also create personalized user experiences according to website users' individual needs.
The Role of AI in Shaping SEO Practices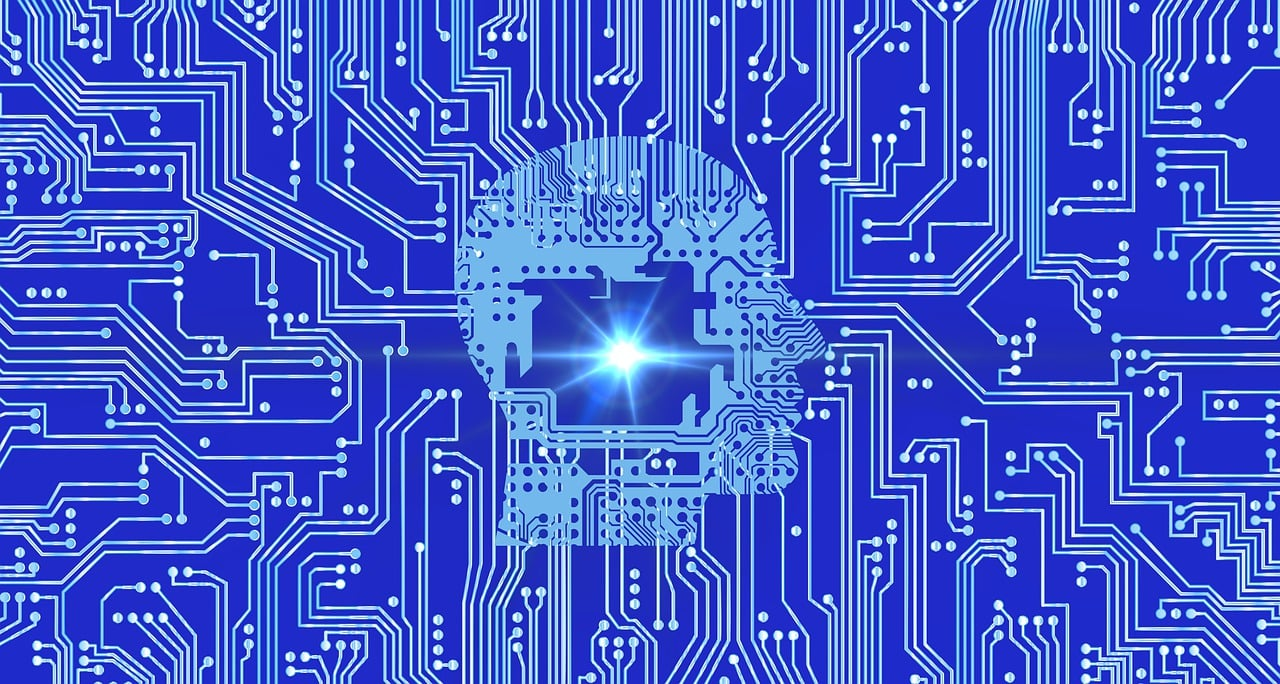 Image source: pixabay
AI has a great impact on SEO, from optimizing visual content and getting rid of black hat practices to mobile and vocal search optimization, but there's much more to learn about AI's role in SEO.
Enhancements in search engine algorithms through AI integration
Search engine algorithms have experienced significant enhancements through the integration of AI. These advancements have transformed how search platforms understand and process user queries. Here are some key improvements brought about by AI integration:
Language Understanding: Al is helping the query engine understand human language and it is doing it through the use of natural language processing (NLP). With these new techniques, online query engines can accurately interpret online queries and provide more relevant results.
Contextual understanding: Al algorithm can also analyze the context of a search query by considering factors like location, user preferences, search history, and intent of Google search itself. This contextual understanding allows search portals to deliver personalized and tailored search outcomes.
Intent Recognition: AI algorithms help web search tools determine user intent behind search queries. By analyzing the context and language used in the user's search query, search tools can identify whether a user is looking for information, a specific product, a local service, or engaging in other types of search activities.
Query Expansion and Correction: AI algorithms can expand and correct search inquiries to provide more accurate results. For example, if a user misspells a word or uses ambiguous terms, AI algorithms can suggest corrections or alternative vocal search commands based on common patterns and context.
Rich Snippets and Featured Results: AI-powered algorithms can extract relevant information from web pages and display them as rich snippets or featured results directly in results pages. This provides users with quick answers to their queries without the need to visit specific websites.
For instance, these two examples of AI-powered algorithms work in the context of SEO. They include:
These AI-powered algorithms, along with others, have significantly contributed to improving the accuracy, relevance, and personalization of search results in SEO. They enable search platforms to understand user intent better, analyze user behavior, and deliver more valuable information to users.
Enhancing SEO for Visual Content
Visual content has taken on increased importance in today's digital environment as a part of a successful SEO strategy. The importance of optimizing visual material for search engines has increased with the development of AI and machine learning technology.
Artificial intelligence (AI)-enabled systems, like Google's Cloud Vision API, can analyze and comprehend visual images to provide pertinent alt text, captions, title tags, and meta tags and meta descriptions, meta description tags automatically. This increases the Google's search results' likelihood of appearing higher in search outcomes by giving algorithms utilized by search engines more information and ensuring that your photographs are available to all people. Additionally, businesses can visually see trends within their niche thanks to AI-driven image recognition technology, further honing their content marketing efforts for maximum impact.
Strategic link building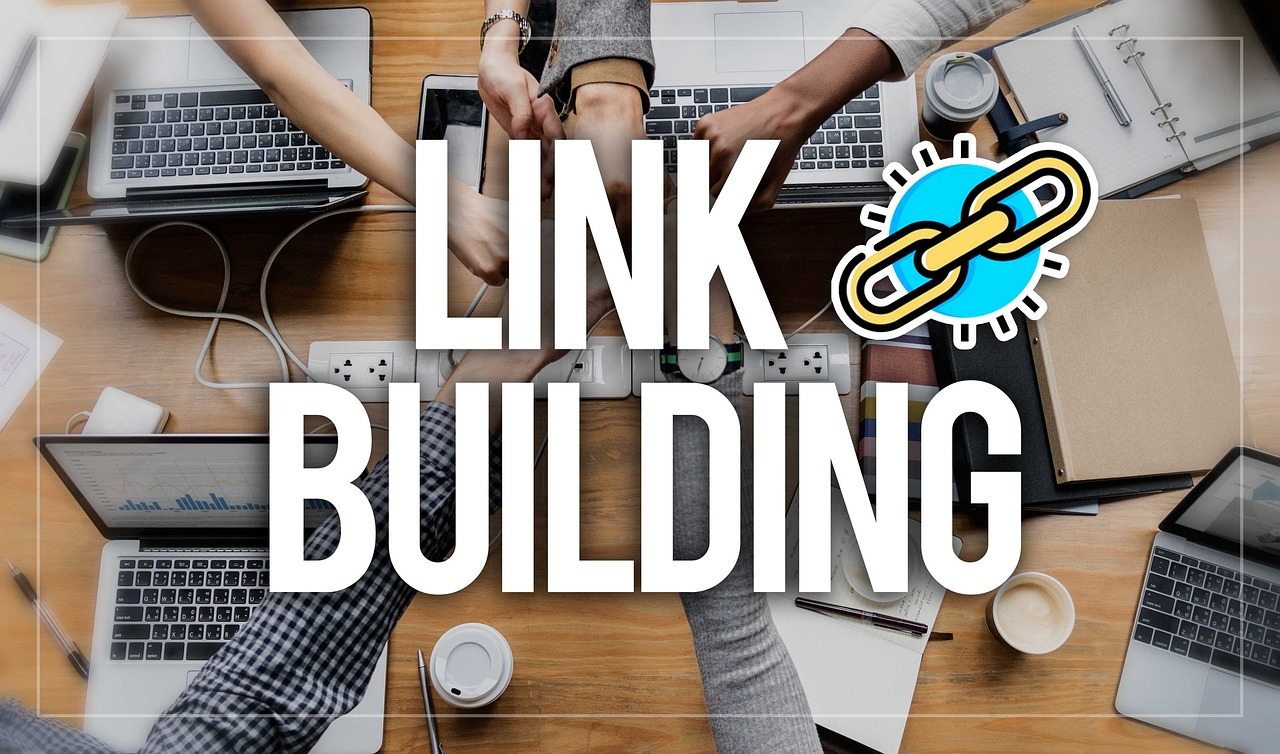 Image source: pixabay
Another area where AI can significantly advance SEO in 2023 is selective link building. Search engines like Google are getting better at spotting low-quality external links, internal links, and connections and punishing websites that employ them in their backlink profile thanks to machine learning algorithms.
Additionally, some businesses are already utilizing natural language processing (NLP) to carry out more individualized outreach initiatives by inspecting information like recipient demographics or previously effective subject lines to ascertain what will be most successful. With the use of AI powered tools google analytics, you can also build broken links, get internal and external links and increase your ranking factor. Building high quality backlinks can be difficult without proper key strategies, internal linking and strong SEO efforts.
Mobile and Voice Search Enhancement
Recent reports show that currently, half of the US population uses voice search features daily, and more than one-third (34%) use them at least once a week (UpCity, 2022). With the uprise of mobile devices and voice assistants like Siri and Alexa, optimizing content for mobile and other verbal search inquiries has become important for SEO success. AI has the capability to analyze the underlying user intent behind voice queries, enabling it to deliver customized and personalized voice queries results.
To optimize for mobile, businesses must ensure their website is responsive and load quickly on smartphones. Mobile-friendly design affects both rankings and user experience since many people browse on the go.
Eradicating Black Hat SEO Practices
Black hat SEO techniques have been a common practice for some time now. These unethical tactics are meant to create content and to trick search engines into thinking that a website has high-quality content and should rank higher in search listings.
AI-powered algorithms can quickly identify any manipulative tactics and penalize websites using such methods. This means that businesses or marketers who rely on black hat techniques will no longer be able to fool search engines or gain an unfair advantage over competitors.
Predictive SEO with AI
Many factors go into the process of ranking a website. Some of the factors include backlinks, social signals, and on-page optimization. With this many variables, it can be hard to know which action will have the biggest impact on your ranking.
Al can examine all three factors to predict how each of them would impact your ranking. With this information, you can now create an effective SEO strategy that will most likely help you rank well. Here's how AI contributes to predictive SEO:
Forecasting Trends: AI algorithms can assess vast amounts of data from various sources, including search patterns, social media trends, and behavior. By identifying patterns and correlations within this data, AI can help businesses predict emerging trends and adjust their SEO practices accordingly. This allows businesses to stay ahead of the competition and target relevant keywords and topics before they become saturated.
Anticipating User Behavior: AI-powered predictive models can evaluate user data and behavior to understand their preferences, interests, and search intent. By identifying patterns and trends in user behavior, AI can anticipate the types of queries users are likely to make in the future. This insight enables businesses to optimize their content and website to align with user expectations, ensuring they provide relevant information and solutions before users even ask for them.
Adapting to Algorithm Updates: Search machine algorithms are constantly evolving, and keeping up with these changes is crucial for SEO success. AI-powered predictive models can analyze historical algorithm updates and their impact on search rankings. By understanding the factors that influence algorithm changes, AI can help businesses adapt their SEO strategies proactively.
Content Generation: AI algorithms can generate content based on predictive analysis of user preferences and search trends. This can be particularly useful for creating targeted and relevant content at scale. AI can identify the types of content that are likely to perform well based on past data, enabling businesses to produce high-quality content that resonates with their target audience.
Personalization: Predictive SEO powered by AI enables personalized experiences for users. AI algorithms can analyze user data and preferences to deliver personalized content recommendations, tailored search results, and targeted advertisements. This personalization enhances user engagement, increases the likelihood of conversions, and improves overall user satisfaction.
Competitor Analysis: AI algorithms can analyze competitor data and identify their SEO practices and performance. By understanding competitor behavior, businesses can gain insights into industry trends and adjust their SEO strategies to the best optimization strategies. AI can provide recommendations on best optimization strategies where businesses can differentiate themselves and outperform their competitors in more relevant search engine results pages and other search engines.
Conclusion
The role of AI in influencing SEO is significant and transformative. AI-powered technologies are revolutionizing various aspects of SEO, bringing about improvements in search algorithms, keyword research, content optimization, user experience, predictive and structured data analysis, voice search optimization site mobile friendly, and visual search optimization. AI also increases a site's current loading speed making it easy for people to read your blog post and load google images also without the constant interruption of google ads.
AI is reshaping search engine optimization practices in 2023 by revolutionizing search algorithms, improving keyword research and content optimization, enhancing search console user experience, and website optimization, enabling predictive SEO, optimizing voice search, analyzing user behavior and enhancing visual search capabilities.
By embracing the benefits of AI, businesses can create best optimization strategies that will help them adapt to the evolving digital landscape, deliver a seamless user experience, and remain competitive in the ever-changing world of search and online visibility.
Related Posts
Image Source: Unsplash Voice search SEO, a vital component of online business strategy, has gained immense popularity due to the widespread adoption of voice-based virtual assistants. This...
Image source: Freepik Link building for newbies is an essential way of understanding how any successful SEO strategy maximize the rewards while balancing the risk. Attracting high-quality external...