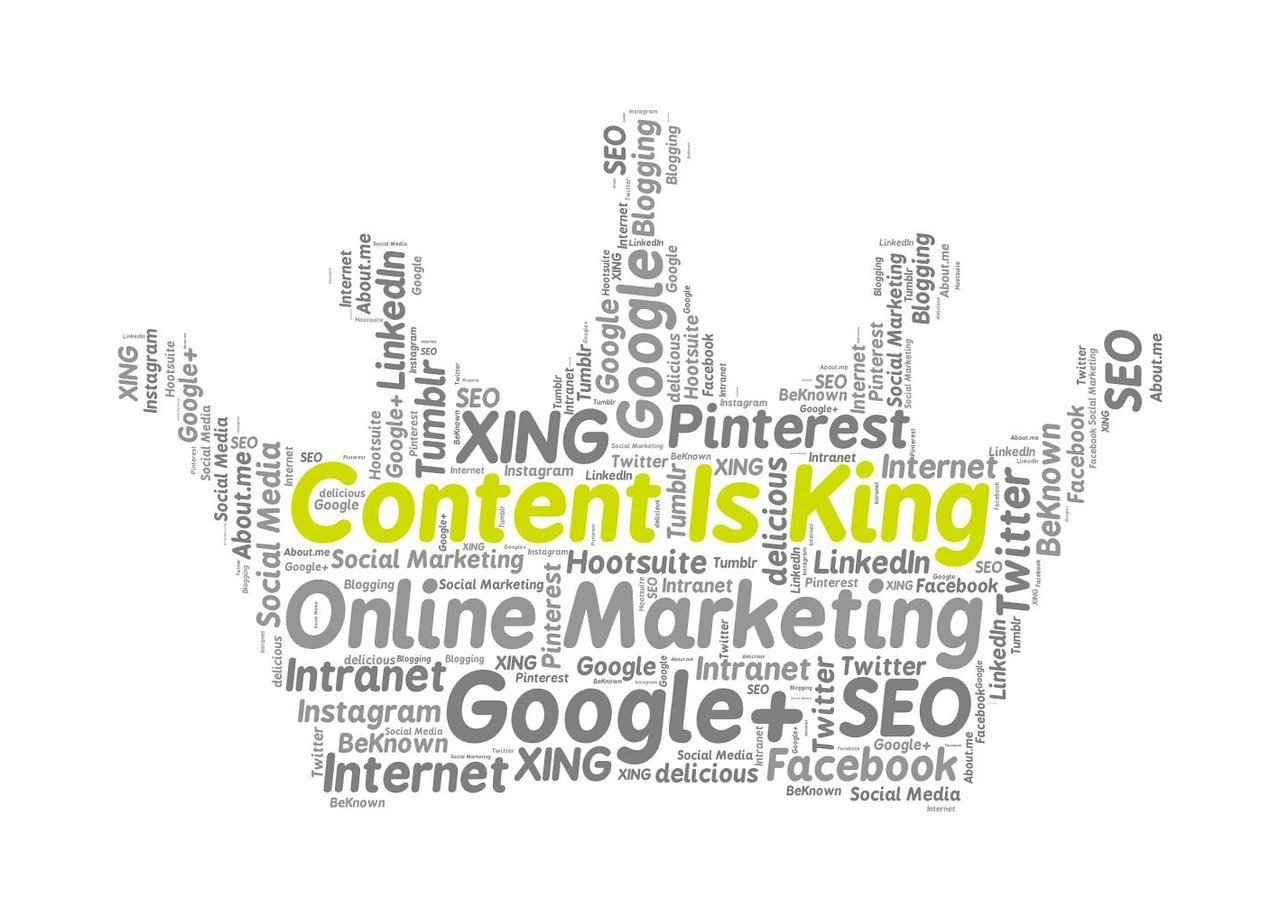 Image source: Pixabay.com
"Content is king." In his famous 1996 essay, Bill Gates used these lines to emphasize the importance of content. Indeed, Bill Gates' 1996 essay on the significance of content was ahead of its time, and the importance of content in today's digital market has only grown since then.
Content has emerged as the foundational strategy for attracting, engaging, and converting leads into customers. It's safe to say that if Bill Gates were to comment on the relevance of content today, he might indeed emphasize its supreme importance even more and might use even stronger words to describe its significance.
Table of Contents
In this article, we will expose you to the importance of content and content marketing in lead acquisition. We will discuss how you can leverage content marketing to generate high-quality leads and nurture them toward conversion. Let's dive in!
The Significance of Lead Acquisition
Simply put, businesses rely on customers to thrive, and lead acquisition is how you find and attract those potential customers. When a company gets new leads, they've seen people who might be interested in what they offer. These leads could become customers down the road.
Without a steady stream of leads, businesses would struggle to thrive and succeed in their respective markets. Hence, they leverage various marketing and sales activities to generate interest from individuals or organizations interested in what the business offers.
Also, by actively engaging in lead generation activities, businesses raise their visibility in the market. This means more people become aware of the company and what it offers.
What is Content Marketing, and Why is it Significant in Lead Acquisition?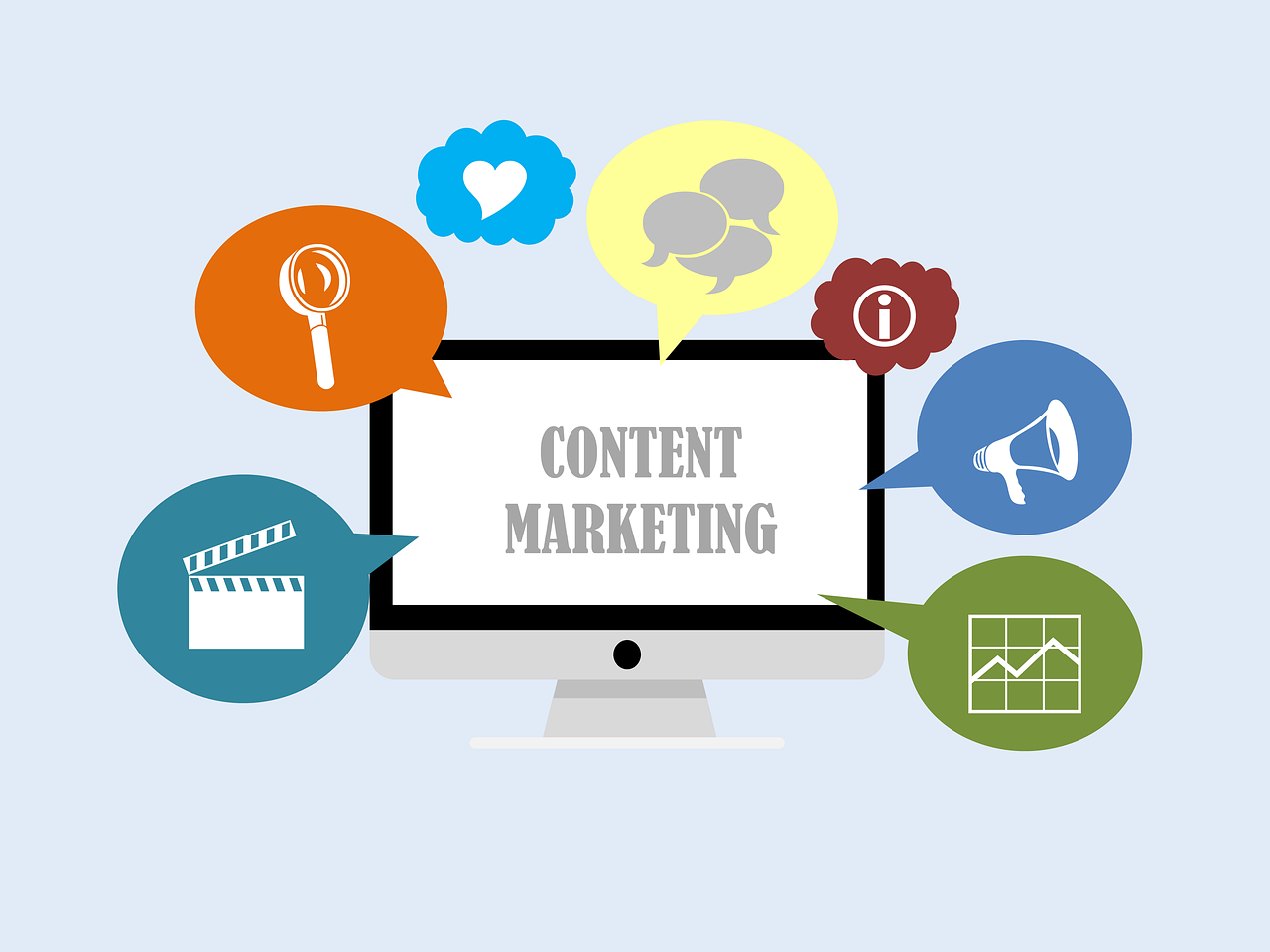 Image source: Pixabay.com
The term "content" implies that it carries and communicates value. That is the information, entertainment, or solutions the content provides to the audience. In content marketing, businesses create and share valuable content to attract, engage, and ultimately convert a specific audience.
The idea behind content marketing is this. When you provide content that addresses your target audience's needs, interests, or pain points, you create a magnetic pull. People are naturally drawn to information that can educate, entertain, or assist them. Valuable content has the unique ability to attract potential leads naturally.
Lead Generation Through Content Marketing Strategies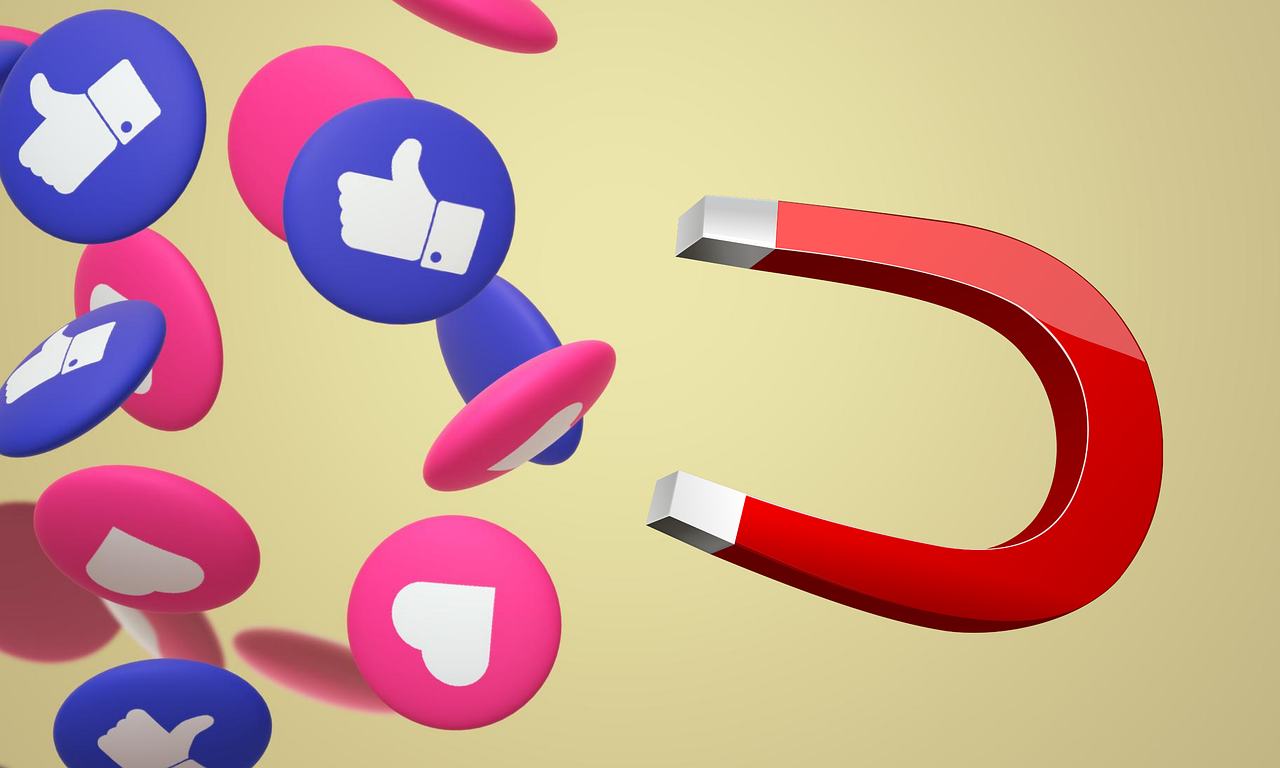 Image source: Pixabay.com
There is a direct link between high-quality content and lead acquisition. However, besides just generating leads, you can also use content as a tool for building relationships with the leads you have generated, establishing trust in what your business offers and nudging your leads towards conversion. In essence, a successful content marketing strategy will assist you in driving traffic, increasing brand awareness, engaging your audience, generating leads, and converting leads to customers. Here are some tips for creating content that attracts leads.
Identify Your Target Audience
Identifying and understanding your audience is the baseline for your content marketing efforts. Imagine crafting a message without knowing who it's intended for or shooting an arrow without a target. That's what content creation looks like without first identifying your target audience. It makes it difficult to create content that your audience will relate to.
Identify Their Key Problems or Questions and Address Them
Don't rush to create content for the sake of it. High-quality content that provides real value, whether through solving problems for existing customers, offering tips, or entertaining them, is more likely to generate leads than rushed, mediocre material.
There's no way around quality in the content game. When your content contributes positively to your target audience, they will likely show genuine interest in your offerings, and there's a high chance that they eventually convert to paying customers.
Actively Weave Lead Generation into Your Content Marketing Strategy
Creating high-quality content is essential, but assuming it will automatically lead to effective lead acquisition can be a mistake. Generating leads requires a deliberate content strategy that goes beyond just content quality. Content can serve various purposes beyond lead acquisition, which means it is entirely possible to have high-quality, relevant, and valuable content that is not specifically tailored toward lead acquisition.
Actively weaving lead acquisition into your content tactics means deliberately and strategically creating content to attract and convert potential customers (leads). It involves integrating lead acquisition techniques and elements into your content tactics to encourage your audience to take specific actions that move them closer to becoming customers. Here's how you can actively weave lead acquisition into your content tactics:
Lead Magnets: Create valuable resources like ebooks, whitepapers, webinars, or templates that your audience can download in exchange for their contact information. Promote these lead magnets within your content.
CTAs (Call-to-Actions): Include clear and compelling CTAs within your content that guide readers to take desired actions, such as subscribing to a newsletter, requesting a demo, or signing up for a free trial.
Forms and Opt-in Opportunities: Strategically incorporate forms or opt-in opportunities throughout your content. These can be pop-ups, inline forms, or sidebar opt-ins that capture email addresses and other relevant information.
Gated Content: Gated content refers to valuable resources like ebooks, whitepapers, or exclusive reports hidden behind a form. To access the content, visitors must provide their contact details. Identify high-value content assets your audience desires and promote them across your website and social media, emphasizing their benefits. Use compelling calls-to-action (CTAs) to drive visitors to the gated content landing page.
Content Upgrades: Offer content upgrades within your blog post or article. These are additional resources related to the content that readers can access by providing their contact details.
Landing Pages: Develop dedicated landing pages for each lead generation strategy. Keep them focused and free from distractions. Use persuasive copy and design elements to convey the value of the offer and the benefits of providing contact information.
Web Forms: Web forms are used for collecting lead information on various pages of your website. Place web forms strategically throughout your website, ensuring they match the page's intent.
The key is to be intentional in your content creation process. Make sure that each piece of content you create and share contributes to lead acquisition objectives.
Optimize your Content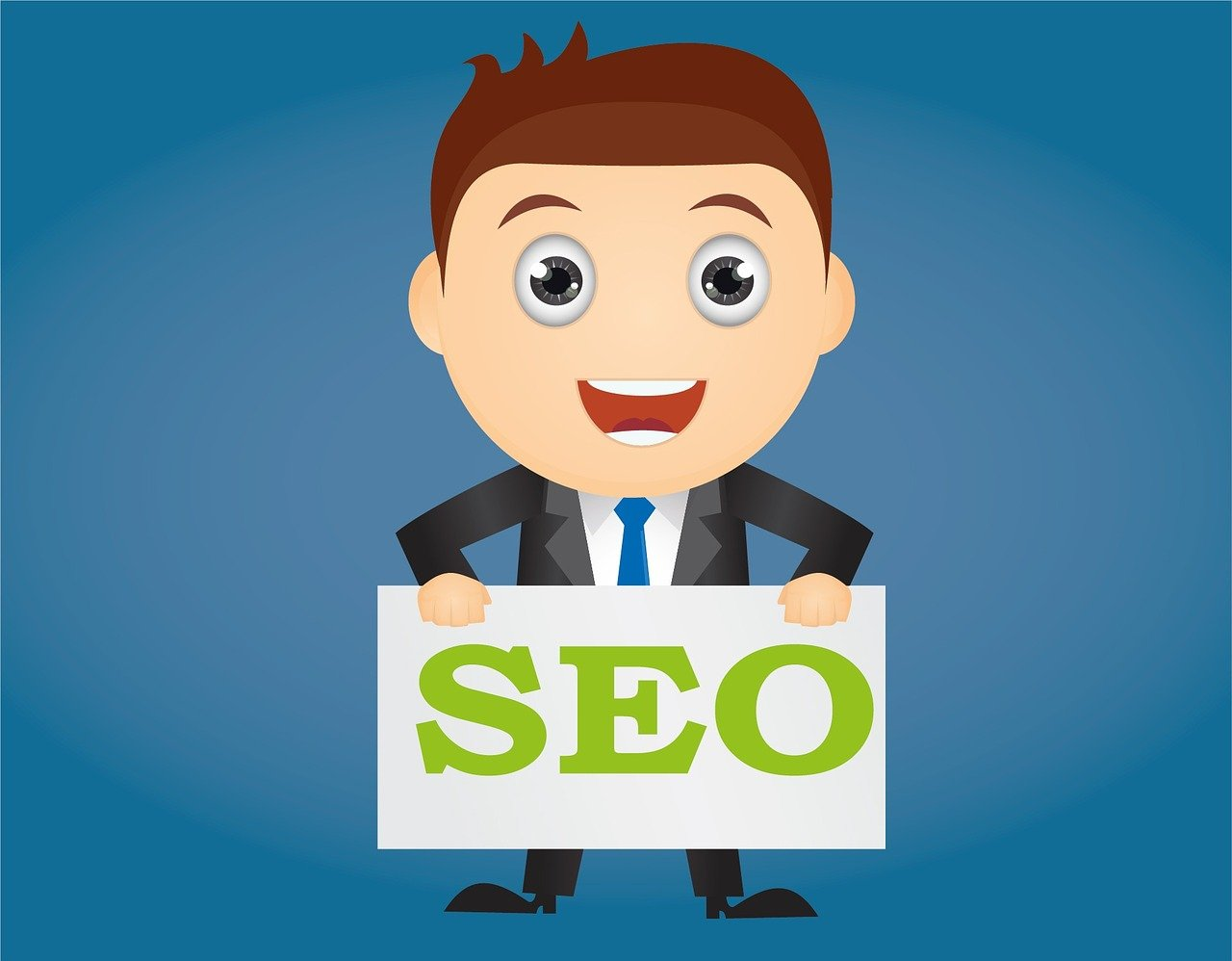 Image source: Pixabay.com
To be able to attract leads, your content first has to be visible. Search Engine Optimization (SEO) helps your content rank higher on search result pages, such that it is visible to an audience seeking any information that relates to your published content. It is important to note, however, that SEO is a vast and multidimensional term that extends beyond traditional keyword optimization and linking. Other important aspects of SEO include:
On-Page SEO
Technical SEO
User Experience (UX)
Local SEO
Backlinks (Off-Page SEO)
Mobile SEO
Structured Data Markup (Schema)
International SEO, etc.
Remember, every other aspect of your SEO efforts predates content quality and relevance. By consistently integrating SEO best practices in your content tactics and marketing efforts, you build authority in your niche. Over time, search engines trust your content, and your rankings improve, making your lead acquisition efforts more effective.
Promoting Your Content
Creating quality and relevant content is just the first step in the content marketing journey. To unlock its full potential for lead acquisition, you must ensure that this quality content gets to your target audience. This is where content distribution and promotion come into play in your content tactics.
Even the most outstanding content won't yield results if it remains hidden in the depths of the internet. Promotion ensures the right people see your content. It extends the reach of your content. Channels for promoting and sharing content include:
Email Marketing: Send newsletters or email campaigns featuring your latest content. Email marketing is one of the most efficient channels for nurturing leads and driving conversions.
Guest Posting: Contribute valuable content to industry-related websites and blogs. This will expose your brand and give you access to a new audience pool in your niche.
Content Syndication: Publish your content on platforms like Medium or LinkedIn Articles to reach broader audiences. Ensure you link back to your website to drive traffic and capture leads.
Influencer Partnerships: Partner with influencers within your industry to share your content. Their endorsement can significantly boost your content's credibility and reach.
Paid Advertising: Consider paid promotion through platforms like Google Ads, Instagram ads, Facebook Ads, or sponsored content on industry websites. Advertising is an effective way to reach a larger pool of audiences quickly.
Content Sharing Communities: Share your content on platforms like Reddit, social media platforms, Quora, or relevant online forums where your target audience gathers. Be sure to follow community guidelines and provide genuinely valuable insights.
Remember that each piece of content may have its unique distribution strategy. Tailor your approach to the specific preferences and behavior of your target audience.
Conclusion
In conclusion, the synergy between content marketing and lead acquisition is undeniable. As Bill Gates foresaw in 1996, content remains king in today's digital landscape. It is the foundation for attracting, engaging, and converting leads into loyal customers.
Throughout this article, we have clearly shown the significance of content marketing lead generation. We started by explaining the concept of content marketing lead acquisition. We went on to stress the indispensability of content, not only in lead acquisition but also in nurturing leads towards sales.
To effectively leverage content marketing for lead acquisition, be intentional in your content creation process. Actively weave lead generation into your content marketing strategy, Implement SEO best practices, and promote your content to ensure it gets discovered by the right people at the right time.
Related Posts
Benefits of Email SegmentationWhere to Embed a Segmentation Survey in Your Marketing Strategy?Best practices for Email List SegmentationType of Email AccountLean into Readers with High Open RatesEngage New...
Navigating through the vast sea of digital content, it's become a delightful challenge to craft words and ideas that sparkle with uniqueness and intimacy, a beacon of light amidst the ubiquitous. This...