What is Voice of the Customer (VoC)?
The Voice of the Customer (VoC) is a research method designed to capture everything customers are saying about a business, product, or service. It aggregates customer feedback, especially through customer VOC mechanisms, to analyze and understand emotions, preferences, and expectations that drive customer behaviors.
Table of Contents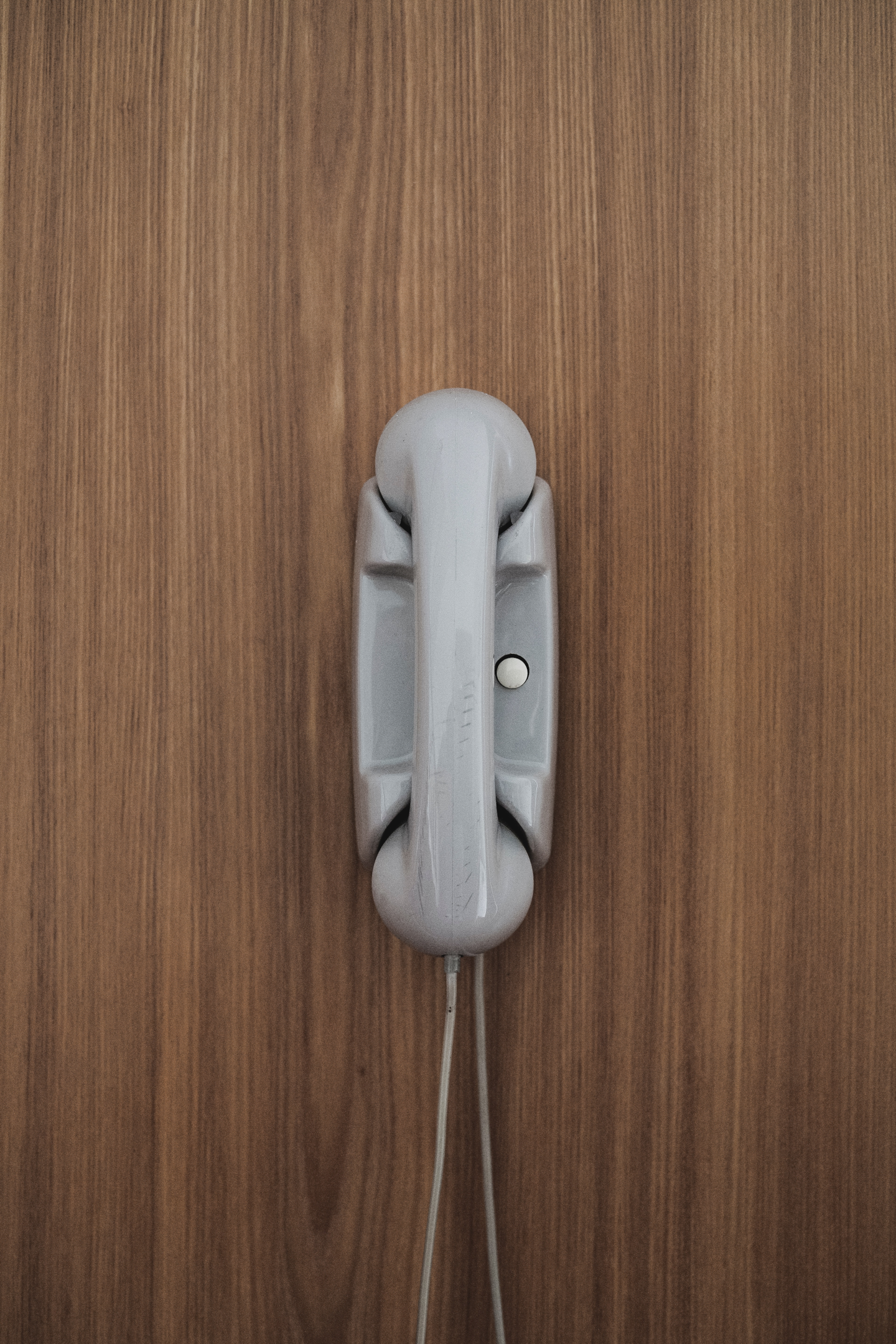 Image Source: Unsplash
Why is VoC Important?
Customer-Centricity: By focusing on customer VOC and what customers are saying, businesses can adopt a more customer-centric model.
Improved Product/Service Quality: Direct customer feedback can highlight areas of improvement for products or services.
Risk Management: Addressing issues spotted early through voice of customer programs can prevent potential crises.
Increased Loyalty and Retention: Ensuring customer satisfaction by acknowledging their opinions can lead to increased trust, customer loyalty, and customer retention.
Key Components of a VoC Program
Data Collection: This involves various channels such as surveys, interviews, social media listening, and feedback forms, aiming to amplify customer VOC.
Analysis: Advanced analytics tools can sift through the customer feedback, categorizing it, and highlighting essential areas.
Action: The insights from the voice of customer program need translation into actionable strategies, enhancing the customer journey.
Review: Regularly monitor the effectiveness of actions based on customer feedback and refine strategies.
Steps to Implement a Successful VoC Program
Define Objectives: Understand the purpose behind your voice of customer program. Whether to refine products or services, enhance customer service, or streamline the customer journey.
Choose the Right Tools: Use tools ranging from simple survey mechanisms to sophisticated platforms that can intensify the customer VOC.
Gather Feedback: Engage customers across multiple touchpoints to accumulate as much customer feedback as possible.
Analyze and Interpret: Use analytics tools to draw actionable insights from the feedback.
Implement Changes: Align your strategies with customer feedback, ensuring collaboration between sales, marketing, and product teams.
Communicate: Inform customers that their voice, their customer VOC, has been heard and apprise them of actions taken.
Iterate: Regularly update the process. As changes get implemented, gather new feedback to ensure the desired effect on customer satisfaction.
Challenges with VoC Programs
Overwhelming Amount of Data: The volume of data, especially customer VOC, can be vast and challenging to sift through.
Bias in Feedback: Extreme views from some customers may not represent the broader customer base.
Taking Action: While collecting and analyzing customer VOC is vital, acting on it effectively remains a challenge for many.
Voice of the customer programs, when executed correctly, provide a competitive edge. By focusing on customer feedback and the customer journey, businesses ensure they remain attuned to market changes and can adapt accordingly. Ensuring customer loyalty and retention through continuous refinement based on the voice of customer program is key to long-term success.
3 Reasons Your Business Needs to Hear the Voice of Customer
Understanding customer sentiments is pivotal. One of the best practices adopted by leading companies is the Voice of Customer (VoC) program.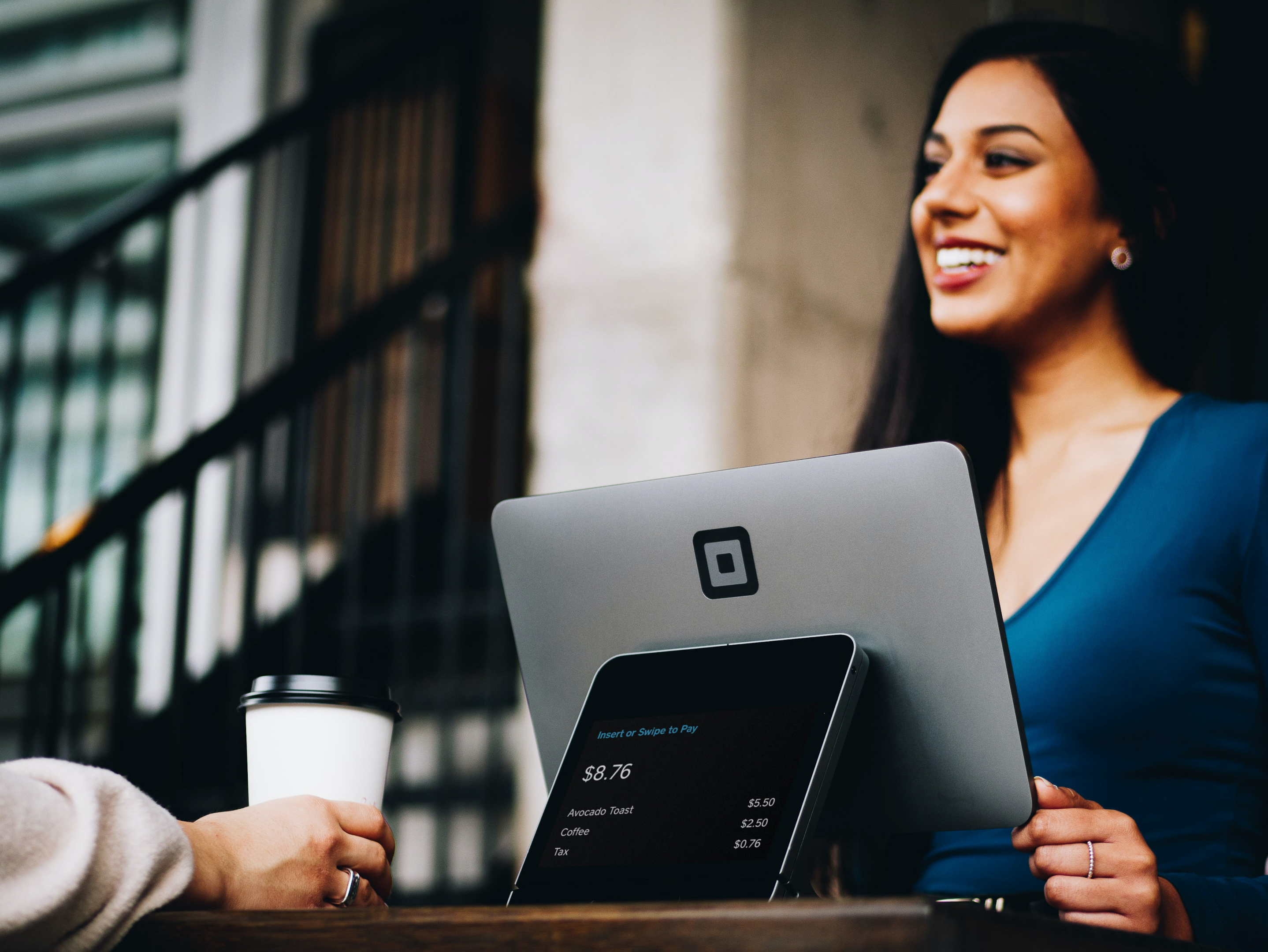 Image Source: Unsplash
Here are three imperative reasons why your business should adopt this approach:
1. Enhance Products or Services
Direct Customer Feedback: Utilizing the VoC is the most effective method to collect customer feedback. Through this feedback, businesses can identify specific features or areas in their product or service that may need refinement or innovation.
Align with Customer Expectations: The insights from the VoC help businesses to tailor their offerings to meet and exceed customer expectations. This not only ensures customer satisfactionbut also positions the business ahead of competitors.
2. Boost Customer Loyalty and Satisfaction
Understanding the Customer Journey: A well-executed VoC program offers insights into the entire customer journey. Recognizing the highs and lows of this journey enables businesses to optimize customer service and enhance the overall experience.
Building Trust: Implementing best practices based on VoC insights can significantly boost customer loyalty and satisfaction. When customers observe that their feedback influences business decisions, it fosters trust and enhances customer retention.
3. Make Data-Driven Strategic Decisions
Incorporate Customer Data: One of the best practices in business strategy formulation is the integration of customer data. The VoC program is a treasure trove of this invaluable data, which can guide pivotal decisions.
Stay Ahead in Customer Service: By continually refining customer service based on the feedback from the VoC, businesses can maintain a competitive edge. The VoC isn't just about hearing but actively responding to customer needs and grievances.
---
Listening to the voice of the customer is no longer optional it's a foundation of successful business operations. Adhering to best practices and leveraging the VoC can significantly elevate customer service, product quality, and overall customer satisfaction. The future belongs to businesses that not only hear but also resonate with the voice of their customers.
How to Use Voice of the Customer Insights to Improve Customer Experience
Image Source: Unsplash
1. Understand Customer Pain Points
Deep Dive into Feedback: Start by delving into the direct feedback gathered from your Voice of Customer (VoC) programs. This customer feedback often contains detailed insights about pain points that your users encounter.
Address the Issues: Identify these issues through the voice of customer insights. Make sure to address them promptly, whether they relate to a product or service you offer or an aspect of the customer journey.
2. Enhance Product and Service Offerings
Customize Offerings: VoC insights, particularly customer feedback, offer a clear perspective on customer expectations. Tailor your product or service based on these insights to match their needs more closely.
Stay Ahead of the Curve: Actively integrating voice of customer insights into the product or service development process allows businesses to anticipate market trends and stand out from competitors.
3. Personalize Marketing Efforts
Segmentation: Using VoC data, segment your customer base based on their direct feedback and preferences. This aids in crafting personalized marketing campaigns.
Tailored Promotions: Rely on customer feedback and the voice of customer data to create promotions or offers that cater specifically to customers' desires.
4. Optimize Customer Support
Feedback Integration: Imbue the voice of customer feedback into your customer service training. This ensures that representatives are equipped to address common concerns echoed in the feedback.
Enhanced Communication: Leverage VoC data and customer feedback to refine communication strategies, fostering a more customer-centric approach to resolving issues.
5. Refine the Customer Journey
Identify Bottlenecks: Through diligent analysis of VoC data and customer feedback, pinpoint stages in the customer journey where users may face challenges.
Smooth the Path: Address these obstacles based on direct feedback, ensuring a seamless experience that centers around the customer.
6. Foster a Customer-Centric Culture
Empower Employees: Circulate voice of customer insights and customer feedback throughout the organization. This helps in instilling a customer-centric ethos, ensuring everyone values the customer's perspective.
Reward and Recognition: Applaud team members who prioritize the voice of customer feedback, enhancing the overall experience based on these insights.
---
The Voice of the Customer is more than just a feedback tool—it's the pulse of your audience. By listening, analyzing, and acting upon these insights, businesses can create a truly customer-centric environment, leading to heightened satisfaction and loyalty. This commitment to the voice of customer is the key to lasting business success.
3 Questions to Answer Before Building your Voice of Customer Strategy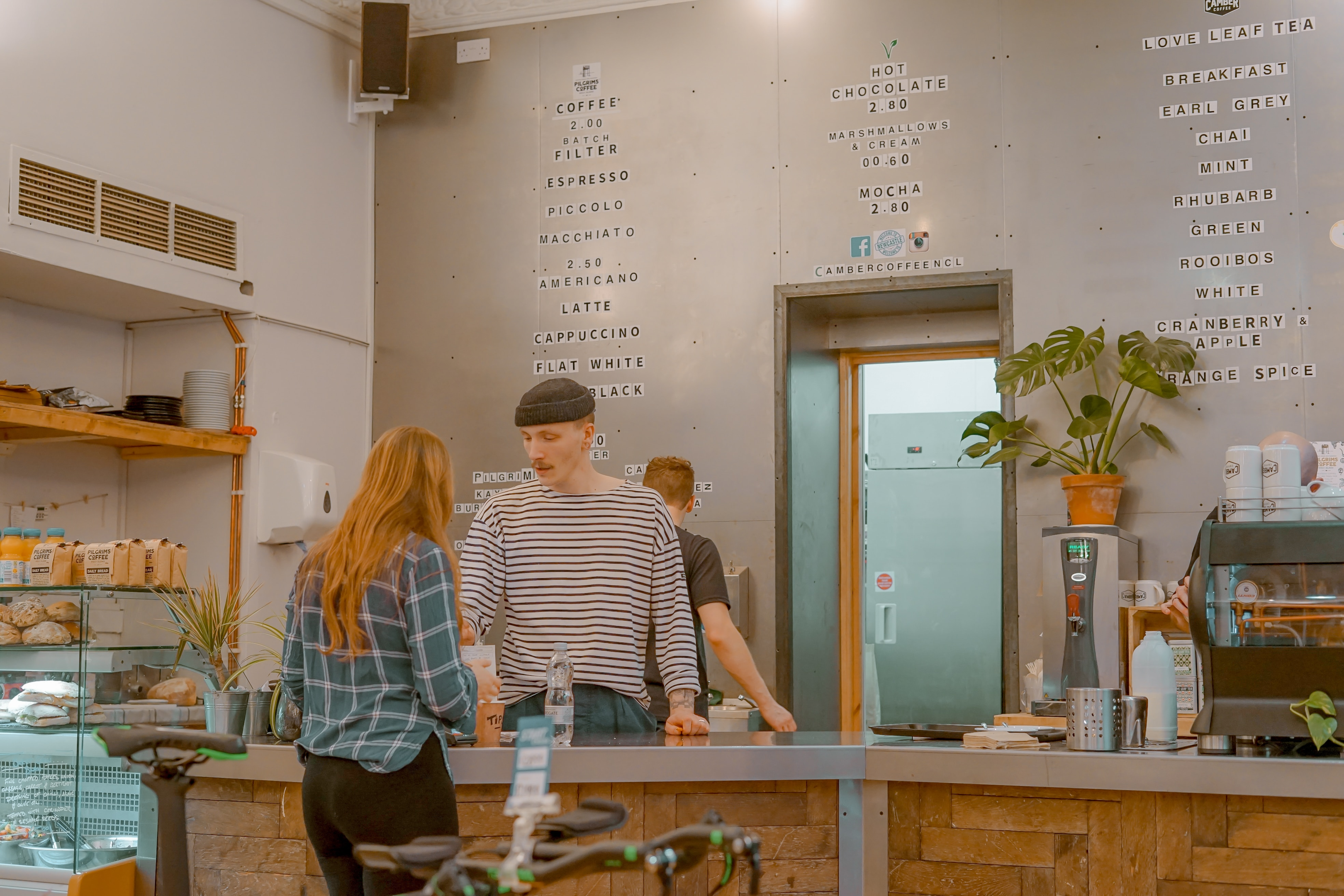 Image Source: Unsplash
1. What Do We Hope to Achieve with Our VoC Program?
Purpose and Objective: Before diving into a Voice of Customer program, it's essential to identify the end goal. Are you aiming to enhance the customer experience, increase customer retention, or refine your product development based on direct customer feedback? Setting clear objectives ensures that your strategy is targeted and result-driven.
Metrics of Success: Establish how you'll measure the effectiveness of your VoC strategy. Net Promoter Score (NPS) can be a key metric, but also consider other indicators like Customer Satisfaction (CSAT) scores or tracking how improvements in customer experience affect loyalty rates.
2. How Will We Collect and Analyze Customer Feedback?
Collection Methods: The quality and type of insights you receive are directly influenced by how you gather feedback. Consider both direct and indirect feedback mechanisms such as surveys, social media, and customer service interactions. Determine which methods best align with how customers perceive their experience with your brand.
Analysis Tools: In today's data-driven landscape, simply collecting feedback isn't enough. Use sophisticated tools to analyze customer feedback. Advanced systems, equipped with AI and NLP capabilities, can identify patterns and provide in-depth insights into the customer experience.
3. How Will We Implement the Insights Derived from VoC to Enhance Customer Experience?
Feedback Integration: With insights in hand, the next step is to integrate them. Determine how you'll weave customer insights into different departments, whether it's R&D for product development, marketing to align messaging, or customer service to enhance the overall customer experience.
Closing the Feedback Loop: A pivotal component of any VoC strategy is to close the loop. This means not just acting on the feedback but also communicating these changes back to the customers. It serves a dual purpose: it demonstrates to customers that their feedback is valued, and it can further enhance the customer experience by addressing and rectifying pain points.
---
Crafting an effective Voice of Customer strategy is more than just collecting feedback; it's about understanding and improving the customer experience at every touchpoint. By addressing these pivotal questions, businesses can ensure their VoC efforts genuinely resonate with their audience, leading to tangible improvements in how customers perceive their interactions with the brand.
12 Voice of the Customer Methodologies To Generate a Gold Mine of Customer Feedback
The Voice of the Customer (VoC) is a vital tool for businesses looking to understand and cater to their customers' needs, especially during the product development phase. By employing various VoC methodologies, companies can glean a treasure trove of insights directly from their customer base.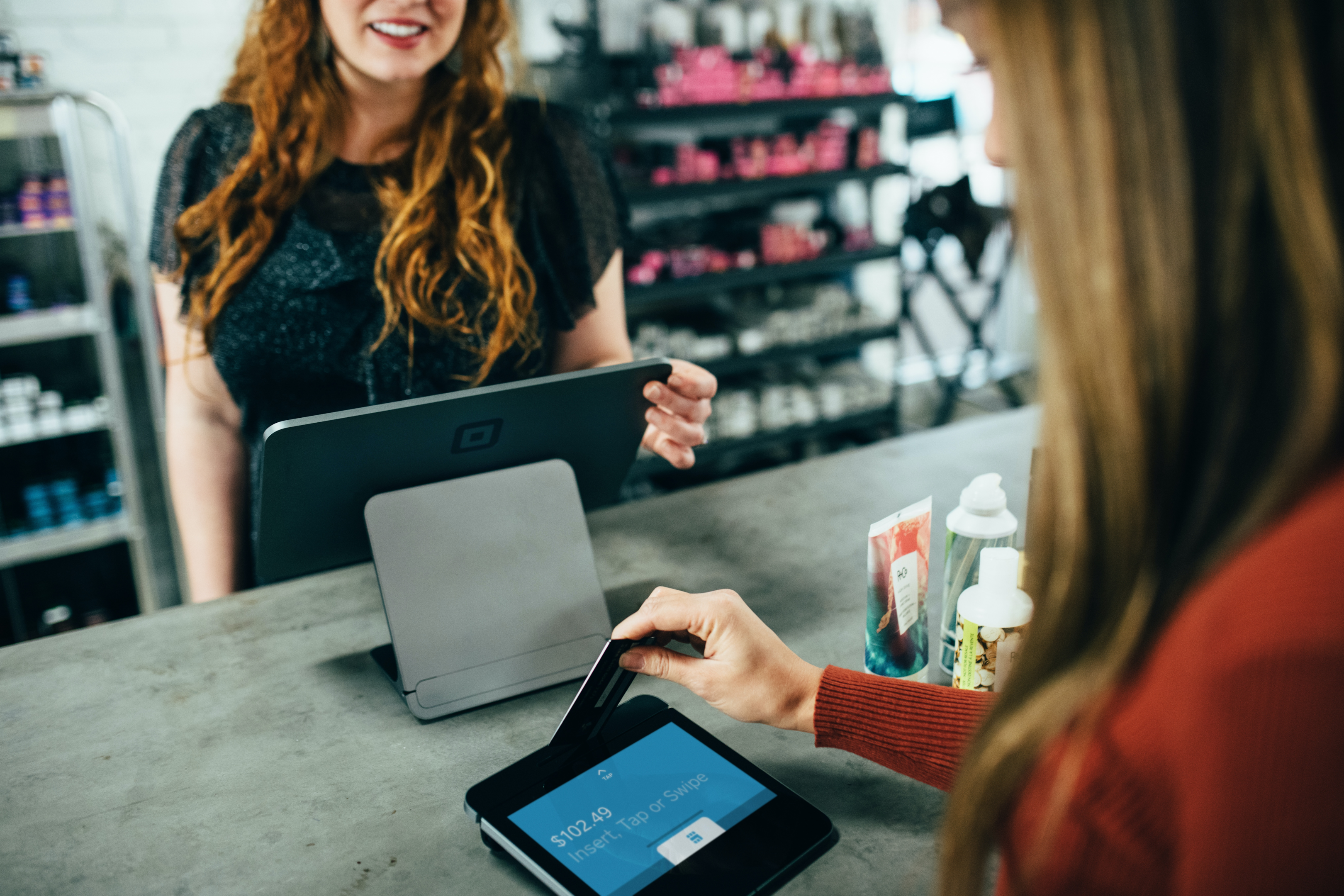 Image Source: Unsplash
Here are 12 effective VoC methodologies:
1. Surveys: Often used during the product development stages, surveys distributed via email, website pop-ups, or SMS can gather quantitative data on customer sentiments.
2. Focus Groups: A crucial part of product development, these groups offer a chance to get detailed feedback on potential product iterations.
3. Interviews (Customer Interview): Conducting one-on-one customer interviews offers insights into individual customer experiences and their perceptions of your product development efforts.
4. Feedback Forms: Available on websites or in physical stores, they allow customers to provide immediate feedback and ensure businesses close the loop with customer concerns.
5. Usability Testing: Especially critical during product development, watching customers use a product can indicate user experience challenges.
6. Social Media Monitoring: Track mentions and analyze conversations on platforms like Twitter to glean both direct and indirect feedback.
7. Net Promoter Score (NPS): A simple yet effective metric that measures loyalty, NPS offers insights beyond traditional customer satisfaction score metrics.
8. Customer Reviews and Ratings: Customers provide direct feedback on platforms like Google Reviews, essential for ensuring product development aligns with customer needs.
9. Customer Support Interactions: Analyzing these interactions can highlight areas where product development could better address user challenges.
10. Comment Cards: Often found in physical stores, these cards provide immediate feedback, helping businesses to close the loop on customer concerns.
11. Online Communities and Forums: Ideal for gauging indirect feedback, these platforms offer candid insights that can inform product development.
12. Sentiment Analysis: By employing AI tools, businesses can interpret VoC data from large volumes of feedback, distinguishing positive, neutral, or negative sentiments.
---
To ensure maximum customer satisfaction, businesses must constantly iterate their product development strategies. By integrating VoC data, companies can make sure their products align with customer needs, preferences, and expectations. Closing the loop on feedback, whether direct or indirect, is paramount to a product's success and overall customer satisfaction score.
How to Build a Voice of the Customer (VoC) Program: 6 Strategies
In today's intensely competitive market, understanding your customers' needs and preferences is not just beneficial—it's essential. A Voice of the Customer (VoC) program offers indispensable insights that drive product development, enhance customer satisfaction, and foster better customer relationships.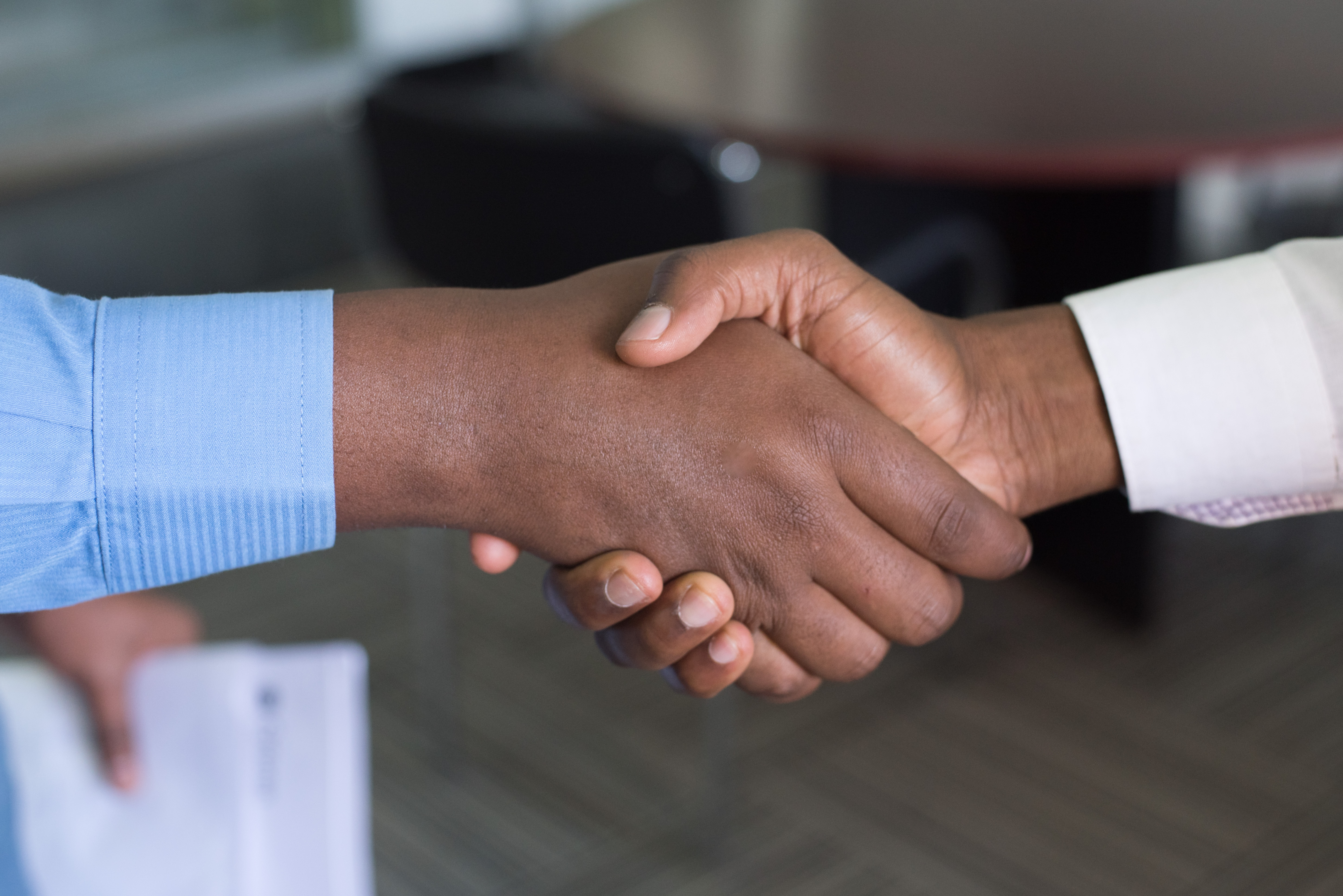 Image Source: Unsplash
Here's how you can build a powerful VoC program:
1. Define Clear Objectives:
Before delving into the sea of VoC data, set clear objectives. Are you keen to enhance the overall customer experience (CX)? Or, perhaps, to refine your product development? Defining these goals helps shape your VoC program, ensuring the insights derived are actionable and align with your aims.
2. Choose the Right VoC Methodologies:
Whether you're focusing on customer interviews, the net promoter score (NPS), customer effort score, or the customer loyalty index, your chosen methodologies should match your objectives. For instance, while direct feedback might be best for refining product development, the customer loyalty index could provide insights into retention and repeat business.
3. Integrate Multiple Feedback Channels:
The key to a comprehensive view of the customer experience is to capture both direct and indirect feedback across multiple channels—social media, email surveys, customer interviews, and online reviews. This amalgamation of feedback across various sources offers a panoramic view of how customers perceive your brand and services.
4. Analyze and Interpret the Data:
With your VoC data in hand, dive into analysis. Utilizing tools to understand trends, especially in metrics like the customer satisfaction score, customer effort score, and customer loyalty index, can pinpoint areas in product development or services that require refinement.
5. Close the Loop:
An essential aspect of any VoC program is the action following feedback. Closing the loop isn't merely about addressing feedback; it's about adapting, refining, and evolving. Whether that means tweaks in product development or a revamp in service strategies, responsiveness is key.
6. Continuously Evolve Your VoC Program:
Customer needs and market dynamics never stay stagnant. Thus, regularly updating and refining your VoC program is crucial. This might involve adopting new methodologies or making adjustments to the existing ones. Regular assessment ensures that your program remains aligned with the changing customer landscape.
A VoC program isn't a one-size-fits-all solution, nor is it a one-time effort. It's a dynamic, evolving strategy aimed at providing better customer experiences and driving product innovation. By following these six steps, businesses can not only increase customer satisfaction but also ensure they remain at the forefront of market demands, ensuring sustained growth and success.
Personalize your Voice of the Customer Requests
Personalizing your Voice of the Customer (VoC) requests can have a significant impact on the quality of feedback you gather. Leveraging customer tools and integrating them into products services can provide unique insights into the customer experience.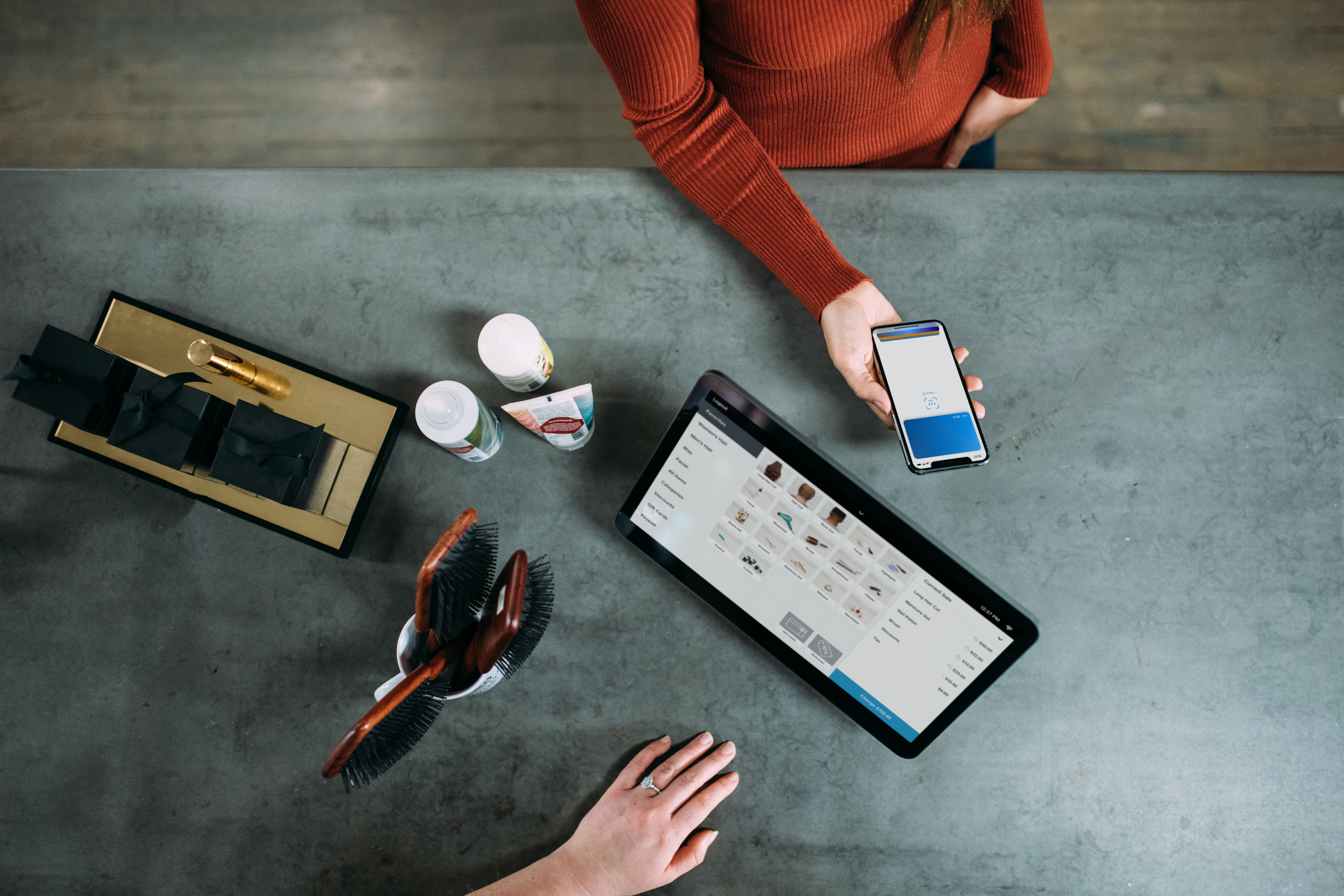 Image Source: Unsplash
Here's an approach on how to achieve this:
1. Use the Customer's Name with the Help of Customer Tools:
Incorporate customer tools that pull a customer's name into VoC requests. This basic act of personalization, such as a simple "Hello, [Customer's Name]", makes customers feel seen and recognized, thereby enhancing their overall customer experience.
2. Reference Past Interactions:
Using products services data, mention a recent purchase or service interaction. This specificity can lead customers to believe their experiences are truly being monitored and valued. For example: "We noticed through our customer tools that you recently purchased our skincare range. Could you share your feedback?"
3. Segment Feedback from Customers:
Different customers have varied experiences. By segmenting them based on purchase history, product usage, or demographics, you can tailor your VoC questions to be more relevant. This is where gathering customer feedback specifically for each segment can be invaluable.
4. Utilize Focus Groups:
Conduct focus groups to deep dive into particular areas of the customer experience. These sessions can capture customer nuances that broad surveys might miss.
5. Make It Relevant:
If a customer used a specific service, ask for feedback about that particular service. Customer tools can aid in this by providing accurate data about individual customer interactions with products services.
6. Acknowledge Past Feedback:
By referencing past customer input, you're showing that you value their opinion. Say something like, "Your feedback from last month was insightful. Could we hear from you again?"
7. Opt for the Right Channel:
Some customers might provide feedback when they contact customer service, while others might be more responsive to online surveys. Using customer tools can help in identifying which medium is preferred by each customer.
8. Offer Incentives Relevant to Products Services:
Offering discounts on favorite products or early access to new products services can motivate customers to participate in VoC programs.
9. Ensure Data Privacy:
It's essential to reassure customers that their information, gathered through customer tools or otherwise, is safe and used purely for enhancing their customer experience with your brand.
10. Continuous Monitoring:
With the help of customer tools, continuously monitor feedback from customers, and adapt your VoC strategies accordingly. Regularly gathering customer feedback ensures that you're always aligned with evolving customer needs.
Incorporating personalization in your VoC requests especially by leveraging customer tools and focusing on products services, can yield a treasure trove of insights. By showing genuine interest in feedback from customers and capturing customer nuances, businesses can not only improve their offerings but also foster long-term loyalty.
Measuring the Impact of VoC on Business Performance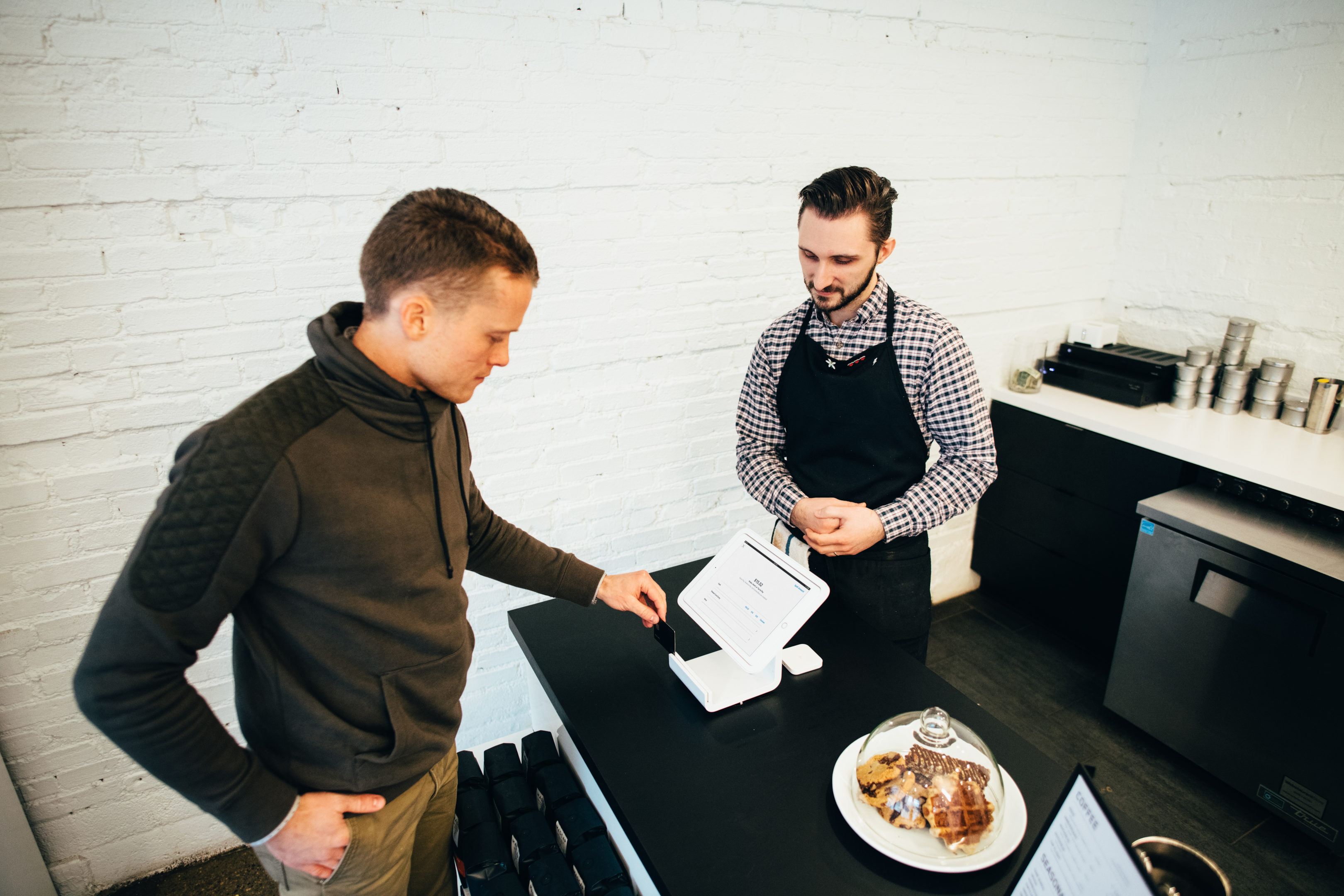 Image Source: Unsplash
1. Understanding the Voice of the Customer (VoC)
The core importance of VoC in shaping products and services.
How the voice of the customer program ties directly into business growth.
2. Key Performance Indicators (KPIs) Shaped by VoC
Customer Retention Rate: Leveraging voice of the customer insights to measure and boost loyalty.
Net Promoter Score (NPS): Understanding this metric as a reflection of the voice of the customer program's effectiveness.
Customer Satisfaction (CSAT): Adjusting products and services based on VoC data for superior satisfaction.
Customer Effort Score (CES): Refining the customer journey based on VoC insights.
3. Financial Growth through VoC
Strategies to directly link sales growth with changes driven by the voice of the customer program.
The financial benefits of effectively addressing negative feedback via VoC.
4. Operational Improvements via VoC Data
Fine-tuning business processes by consistently listening to the voice of the customer.
Tailoring training using insights from the voice of the customer program for enhanced service.
5. Amplifying Brand Image Using VoC
Methods to use voice of the customer data to improve online reviews and ratings.
Using VoC feedback proactively for better public relations and reputation management.
6. Strategic Adjustments Informed by VoC
How to reshape business strategies with feedback from the voice of the customer program.
Case studies of companies that pivoted successfully based on VoC insights.
7. Balancing Quantitative & Qualitative VoC Data
Efficiently merging data types for a well-rounded perspective on products and services.
Tools and methodologies to use to collect diverse feedback, both positive and negative.
8. Overcoming Challenges in VoC Analysis
Recognizing and addressing obstacles in voice of the customer program analytics.
Practical solutions and best practices to tackle these issues.
9. Establishing Continuous VoC Feedback Loops
Steps to foster an ongoing culture of feedback and refinement.
How integrating the voice of the customer into all business aspects can spur sustained growth.
The outline offers a structured, keyword-enriched approach to understanding the significance of VoC in business performance.
Measuring the Impact of VoC on Business Performance
The Voice of the Customer (VoC) programs have proven to be an essential tool in driving business strategy and refining product or service offerings to align more closely with customer needs. To truly appreciate the power of VoC, it's vital to measure its impact on business performance.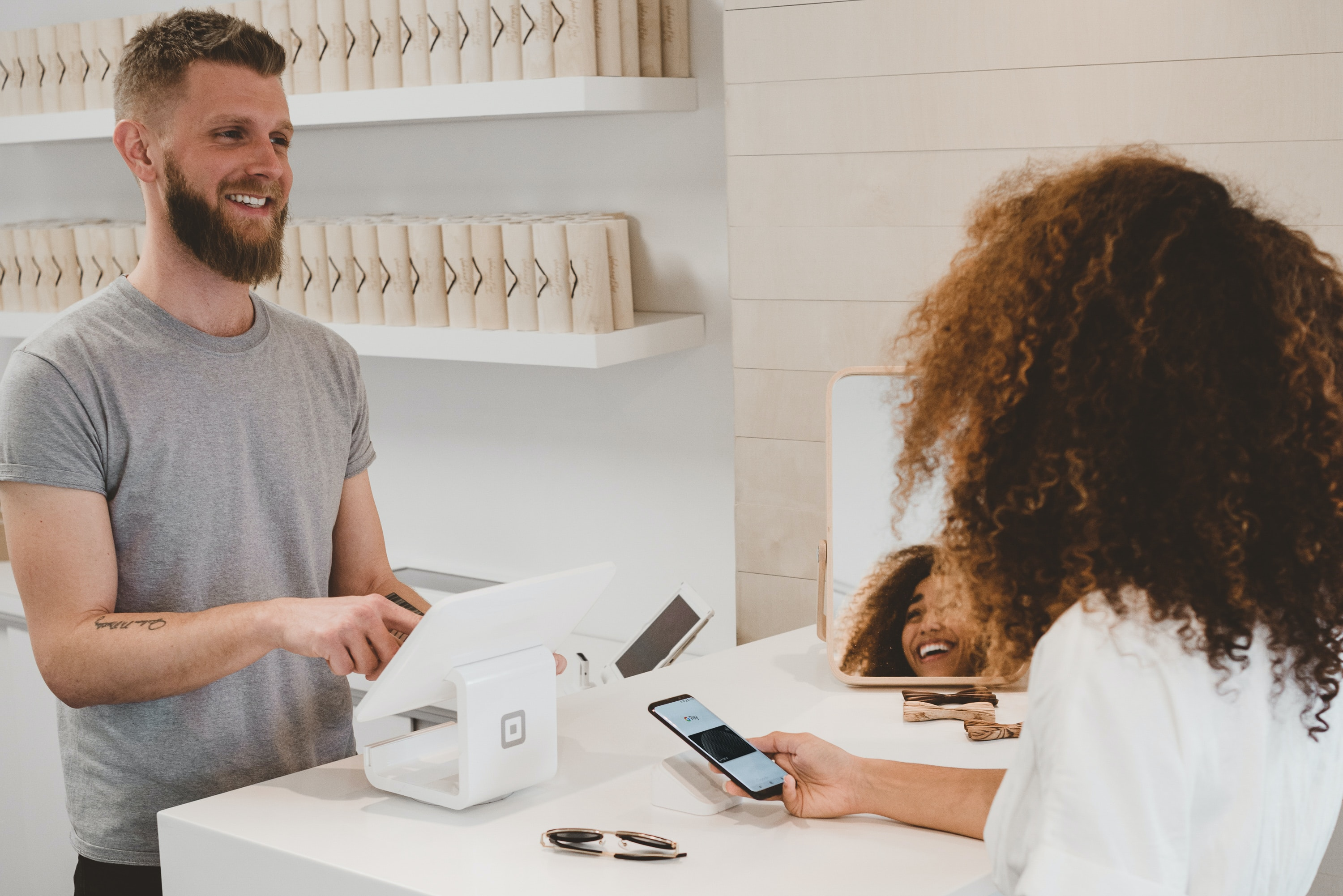 Image Source: Unsplash
Let's delve deeper into gauging the tangible results of a well-executed VoC program.
1. Understanding Customer Satisfaction Through VoC Metrics
Using VoC, businesses can consistently track traditional metrics like Net Promoter Score (NPS) and observe shifts after integrating insights from the voice of the customer. A rising trend in these scores frequently showcases the positive influence of the customer program.
2. Revenue and Sales Performance Post-VoC Integration
After you use VoC insights, monitor any increases in sales or upsells. It offers direct proof of the Voice of the Customer's role in business growth.
3. Evaluating Retention Rates with VoC Insights
A high customer retention rate post-VoC implementation indicates that the products or services meet or even surpass customer expectations. The customer program, underpinned by the voice of the customer, enhances this experience, leading to bolstered loyalty.
4. Identifying Cost Savings Through VoC
By implementing feedback from the voice of the customer, businesses can achieve process enhancements that translate to cost savings. This can manifest as reduced product returns or a drop in customer service calls, thanks to addressing recurring issues identified by the customer program.
5. Employee Morale and the Voice of the Customer
As you use VoC to enhance the customer experience, there's often a parallel improvement in employee satisfaction. Addressing concerns raised in VoC feedback can lead to a more positive work environment, boosting morale.
6. Using VoC for Competitive Benchmarking
With the voice of the customer integrated into your strategy, assess your positioning against competitors. If there's evident outperformance or a rapid catch-up rate, the customer program's influence is undeniable.
7. Swift Response to Feedback Using VoC
The efficiency of a customer program is also in its response time. By tracking the duration between receiving and acting on feedback from the voice of the customer, businesses can directly correlate it to enhanced customer satisfaction levels.
The Voice of the Customer isn't merely about gathering opinions—it's a powerful mechanism to drive tangible business results. By quantitatively measuring VoC's influence on varied business facets, companies can underscore the value of a potent customer program and continually refine their approaches for optimal outcomes.
Conclusion: Elevating Business Through the Customer's Voice
The Voice of the Customer (VoC) stands as a pivotal force driving business transformation. By actively integrating the voice of the customer into the heart of business strategies, organizations don't merely cater to customer needs—they anticipate and shape future market demands.
The feedback collected, be it positive feedback or constructive critiques, is invaluable. The ability to collect and analyze this data not only helps businesses rectify immediate concerns but also aids in predicting future trends. When businesses genuinely listen, adapt, and evolve based on this feedback, it plants the seeds of trust and loyalty among their consumer base.
Furthermore, VoC programs offer more than just customer satisfaction metrics. They provide a roadmap to reshape product innovation, recalibrate marketing approaches, and enhance overall operational coherence. Team members across various departments can benefit immensely from this feedback, helping them better understand the preferences and pain points of their customers.
Using VoC to collect and analyze customer feedback data offers businesses a dual advantage: they can improve the customer experience and stay ahead of potential market shifts. And as team members delve deeper into this feedback, it becomes an exercise not just in problem-solving but in foresight.
To help you understand the core of your business and to guide it towards unparalleled growth, VoC is indispensable. It's not just about lending an ear to customers—it's about understanding their heartbeats, decoding their desires, and crafting strategies that resonate. And for businesses aiming for longevity and consistent market relevance, heeding to the Voice of the Customer is not an option—it's a necessity.
Related Posts
No doubt over the past 5 years, online shopping slowly progressed with customer demands. However, the impact of the coronavirus pandemic on the perception of e-commerce transformed online retail business...
What Is Product Development? — Essential Guide for Product ManagersStages of New Product DevelopmentWhat are some common early-stage product development frameworks?What is the Difference Between Product...