Table of Contents
The roles of a Web Graphic Designer and a Web Developer differ significantly in terms of responsibilities, skills, and outcomes. While there is some overlap in the digital realm, their primary functions and expertise areas are distinct. Here are the key differences:
1. Primary Role:
Web Graphic Designer: Focuses on the visual aesthetics and user interface of a website. Their main objective in web design is to ensure the site looks appealing, making use of web graphic design principles.
Web Developer: Concentrates on constructing the functional parts of websites. After the web designers create the design, it's up to the web developer to bring it to life.
2. Skill Set:
Web Graphic Designer: As key players in web design, they're proficient in design software like Adobe Creative Suite. They blend the principles of web graphic design with color theory, typography, and user interface design.
Web Developer: Equipped with programming knowledge, web developers use languages such as HTML, CSS, and JavaScript. Their expertise ensures that what web designers envision is perfectly translated into a functional site.
3. Tools of the Trade:
Web Graphic Designer: Web designers use tools like Sketch, Adobe XD, Figma, and InVision to manifest their web graphic design ideas.
Web Developer: They leverage code editors, version control systems, and developer tools, ensuring the web design is functional and interactive.
4. Outcome:
Web Graphic Designer: Web designers provide mockups, wireframes, or prototypes representing the web design.
Web Developer: They produce a live website, realizing the vision of graphic designers and making sure web design principles are adhered to.
5. Collaboration:
Web Graphic Designer: Web designers often work with User Experience (UX) professionals, ensuring the web design complements usability.
Web Developer: Web developers integrate the front-end with backend systems, making sure that the web design operates smoothly.
6. Approach:
Web Graphic Designer: When thinking about web design, they prioritize the user's visual experience, guiding users with their design, and ensuring the web graphic design resonates with the brand's message.
Web Developer: Their focus is on the technical aspects, ensuring web designers' visions are implemented with precision. They create websites that are both functional and adaptive.
7. Training & Background:
Web Graphic Designer: Many graphic designers transition into web designers, having backgrounds in arts, graphic design, or related fields, with a strong focus on digital and web graphic design.
Web Developer: Their training often includes computer science or web development courses. Their role ensures that the visions of web designers are technically sound when they create websites.
While the roles of web graphic designers and web developers are distinct, it's not uncommon to find professionals with skills that span both areas, sometimes referred to as "web designers" or "front-end developers". The digital world often requires collaboration, so understanding the basics of each other's domains can be beneficial.
What Exactly Does a Web Graphic Designers Do?
Web graphic designers hold a unique position in the realm of web design. But how does the role of a web graphic designer diverge from that of a web designer or other professionals in the design sector?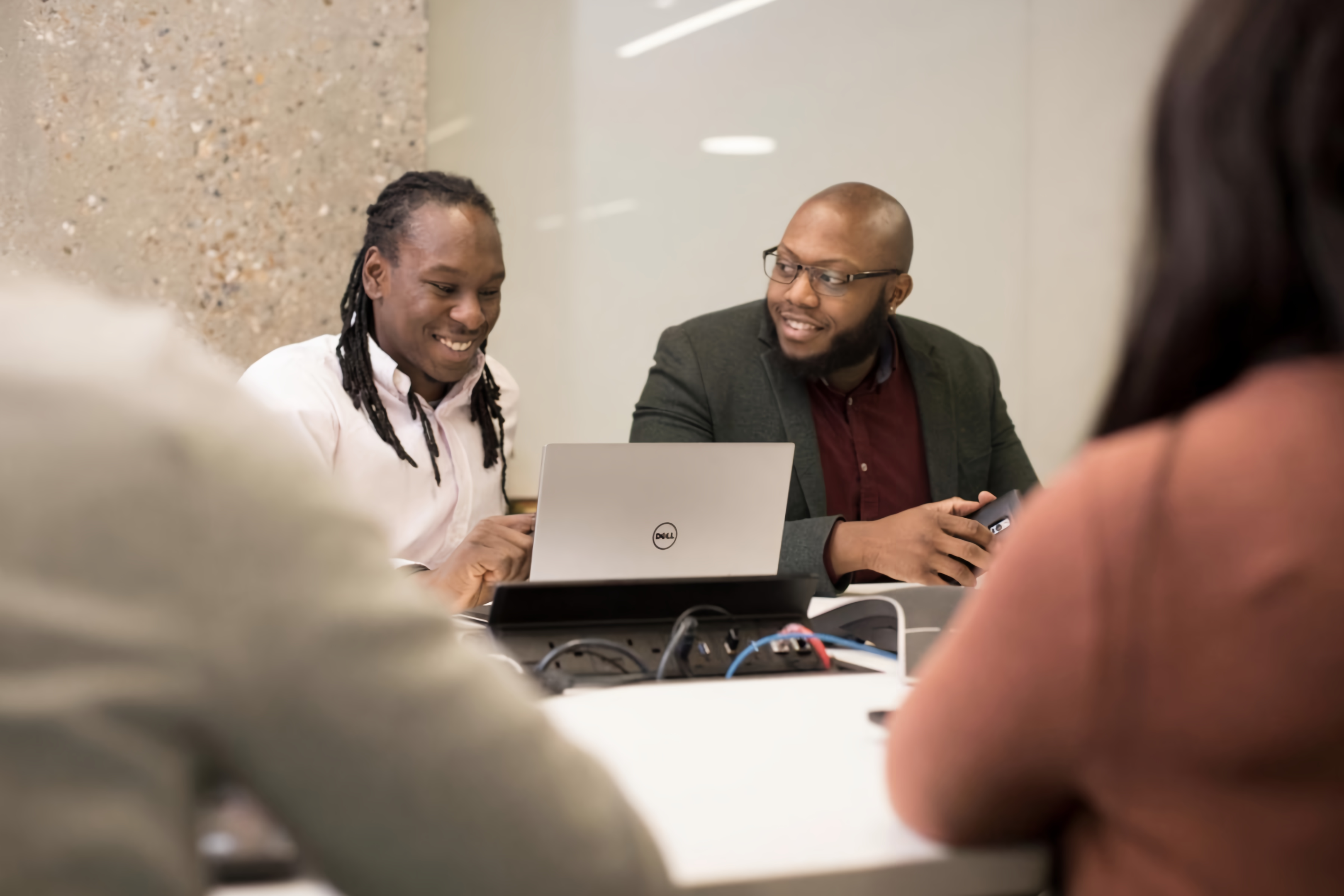 Image Source: Unsplash
Visual Conceptualization: Every web page starts with an idea, and it's the job of the web graphic designer to transform that idea into a visual concept, making sure designs are tailored for both web and mobile apps.
Crafting Web Graphics: Using tools like Adobe Creative Suite, web graphic designers design graphics, icons, banners, and more, enhancing the user interface.
Layout & Structure Design: The structure of web pages is crucial. Web graphic designers decide this structure, focusing on both visual appeal and user-friendly design.
Color & Typography Choices: While web designers focus on the site's overall feel, web graphic designers excel in picking the right colors and typography to enhance brand identity and readability.
Ensuring Responsiveness: In today's diverse device landscape, web graphic designers make sure designs look great on desktops, tablets, and mobiles alike.
Collaborating with UX Pros: User experience is key. Web graphic designers work closely with UX experts to craft a visually engaging and intuitive user journey.
Prototyping & Iteration: Using tools like Adobe XD, they create interactive prototypes, refining based on feedback from project managers and front-end developers.
Staying Updated: Web design trends evolve rapidly. Web graphic designers stay updated to ensure their designs are always current.
Working with Developers: After designing, web graphic designers work with developers to bring their designs to life on the web.
Iterative Design Approach: Unlike many other roles, a web graphic designer's job is continuous. They take feedback, revise, and polish their designs to perfection.
In essence, web graphic designers are the bridge between an idea and its visual representation on the web. They collaborate with various teams to ensure that websites and apps are not only attractive but also functional and user-friendly.
Types of Web Graphic Designers
Web graphic design is a broad field that comprises various specializations, each focusing on different aspects of the design process. Recognizing these specializations can be beneficial for businesses and individuals to identify the most suitable professional for their specific project requirements.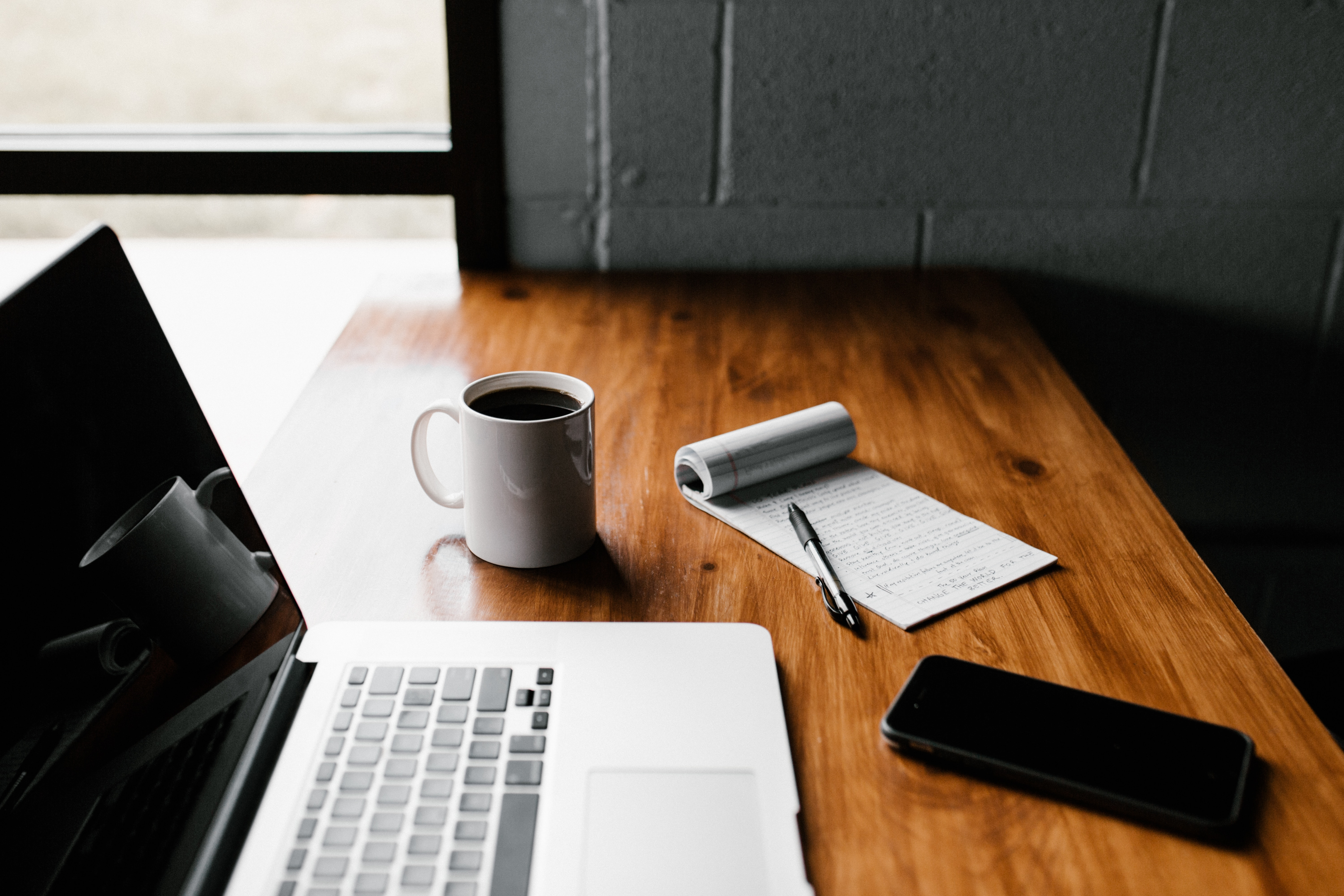 Image Source: Unsplash
Here's a closer look at some types of web graphic designers:
UI Designers:

Focus: Crafting user interfaces for websites and web applications.
Skills: Building intuitive navigation, ensuring responsiveness, and designing interactive visual elements in such a way that users can engage seamlessly.

UX Designers:

Focus: Enhancing the experience of users when they interact with a web product.
Skills: Wireframing, prototyping, and user research to ensure a coherent interaction across web pages.

Visual Designers:

Focus: Merging aesthetics with functionality.
Skills: Employing typography, color theory, and visual elements to improve the look and feel of websites.

Interaction Designers:

Focus: Designing animated interactions on websites.
Skills: Grasping motion design and ensuring that visual elements interact in an engaging manner.

Web Illustrators:

Focus: Producing custom illustrations for websites.
Skills: Combining artistic abilities with web design tools.

Icon Designers:

Focus: Crafting unique icons that complement the visual elements of web and mobile apps.
Skills: Representing complex actions or ideas through simple icons.

Infographic Designers:

Focus: Translating data into visual graphics and diagrams.
Skills: Data visualization paired with web design sensibilities.

Multimedia Designers:

Focus: Generating video, audio, and animated content for websites.
Skills: Melding video editing with web graphic design.

Responsive & Mobile Designers:

Focus: Making sure that web designs adapt well across various devices.
Skills: Deep understanding of how to build websites that respond to different screen sizes.

E-commerce Designers:
Focus: Shaping online shopping experiences.
Skills: Showcasing products and facilitating user interactions.
Landing Page Designers:
Focus: Creating focused web pages for marketing drives.
Skills: Knowing how to build websites that convert, often by using compelling visual elements.
Template Designers:
Focus: Making website templates for platforms such as WordPress or Shopify.
Skills: Design modularity and creating visual elements in such a way that users can easily integrate them into their own website.
In the domain of web design, each of these web graphic designers plays a pivotal role. While many of their responsibilities and skills might overlap, their expertise areas can vary widely. It's essential to understand these distinctions when looking to embark on a web design project, ensuring the right type of designer is at the helm.
Personality Traits of A Person Working as Web Graphic Designer
Web graphic designers possess a unique blend of technical and artistic traits that enable them to excel in their field. While their role might seem solely rooted in aesthetics, their work often intersects with the realms of computer science, user experience, and even psychology.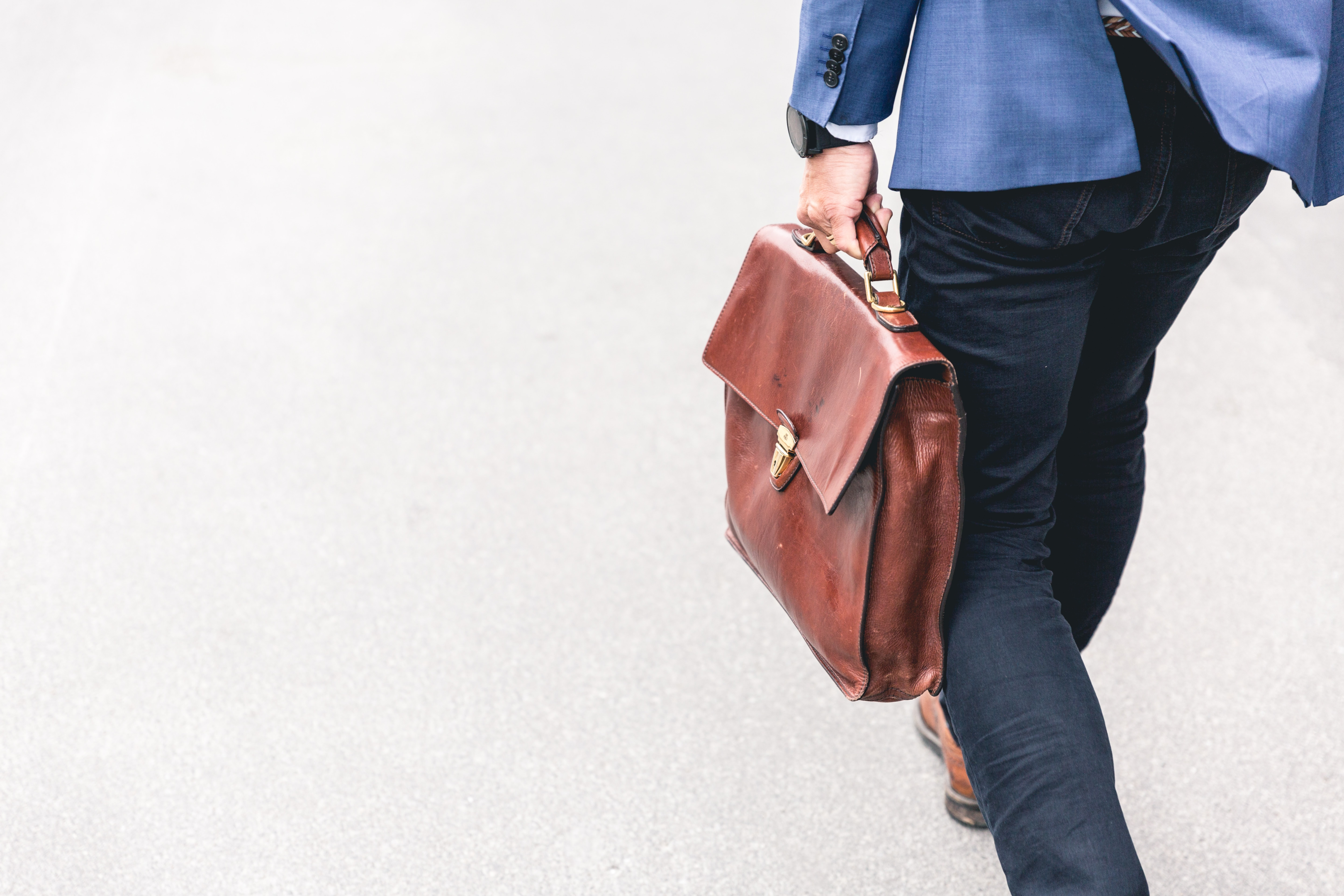 Image Source: Unsplash
Here's a look at some of the key personality traits that a person working as a web graphic designer might possess:
Creativity: This trait is a given for most graphic designers. They constantly strive for fresh ideas to breathe life into web and mobile apps, ensuring a memorable user experience.
Technical Savviness: In addition to their artistic skills, many web designers have a foundational understanding of computer science principles. This helps them work seamlessly with developers and understand the limitations and possibilities of the digital realm.
Attention to Detail: From aligning visual elements perfectly to ensuring consistency in web design layouts, a web designer's meticulous nature ensures that every pixel is in its rightful place.
Empathy for Users: Good web design isn't just visually pleasing—it's functional and user-friendly. Web designers use empathy to craft intuitive user interfaces that cater to the needs and preferences of users.
Adaptability: Web and mobile app trends evolve rapidly. Web designers must be adaptable, always ready to learn and evolve their design strategies to stay relevant.
Passion for Visual Design: The best web designers have a genuine passion for visual design. They're always seeking inspiration, whether from nature, art, or even everyday objects, and infusing that into their web design projects.
Problem-Solving Mindset: At times, web design can be like solving a puzzle. Designers often need to find innovative solutions to complex design challenges, ensuring both form and function coexist harmoniously.
Continuous Learning: The realms of web design and computer science are intertwined, with technology continually advancing. Most graphic designers have an innate curiosity and dedication to lifelong learning, ensuring they stay updated with the latest tools and techniques.
Collaborative Spirit: Web design projects often involve multiple stakeholders—from clients to developers to marketers. Web designers thrive in collaborative environments, ensuring every voice is heard and every perspective is considered.
Open-mindedness: While every designer has a distinct style, the best ones are open to feedback and new ideas, knowing that web design is a collaborative effort.
Strong Communication: A web designer's role involves translating ideas into visual designs. They must be adept at articulating their vision and design rationale to clients and teammates alike.
Organizational Skills: With multiple projects on their plate and the intricate layers of web design, organizational prowess is paramount.
In essence, while technical proficiency and software knowledge are vital, it's these personality traits combined with a deep understanding of visual design principles that make a web designer truly stand out in the dynamic field of web and mobile app design.
Web Graphic Designer Career and Salary Outlook
The digital landscape is expanding, and as businesses shift more of their operations online, the demand for those specializing in graphic design, particularly web graphic design, is on a meteoric rise.
Professionals in graphic design, especially web graphic designers, focus on creating engaging and functional user interfaces and visual elements for websites and web and mobile apps. Their work directly influences how users perceive and navigate online platforms.
Given the critical nature of graphic design in the digital realm, what does the future look like for those pursuing a web graphic designer's job?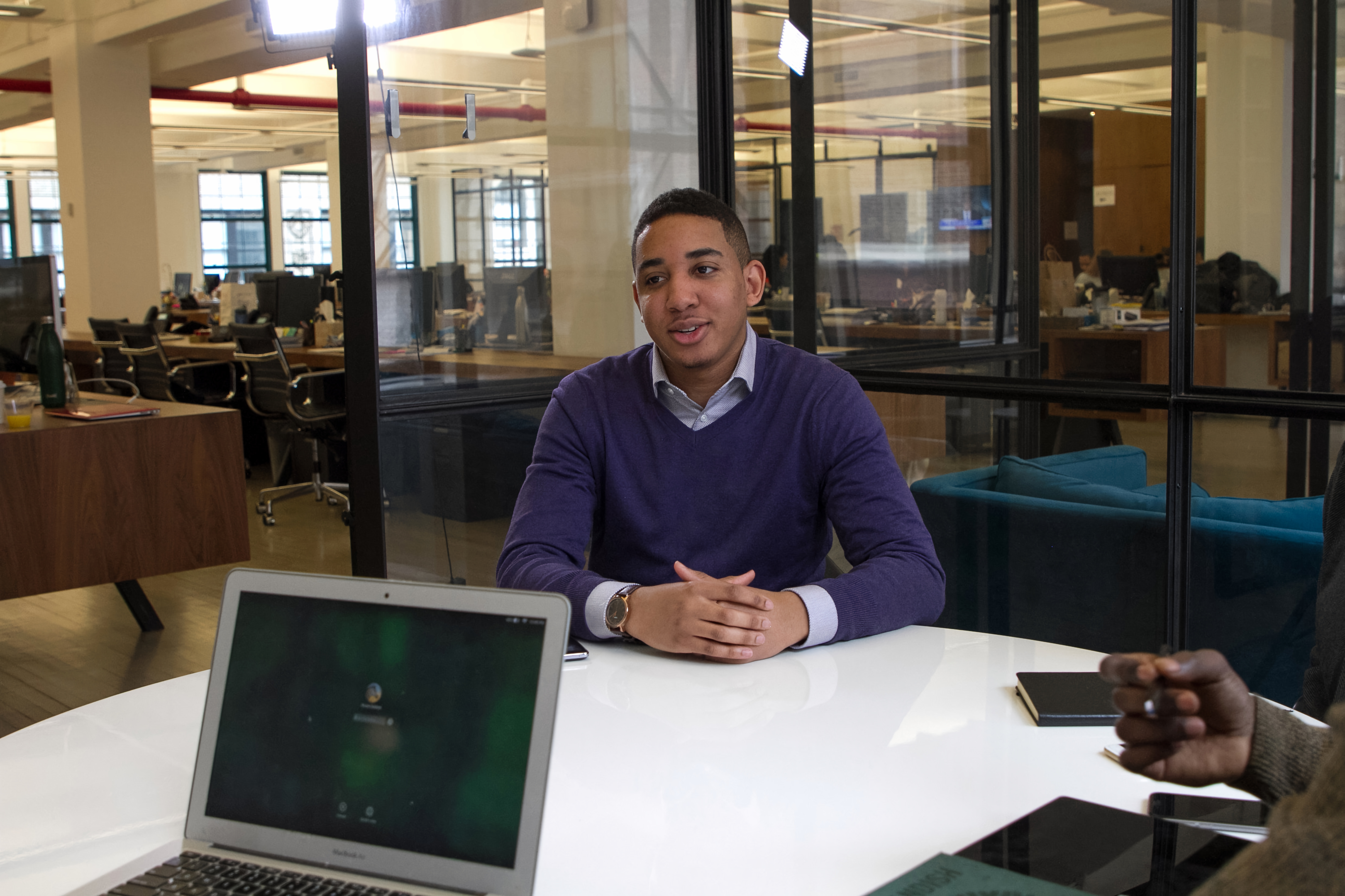 Image Source: Unsplash
Career Path:
Entry-Level Positions: Most individuals breaking into graphic design start as junior designers. Here, they work under seasoned professionals, refining their graphic design skills on smaller projects before transitioning to more substantial responsibilities.
Mid-Level Positions: With experience and an expanding portfolio in graphic design, designers can advance to positions like Senior Designer or Art Director. In these roles, they often lead teams and make pivotal decisions regarding a project's web design elements.
Advanced Positions: Seasoned web graphic designers might find themselves in roles like Creative Director or even initiate their own graphic design agency. Here, they'll oversee the graphic design direction and ensure coherence in all web design projects.
Specialization: As they delve deeper into graphic design, some web graphic designers choose niches like UI/UX design, animation, or typography. Specializing can provide unique opportunities and potentially higher earnings.
Transitioning: With robust experience in graphic design, some transition into related areas like front-end development, project management, or even digital marketing.
Salary Outlook:
Starting Salaries: On average, entry-level web graphic designers in the U.S. can expect earnings ranging from $40,000 to $50,000 annually. However, several factors, like location and company size, can influence this.
Mid-Career Salaries: As one advances in their graphic design career and builds a more varied portfolio, they can expect to earn between $60,000 and $80,000.
Senior Positions: Senior roles, especially in areas with a high concentration of tech companies, can offer salaries in the ballpark of $100,000 or more.
Freelance and Consultation: Experienced graphic designers who branch out into freelancing or consultation might face fluctuating incomes, but with a robust client base, they can often surpass their salaried counterparts.
Factors Influencing Salary:
Location: Urban locales, especially tech-centric cities, typically offer more competitive salaries for graphic design roles.
Education and Skill Set: While formal education in graphic design can be an asset, in the world of web design, skills and a compelling portfolio often take precedence.
Specialization: Specialized roles in graphic design, especially those in high demand, can command more lucrative compensation packages.
Industry: The industry of employment can also be a determining factor. For instance, graphic design roles in tech, entertainment, or finance might have higher compensation compared to non-profits or education.
Career in graphic design, specifically as a web graphic designer, offers a blend of creative challenges and financial rewards. As the digital world expands, the skills of graphic designers will remain invaluable, making it a compelling career choice.
What Does a Web Developer Do?
The role of a web developer has become increasingly significant. A web developer is tasked with turning design concepts into functional websites or web applications, ensuring not just creation but also the maintenance of websites. They use a blend of programming languages, frameworks, and tools to form the foundation of websites, guaranteeing that every element operates seamlessly and effectively.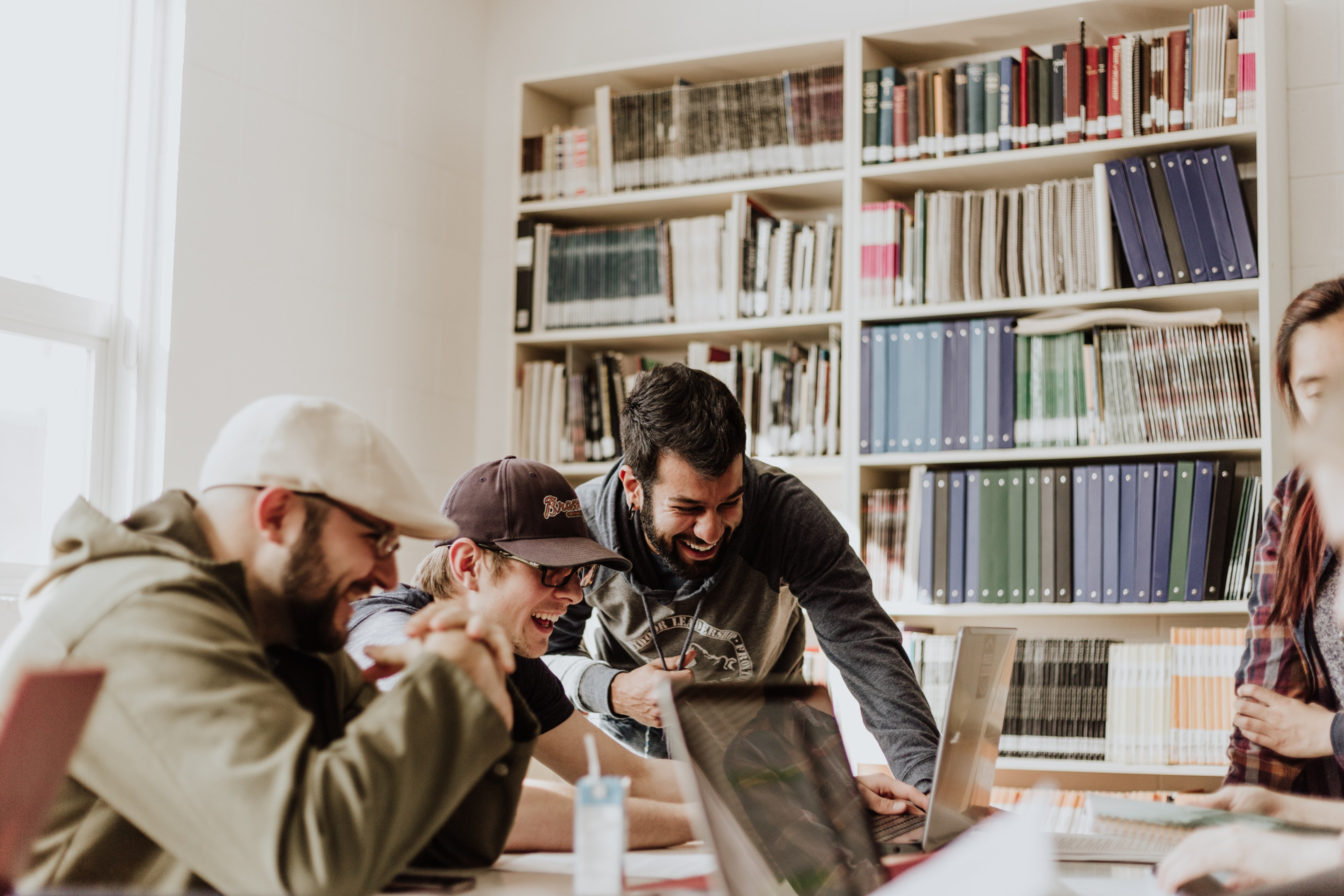 Image Source: Unsplash
Translating Designs: A primary function in a web developer's job is to transform the creations from web designers into operational web pages. This process entails turning visual and interactive components of the design into the actual user interface.
Coding: Central to web development is the act of coding. Developers pen down code using programming languages like HTML, CSS, and JavaScript for the front end and delve into languages like Python, PHP, and Java for back end web development.
Responsive Design: Web developers ensure websites are adaptable across various device sizes, from desktops to mobile phones, making web development crucial in today's multi-device world.
Optimization: Part of web development involves honing websites for optimal speed and performance, making sure users enjoy quick load times and uninterrupted browsing.
Database Management: For those considering a web development career, understanding databases is key. Developers design, manage, and uphold databases for websites that necessitate data storage.
Debugging: Developers habitually test and debug sites they create to pinpoint and rectify any glitches or issues.
Version Control: Tools like Git are staples in a web developer's toolkit, letting them monitor changes in their code and team up with other web developers.
API Integration: Developers integrate APIs to enhance the site's functions, a growing need in contemporary web development.
Security: An essential aspect of maintaining websites is ensuring they're secure. This involves tasks like encryption and regular updates.
Collaboration: A web developer often collaborates with designers, project managers, and others to actualize a website or app.
Continuous Learning: In the fast-paced world of web development, staying updated is a must. Those eager to become a web developer need to constantly learn and adapt.
Server Management: Some web developers are also responsible for servers, ensuring that websites are always accessible.
While web designers craft the aesthetic and user journey of a site, the web developer brings it to life, ensuring everything works as intended. Whether you're looking to start or advance your web development career, know that both roles, though different, are indispensable in delivering a high-quality website.
Types of Web Developers
Web developers are crucial players in the expansive world of web development, responsible for crafting the sites and applications that form the modern digital space. The journey to become a web developer can be varied, with many roads leading to the profession.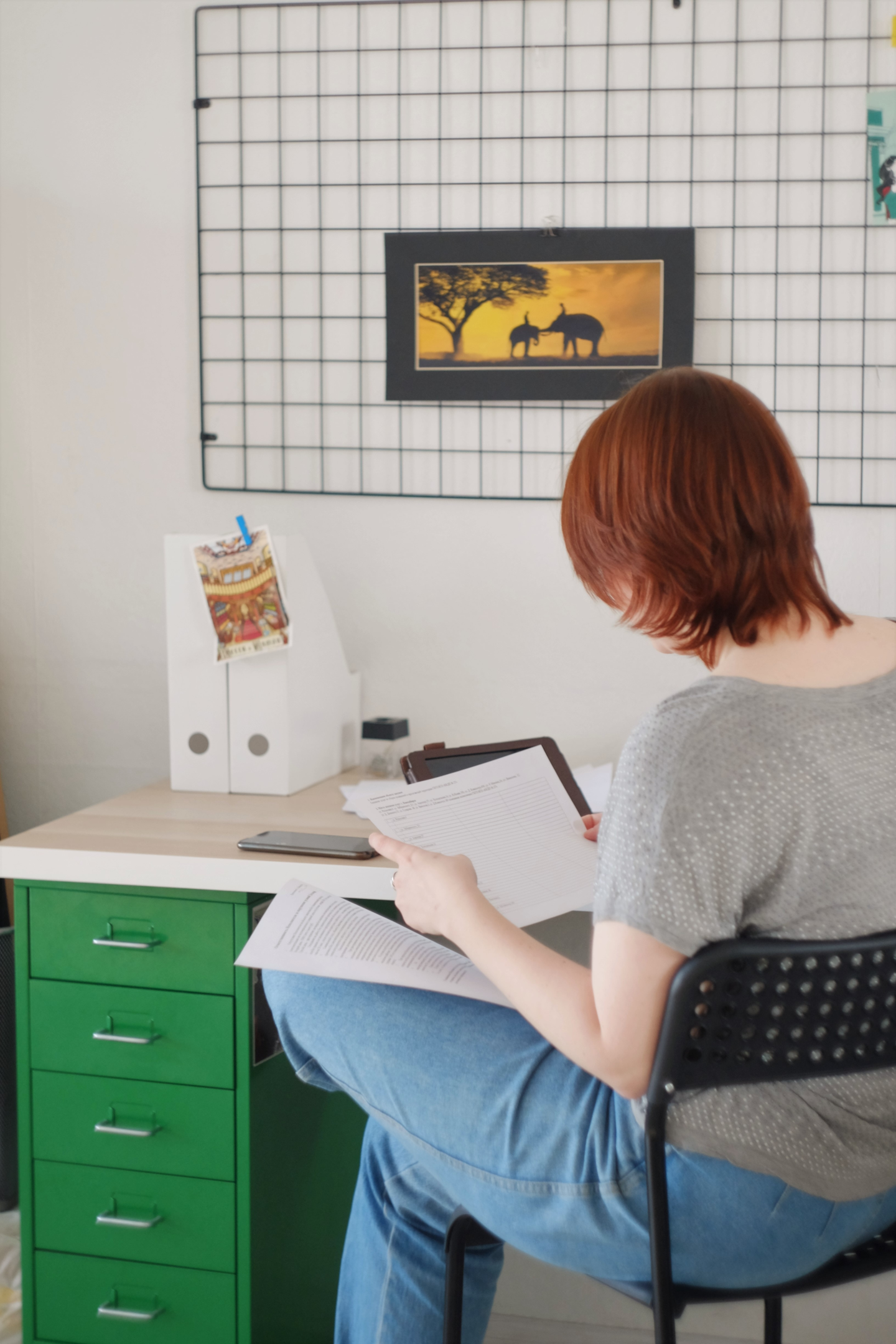 Image Source: Unsplash
Here's a detailed insight into the various types of web developers and the nuances of their roles:
Front-end Developer (or Client-side Developer):

Responsibility: This role mainly revolves around constructing the visual aspects of a site that users engage with directly, such as layouts, graphics, and some user experience elements.
Languages/Tools: They typically work with HTML, CSS, and JavaScript. Frameworks like React, Angular, or Vue.js are also in their toolkit.
Journey to Become a Web Developer: Many start with basic web design courses, mastering visual aesthetics before diving into the intricacies of coding.

Back-end Developer (or Server-side Developer):

Responsibility: These web developers specialize in the server-side of web applications, managing how the website functions, updates, and undergoes changes.
Languages/Tools: Often, they employ PHP, Ruby, Python, Java, .NET, and databases like MySQL or MongoDB.
How to Become a Web Developer: Many begin by learning server-side programming languages and understanding database management.

Full-stack Developer:

Responsibility: These are the jack-of-all-trades in the web development arena, possessing skills from both front-end and back-end development.
Languages/Tools: They utilize a blend of tools and technologies from both realms.
Full Stack Developers' Journey: To become a web developer of this caliber often involves extensive learning, covering both ends of web development. Full stack developers are in high demand due to their versatile skill set.

DevOps Developer:

Responsibility: They bridge development and operations, streamlining the processes involved in deploying websites and applications.
Languages/Tools: Jenkins, Kubernetes, Docker, and platforms like AWS or Azure.

CMS Developer:

Responsibility: Their main role is to develop websites tailored for content management systems like WordPress or Drupal.
Languages/Tools: Typically, PHP (as in WordPress) and other CMS-specific tools.

Mobile Web Developer:

Responsibility: Their expertise lies in creating mobile-optimized websites.
Languages/Tools: They employ responsive design techniques and tools like Bootstrap.

E-commerce Developer:

Responsibility: These web developers focus on crafting e-commerce platforms and sites.
Languages/Tools: They are adept with platforms like Magento or Shopify.

UI/UX Developer:

Responsibility: Their primary focus is the user interface and experience.
Languages/Tools: Tools like Figma or Adobe XD often complement their coding skills.

Database Developer:

Responsibility: These developers excel in managing and creating databases linked to online platforms.
Languages/Tools: They majorly work with SQL, Oracle, and other database management systems.

Game Developer (for Web):
Responsibility: They craft online games for browser play.
Languages/Tools: Unity (with WebGL), HTML5, and Phaser are commonly used.
Whether you aspire to become a web developer, or are looking to hire one, understanding the plethora of web development jobs available is key. From creating visually appealing websites to ensuring they maintain websites efficiently, each type of developer plays a pivotal role in the digital world. Their mastery over programming languages, their dedication to the craft, and their ability to adapt to the ever-evolving landscape of web development makes web developers an indispensable asset in today's digital age.
Personality Traits of A Person Working as Web Graphic Designer
Web graphic designers are a unique blend of artists and technicians who play a critical role in the digital landscape.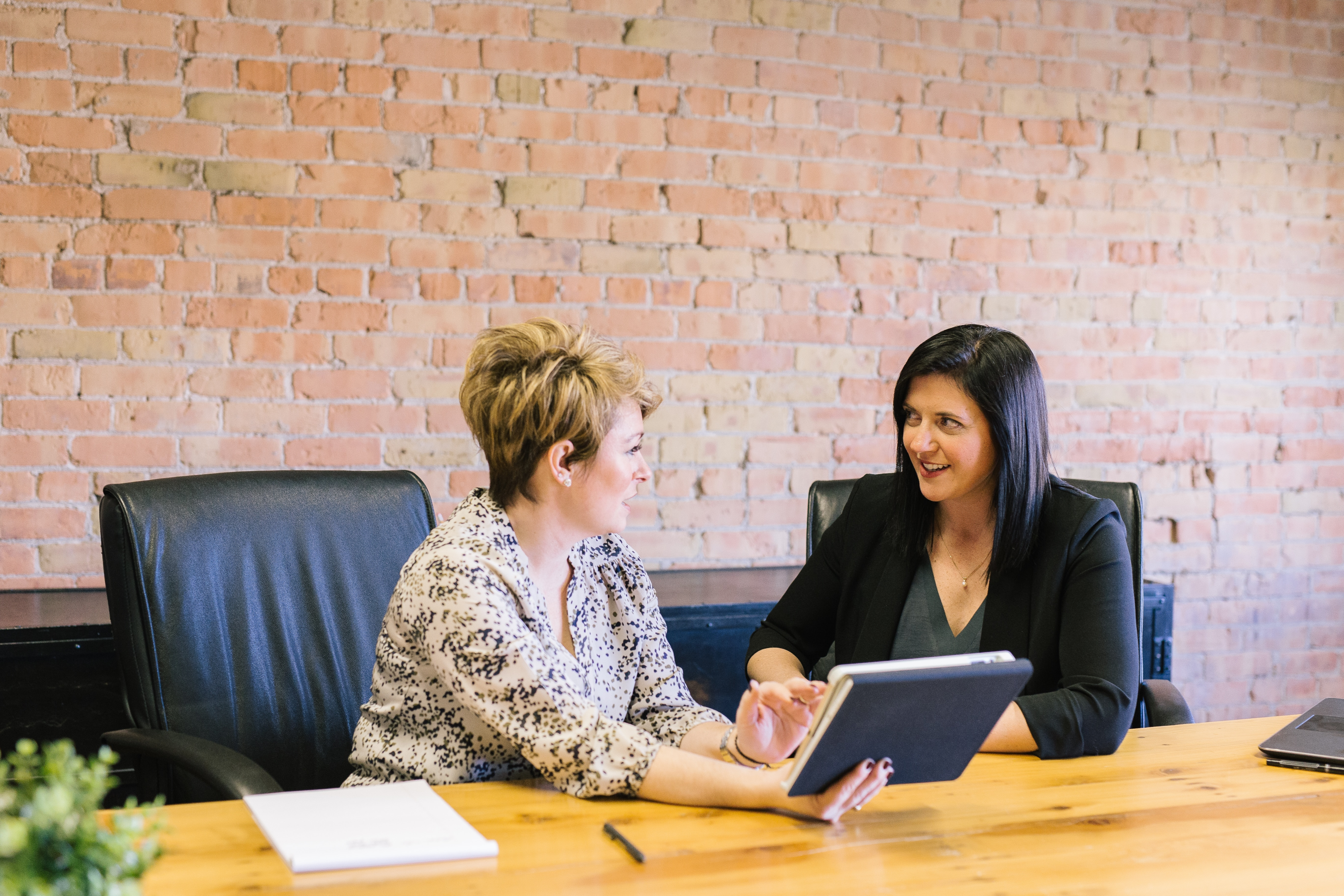 Image Source: Unsplash
Here's an exploration into the personality traits of individuals who excel in this role:
Creativity and Innovation: At the heart of every web graphic designer lies a reservoir of creativity. They constantly churn out fresh ideas that differentiate website's content and make it engaging for the audience.
Attention to Detail: Every pixel counts in web and mobile apps. Web graphic designers not only create, but they integrate graphics with textual elements, ensuring a seamless user experience.
Technical Proficiency: While designers are not expected to master all computer languages, having a foundational understanding of some can be beneficial. This expertise aids in collaborating effectively with back end developers and front end developers who focus on other aspects of the website.
Problem-Solving: Challenges, be it integrating a particular design element or ensuring compatibility across multiple channels, are part and parcel of the job. A problem-solving mindset helps designers address these efficiently.
Empathy: An effective designer empathizes with users, ensuring that website's content and design resonate with them. This ability to step into users' shoes helps in crafting intuitive interfaces.
Resilience: Designers often encounter critiques from clients, teammates, or even users. A resilient nature helps them absorb constructive feedback and refine their work.
Strong Communication Skills: They must elucidate their design visions clearly, especially when they work with back end developers, front end developers focus areas, and other team members.
Versatility: Web graphic designers often juggle between web and print projects. Adapting to diverse platforms and knowing when to prioritize one over the other is key.
Business Acumen: Understanding how design interfaces with business outcomes, be it on software applications or websites, is essential. This involves gauging what designs can boost engagement, conversions, or other business metrics.
Continuous Learning: With the rapid project employment growth in the tech and design sectors, designers need to stay updated. This often means learning new tools or understanding evolving design philosophies.
Team Collaboration: Creating a website is often a team effort. Whether they're working alongside back end developers, front end developers, or content creators, being a team player ensures a cohesive final product.
Pragmatism: While innovation is vital, designers also need to be pragmatic. They should know the limitations of certain platforms and design websites and software applications within those constraints.
Employers highly value these traits and often hire candidates who demonstrate a mix of technical expertise, soft skills, and a deep understanding of the user's needs and business objectives.
How to Become a Web Graphic Designer From Scratch and Find a Job
Becoming a web graphic designer from scratch involves a journey that requires passion, creativity, and continuous skill development.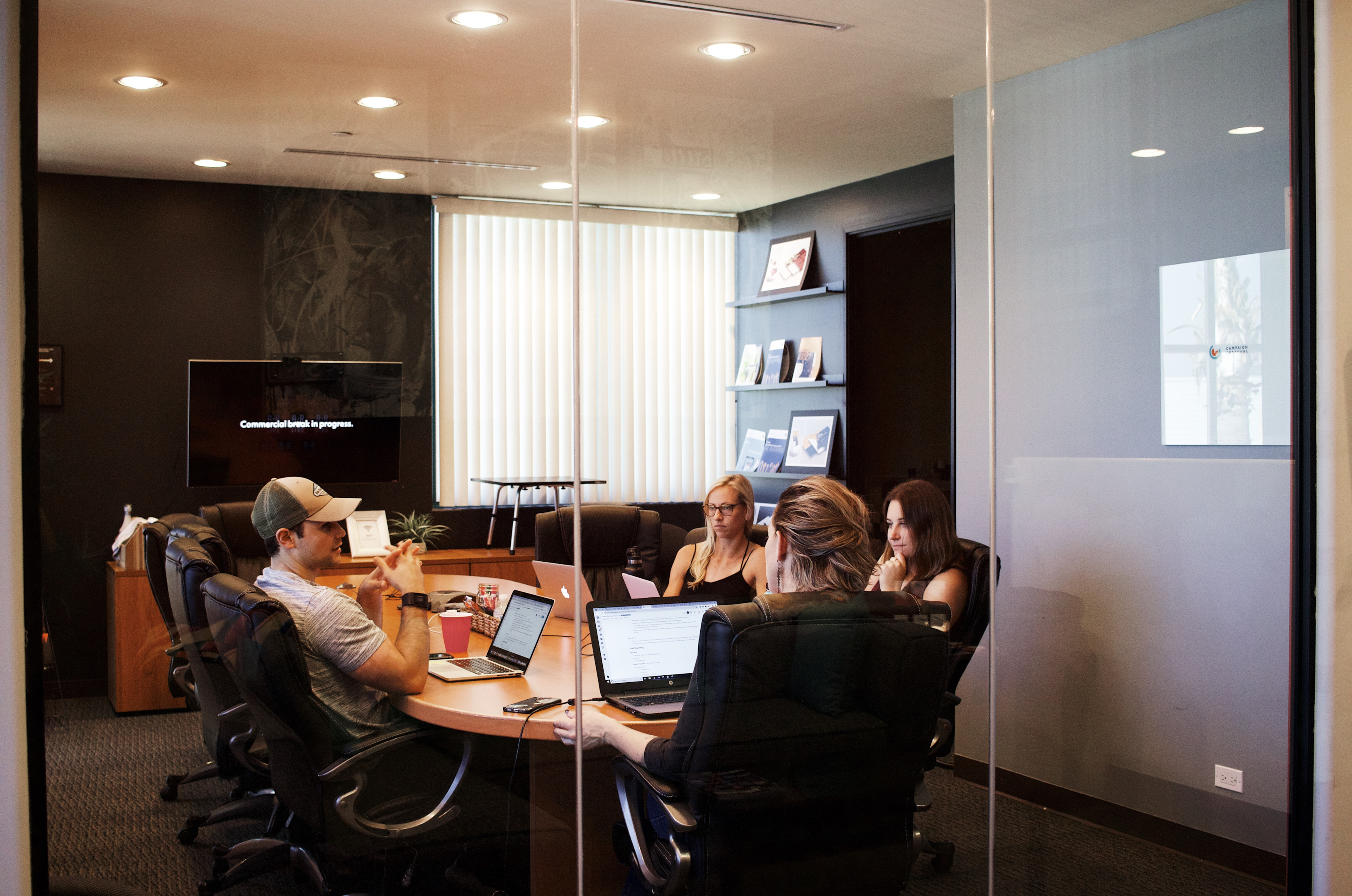 Image Source: Unsplash
Here's a step-by-step guide:
Discover the Field:

Research: Delve into what web graphic design encompasses. Familiarize yourself with the diverse specializations within web design.

Educational Foundation:

A bachelor's degree in graphic design, web design, or a related field can be a stepping stone. This foundation equips you with critical knowledge and can be a competitive advantage in the job market.

Certifications:

Adobe Certified Expert (ACE): Gaining this certification proves your proficiency in Adobe products. It's a notable accreditation in the design world and can set you apart.

Self-Learning:

Online Resources: Platforms like Udemy, Coursera, and Skillshare have courses tailored for web graphic design.
Books: Read up on design principles, latest web design trends, and essential software applications.

Hands-on Experience:

Craft a Portfolio: Whether it's personal projects, website designs, or redesigning existing sites, every piece adds value.
Freelance Work: Approach local businesses or non-profits. Offering complimentary services initially can be a gateway to paid gigs and valuable experience.

Tool Mastery:

Apart from mastering Adobe tools (especially if you're aiming for the ACE certification), delve into other pivotal design software and digital assets management tools.

Networking:

Workshops & Seminars: Engage in design-centered events. They're learning hubs and a goldmine for networking.
Design Communities: Platforms like Behance or Dribbble can be instrumental in showcasing your work and connecting with industry peers.

Stay Abreast with Trends:

The design realm is dynamic. Continuously hone your skills and stay updated with emerging trends, especially in web and mobile apps.

Polish Soft Skills:

Effective Communication: This is paramount. Whether it's with clients, other designers, or project managers, being able to articulate your ideas is essential.
Problem-solving Attitude: Cultivating this will equip you to tackle diverse design challenges.

Job Hunt:
Start with internships or entry-level roles. Remember, a robust portfolio often outweighs academic qualifications.
Customize your resume to resonate with the role you're applying for. Highlight relevant skills, achievements, and notable projects.
Concluding, remember that the path to becoming a web graphic designer is a blend of formal education, hands-on experience, and networking. The journey might be challenging, but with perseverance and dedication, you can carve a niche for yourself in the web graphic design landscape.
Web Developer Career and Salary Outlook
In today's digitally-driven age, web developers, proficient in writing code and familiar with various web building tools, have emerged as pivotal players in the ever-evolving online universe. These professionals, sometimes even likened to software engineers, shape the digital world by translating ideas into tangible websites and applications.
Image Source: Unsplash
1. Demand and Job Prospects:
Growth Rate: The U.S. Bureau of Labor Statistics anticipates a growth rate of around 13% for web development jobs from 2020 to 2030, which is much faster than the average for all professions.
Diverse Opportunities: Armed with strong communication skills, web developers have the versatility to serve diverse sectors – from tech startups and software publishers to retail magnates and non-profit establishments.
Freelance Pathways: The role offers abundant freelance prospects, with platforms like Upwork and Freelancer brimming with web development gigs.
2. Skills and Specialization:
Languages: Mastery over coding languages, especially foundational ones like HTML (hypertext markup language), CSS, and JavaScript, is paramount.
Frameworks & Web Building Tools: Familiarity with frameworks like React or Angular and the utilization of advanced web building tools can accentuate job prospects.
Back End Skills: Back end web developers, especially, need to be proficient in server-side languages and database management.
3. Salary Avenues:
Entry-Level: Freshers in the web developer domain, those who've just started to write code, can anticipate a starting salary bracket of $50,000 to $65,000 annually.
Mid-Career Phase: After gaining some traction and delving deep into source code, salaries can range between $65,000 to $90,000.
Senior Stints: Seasoned web developers, especially those fluent in multiple coding languages and source code intricacies, can earn in the ballpark of $90,000 to $130,000 or more.
Freelance Earnings: Freelance avenues offer variable income, usually dictated by the developer's expertise, niche, and the complexity of projects they undertake.
4. Career Progression & Continuous Learning:
Upward Mobility: With growing experience, developers might ascend to roles like senior developer, software engineer, or even tech leadership roles in software publishers.
Evolving with Tech: The tech sphere is in a state of constant flux. Regular upskilling, staying abreast with the latest in web building tools, and procuring certifications can significantly augment a developer's market standing and salary potential.
5. Geographical Differentials:
Tech Centers: Compensation tends to skew higher in tech epicenters like San Francisco, New York City, or Seattle.
Global Outreach via Remote: The rising trend of remote engagements ensures developers can demand competitive pay, irrespective of their physical locale.
To encapsulate, a career in web development offers not just a promising financial trajectory but an expansive field filled with growth and learning prospects. The future looks luminous for web developers as businesses globally recognize and prioritize their online persona. Continuous adaptation to tech trends and a profound grasp of source code intricacies will remain pivotal.
Web Design vs. Graphic Design: 8 Key Differences
In the vast and evolving realm of design, the distinction between web design and graphic design becomes ever more nuanced. While there are areas of overlap, each field requires its own specific skills and approaches.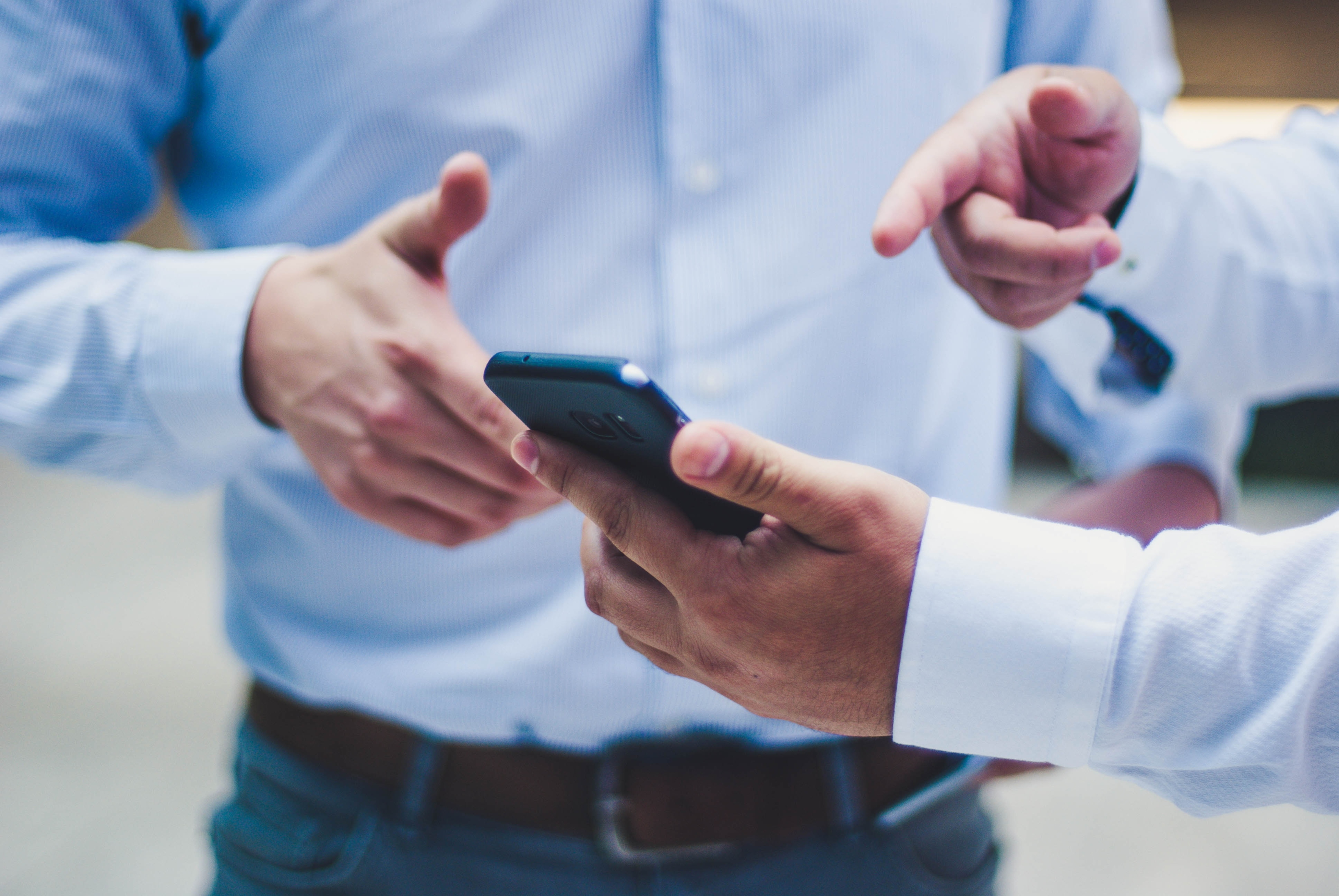 Image Source: Unsplash
Here are eight key differences highlighted:
Educational Requirements:

Web Design: Many employers prefer candidates with a bachelor's degree in web design or a related field, emphasizing coding, digital design, and UX.
Graphic Design: A bachelor's degree in graphic design or a related discipline is often preferred. This field emphasizes visual content creation and the principles of design.

Purpose & Communication:

Web Design: Focuses on creating websites for various platforms, aiming to provide a seamless user experience. They need to communicate effectively with clients to capture the website's intended feel and function.
Graphic Design: Involves creating static visuals, requiring designers to communicate effectively with stakeholders to convey the desired message through visual content.

Tools & Software:

Web Design: Web designers use tools like Adobe XD, Figma, and other tools such as web development platforms to translate their designs into live sites.
Graphic Design: Rely on different software like Adobe Illustrator, Photoshop, and InDesign, along with other tools to craft their digital assets.

Technical Know-How:

Web Design: Beyond design, they often need knowledge of coding languages to bring their designs to the web.
Graphic Design: Doesn't involve coding. It's more about using different software to produce digital assets.

Focus on Details:

Web Design: Given the interactive nature, they need to be detail-oriented, ensuring every clickable element works flawlessly.
Graphic Design: Being detail-oriented is about ensuring visual harmony and adherence to brand guidelines.

Understanding User Experience:

Web Design: Designers understand that the user journey is paramount, ensuring sites are intuitive across devices.
Graphic Design: While designers understand the importance of the user's experience with their visual content, it's more about aesthetics and messaging.

Communication & Collaboration:

Web Design: Often work with developers, project managers, and clients, requiring them to communicate effectively.
Graphic Design: Collaborate with marketers, print companies, and other stakeholders, making effective communication crucial.

Employment Outlook:

Web Design: With the rise of e-commerce and digital platforms, there's a positive projected employment growth in this field.
Graphic Design: While digital mediums are increasing, traditional print is not growing as rapidly, impacting the projected employment growth.
Both fields, while distinct, require professionals who can collaborate, adapt to industry changes, and continually update their skill sets. Whether one chooses to specialize in creating interactive websites or stunning visual designs, a passion for the craft and a commitment to excellence will always be in demand.
How to Become a Web Developer From Scratch and Find a Job
Embarking on a career as a web developer can be both exciting and rewarding. With the digital world expanding every day, the demand for skilled web developers is on the rise. If you're starting from scratch, the road ahead can be challenging but attainable.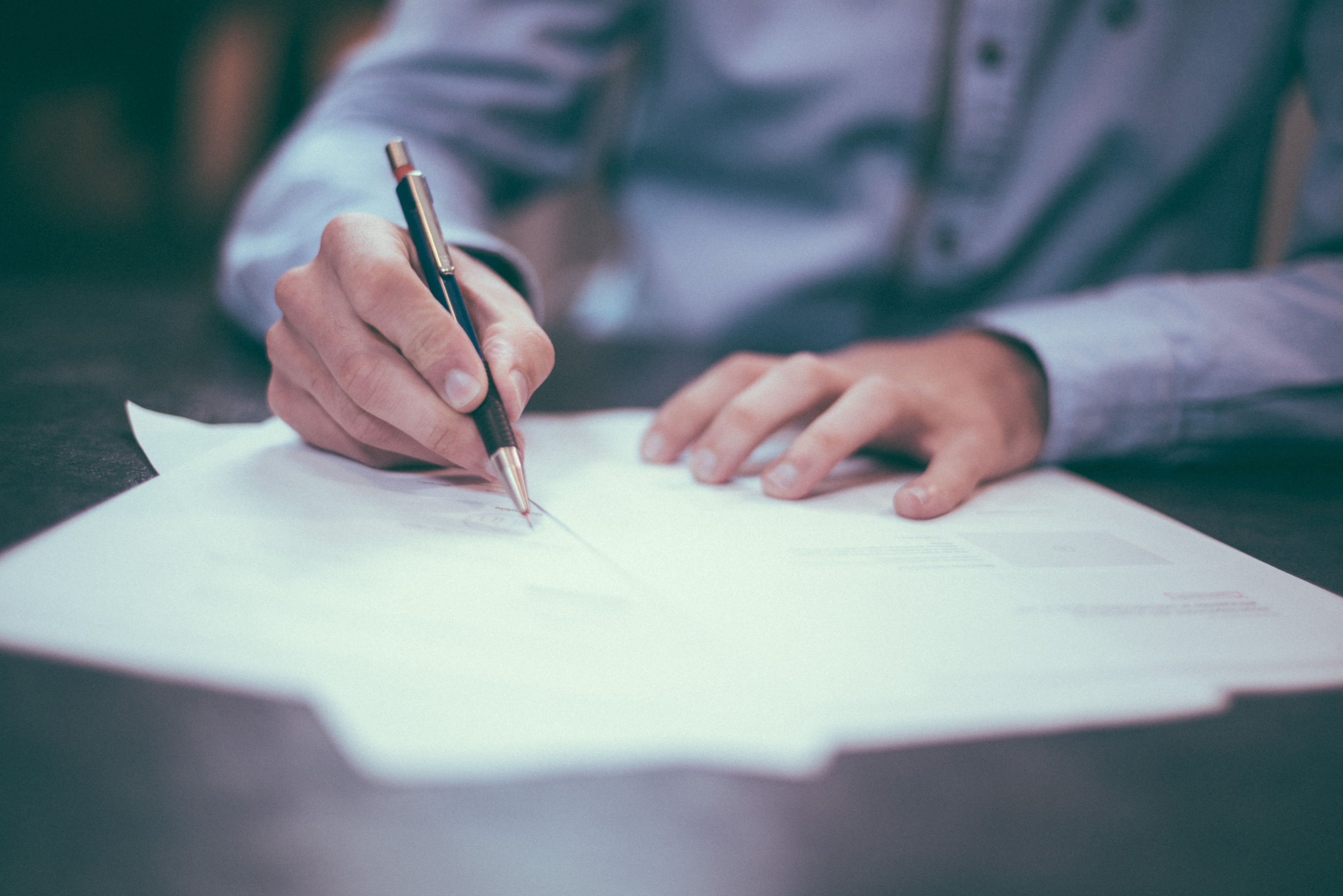 Image Source: Unsplash
Here's a roadmap to guide you:
Understand the Domain:

Research: Begin by understanding what web development is all about. There are different facets, including front-end, back-end, and full-stack development.

Educational Background:

While many developers are self-taught, having a bachelor's degree in computer science, software engineering, or a related field can provide a strong foundational knowledge.

Choose a Specialization:

Front-end: Deals with the visual aspects of the website, involving languages like HTML, CSS, and JavaScript.
Back-end: Focuses on the server-side, databases, and application infrastructure. Common languages include PHP, Ruby, Python, and more.
Full-stack: Combines both front-end and back-end development skills.

Learn the Essential Skills:

Languages: Get well-versed with core programming languages such as HTML, CSS, and JavaScript. For back-end development, pick a language like Python, Ruby, or Java.
Frameworks & Libraries: Familiarize yourself with popular frameworks like React, Angular, or Vue.js.
Databases: Understand database management systems like MySQL, MongoDB, or PostgreSQL.

Build Projects:

Hands-on Experience: Start with small projects like personal websites or simple applications. Gradually, move on to more complex ones.
Portfolio Creation: Showcasing your work is crucial. Include a diverse array of projects to demonstrate your versatility.

Certifications:

While not mandatory, certifications can provide a competitive edge. They validate your expertise and knowledge in specific areas of web development.

Networking:

Online Communities: Platforms like Stack Overflow or GitHub are excellent places to learn, share, and connect with fellow developers.
Meetups & Conferences: Attend local or international web development events. They offer networking opportunities and expose you to the latest industry trends.

Job Applications:

Tailor Your Resume: Highlight relevant projects, certifications, and skills. Make sure to include a link to your portfolio.
Apply Widely: Look for positions in startups, established tech firms, or consider freelancing platforms to gain experience.
Interview Preparation: Brush up on common interview questions for web developers. Practical coding tests are common, so be prepared.

Continuous Learning:

Technology is ever-evolving. Stay updated with the latest tools, languages, and best practices in web development. Consider taking online courses, attending workshops, or reading blogs.

Soft Skills Cultivation:
Problem-solving: Development often involves troubleshooting and finding solutions to complex problems.
Effective Communication: Whether you're explaining your code to a team or discussing requirements with a client, clear communication is paramount.
In conclusion, the journey to becoming a web developer requires persistence, continuous learning, and hands-on experience. By diligently following this roadmap and being adaptable, you'll be well on your way to a fruitful career in web development.
Related Posts
What makes a good website is the ability to portray a brand attractively, market its products in the best possible way, and increase conversion. We currently live in a world where businesses thrive online....
Understanding and using Git's empty commits can be handy for various scenarios in software development. Let's dive deep into what empty commits are, why you might want to use them, and how to create...