In the vast realm of Google Ads, the allure of reaching a more extensive set of eyes is tempting. The targeting expansion feature beckons advertisers with the promise of a broader audience reach. But what lies beneath this seemingly promising tool are pitfalls that many are unaware of. When deployed without due diligence, targeting expansion might not yield the results you anticipate.
Diluted Ad Relevance:

The beauty of Google Ads lies in its ability to reach a specific audience. Ad groups are meticulously crafted to resonate with particular segments. When you start indiscriminately expanding your targeting, ads might lose their intended relevance. This dilution can lead to a decline in click-through rates and conversions.

Surging Costs:

An increased reach on the Google Display Network might mean more impressions. However, without a proportionate rise in conversion, this can result in a higher ad spend without the desired ROI. Not every click culled from the display network guarantees a conversion.

Analytics Confusion:

The essence of a successful Google Ads campaign is understanding your audience's behavior. Google Analytics provides insights into this behavior. However, with expanded targeting, the data can get muddled, making it challenging to discern patterns and draw meaningful conclusions.

Misaligned Brand Messaging:

Ads tailored for search ads on the Google Search Ads platform might not resonate with the audience on the Google Display Network. A message that's crystal clear to one group might seem ambiguous to another, leading to potential brand misinterpretations.

Potential Miss on Quality Leads:

In the quest to reach the masses, you might overlook your core target audience. Ads might get less visibility among high-converting audiences, which dilutes the campaign's efficacy.

Dwindling Competitive Advantage:

Differentiation is the game in the crowded world of Google Ads. Casting a wide net might mean you're vying for attention in an overly competitive space, pushing up costs and reducing your ad's prominence.

Unforeseen Negative Feedback:

Casting your net wide might also mean your ads reach those who find them irrelevant. Misaligned targeting can lead to negative feedback, especially if the audience feels the content isn't pertinent to their interests.
Guidelines to Avoid These Traps:
Routine Audits: Regularly sift through your Google Ads account. If metrics point towards declining relevance or surging costs, it's time to revisit targeting settings.
Campaign Segmentation: Create distinct campaigns: one targeting your specific audience via search ads and another leveraging the targeting expansion. This way, performance metrics are clearer.
Iterative Refinement: Leverage insights from Google Analytics to continually refine your approach. This iterative process will help zero in on what truly works.
Balanced Engagement: Broadening horizons doesn't mean sidelining your core audience. They're the backbone of your campaign, and they should always be at the forefront.
To wrap up, while targeting expansion in Google Ads offers potential growth avenues, it's not devoid of challenges. With strategic planning, regular account audits, and a keen eye on analytics, these challenges can be transformed into opportunities.
Table of Contents
How does Google Ads targeting work?
Google Ads targeting is a sophisticated toolset that enables advertisers to zero in on specific audience segments based on diverse criteria. Mastering this system is akin to crafting an artwork—it's a balance of precision and strategy.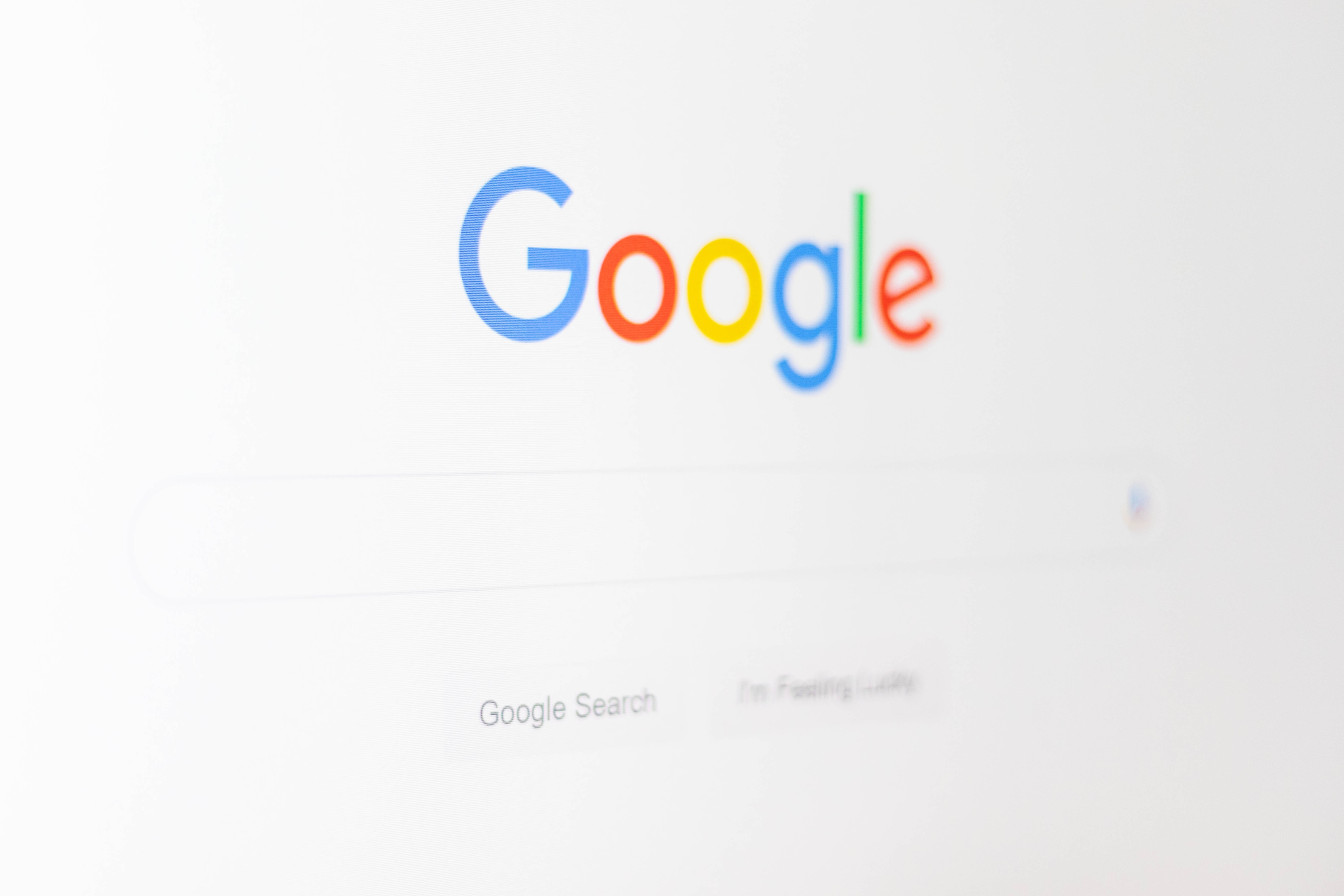 Image Source: Unsplash
Here's a detailed dive into how Google Ads targeting operates:
Keyword Creation:

The essence of Google Ads is its keyword-based PPC (pay-per-click) system. Advertisers create campaigns by selecting and bidding on keywords pertinent to what their business offers.
When users search for these keywords on Google, your ad might grace the search engine results page (SERP), contingent on factors like bid amount, ad relevance, and more.

Creating Demographic Campaigns:

By creating campaigns around specific demographic information, advertisers can precisely target users based on age, gender, parental status, and household income. This level of detail creates opportunities for more conversions, especially when tailored to what your business offers.

Location Creation:

Advertisers can create specific ads tailored to certain geographic locales, from entire countries down to individual zip codes. If you're a local business, creating campaigns focused on local targeting can drastically improve your conversion rates.

Device Campaign Creation:

In this digital age, creating ads optimized for various devices, be it desktops, tablets, or mobile devices, is crucial. It ensures you target users regardless of their device of choice.

Audience Campaign Creation:

Remarketing: Create campaigns that target users who've had past interactions with your website. This is a fantastic strategy to reel back potential customers.
Affinity Audiences: Create audience segments based on their enduring interests.
In-market Audiences: When creating a campaign, targeting users who are actively researching or mulling over purchasing similar services/products is gold.
Custom Audiences: This is where you get to create your unique list of users.
Similar Audiences: By creating campaigns for similar audiences, you target new users whose behavior mirrors your existing clientele.

Creating Placements & Contextual Campaigns:

Placements: Choose where your ad should pop up. You can create ads for specific websites, apps, or even YouTube channels.
Contextual Targeting: By creating campaigns on the Display Network, Google aligns your ads with sites that share content themes with your chosen keywords.

Topic Campaign Creation:

On the Display Network, you can create campaigns centered around particular topics. Google will then parade your ads on websites aligned with those themes.

Ad Schedule & Dayparting Creation:

The magic is in the details. By creating an ad schedule, you decide the exact days and times your ads make an appearance. This is stellar for targeting users during high-conversion windows.

Conversion Tracking Creation:

After creating a campaign, the journey doesn't end. Embed a tracking code on your site to follow user actions post-click. This guides future campaign creation, ensuring maximum efficacy.

Extension Creation:
Bolster your ads by creating extensions with added details like contacts or site links. It's all about offering as much to your potential customer as possible.
To put it simply, Google Ads targeting is a masterclass in precision marketing. By constantly creating, tweaking, and monitoring your campaigns, especially with a keen eye on demographic information, you stand to get the maximum ROI on your ad spend. So, go ahead and craft your next campaign masterpiece!
Google Ads Targeting: Reach The Right Audiences For Less
As the digital world expands, it's never been more vital to ensure every penny of your advertising budget counts. Google Ads has become a premier platform for businesses seeking to connect with their target audiences effectively. However, to truly harness its power without wasting ad spend, a well-crafted strategy is essential.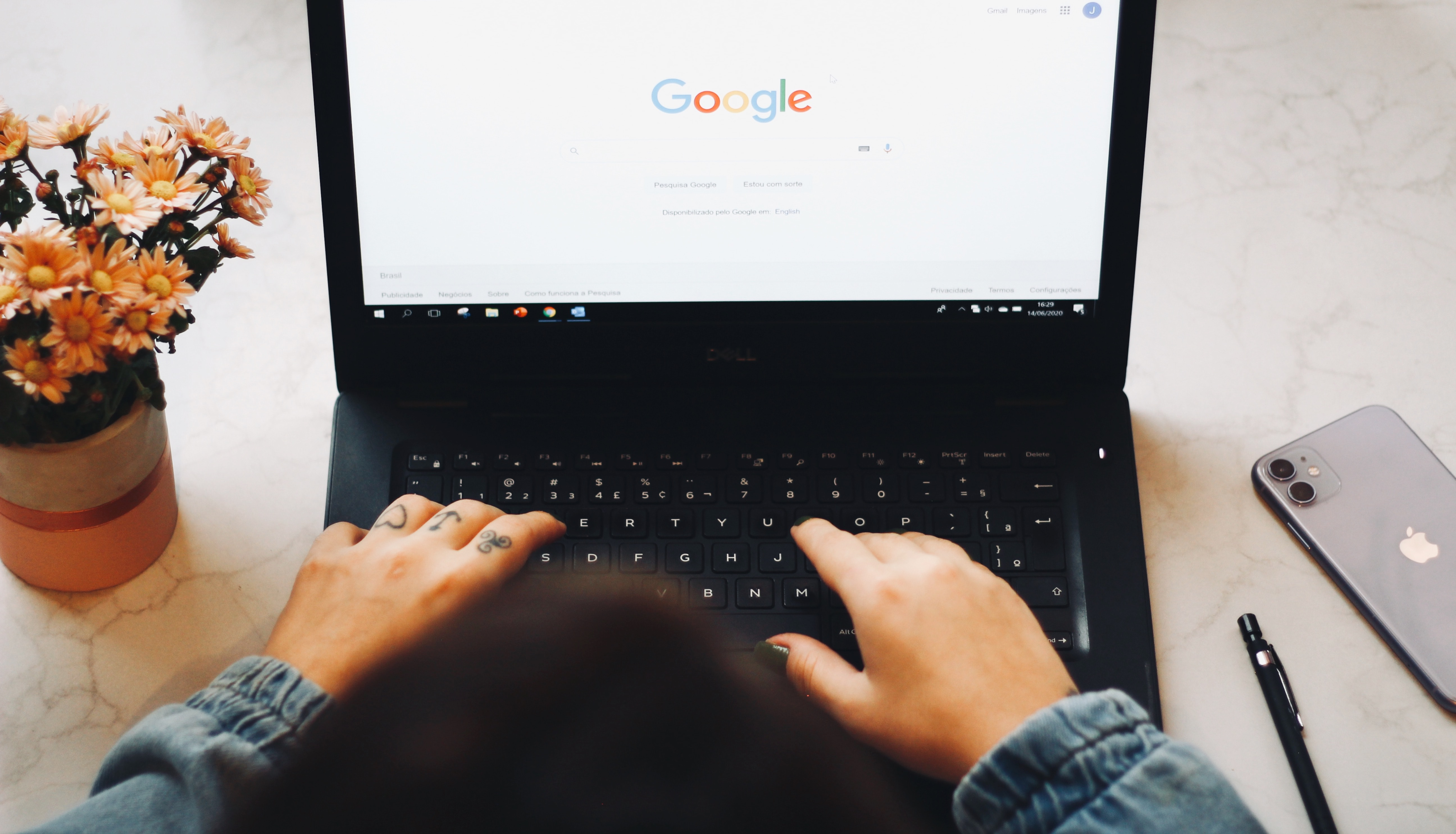 Image Source: Unsplash
Dive into our guide to refine your Google Ads targeting approach, ensuring optimal reach and ROI.
1. Refine Demographic Targeting:
Google Ads permits advertisers to filter audience segments based on criteria like age, gender, and household income. Define your core target audience and configure your ad groups to cater specifically to them.
2. Maximize Location and Contextual Targeting:
Beyond targeting users by location, Google Ads allows for contextual targeting. This ensures your ads align with the content on the Google Display Network pages where they appear, enhancing relevance and engagement.
3. Harness Interest, Affinity, and In-Market Audiences:
Google categorizes users into various buckets based on online behavior and interests. Utilize these categories to showcase your ads to potential in-market audiences – those currently considering products/services in your niche.
4. Keyword Precision in Search Campaigns:
Keyword targeting in search campaigns is paramount. Continuously refine your keyword selections in each ad group and regularly review and update your ad group settings to match evolving search trends.
5. Engage Through Remarketing:
Targeting previous website visitors through remarketing can rekindle their interest. As these target people have prior familiarity with your brand, conversion likelihood increases.
6. Strategic Placements on the Display Network:
When advertising on the Google Display Network, it's crucial to select websites or topics in line with your brand's values. Use audience targeting options to ensure your ad content aligns with the site content where they appear.
7. Device and Schedule Fine-Tuning:
Recognizing the devices your target audience predominantly uses can be a boon. Adjust your ads to cater to these devices, and time them to appear during peak user activity periods.
8. Negative Keywords & Ad Group Optimization:
Just as targeting the right keywords is crucial, excluding irrelevant ones is equally important. Regularly prune your ad groups and refine negative keywords to avoid wasted impressions.
9. Dive Deep into Audience Segments:
Explore the various audience segments Google Ads offers. From those actively searching for your services to people who've shown interest in related domains, cater to them distinctly for maximized results.
10. Monitor, Analyze, and Optimize:
Google Ads is dynamic. Ensure you keep a close eye on metrics, especially via tools like Google Analytics. Adapt strategies as needed, ensuring you're always ahead of the curve.
Crafting a nuanced Google Ads strategy that resonates with your target audiences can be the linchpin of your digital success. With a keen understanding of audience behavior, interests, and patterns, every cent you spend can be directed towards fostering meaningful engagements and driving conversions.
Combining Social Audiences With RLSAs
Marrying the audience engagement power of social media with the laser-focused targeting of Remarketing Lists for Search Ads (RLSAs) on Google Ads is a prime example.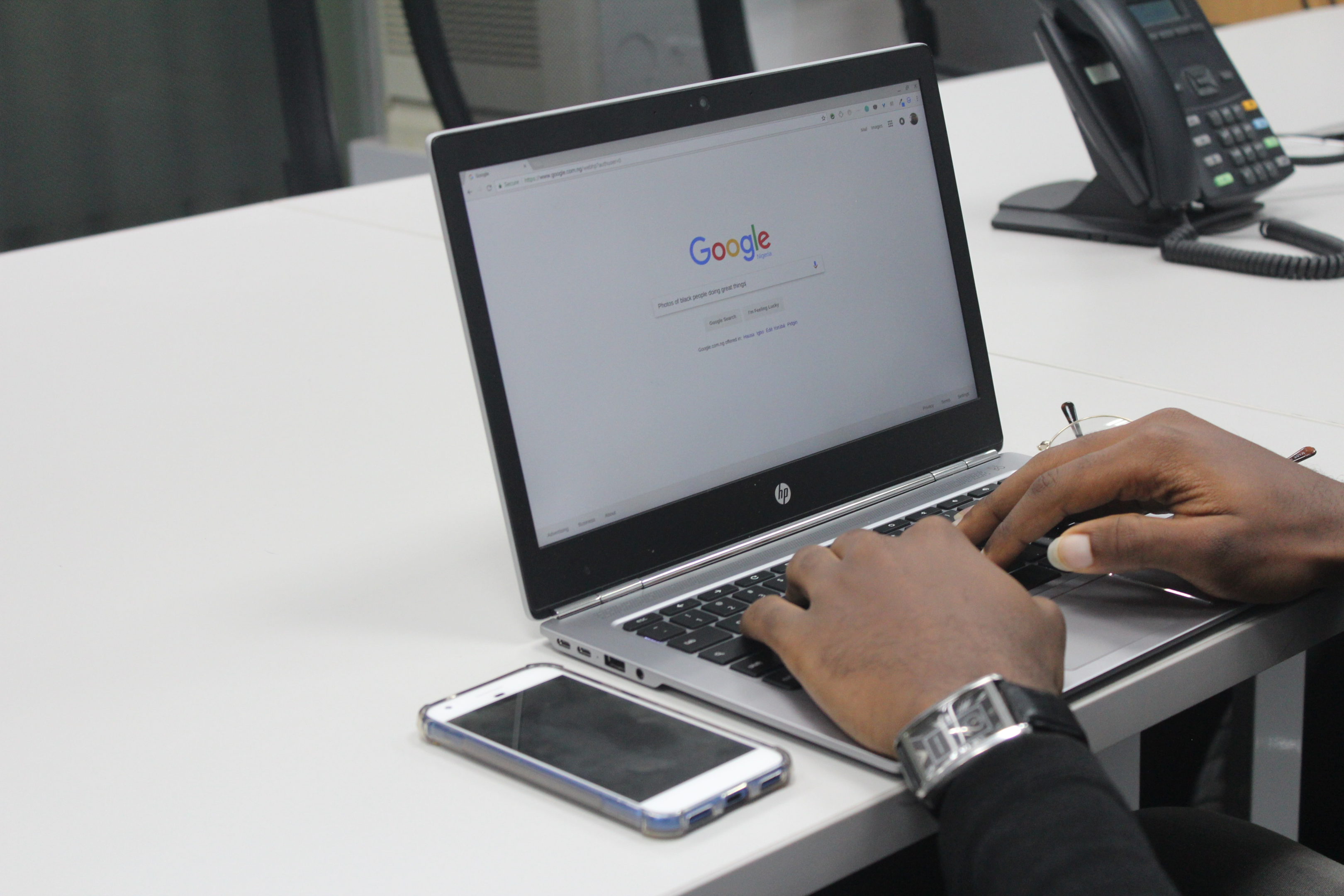 Image Source: Unsplash
Let's delve into how this combination can be both potent and efficient:
1. Understanding RLSAs and Audience Segments:
RLSAs are a specialized feature in Google Ads allowing advertisers to tailor their campaigns for users previously on their site. By segmenting this audience based on their interactions, one can customize messaging to match their interests and past behavior.
2. Harnessing Social Engagement:
Users interacting with your brand on social platforms like Facebook or Instagram become crucial data segments for remarketing. These individuals have shown clear intent, making them prime for subsequent targeting on Google Search.
3. The Power of Segmentation:
Segment your social media audience based on engagement depth – comments, shares, likes, or direct clicks. Then, curate RLSA campaigns accordingly. For instance, target people who clicked a product link differently than passive likers.
4. Dynamic Ad Group Level Customization:
Set up search ads at the ad group level to morph based on users' past social engagements. If they expressed interest in a particular product on a social platform, spotlight that in the subsequent search ad they see.
5. Consistency Across Multiple Pages:
Maintain uniform messaging across different platforms. A discount glimpsed on social media should be consistent on Google search ads, creating a seamless experience for users traversing multiple pages.
6. Budgetary Considerations:
Prioritize ad spend for users with profound social media engagement. Their deeper interaction indicates a higher conversion potential, justifying an increased bid.
7. Expand with Lookalike and Similar Audiences:
Platforms like Facebook permit the crafting of 'lookalike' or similar audiences resembling your core followers. Integrate these with RLSAs to expand your reach on Google Search, but with relevance intact.
8. Gleaning Insights from Social Data Segments:
Draw from social platform analytics for insights into audience behaviors and preferences. Apply these findings for refined RLSA strategies, and even content targeting on your site.
9. Iterative Testing:
Routine evaluation is key. Conduct A/B testing of various combinations of social engagements and RLSA techniques. Use the results to continuously refine your approach.
10. Sequential Remarketing Using Custom Audience:
Craft a narrative. Should a user resonate with a story's opening on social media, utilize RLSAs to unfold subsequent chapters when they initiate a related Google search.
Integrating social audiences with RLSAs yields a holistic digital marketing approach. It bridges the gap from passive social media perusal to active search, potentially skyrocketing conversion rates and ROI when wielded adeptly.
Google's audience segments
Google's expansive suite of audience targeting options permits advertisers to focus their promotional efforts precisely, ensuring their ads are seen by the most relevant users. Let's delve deeper into Google's audience segments, keeping in mind the need for advertisers to span the entirety of their online presence, from their entire website to their video campaigns:
Affinity Audiences: By analyzing the entire website browsing and search history of users, Google classifies them into various interest groups. For instance, consistent visitors to culinary websites might be labeled "Cooking Enthusiasts."
In-Market Audiences: Here, potential customers actively considering a product or service are targeted. Their recent searches and online activity offer clues. Someone querying "best DSLR cameras" likely intends to purchase one soon.
Custom Intent Audiences: Advertisers can insert specific keywords and URLs connected to their offerings. Consequently, Google zeros in on an audience segment displaying clear intent to research or procure those items.
Similar Audiences: Using Remarketing Lists, Google identifies users mirroring the characteristics of your website visitors, offering an avenue to target a fresh but congruent audience.
Remarketing Audiences: These are individuals who have previously engaged with your entire website, YouTube channel, or app. Advertisements can be adjusted to zero in on these users based on specific pages they accessed or actions executed.
Demographic Targeting: This feature facilitates ads targeting based on standard demographic parameters like age, gender, and income, allowing for more refined ad placements on relevant sites.
Detailed Demographics: An extension of the previous point, this dives deeper, enabling targeting based on nuanced parameters like education or home ownership status.
Life Events: Google allows targeting of individuals undergoing major life transitions, like graduation or marriage. Such milestones greatly influence buying behavior.
Combination Lists: Advertisers can meld various audiences to sharpen their targeting. For instance, targeting "Newlywed Car Buyers" when marketing a family car.
Customer Match: Advertisers can upload customer contact data, which Google then aligns with its user base. This facilitates targeting or excluding existing clientele.
Location Targeting: For businesses looking to attract clientele from a specific region or vicinity, Google permits location-based targeting. Whether you're a local cafe aiming to attract nearby residents or an e-commerce platform targeting a specific country, this feature ensures your ads reach your target location effectively.
Video Campaigns: Google's integration with platforms like YouTube lets advertisers reach audiences through video campaigns, extending their reach beyond traditional search.
When using Google's audience segments, understanding and leveraging the depth and breadth of options available — from ensuring your entire website is optimized for these audience segments to implementing video campaigns — is crucial to reach customers and boost ROI.
Detailed Demographic Targeting
Detailed demographic targeting is an advanced and comprehensive method that advertisers utilize, especially in platforms like Google Ads, to connect with specific audience segments. This approach goes beyond just basic demographics and delves deeper into various life events and socio-economic conditions.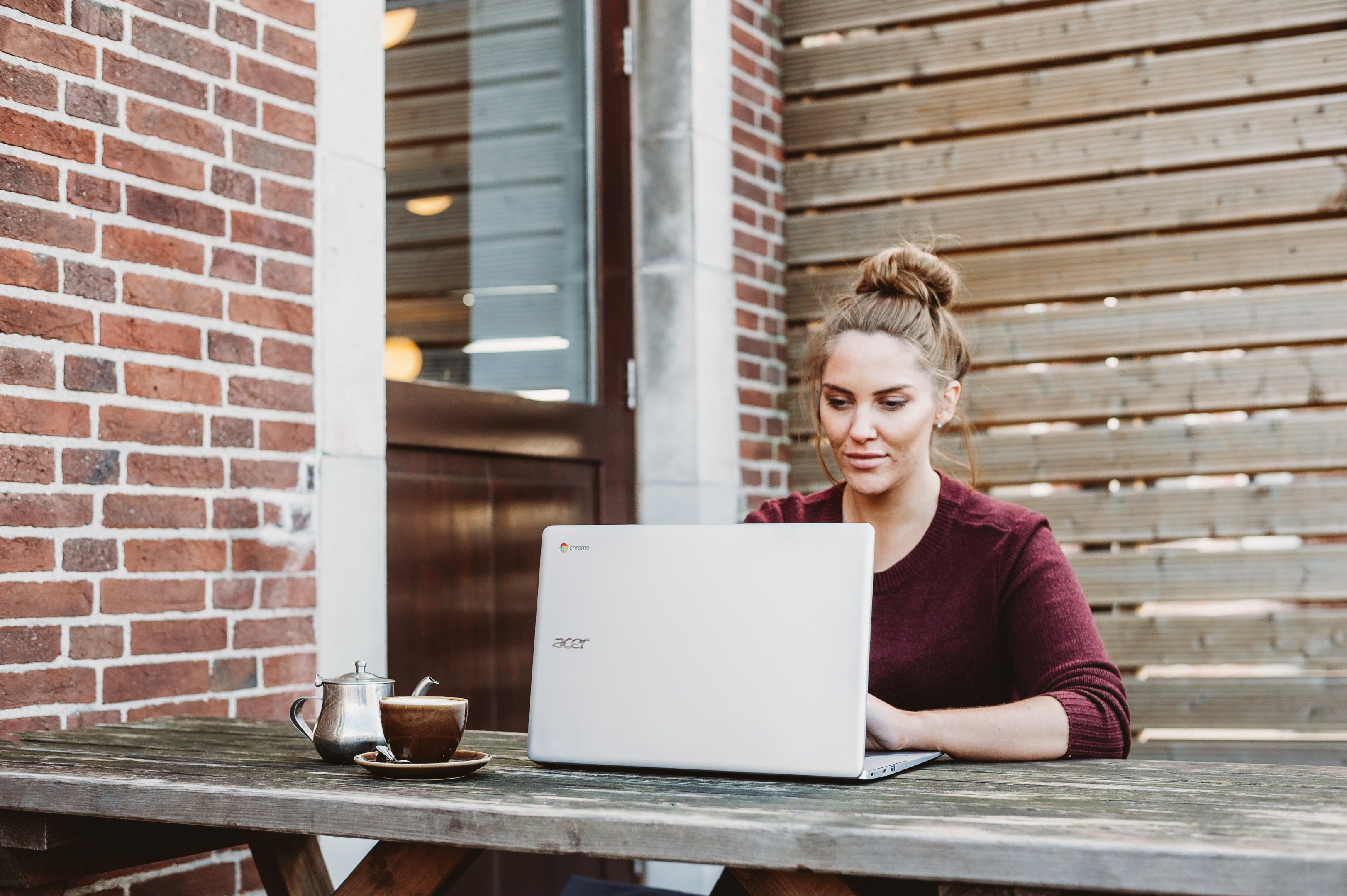 Image Source: Unsplash
What is Detailed Demographic Targeting?
Detailed demographic targeting ensures that ads are served to potential customers based on nuanced characteristics. These characteristics can range from life events to socio-economic statuses. The key is understanding that people's purchasing habits and preferences shift as they navigate through different life milestones.
Characteristics Often Included:
Parental Status: This lets advertisers target audiences based on their parental status, distinguishing between parents of toddlers, school-going kids, or teenagers.
Marital Status: Options here range from single to married or divorced individuals.
Education Level: Targeting can be done based on academic qualifications such as high school diplomas, college degrees, or higher.
Homeownership: Ranges from those who rent to those who own homes.
Employment Status: Can pinpoint users based on job titles, industries, or employment status.
Life Events: Major life milestones such as a job change, relocation, marriage, or childbirth.
Advantages of Detailed Demographic Targeting:
Higher Relevance: By pinpointing where your audience is in their life journey, you can design ad messages that resonate more with them.
Better ROI: Tailored ads typically yield higher click-through and conversion rates.
Efficient Budget Allocation: Rather than casting a broad net, focusing on specific demographics ensures budget optimization.
Location Targeting: This allows you to show your ads specifically to audiences based on their geographical locations, making your ads more relevant to users in a certain city or region.
Gathering Data: By observing how these specific segments interact with your ads, you can gather data that informs future campaigns.
Practical Applications:
A company specializing in baby products might focus on new parents.
A real estate firm dealing with luxury properties could target audiences based on educational qualifications and home-ownership statuses, suggesting a higher income group.
Online education platforms can zoom in on those with particular educational backgrounds or those looking to further their studies.
Meeting Challenges Head-On:
Although detailed demographic targeting provides more precision, it's pivotal to maintain a balance. Over-narrowing your focus could result in missing out on a broad range of potential customers. Display ads, for instance, can attract new users when set at the campaign level. Also, using remarketing lists can help reintroduce your products or services to individuals who've previously shown interest. Targeting people through remarketing ensures brand recall and possibly conversions.
Furthermore, as you expand and test your campaigns, consider gathering data on new audiences. This can be especially potent when you're trying to introduce your products or services to new users.
While detailed demographic targeting offers a richer toolset for advertisers to connect with their audience, it also demands a keen understanding of that audience. Continuous testing, data analysis, and optimization become the cornerstones of successful demographic targeting.
Affinity Segment Targeting: Unearthing Hidden Gold in Audience Insights
Navigating the online advertising realm can feel like a puzzle. Yet, with affinity segment targeting, businesses have a sophisticated tool at their disposal. This approach isn't just about broad categorizations, but it's about fine-tuning your marketing efforts to resonate with potential new customers in ways previously unimagined.
Leveraging Granular Control:
Segment Dive: Begin by diving deep into the available affinity segments. Familiarize yourself with their characteristics and behaviors. The more you understand, the better you can tailor your messages.
Adjust and Readjust: Monitor ad performance closely. If one affinity segment isn't converting well, consider reallocating resources to a more successful segment. Affinity segment targeting isn't a "set and forget" approach; it requires consistent optimization.
Concrete Benefits:
Cutting Through the Noise: In an era where users are bombarded with ads, targeting based on deep-seated interests can help your message stand out. Users are more likely to engage with content that mirrors their interests.
Broaden Your Horizon: Don't just stick to the obvious segments. For instance, if you're selling fitness apparel, targeting 'Fitness Enthusiasts' is a no-brainer. But what about 'Outdoor Enthusiasts' or 'Travel Buffs' who might need comfortable wear on their trips?
Sync with Marketing Calendars: Align your affinity targeting campaigns with specific events, holidays, or seasons. For instance, around Earth Day, brands promoting sustainable products might target the 'Environmentally Conscious' segment more aggressively.
Turning Data Into Strategy:
Spot Patterns: Use tools like Google Analytics to spot patterns. Which segments are visiting your site most often? Which are converting? Which are bouncing off quickly?
Use Cases for Real Impact:

Home Décor Brand: Instead of only targeting 'Home Décor Enthusiasts', they can tap into 'New Parents' who might be looking to decorate nurseries.
Sporting Goods Store: While 'Sports Enthusiasts' are primary targets, 'Outdoor Enthusiasts' might be interested in hiking or camping gear.
The Balancing Act:
Personalization vs. Privacy: While users appreciate relevant ads, they also value their privacy. Ensure you're transparent about how you use data, and offer options for users to opt out if they wish.
Stay Updated: The digital world is ever-evolving. Regulations, tools, and user behavior can change. Regularly update your knowledge and strategies to stay ahead.
Affinity segment targeting can be a game-changer. However, it requires a mix of strategy, intuition, and continuous learning. When done right, it doesn't just reach an audience; it resonates with them, building lasting brand connections.
Combining In-Market Segments With Remarketing
When you're trying to perfect your digital marketing efforts, mastering the art of audience targeting is a necessity. Two of the most potent strategies within Google Ads are In-Market Segments and Remarketing. Both are incredibly efficient, but when combined, they can truly supercharge your campaign.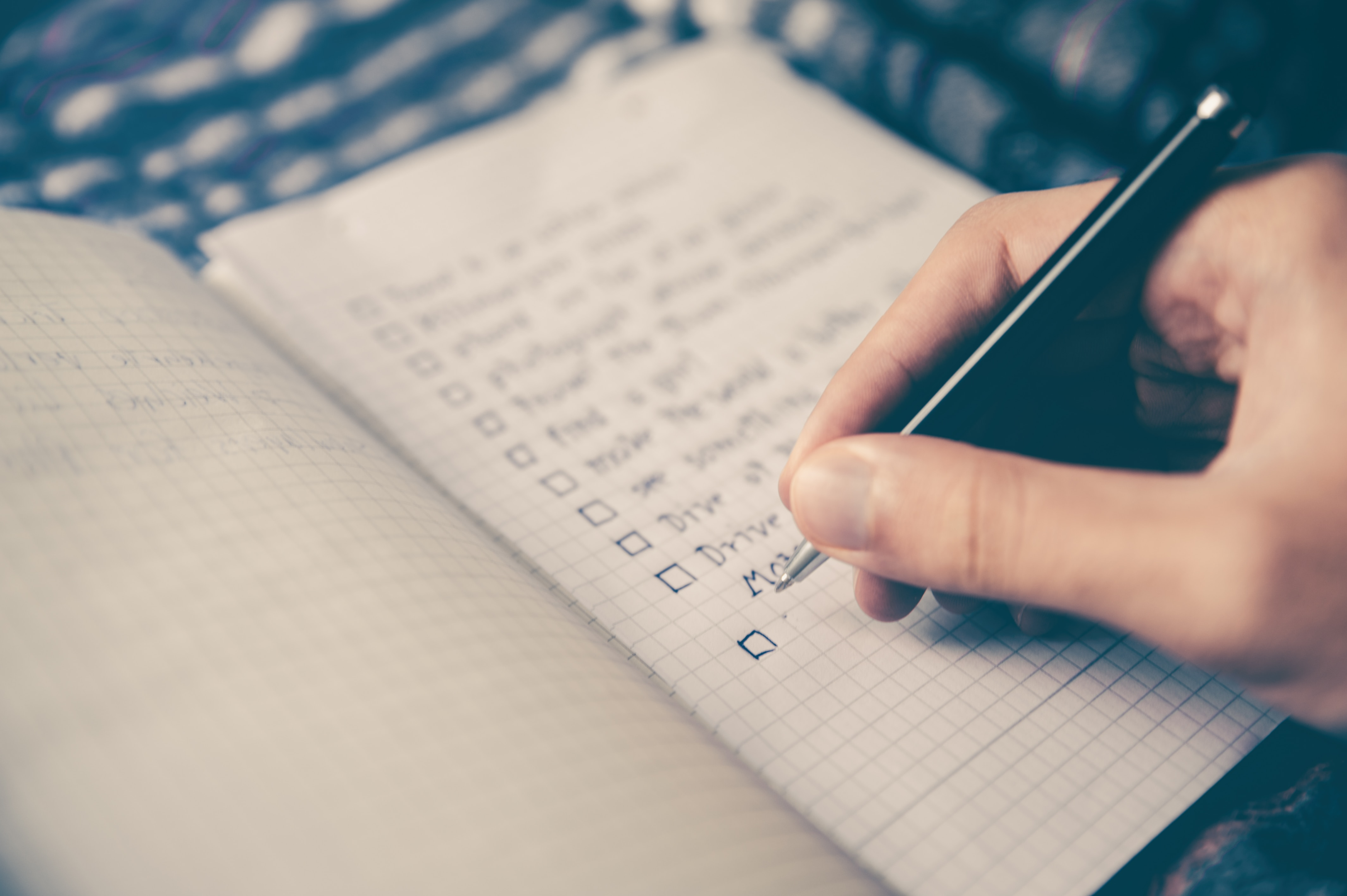 Image Source: Unsplash
Here's how to do it:
Understanding the Basics
In-Market Segments: Google's algorithms detect users searching for or showing significant interest in specific products or services. It means they're in the market, interested in making a purchase, and are searching for the right business to fulfill their needs.
Remarketing: This isn't just another buzzword. Remarketing zeroes in on users who have previously interacted with your business online, whether via an app or website. They are already interested, even if just fleetingly.
Precision Meets Breadth
Businesses have an opportunity to do two pivotal things when they combine in-market segments with remarketing:
Precision: They can target users searching for products or services they offer, indicating they're interested.
Breadth: They can re-engage those already interested in their business, reminding them of their prior interaction.
Enhanced Relevance in Ads
Imagine an online user who's been searching, has come across your business, and is also listed in an in-market segment for what you offer. This isn't just any user; they're a warm lead. When you target them, the emphasis isn't just on making them aware but driving them to convert. Ad content can, therefore, be sharp, possibly offering a unique business proposition or a special deal.
Implementation Strategy
Layered Targeting: Start by creating a remarketing list capturing, for instance, visitors in the past 30 days. In your ad group's 'Audiences' section, blend this list with a relevant in-market segment.
Tailored Ad Content & Landing Pages: Targeting an interested audience already familiar with your business demands a distinctive ad copy. It could be an exclusive business offer or a unique value element. Likewise, the landing page should be streamlined, resonating with the interested user's needs.
Bid Adjustments: Considering the high conversion potential from this joint audience, contemplate bolstering your bids. This assures enhanced ad visibility.
Continuous Monitoring: Track performance metrics. Adjustments might be required in the chosen in-market segments or the remarketing list duration. Adapt and refine.
Essential Tips:
Balanced Ad Frequency: It's crucial to ensure the interested audience isn't overwhelmed by your ads. Maintain equilibrium.
Value Proposition: Since the combination means the audience is both interested and searching, make certain your ad bestows undeniable value, propelling them to convert.
Stay Current: Google's offerings evolve. Businesses should stay updated with new in-market segments or remarketing list modifications.
When a business converges In-Market Segments and Remarketing, it curates a more personal ad experience, ushering the interested user further down the conversion funnel. This blend of enticing and reminding ensures the business gets the best return on their ad investment.
3 best practices for doing Google Ads targeting
Properly targeting your Google Ads can make all the difference in campaign effectiveness.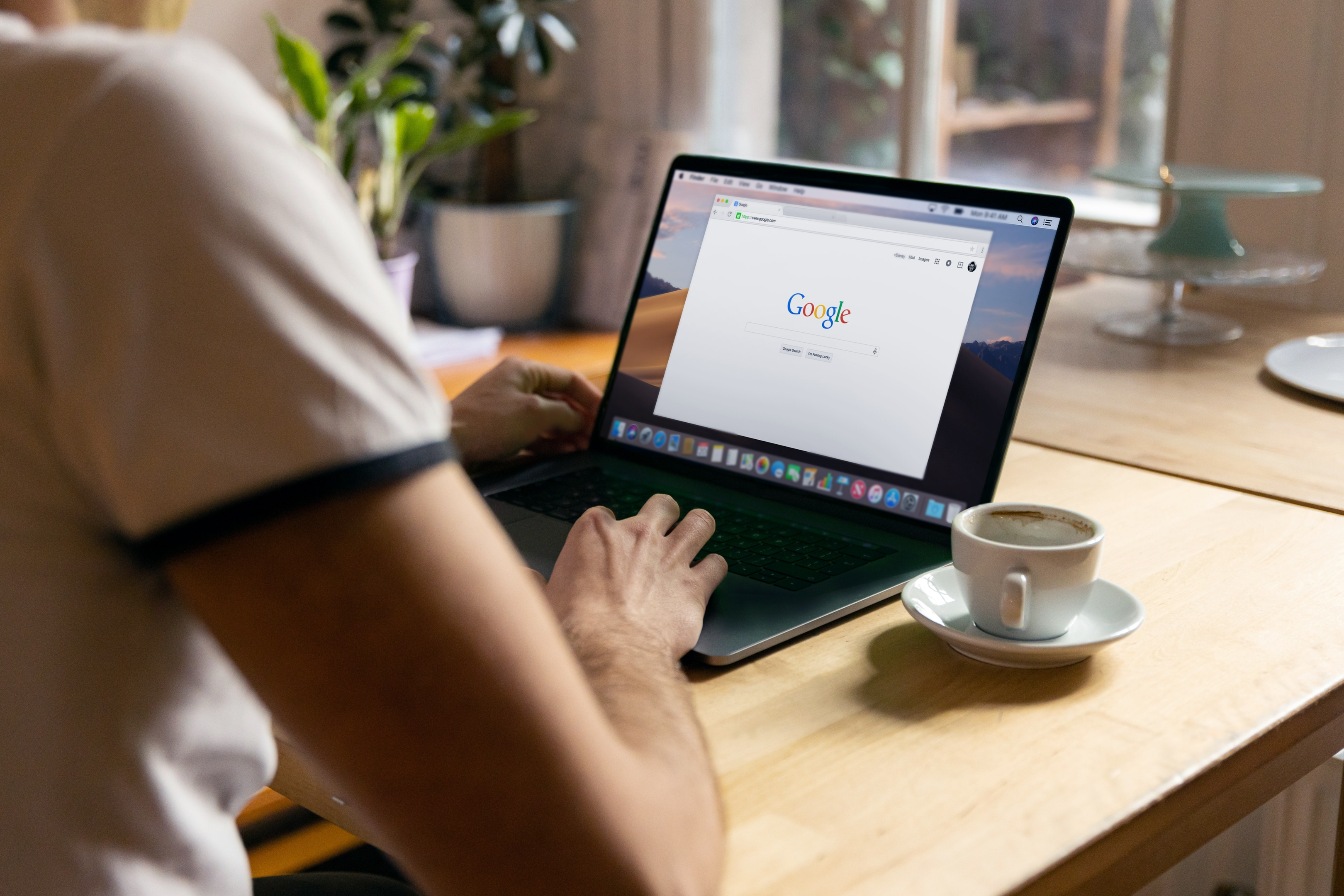 Image Source: Unsplash
Here are three best practices to ensure your ads reach the right audience for maximum ROI:
1. Deep Dive into Audience Segmentation:
Demographic Targeting: Using Google Ads' capabilities, focus on precise demographic targeting. Adjust bids based on age groups, genders, or parental status that are more inclined to interact with your web content and convert.
In-market & Affinity Audiences: Especially concentrate on users actively showing interest in products or services similar to yours. Remember, someone consistently engaged with topics related to your niche is a goldmine for targeting.
Remarketing, Customer List & Similar Audiences: Implementing a remarketing list is crucial. It allows you to retarget users who've previously engaged with your web content or ads. Couple this with your customer list to harness the power of Google's 'similar audiences' feature, reaching new users whose behaviors mirror those of your existing clientele.
2. Leverage Geotargeting & Ad Scheduling:
Location-based Bids: Especially for local businesses, narrowing down to the right audience in your immediate vicinity can lead to a spike in conversions. Adjusting your bids for specific locations based on their performance is essential.
Dayparting & Web Content Timing: Understanding when your audience is most active can boost interactions with your web content. For instance, if your data indicates a higher conversion rate during evening hours on weekdays, shift your focus there.
3. Continuous Keyword and Custom Segment Optimization:
Broad vs. Narrow: Start with broad keywords and then pinpoint your strategy based on performance. As you refine, think about creating custom segments to target even more effectively.
Negative Keywords & Custom Segments: As you update your negative keyword list, think of custom segments that can further streamline who sees your ads. For instance, a custom segment excluding a particular audience can ensure your ads are visible only to the right audience.
Quality Over Quantity with Web Content in Mind: Instead of a vast list of keywords, hone in on those that resonate with your web content. Keeping an eye on Google's quality score will ensure harmony between keywords, ad copy, and landing pages.
Expertly navigating Google Ads targeting can significantly drive traffic and conversions. Regularly review and refine your strategies based on data, ensuring your message resonates with the right audience at all times.
How to Select Targeting Vs. Observation Setting in Google Ads?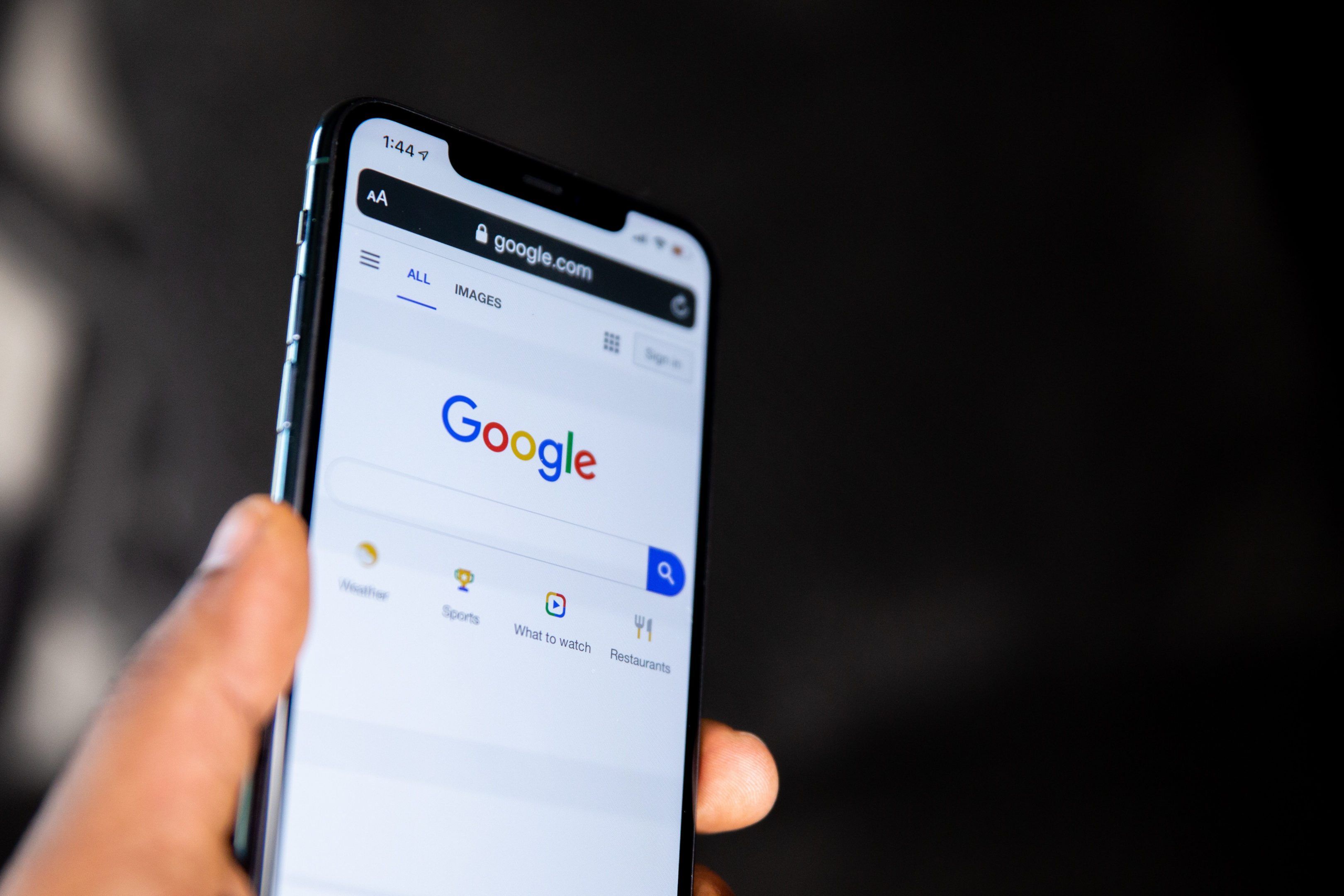 Image Source: Unsplash
Understanding the nuances of these settings is crucial for running effective campaigns. Here's a breakdown to help you select between them:
1. Grasping the Core Concepts:
a) Targeting:
When using the "Targeting" setting in audience targeting, you instruct Google Ads to display your ads strictly to those within the parameters of the audiences you've pinpointed.
This mode of audience targeting means your ads cater specifically to those aligned with your defined criteria, whether they're part of a particular in-market audience or on your remarketing list.
Implication: Audience targeting in this mode can be pinpoint accurate but might limit the overall exposure of your ads.
b) Observation:
"Observation" as an audience targeting setting doesn't confine your ad's visibility. Instead, it helps observe how specific audience segments perform without narrowing the campaign's reach.
Using this audience targeting mode, you can analyze how your ads fare across varied segments while still broadcasting to a wider audience.
Implication: This type of audience targeting provides valuable performance insights without sacrificing potential reach.
2. Deciding Between the Two:
a) Opt for Targeting When:
Audience Precision is Essential: If your audience targeting aims to engage a super-specific audience segment, like those in specific in-market audiences.
Special Offers: When rolling out offers tailored for certain in-market audiences or other defined segments, audience targeting via this method is beneficial.
b) Go with Observation When:
Data Gathering: If your goal is to gather data on how different in-market audiences or other segments react to your ads, audience targeting through "Observation" is ideal.
Adjusting Bids: This audience targeting method also aids in tweaking bids for certain segments based on performance insights.
3. Expert Tips:
Initiate with Observation: If you're exploring audience targeting and uncertain about various in-market audiences' responses, begin with "Observation." This way, you can gather data and then refine audience targeting based on insights.
Leverage Google Analytics: To further enhance your audience targeting efforts, integrate insights from Google Analytics. This provides a richer understanding of user behavior and preferences.
Consider Ad Group Settings: Always ensure your ad group settings align with your audience targeting goals. Specific ad group settings can significantly influence how your audience targeting plays out.
Incorporate In-Market Audiences: These are users actively searching for products or services similar to what you offer. Incorporating them in your audience targeting can lead to improved campaign performance.
Regularly Review: Ensure consistent evaluations of your audience targeting efforts. Continual assessments will guarantee that your strategies evolve with changing audience behaviors and preferences.
When Should I Use the Targeting Setting?
Google Ads provides advertisers with a plethora of tools to connect with their desired audience. Among these tools are two primary audience settings: "Targeting" and "Observation." While both are essential in their own right, there are specific scenarios when the "Targeting" setting truly shines.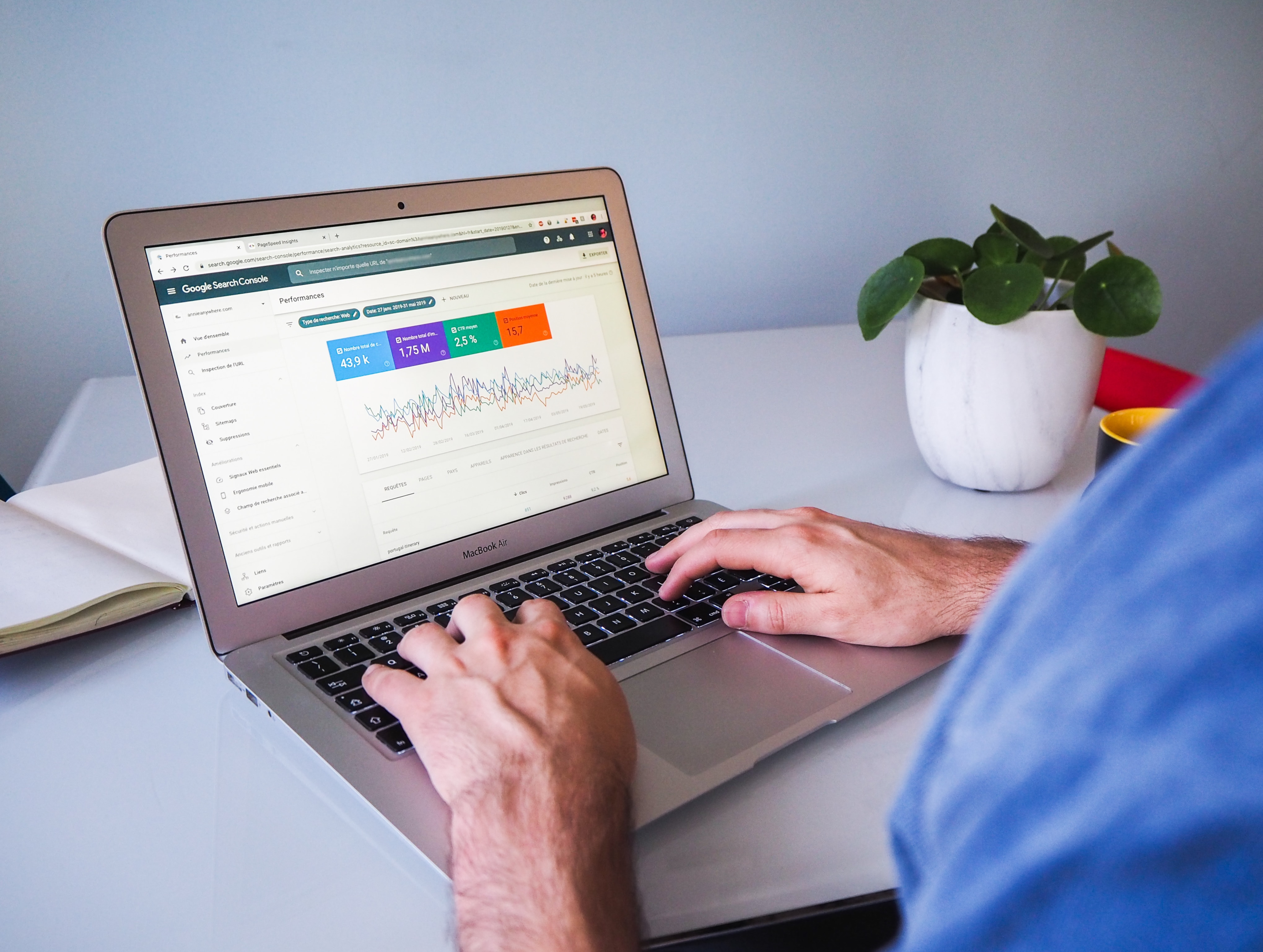 Image Source: Unsplash
Here's when you should harness its power:
Niche Campaigns: When you're running a campaign specifically crafted for a certain target audience, the "Targeting" setting is invaluable. It guarantees that your display ads are shown exclusively to this audience, ensuring efficient budget allocation and enhanced engagement.
Retargeting Initiatives: Remarketing lists are a strategic means to re-engage users familiar with your brand or those who have previously shown interest. Using the "Targeting" setting, you can serve these users bespoke display ads, aiming to reignite their interest.
Promotions for Specific Segments: When offering promotions exclusive to a particular audience segment (maybe first-time users or repeat customers), "Targeting" ensures these specialized display ads reach the right eyes.
New Product or Service Announcements: Launching a fresh product or service meant for a particular demographic or behavioral segment? The "Targeting" setting will ensure your ads capture the attention of these specific users.
Geographically-Tailored Campaigns: If your campaign zeroes in on a distinct geographic region, the "Targeting" setting guarantees your Google Ads reach users in that exact location.
Budgetary Limitations: For businesses with tighter ad budgets, "Targeting" becomes a savior. It refines audience targeting, ensuring maximum ROI by directing funds towards the most apt target audiences.
Markets with Steep Competition: In highly competitive sectors, audience targeting precision can give you the upper hand. "Targeting" lets you focus on segments where you can shine or where rivals might be less prominent.
Ad Concept Testing: Trying a new ad concept? Test its reception with a select group first. The "Targeting" setting allows for this controlled experimentation, granting insights from a specific segment.
Sensitive Offerings: If your business offers products or services tailored for specific age groups or other niche categories, "Targeting" ensures your Google Ads are only viewed by the suitable audience.
Gleaning Audience Insights: Want to delve deep into a particular audience segment's preferences and behaviors? The "Targeting" setting can streamline this research, giving you insights from a designated group.
Layering Audiences Gets to Best Results
Layering audiences in Google Ads is an advanced technique that involves combining multiple audience types, including custom affinity audiences, to create a more specific, refined target group. When done correctly, it allows advertisers to craft hyper-targeted campaigns that cater to a specific niche within their broader audience, resulting in higher conversion rates and a better ROI.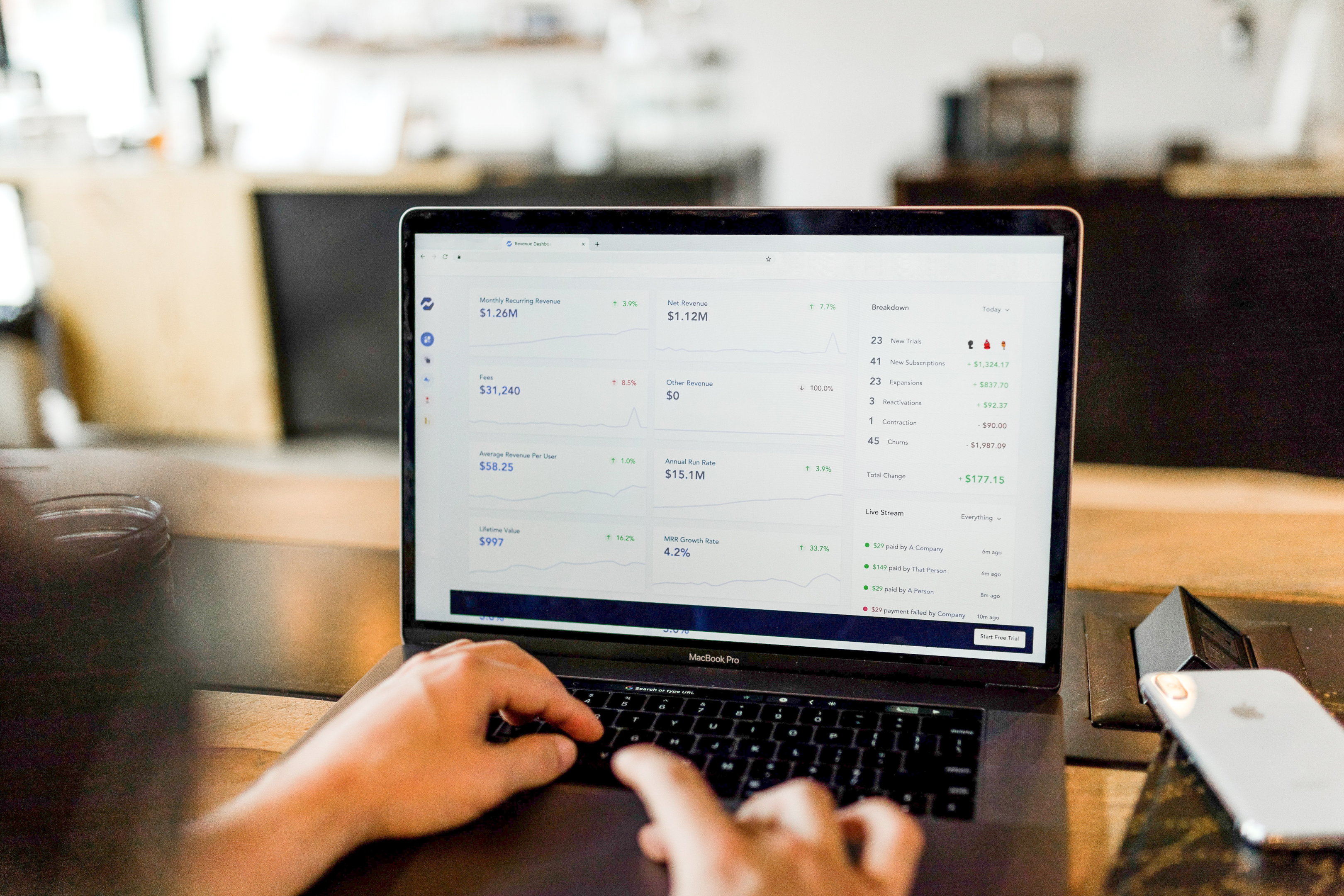 Image Source: Unsplash
Here's how layering can lead to the best results:
Pinpoint Precision with Custom Affinity Audiences: Layering audiences, especially when integrating custom affinity audiences, lets you hone in on a unique subset of users. For instance, combine an 'in-market' audience (those actively looking for products/services you offer) with a 'remarketing' list and a custom affinity audience of users who have shown interest in related topics. This targets users showing active interest and familiarity with your brand.
Budget Efficiency: Instead of spreading your ad spend thinly across a broad audience, layering ensures your budget is allocated to the most promising leads, including those within your custom affinity audiences, resulting in a better cost-per-conversion.
Improved Ad Relevance: By understanding the overlapping characteristics of your layered audience, which might include multiple custom affinity audiences, you can craft ad messaging that speaks directly to their unique interests and pain points, boosting ad relevance.
Enhanced Personalization: Layering allows for segmented campaigns. A user who's part of a specific custom affinity audience and has also been browsing products on your site might receive different ad content compared to a user in a general 'in-market' segment.
Better Insights: Layered campaigns can provide deeper insights into specific audience segments, including the behaviors of custom affinity audiences, allowing for more precise campaign adjustments.
Exclusion Strategies: Layering isn't just about combining audiences; it's also about excluding certain groups. You might target a custom affinity audience but exclude those who have already made a purchase.
Increased Conversion Rates: With more relevant ad content tailored to a more specific audience, including tailored ads for custom affinity audiences, there's a higher likelihood of users taking the desired action.
Steps to Layer Audiences in Google Ads, Incorporating Custom Affinity Audiences:
Select Your Base Audience: Start with a broader audience segment like those interested in a specific category relevant to your business.
Introduce Secondary Criteria: Layer on additional audience parameters, like users who are part of a custom affinity audience based on interests or behaviors.
Refine with Exclusions: Remove segments that aren't relevant. For instance, if targeting a custom affinity audience, you could exclude current subscribers if the goal is new subscriptions.
Monitor & Adjust: Regularly review the performance, especially of custom affinity audiences. Adjust layers as needed based on performance data.
Test & Iterate: Run A/B tests, comparing different custom affinity audiences or combinations thereof, to determine which yields the best results.
By integrating custom affinity audiences into your layering strategy, you can achieve even more precise targeting, ensuring your Google Ads reach the most relevant and likely-to-convert users.
Related Posts
Nowadays inbound marketing has become a cornerstone of successful online strategies. Therefore it is important to understand how to create inbound marketing personas, but first you must know the essential...
Grasping the nuances of your target audience is crucial for devising a stellar marketing strategy. Psychographics, diving deep into the personalities, values, opinions, attitudes, interests, and lifestyles...