In the dynamic realm of digital marketing, where the quest for visibility is intertwined with strategy and innovation, SEO stands as the vigilant sentinel guarding the gates to online triumph. It's a world where the intricate web of inbound and outbound links become the lustrous strands that weave the colossal tapestry of the internet. Backlinks, those golden strands, are pivotal—they are the clandestine recommendations, the nods of approval from one domain to another, whispering secrets of relevance and quality to the search engine algorithms that dictate our digital destinies.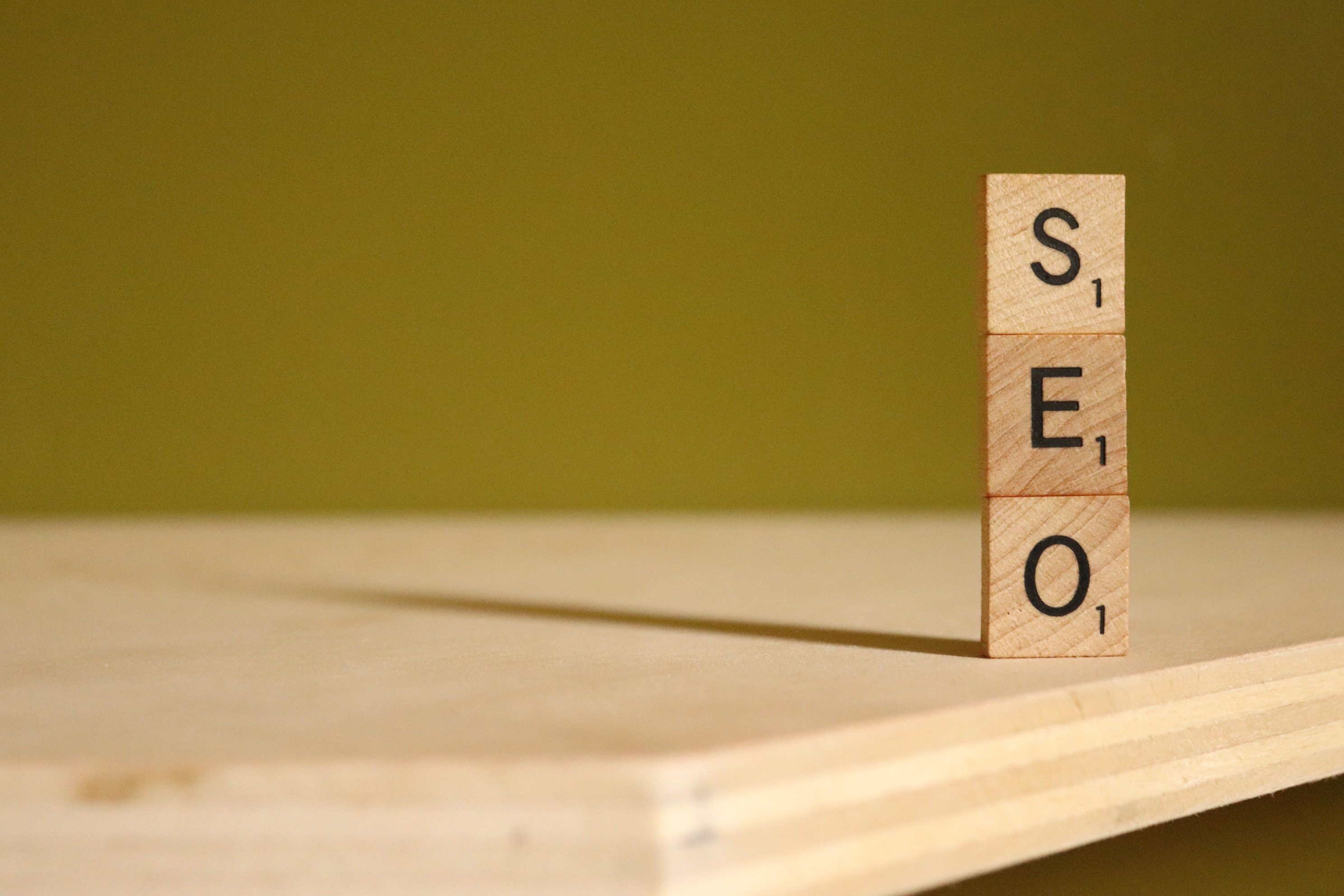 Image Source: Unsplash
However, the odyssey for online prominence sometimes becomes a journey through shadows, with many a wanderer ensnared in the obscure realms of SEO pitfalls, such as the deceptive terrains of Link Farming. This perilous domain is a place where the abundance of links overshadows their essence, where the symphony of relevance is drowned by the cacophony of quantity. Link farms, with their myriad of outbound links, masquerade as sanctuaries, promising the elixir of link popularity but delivering the poison of digital demise. They beckon with the allure of elevated search engine rankings, only to lead the unwary into the shadows of penalties and the ruins of reputation.
This guide is a lantern in the dark, a beacon to identify a link farm, to unravel the mysteries of these private blog networks and to detect link farms that tarnish the quest for link building success. We delve into the enigma, shedding light on the obscured traps and offering the wisdom to navigate the labyrinth of link creation with discernment and insight. It's a voyage to empower with the knowledge to distinguish the authentic from the fraudulent, to embrace the harmonious dance of genuine links, and to evade the snares of the inauthentic.
So, step forth on this enlightening journey, explore the concealed facets of SEO, and master the art and science of constructing a prosperous and harmonious digital realm, fortified against the siren call of link farm traps. Welcome to your sanctuary of wisdom, your guide to detecting & avoiding the clandestine snares of SEO traps in link farming.
Table of Contents
Link Farm and Farming: Definition, History and Prevention – Holistic SEO
Link farming is a deceptive SEO practice where multiple websites, often of poor content and keyword-rich, interlink to manipulate search engine rankings. This method is often used by webmasters looking to artificially boost their or their client's sites in a specific niche.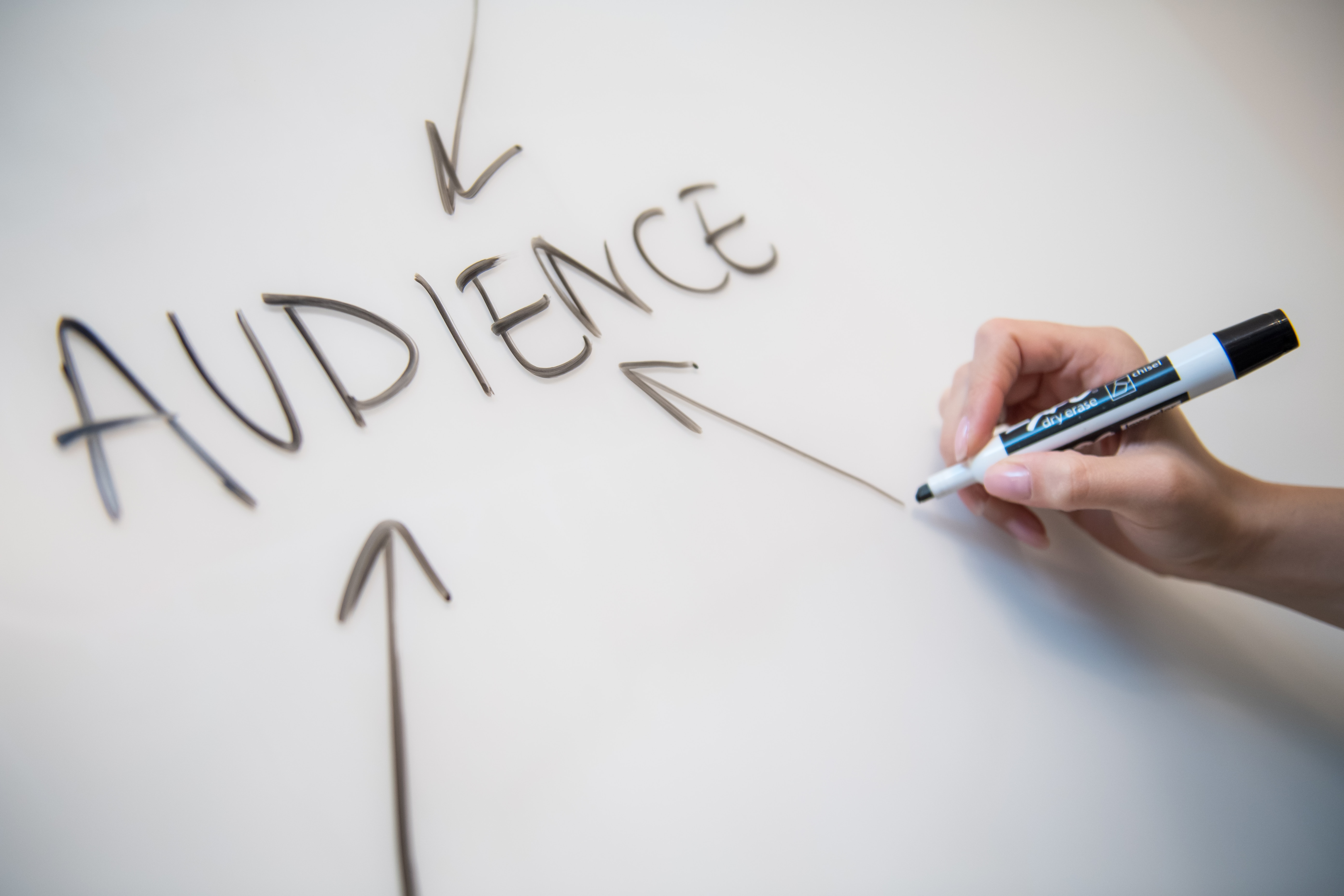 Image Source: Unsplash
The Importance of Links in SEO and the Advent of Link Farming:
Links have been fundamental to SEO as they help search engines discern the authority and relevance of websites. Initially, when the algorithms were not as advanced, link popularity became a prime factor in search engine rankings, leading to the emergence of link farming. These farmed links provided a short-term increase in search engine visibility, enticing many businesses to invest in such illicit strategies for immediate gains.
Characteristics of Link Farms:
Link farms are characterized by an abundance of reciprocal, poor-quality, and keyword-rich links. These links are usually interspersed with poor content and are part of larger Private Blog Networks (PBNs), crafted to exploit search engine algorithms.
Evolution Over Time:
Search engines have evolved to identify and penalize link farms, forcing them to become more sophisticated and subtle. Modern link farms mimic organic link building, embedding links within seemingly relevant content and utilizing various domains and IP addresses to camouflage their connections.
Effects on Search Engine Rankings and Long-Term Success:
Link farms may offer temporary elevation in search engine rankings, but the repercussions include severe penalties and potential de-indexing of websites. Aiming for long-term success, search engines are refining their algorithms to penalize websites utilizing farmed links, prioritizing user experience and content relevance.
Prevention, Detection, and Holistic SEO Approach:
To avoid link farms, webmasters and SEO professionals should focus on ethical link-building practices, acquiring backlinks that are relevant and of high quality. Regularly auditing the backlink profile using advanced SEO tools can help in detecting and removing any suspicious links. Creating valuable, relevant content as a guest writer and updating existing posts can also facilitate in building high-quality, organic links.
In the evolving landscape of SEO, adherence to ethical and holistic SEO practices is crucial. By emphasizing user value, relevance, and building organic, high-quality links, businesses can achieve and sustain success in the online domain without falling into the traps of manipulative practices like link farming.
Additional Learning and Encouragement:
For a deeper understanding of ethical link-building and SEO best practices, exploring extensive guides, tutorials, and utilizing a variety of SEO tools is recommended. Let's embrace ethical, holistic SEO strategies, continue learning about the ever-evolving best practices in SEO, and strive for long-term, ethical success in the online arena.
A brief history of link farms
Link farms came into existence in the internet's nascent years, acting as a byproduct of the early and simplistic ranking algorithms of search engines, which attributed high value to the quantity of inbound links a web page received.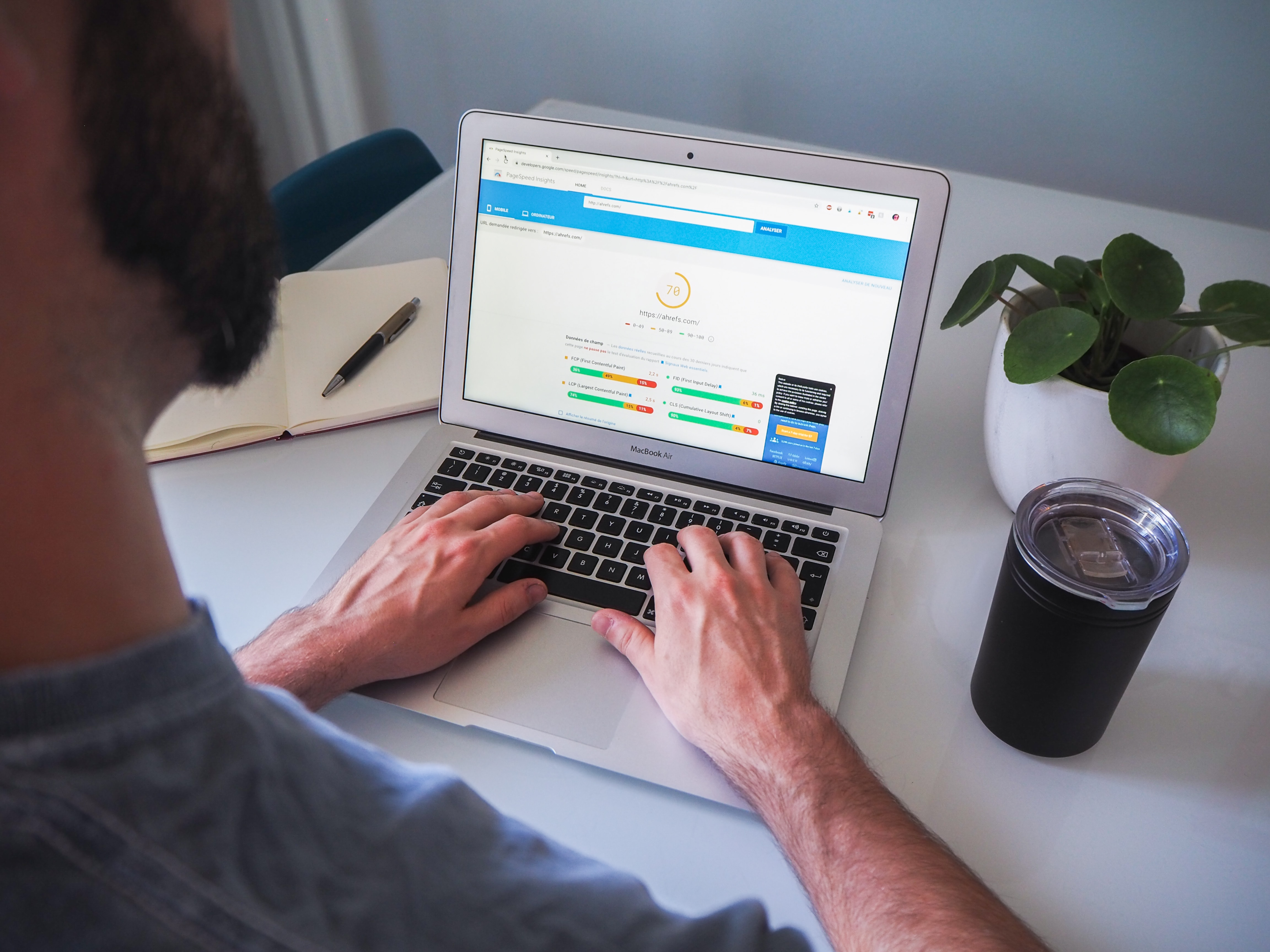 Image Source: Unsplash
1. The Genesis and Early Exploitations:
In the late 1990s and early 2000s, a slew of webmasters discovered the potential to manipulate these naive ranking algorithms. They generated a plethora of interconnected websites, often filled with poorly written content and irrelevant anchor texts, solely with the sole purpose of simulating popularity and authority. These clusters of interconnected sites, known as link farms, succeeded in deceitfully elevating search engine rankings in the early days.
2. Evolution and Countermeasures:
Recognizing the manipulations, search engines, particularly Google, began refining their ranking algorithms to identify and penalize such black hat SEO practices. Google releases like the Panda and Penguin updates were designed to devalue poor content and unnatural linking patterns, focusing on promoting high-value content and user experience.
3. The Adaptation and Sophistication of Link Farms:
To circumvent the more sophisticated algorithms, link farms adapted, masking their activities amongst legitimate and relevant content, utilizing diverse domains and IP addresses, and customizing design to appear more organic. They cleverly interspersed malicious links within guest posts and seemingly pertinent content to avoid detection.
4. Consequences and the Shift to Ethical SEO:
However, the era of link farms influencing search engine rankings is largely bygone. Websites participating in link farming activities now face severe repercussions, including diminished search visibility, lower rankings, or complete removal from search engine results pages. This has led to a renewed emphasis on ethical SEO strategies, focusing on creating content of high value and relevance, and obtaining organic, meaningful links.
5. The Current Landscape:
In the current SEO landscape, the significance of ethical and holistic SEO is paramount. The focus has shifted toward the creation of high-quality, relevant, and high-value content, while obtaining organic, meaningful links through legitimate means such as guest posts, fostering an environment that prioritizes user experience and value over manipulative tactics.
Link farms represent a dubious chapter in SEO history, reflecting the ongoing struggle between search engine developers and those aiming to manipulate ranking algorithms through black hat SEO practices. The steady decline of link farms and the evolution of ranking algorithms mark the triumph of ethical and user-centric SEO approaches, heralding a more authentic and user-friendly internet ecosystem.
5 Ways to Detect Link Farms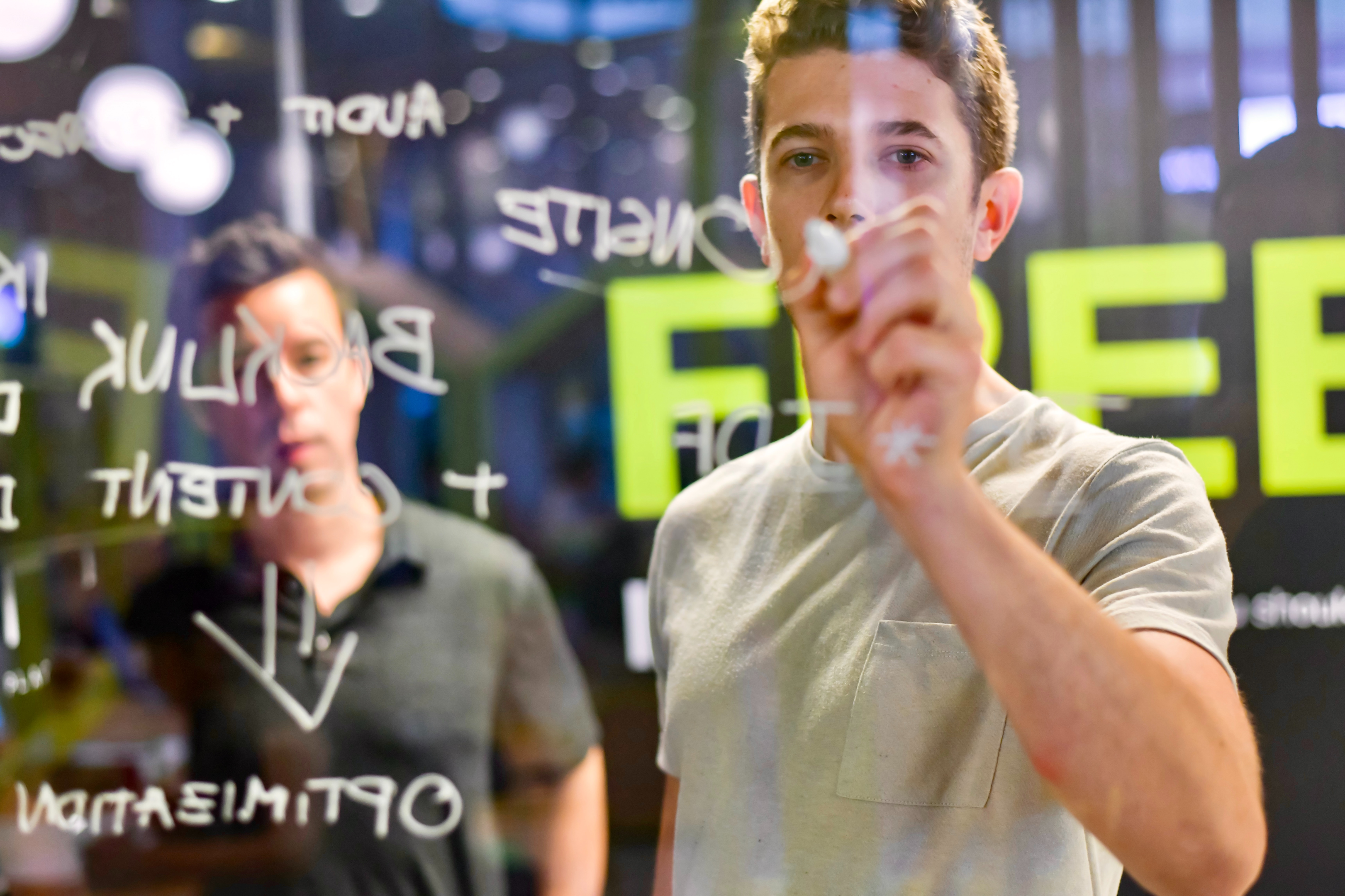 Image Source: Unsplash
1. Analyze Link Patterns within the Niche:
Investigate the linking patterns between websites, especially those within your niche. Link farms usually display unnatural linking structures with numerous backlinks pointing to unrelated, low-quality websites. Using SEO tools to study these patterns can unveil whether a website is involved in a link farm and help protect against attempts to manipulate PageRank.
2. Inspect Content Quality:
Reviewing the content quality is crucial. Websites that are part of link farms typically harbor low-quality content, aimed not at providing value but at serving as containers for excessive links. Identifying sites with such low-quality content, stuffed with irrelevant links, can lead to the discovery of link farming activities, infringing upon webmaster guidelines.
3. Examine Anchor Text Distribution:
Observing the distribution of anchor texts on a site can offer insights into potential link farming activities. A concentration of over-optimized, unrelated, keyword-rich anchor texts can indicate an attempt to manipulate ranking algorithms, a common strategy among link farms, and is often against Google's Webmaster Guidelines.
4. Use SEO Analysis Tools and Abide by Webmaster Guidelines:
Utilizing specialized SEO tools can be instrumental in detecting link farms efficiently. These tools can scrutinize a site's backlink profile, expose unnatural linking practices, and signal the presence of potential link farms. By regularly auditing backlink profiles, websites can adhere to webmaster guidelines and maintain an organic and clean link structure, avoiding penalties like those from Google Penguin and Panda updates.
5. Check Domain Details and Site Layout for Low-Quality Websites:
Investigating the domain information and layout of suspected sites can yield valuable information. Link farms tend to operate through multiple domains with analogous content and structures, often under a single entity, aiming to create a network of low-quality websites. Discovering similarities in structure, content, and ownership among different domains can be indicative of link farming endeavors.
Detecting link farms is vital for preserving the integrity of a website and steering clear of search engine penalties. By meticulously analyzing link patterns, scrutinizing content quality, studying anchor text distribution, deploying SEO analysis tools, and examining domain details and site layouts, webmasters can effectively discern and distance themselves from link farms, safeguarding the longevity and success of their SEO efforts.
An Example of Link Farming Through an Expired Domain
Why Does Google Hate Link Farming?
Google harbors a profound aversion to link farming because it subverts the search engine's mission to furnish users with the most pertinent and high-quality information. Link farming is fundamentally a deceptive Black Hat SEO tactic, infringing upon Google's Webmaster Guidelines and deliberately exploiting the search engine's algorithms.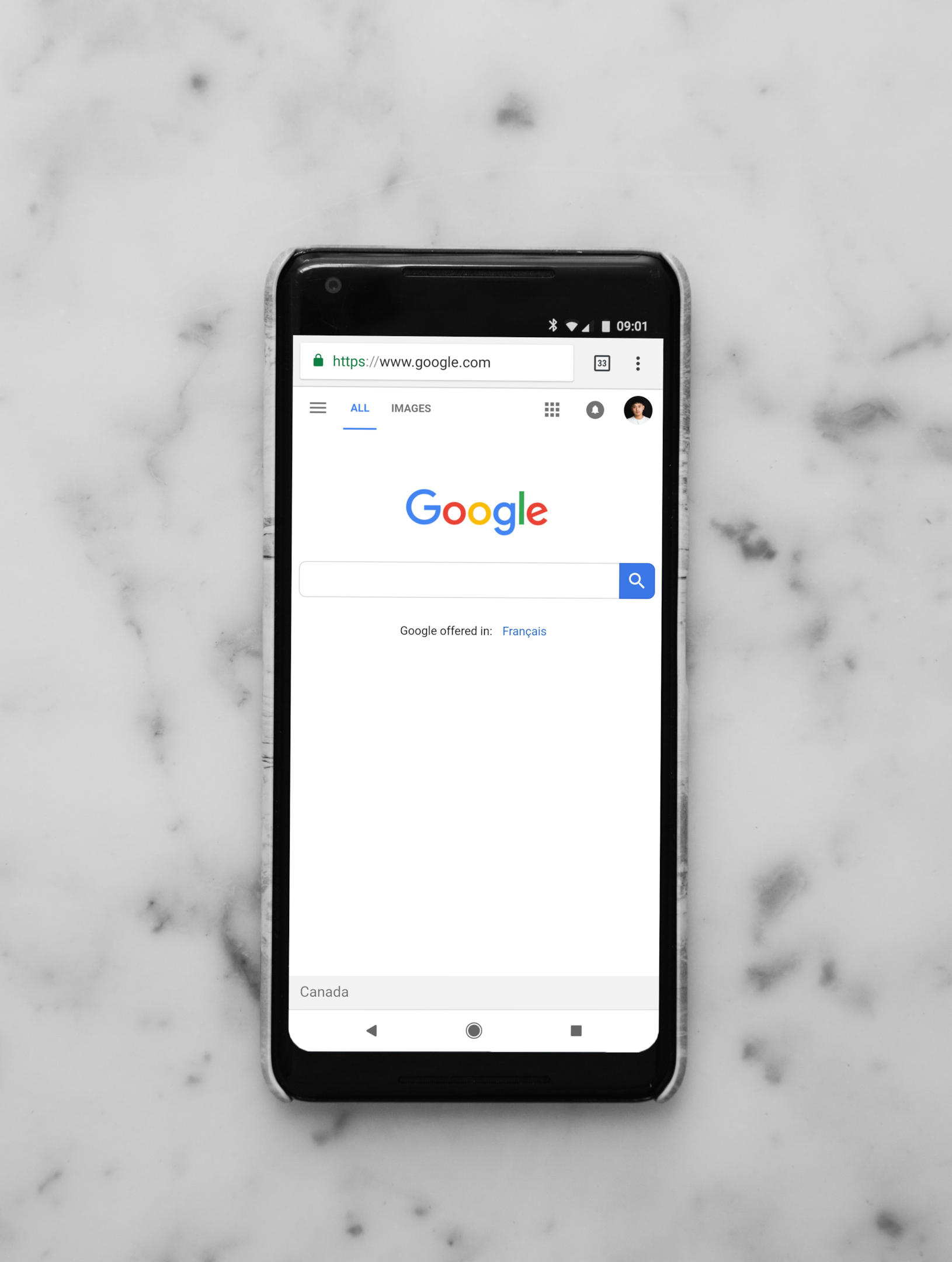 Image Source: Unsplash
Here's why Google detests link farming:
1. Degrades Search Quality:
Link farms, often part of larger blog networks, erode the quality of search results, prioritizing inferior, unrelated, or even harmful content over superior, relevant, and beneficial content. This degradation in search quality compromises user experience and the credibility of the search engine.
2. Manipulates Page Rank Algorithm:
Google aspires to rank websites based on the integrity, relevance, and value of their content. Link farms distort the Page Rank algorithm by artificially bolstering the number and quality of backlinks to a site, facilitating undeserved elevations in rankings.
3. Undermines Trust and Integrity:
Maintaining user trust by delivering authentic and unbiased search results is paramount for Google. Link farms breach this trust, enabling websites to attain unwarranted visibility and traffic through illicit means, which undermines the integrity of search results.
4. Jeopardizes Fair Competition:
Link farming enables site owners to secure an unfair edge over competitors who comply with ethical SEO practices. This corrupts the equitable competitive landscape that Google endeavors to sustain, wherein websites vie based on the merits of their content and user experience.
5. Provokes Penalties and Algorithm Refinements:
To counteract link farming and preserve the caliber of search results, Google incessantly refines its ranking algorithms, like Penguin, and imposes penalties on sites engaged in link farming. This necessitates continuous enhancement in Google's operations to maintain and improve search quality.
6. Impairs User Experience:
Link farms often contribute to suboptimal user experiences, directing users to sites laden with spammy, irrelevant, and low-grade content. This can disillusion users and diminish their reliance on Google's capacity to meet their informational needs.
7. Drains Resources:
Link farms compel Google to allocate additional resources to devise more sophisticated algorithms and manual actions to identify and counteract the impact of link farming. This redirection of resources hampers advancements and innovations in search technology.
8. Link Choices and Exchange Links:
Google dislikes the unethical practices of exchanging links solely for boosting page rank and the absence of discernment in link choices that link farms promote, causing a disservice to users seeking valuable content.
Google's disdain for link farming emanates from its dedication to providing a reliable, equitable, and top-notch search experience for users. Link farming not only threatens the reliability and standard of search results but also violates user trust, distorts fair competition, and requires ongoing countermeasures from Google to refine its algorithms and penalize manipulative link choices and practices.
What is the difference between Link Farm and Content Farm?
Link Farm:
A Link Farm is essentially a conglomerate of websites interconnected with one another with the exclusive intention of manipulating Google's ranking algorithm. This practice encompasses generating multiple websites that interlink to each other to artificially augment the perceived popularity and relevance of a site, thus improving its position in search rankings. Link farming is recognized as a contravention of search engine guidelines and is categorized as a form of Black Hat SEO. Websites identified to be part of link farms are usually penalized by search engines, which can include lowering their rankings or complete removal from search listings.
Content Farm:
Conversely, a Content Farm is a site or a collection of sites that churn out extensive amounts of low-quality content, targeted at securing high positions in search engine results. The content is generally superficial, poorly researched, and often duplicated or rephrased from other sources. The fundamental goal is to pull in maximum organic traffic and monetize through advertising. Like link farms, content farms aim to game search engine algorithms but do so by exploiting content production rather than link building.
Key Differences:
Purpose and Approach:

Link Farm: Centralizes on creating a network of interlinked low-quality sites to manipulate search rankings through inflated site popularity.
Content Farm: Focuses on mass-producing subpar, keyword-laden content to attract organic traffic and ad revenue.

Manipulation Technique:

Link Farm: Employs artificial interconnection among low-quality sites.
Content Farm: Leverages the production of voluminous poor-quality content.

Impact on SEO:

Link Farm: Alters the PageRank algorithm by increasing the number of inbound links to a site.
Content Farm: Strives to overshadow search engine results through the sheer quantity of content, often targeting extensive arrays of keywords.

Search Engine Consequences:

Link Farm: Involved sites are at risk of receiving penalties or being delisted by search engines due to violations of webmaster guidelines.
Content Farm: Constant enhancements to Google's ranking algorithm aim to diminish the visibility of inferior content, subsequently affecting the traffic and revenue of content farms.

User Experience:

Link Farm: Offers no valuable content or user experience, focusing purely on link manipulation.
Content Farm: Provides a detrimental user experience due to the inadequacy, irrelevance, and lack of substantiveness of its content.
While both link farms and content farms endeavor to manipulate search rankings through exploiting search engine algorithms to accrue visibility and traffic, they utilize distinct strategies — link farms focus on interconnecting websites, whereas content farms concentrate on inundating the internet with low-quality content. Both approaches are frowned upon by search engines and can result in severe penalties impacting site visibility and traffic.
Google's Stance on Link Farms
Effective Ways to Identify a Link Farm
3 Examples of Link Farms
Why do Link Farms Possess High Domain Authority (DA)?
Link farms often possess high Domain Authority (DA) due to the vast number of incoming and outgoing links associated with the websites within them. Domain Authority is a metric developed by Moz that predicts how well a website will rank on search engine result pages (SERPs). It ranges from 1 to 100, with higher values indicating a greater ability to rank.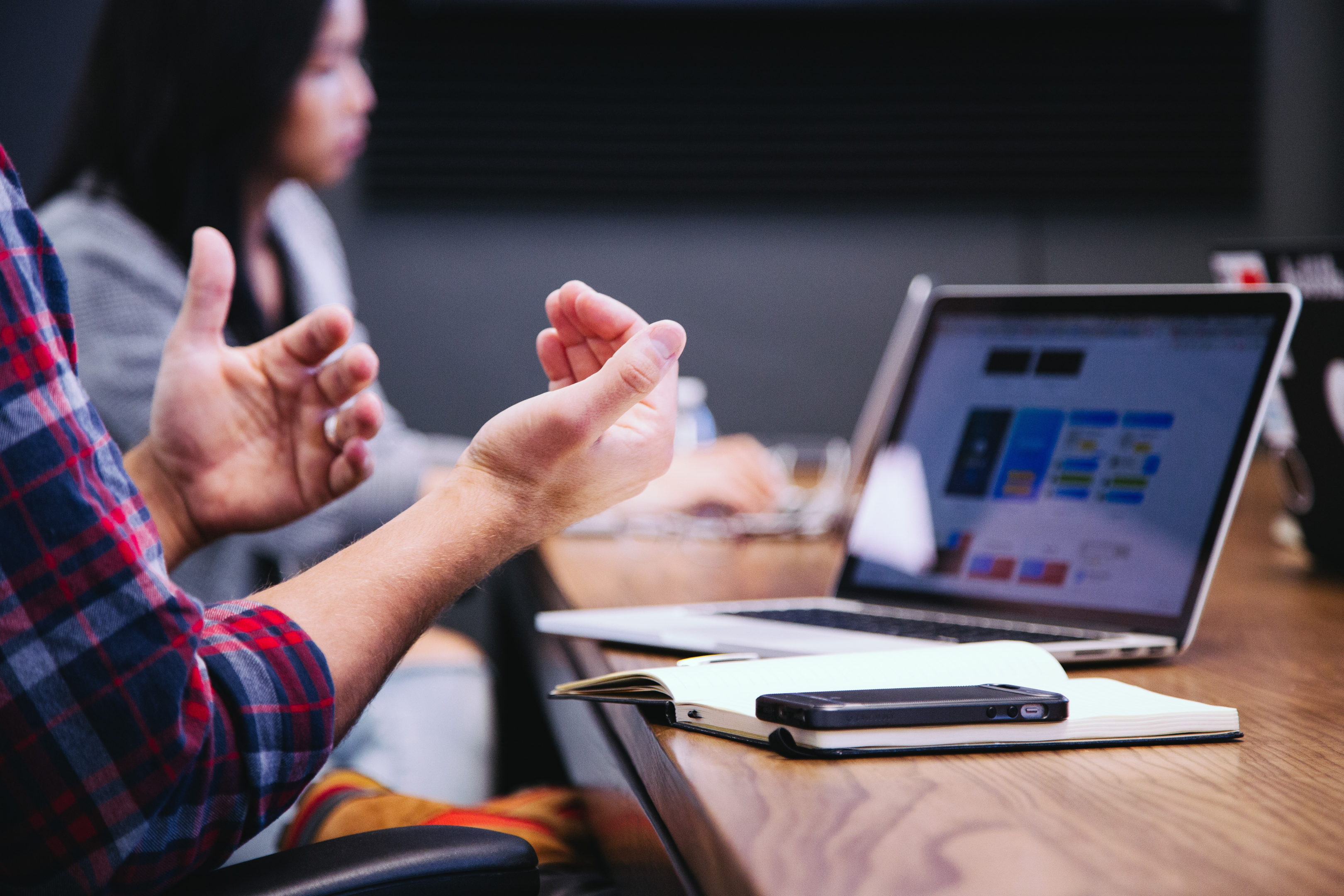 Image Source: Unsplash
Mechanism of High DA in Link Farms:
Volume of Links: Link farms are structured with a myriad of interconnected websites, resulting in a high volume of backlinks pointing to each site within the farm. A significant number of backlinks typically correlates with higher domain authority, especially if those links are from diverse domains.
Artificial Inflation: Since link farms are created primarily to manipulate search engine rankings, the high number of interlinking sites artificially inflates the perceived authority of each website within the farm. This can lead to an increased Domain Authority score, which might not be reflective of the site's true value or relevance.
Exploiting Expired Domains: Many link farms utilize expired domains with pre-existing backlinks and authority. By interlinking these expired domains, link farmers can transfer the accumulated authority to other sites within the network, bolstering their DA scores.
Misleading Indicator:
It's crucial to note that while a high DA might suggest a site is more likely to rank well, in the case of link farms, it's a misleading indicator of a site's actual quality or relevance. Search engines, like Google, employ sophisticated algorithms capable of identifying and penalizing such manipulative practices, focusing more on the quality of content, relevance, and user experience.
The Importance of Genuine Authority:
Relying on manipulative tactics like link farms for high DA is not sustainable in the long run. Building genuine authority through the creation of high-quality, relevant content, earning organic links, and providing valuable user experiences are far more crucial in securing and maintaining high search engine rankings. Proper SEO practices will also help in avoiding penalties and enduring long-term success in search engine visibility.
How to Fix Unnatural Links From Link Farm?
If you find unnatural links to your site from a link farm or suspect linked websites are part of private blog networks selling links, it's vital to address and rectify this issue promptly to avoid penalties from search engines.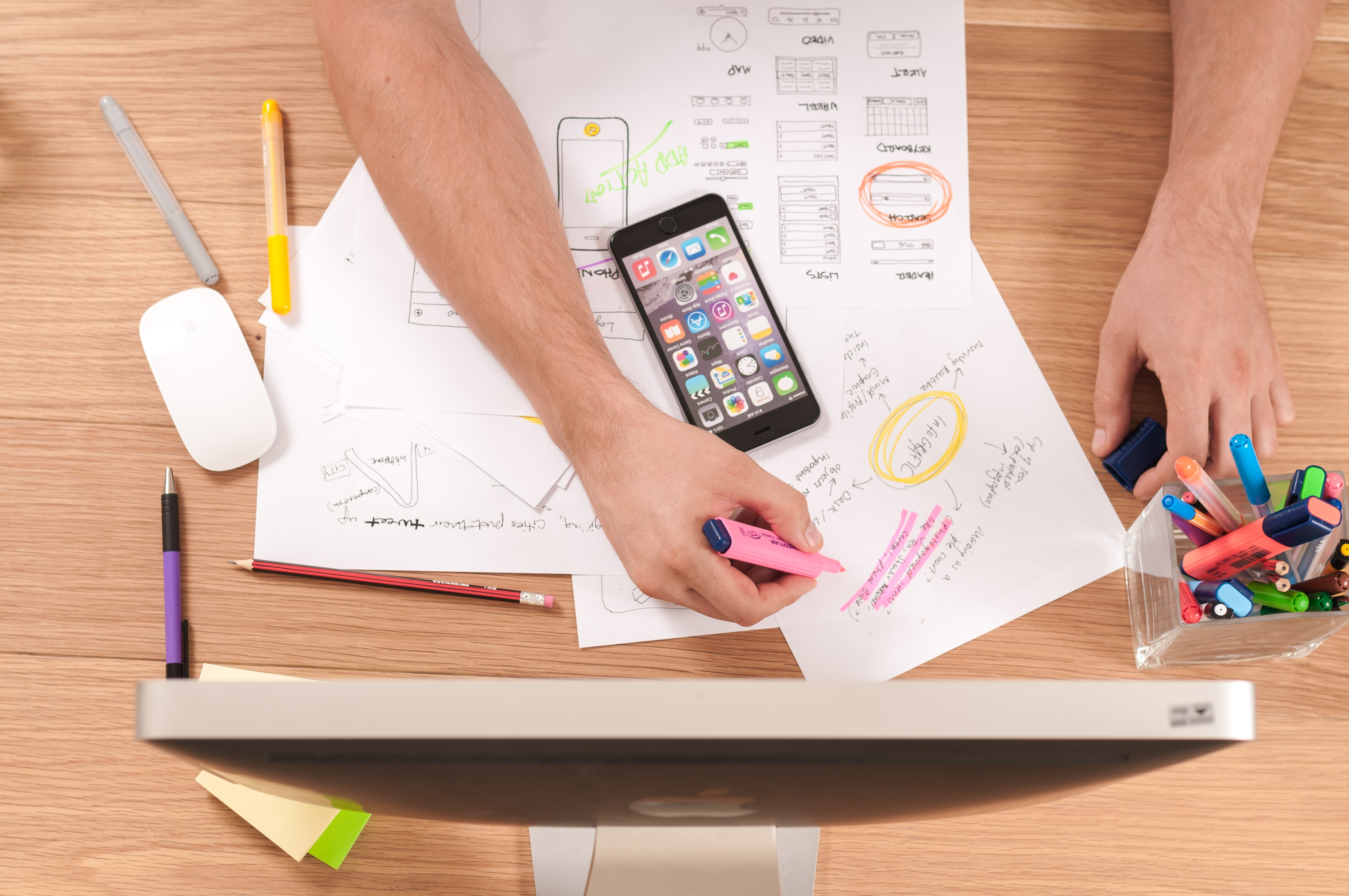 Image Source: Unsplash
Here is a revised step-by-step guide on how to fix unnatural links from a link farm:
1. Identify Unnatural Links:
Utilize SEO tools like Google Search Console, Ahrefs, or SEMRush to review your site's backlink profile. Identify any suspicious, low-quality, or unnatural links, especially those originating from known link farm sites or private blog networks known for selling links. Look for links from sites with poor content, excessive reciprocal links, or links from unrelated or spammy domains.
2. Document The Links:
Once identified, document all the unnatural links in a spreadsheet. Include the URL of the linking page and the anchor text used. This thorough documentation will assist in the process of removal and disavowal.
3. Request Removal:
Reach out to the webmaster or site owner of the linked websites and politely request them to remove the unnatural links pointing to your website. Contact information can typically be found on the website's contact page or through a WHOIS search. Clearly explain why you are seeking the removal of the link, maintaining a professional and concise tone in your communication.
4. Disavow The Links:
If efforts to contact the site owner fail or if they refuse to remove the link, employ Google's Disavow Tool. By using this tool, you inform Google that you wish to disregard those links when assessing your site. Only resort to disavowing after exhausting all efforts to have the links removed manually.
Submit a disavow file containing the list of URLs or domains you wish to disavow to Google Search Console.
5. Monitor Backlink Profile:
Consistently monitor your backlink profile to detect any new unnatural links swiftly and address any arising issues promptly. Employ SEO tools to set up alerts for new backlinks, ensuring immediate identification and action if necessary.
6. Build High-Quality Backlinks:
Concentrate on acquiring high-quality, natural backlinks to counteract the impact of any poor-quality links. Producing valuable, shareable content and engaging in authentic link-building strategies, such as outreach and guest posting, can assist in earning organic, reputable backlinks.
7. Reconsideration Request (If Penalized):
If your site is penalized by Google due to unnatural links, submit a reconsideration request after removing or disavowing the detrimental links. Provide a clear explanation of the remedial actions undertaken to resolve the issue.
Addressing unnatural links from link farms and private blog networks that sell links is paramount for maintaining your site's SEO integrity. Regular monitoring, meticulous documentation, proactive management of your backlink profile, and a commitment to securing high-quality, natural links are essential components of sustainable success in search engine rankings. Keep a vigilant eye out for links from link farm sites and other shady networks selling links to ensure the long-term health and performance of your website's SEO.
Is link farming legal?
Link farming is not illegal in the sense that it does not violate any laws, but it is considered highly unethical and is strictly against the guidelines set by search engines, most notably Google. Engaging in link farming practices can result in severe penalties from search engines, including the devaluation of the links, lower website rankings, or complete removal of the website from the search engine results pages (SERPs).
The repercussions can significantly impact the online visibility and traffic of a website, which can, in turn, affect its revenue and reputation. Thus, while not "illegal" per se, link farming is strongly discouraged due to its potential to incur substantial penalties and damage to a site's online presence.
How to Know If Your Link-Building Service Uses Link Farms
To ascertain whether your link-building service employs link farms, it's crucial to stay vigilant and monitor the methods they use for generating links.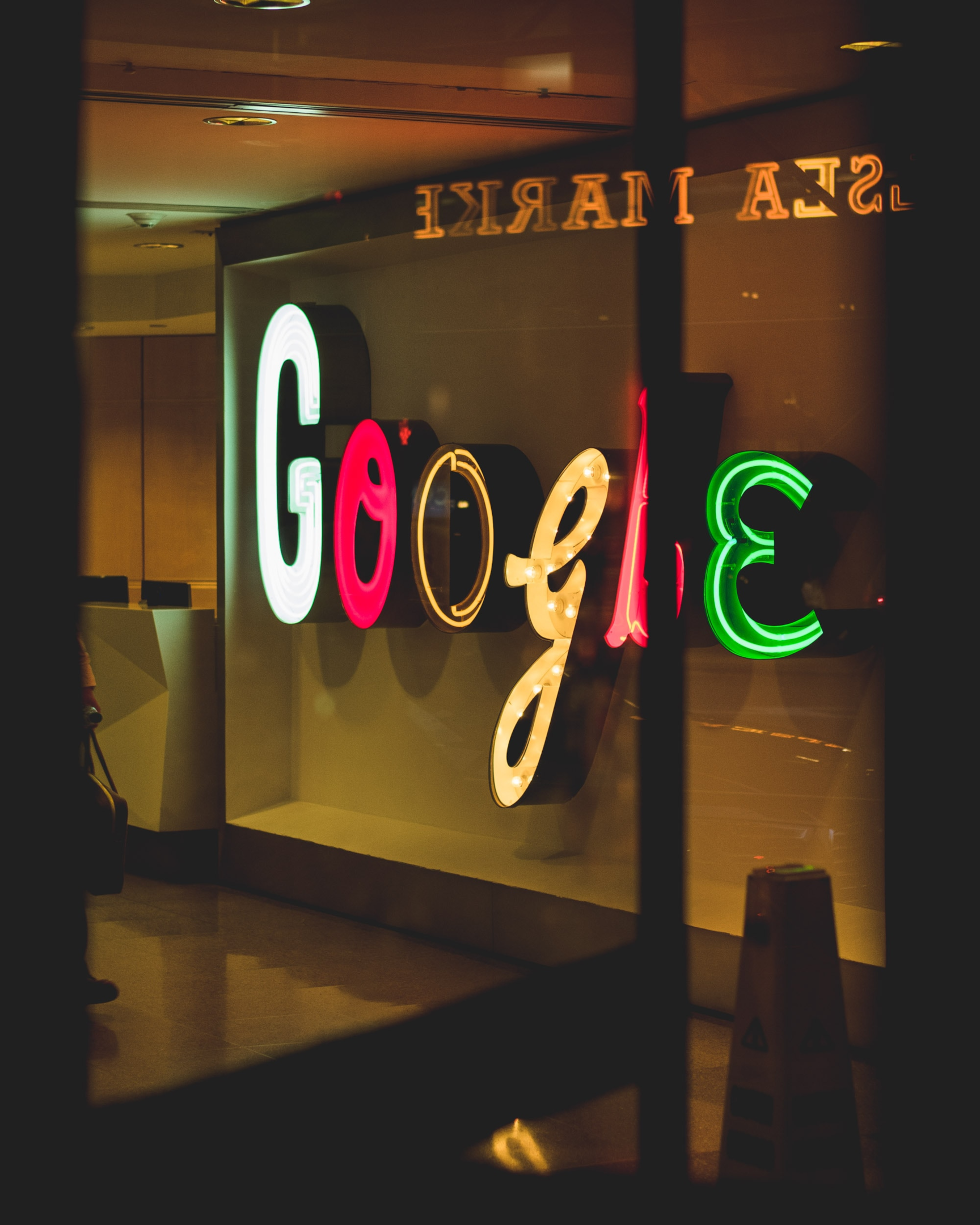 Image Source: Unsplash
Here's a guide to help you in identifying whether your link-building service is utilizing link farms:
1. Request Detailed Reports:
Always ask for comprehensive reports of the links that the service is creating. A legitimate service will be transparent and provide specifics about the websites they're using to build links.
2. Investigate the Quality of Backlinks:
Evaluate the quality of the backlinks provided in the report. Links from low-quality, irrelevant, or spammy sites can be indicative of link farm usage. Use SEO tools to assess the domain authority, relevance, and reputation of the linked sites.
3. Evaluate Linking Patterns:
Review the linking patterns and anchor text distribution. A high volume of links with over-optimized, unrelated, and keyword-rich anchor texts can signal the use of link farms, aiming to manipulate search engine rankings.
4. Check the Content Quality:
Inspect the quality of the content where the backlinks are placed. Poorly written, duplicated, or thin content hosting numerous links can be a hallmark of link farms.
5. Audit Website Relevance and Niche:
Ensure that the websites linking back to your site are relevant to your niche and industry. Link farms usually link to unrelated, diverse sites without any thematic coherence.
6. Verify Natural Link Placement:
Links should be integrated naturally within the content and not appear forced or out of context. Unnatural link placement can be a clear indication of link farm involvement.
7. Scrutinize Site Layouts and Domain Details:
Identify similarities in site structures, layouts, and domain details among different linked sites. Link farms often use multiple domains with similar layouts and content, owned by a single entity, to create a network of sites.
8. Be Aware of Rapid Link Acquisition:
A sudden influx of backlinks can be a red flag. Natural link building is a gradual process, and any service claiming to offer quick and voluminous link acquisition might be using link farms.
9. Monitor Search Engine Penalties:
Pay close attention to any messages or penalties from search engines like Google, indicative of a violation of webmaster guidelines due to unethical link-building practices like link farming.
10. Cross-Check with Google's Guidelines:
Finally, familiarize yourself with Google's Webmaster Guidelines. Any practices or backlinks that contravene these guidelines, including the use of link farms, should be avoided. Google released multiple guidelines on how to master ranking algorithm. They also introduced a specific Google Panda algorithm that will lead to lower web traffic and on Google search results if it recognizes spammy backlinks.
Spammy links are hurting all web pages and if you have outgoing links towards sites that are operating link farms it will be considered as black hat SEO and your page rank will drastically drop.
Protecting your website from the repercussions of unethical link building practices is paramount. By being proactive in scrutinizing the methods and outputs of your link building service, you can ensure they do not build and bad backlinks on content farms that will hurt your ranking algorithm. maintaining compliance with search engine guidelines, and avoiding the detrimental impacts of associating with link farms.
Related Posts
Image Source: Unsplash Voice search SEO, a vital component of online business strategy, has gained immense popularity due to the widespread adoption of voice-based virtual assistants. This...
Image source: Freepik Link building for newbies is an essential way of understanding how any successful SEO strategy maximize the rewards while balancing the risk. Attracting high-quality external...